The Cate & Chloe VIP program is a jewelry subscription box delivered to your front door once a month. Each box contains on point and on trend Cate & Chloe pieces! Boxes are customizable and always come with extra goodies to keep VIPs extra happy. To ensure that you get pieces tailored to your style, Cate & Chloe has a VIP Style Quiz to gauge your tastes. Choose between 3 subscription options starting at $19.99 – The Starter Package (1 item), Double the Fun (2 items), and Full VIP Status (3 items). The cost per box drops with extended subscription terms, so the longer the subscription, the more you can save!
Quick look at the VIP Style Quiz. You choose your favorite metals, colors, and looks to help stylists choose pieces that suit your personal style.
DEAL: 35% OFF All One Month Subscriptions (The Starter Package, Double the Fun, Full VIP Status)! Use Exclusive Code: HELLOUNCONDITIONALVIP35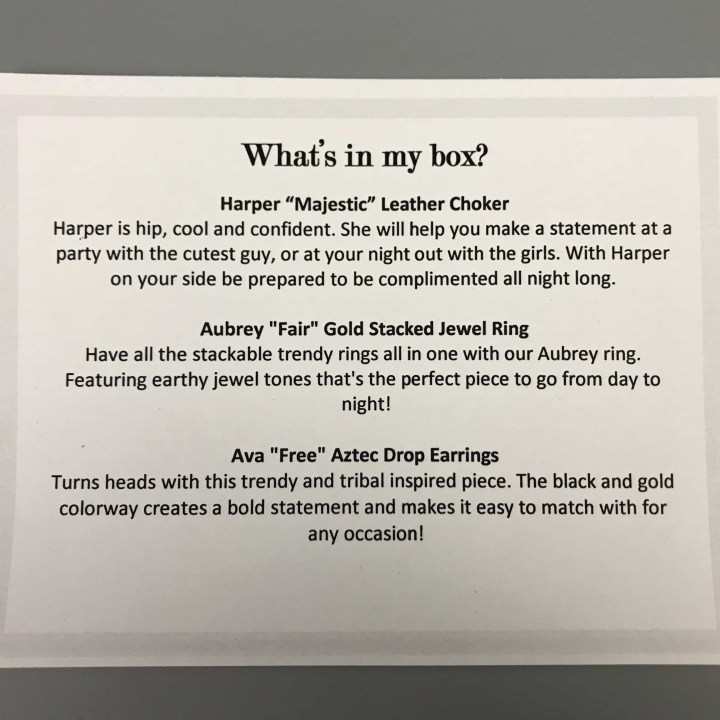 What's in my box? Well, this contents card not only tells you what to expect but also gives a brief description of each item. The only thing missing is a price tag.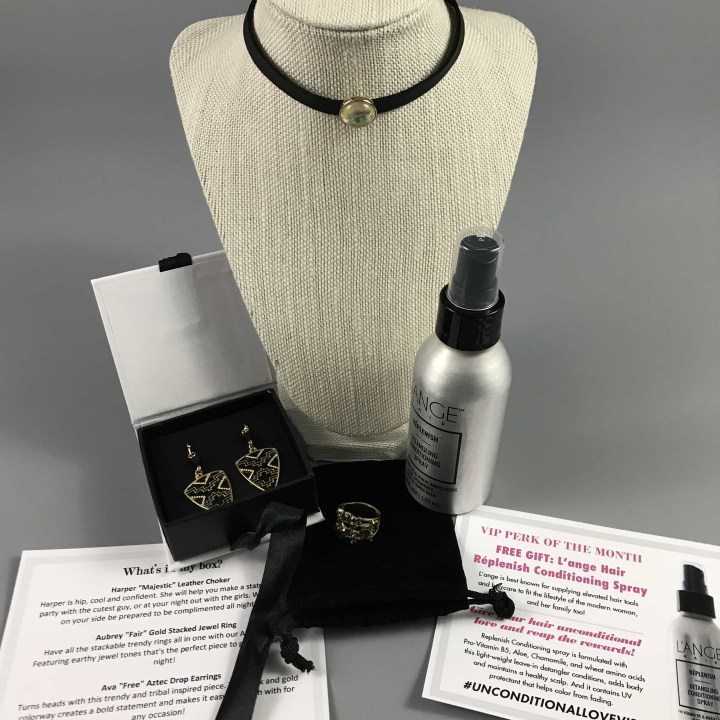 Everything revealed…
Aubrey "Fair" Gold Stacked Jewel Ring ($49)
Have all the stackable trendy rings all in one with our Aubrey ring. Featuring earthy jewel tones that's the perfect piece to go from day to night.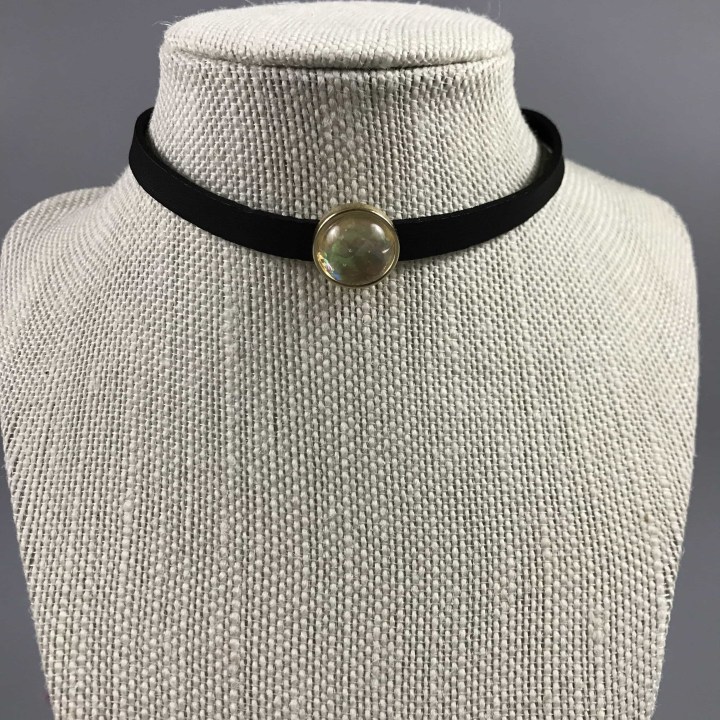 Harper "Majestic" Leather Choker
Harper is hip, cool and confident. She will help you make a statement at a party with the cutest guy, or at your night out with the girls. With Harper on your side, be prepared to be complimented all night long.
Ava "Free" Aztec Drop Earrings ($59)
Turn heads with this trendy and tribal-inspired piece. The black and gold colorway creates a bold statement and makes it easy to match with for any occasion!
L'Ange Hair Replenish Detangling Conditioning Spray ($17)
Replenish Conditioning spray is formulated with Pro-Vitamin B5, Aloe, Chamomile and wheat amino acids. This light weight leave-in conditioner adds body and maintains a healthy scalp. It also contains UV protectant that helps color from fading.
Cate & Chloe have brought another month of amazing products to my door. I love that the pieces are a little different from each other, forcing me to try different combinations to find the perfect style for me. Please know I love the matching sets even more because some days you want to put on beautiful jewelry without having to worry how they look together. The most impressive feature of this month's box it that I could wear any piece and never worry if I didn't put make up on because the jewelry says it all. Now let's talk detangling spray… it smells amazing and makes my hair look great even on the days where I don't wash it. I love the jewelry I get both looks and price point but the VIP perks are what really set it apart. In my opinion, any girl who is the lucky recipient of this subscription is bound to feel like a princess, so spoil yourself, or a friend or even better let someone spoil you right.
Have you tried out Cate & Chloe VIP box? Let me know your thoughts!