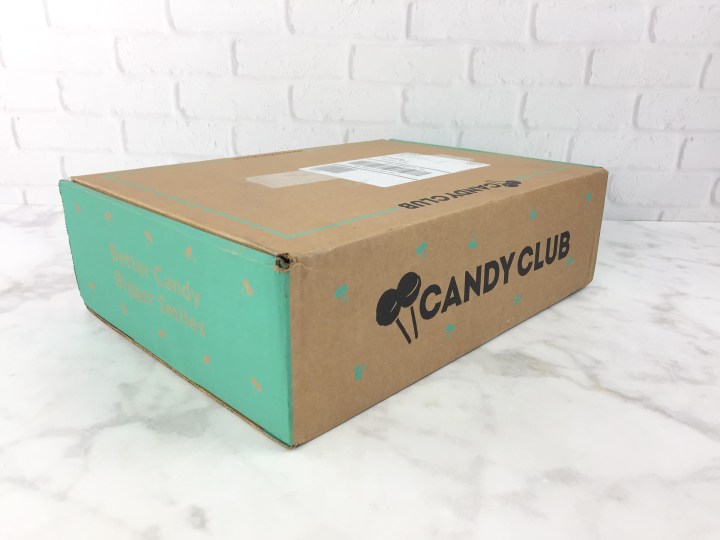 Candy Club is a premium candy subscription box that sends 2-3 pounds of nicely boxed candy to your door. You get 3 tubs of candy and a liberal splash of something extra! A monthly box runs $34.99, but the price decreases quite a bit with a longer subscription. This is a review of the 6 Candy Box!
When you sign up you can select your own candies, or use the candy profile system to let Candy Club select for you!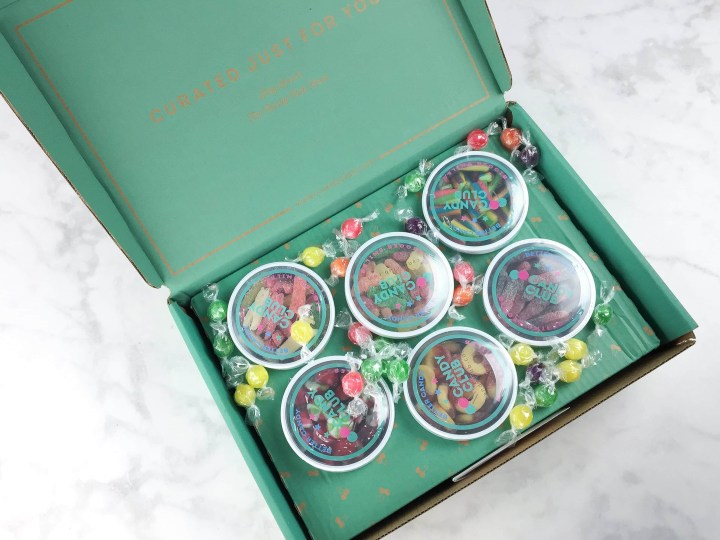 Your 6 containers of candy arrive nestled amongst the extra candy "splash."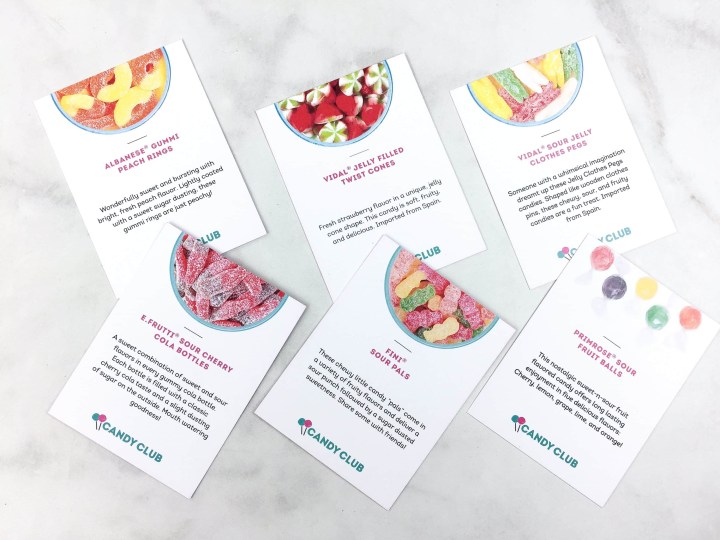 DEAL: Snag double the candy in your first Candy Club order! Just use this link to activate the offer.
OR You can instead use 50F-candydeal – 50% off and free shipping.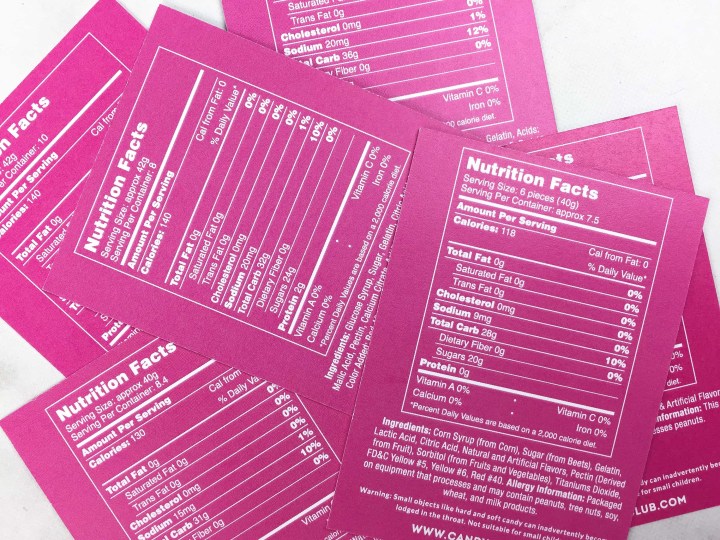 Every box has an information card, which also includes all the nutritional and allergy information for each candy.
All my candies this month!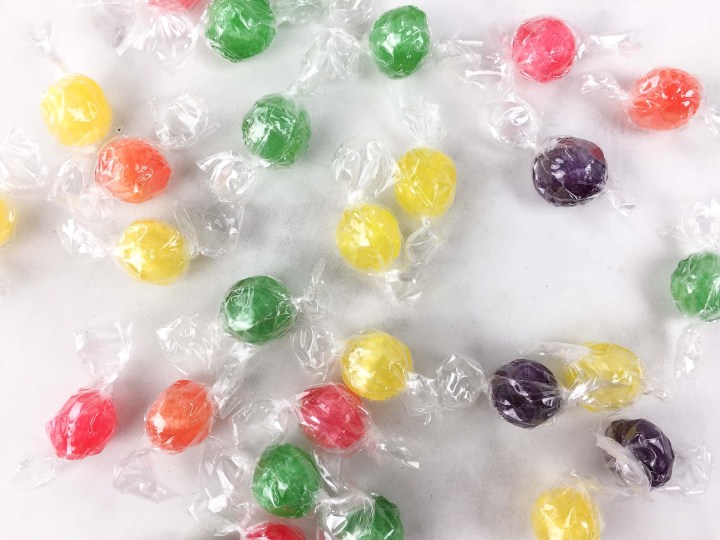 Primrose Sour Fruit Balls: Fun, mildly sour hard candies in cherry, lemon, grape, lime and orange. This is the "extra" splash that's thrown in on top of your candy tubs!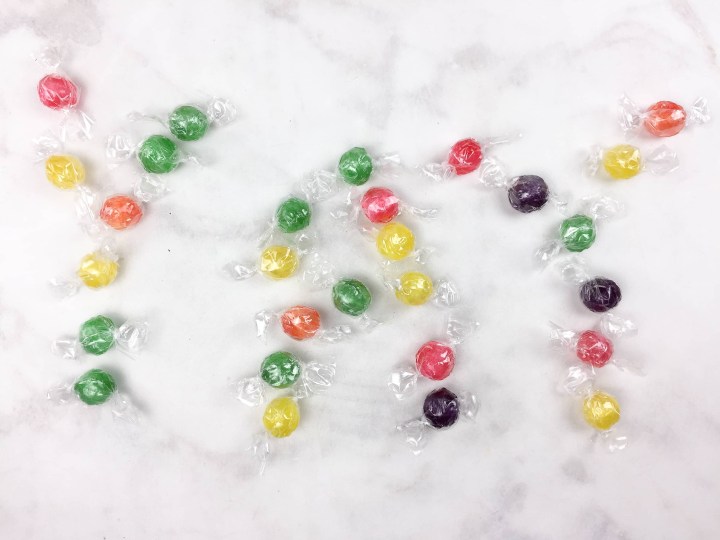 Yay!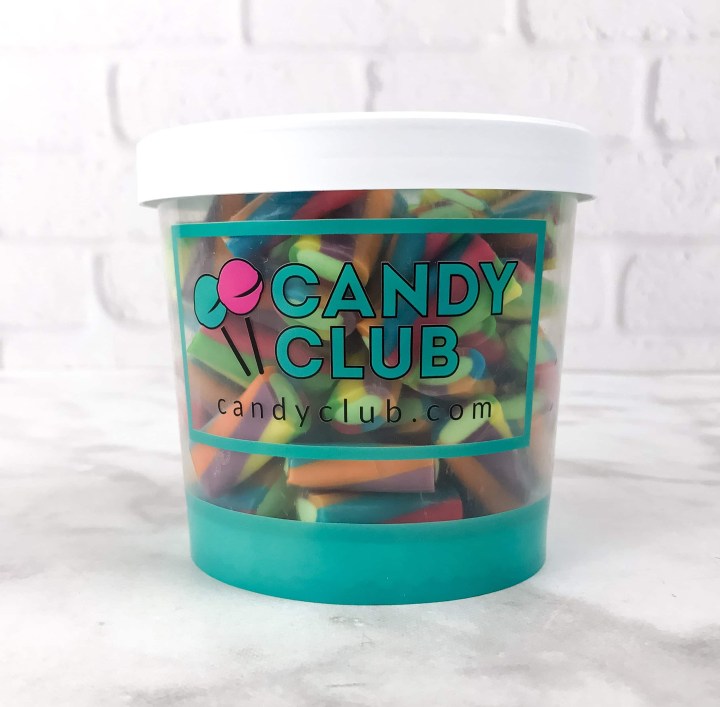 Fini Sour Tornado Bites: These have a dense striped wrapper around a lighter core. The outside is similar to a hi-chew or twizzler texture, while the core is much more like a circus peanut in consistency.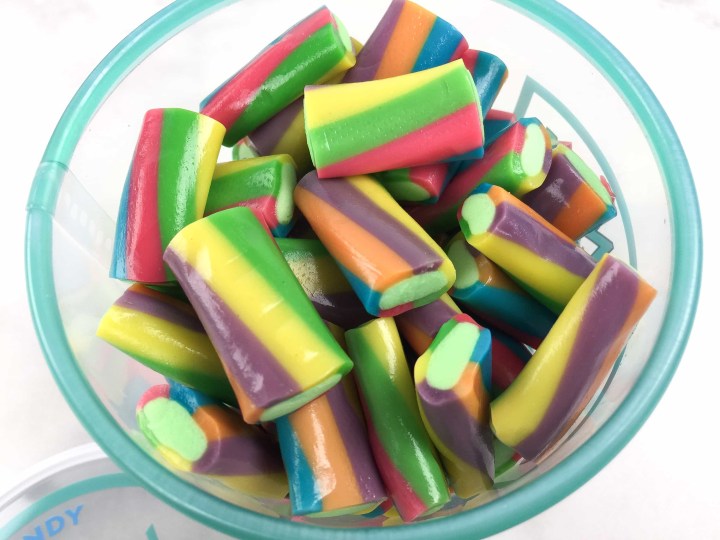 The flavor is slightly sour indeterminate fruit.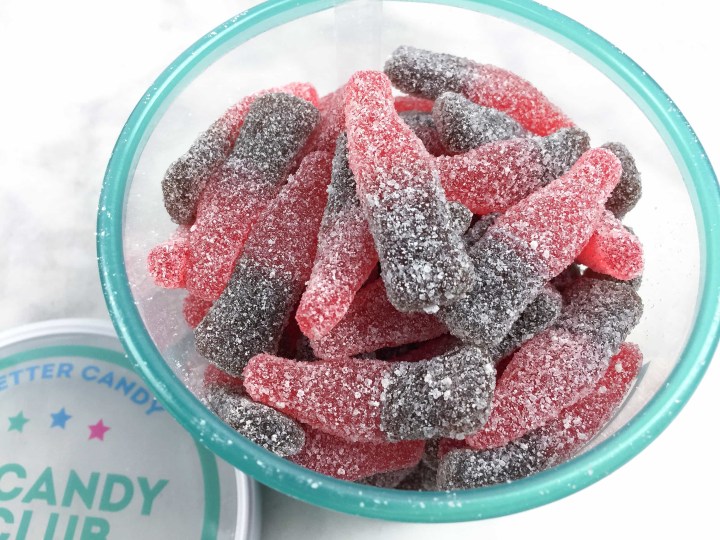 E. Frutti Sour Cherry Cola Bottles: These cute cola bottles have a great tangy cola zing with a nice undertone of cherry and a pop of sweet with the sugar coating!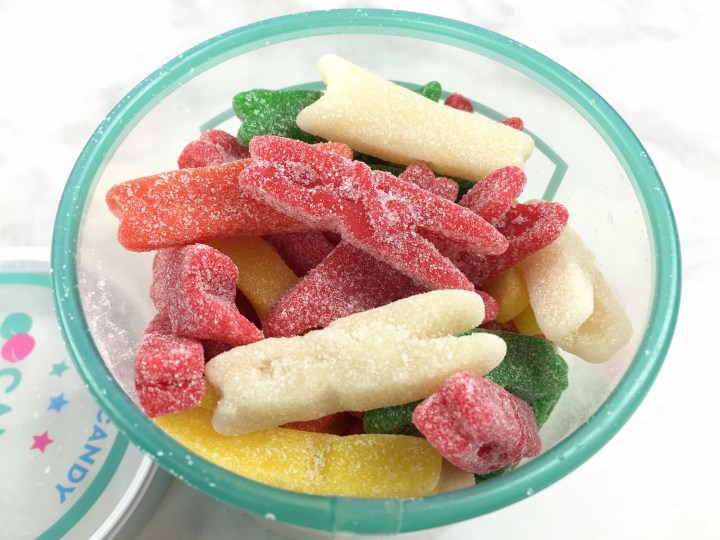 Vidal Sour Jelly Clothes Pegs: Clothespins, huh? This quite-firm jellies are much denser and chewier than other candies in my box, and weirder too. It's hard to put my finger on the texture. I liked them and they are different and funny – with an odd amount of detail! The flavor is much less powerful than a typical sour candy, like a sour cherry jujubee would taste, if there were such a thing.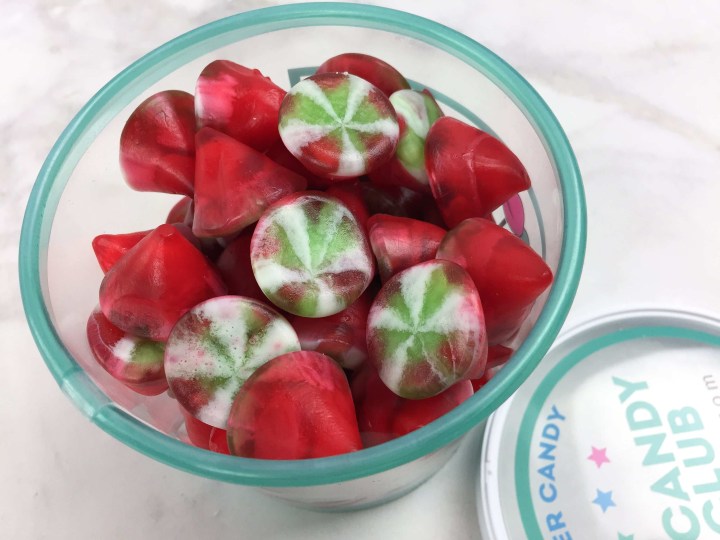 Vidal Jelly Filled Twist Cones: These little cones have a fabulous firm jelly texture (it feels totally different without the sugar dusting) and look like watermelon sort of! They have a slightly softer jelly center with a lovely strawberry flavor.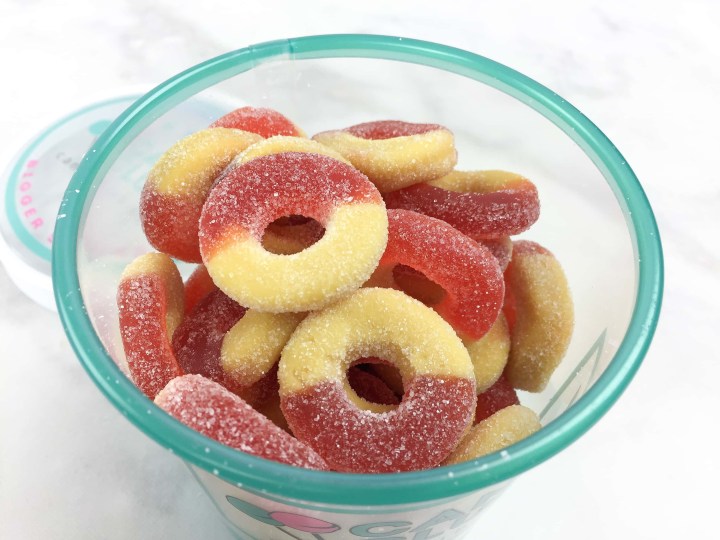 Albanese Gummi Peach Rings: These are just so fresh and delicious! These peachy gummy rings are full of fresh, peach flavor and mostly on the gummy side, with a little chew. The interplay of taste and texture is perfect.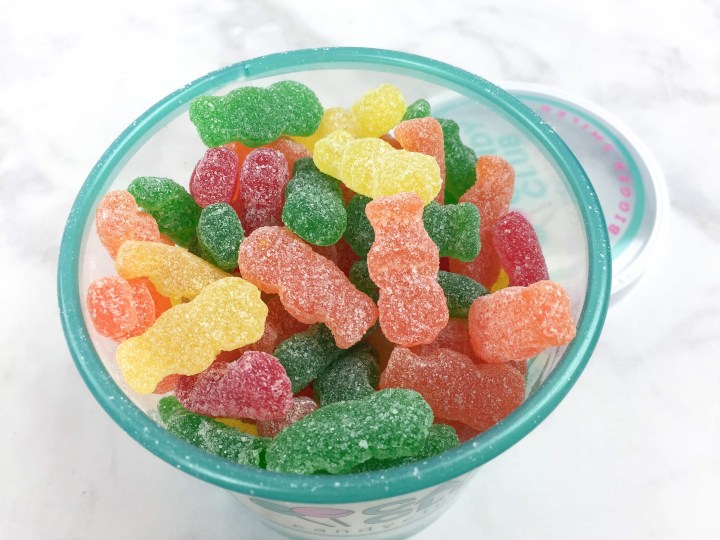 Fini Sour Pals: Hello my little friends! In a variety of flavors, we all have our fave (mine is yellow!). These little guys are lightly sour with a sugar dusting.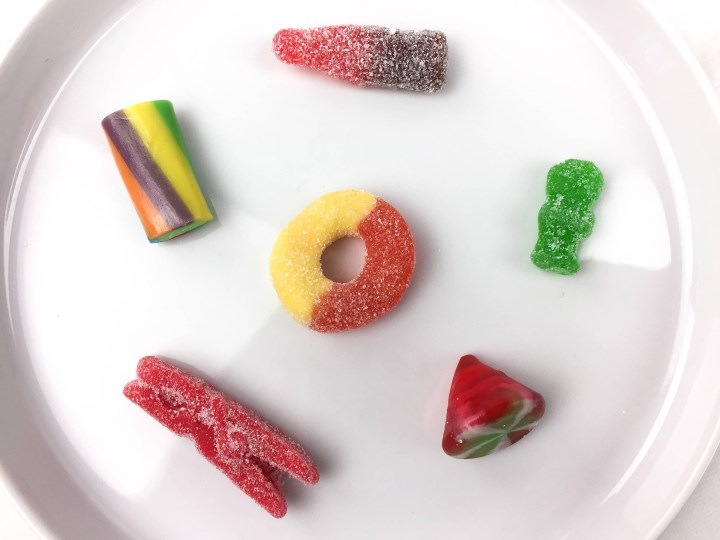 You can tell I'm super partial to gummies! This was a really fun box full of delicious sweet treats, and even for a large family like ours it lasts a while (if you can bear doling it out!). It's also perfect to pick up for a movie night at home. You can check out Candy Club and get a box like this with 6 sweets for the price of 3 when you use this link!