Bookroo is a monthly book subscription for kids! With this subscription, you can choose between board books (best for ages 0-3) and picture books (2-6+). The retail value of the books you receive will always be above the subscription cost, and the shipping is free.
Your books will arrive neatly wrapped in gift paper and tied with a bow. What a lovely touch and what a great gift for a grandparent to pick up! Throw on a card and bow, and they would be presentable at any gift-giving occasion. The paper was also slightly rubberized (not tyvek, but similar to other mailing packs), so the books are both pretty and well protected. The care with which the books were packed tells me the curator has a great love and respect for books.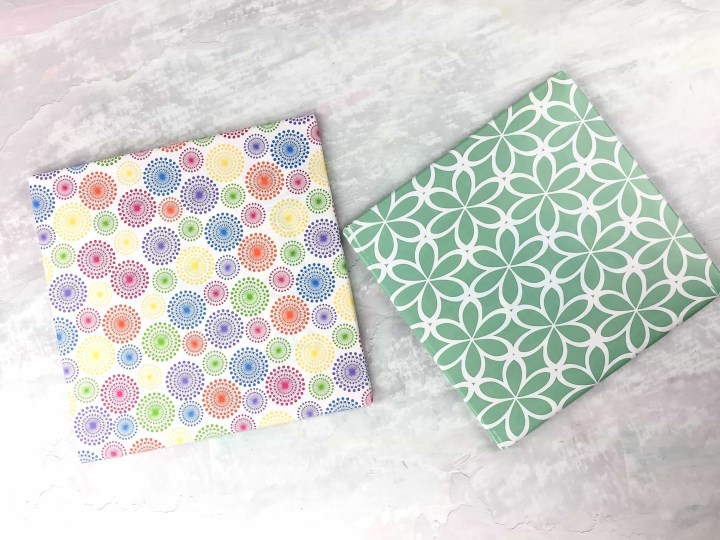 DEAL: Get 15% off your first order! Use coupon code HELLOSUB.
Bookroo celebrates its birthday in this issue. The information card gives you a brief description of the books included in this box.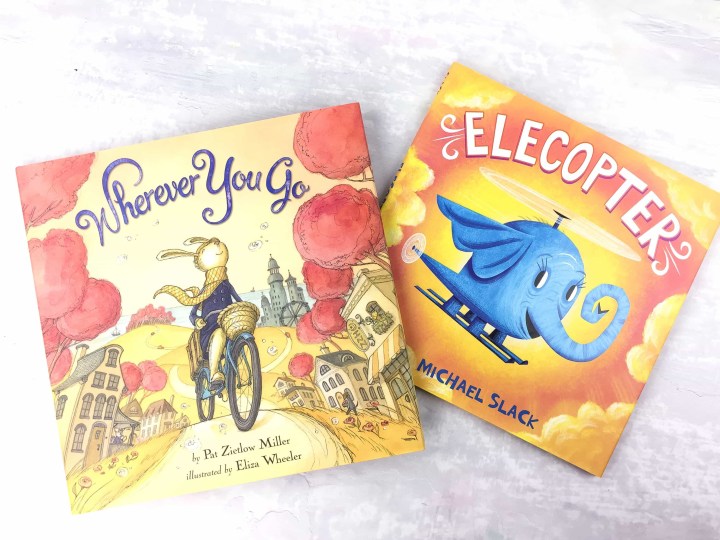 The two books in the box. We received the picture book box! Each story was geared to the very young, and the rich illustrations make these great books for reading to a child. The relatively simple storylines, basic language, and cute characters also make these accessible books for early readers to explore independently.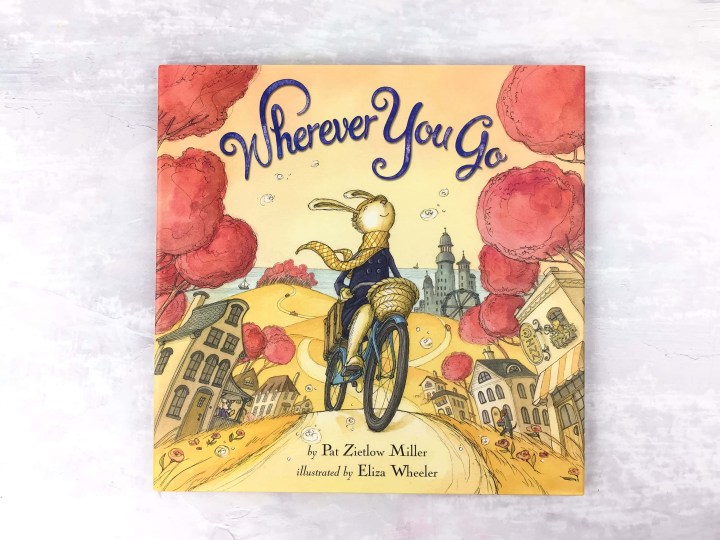 Wherever You Go by Pat Zietlow Miller ($7.49 on Amazon, retail $17) The card notes that this book conjures memories of Oh The Places You'll Go, but I think this is a thousand times better (sorry, I happen to not be a giant Seuss fan!).
The rhyming is poetical without being hokey, and the illustrations are details with a somewhat vintage feel.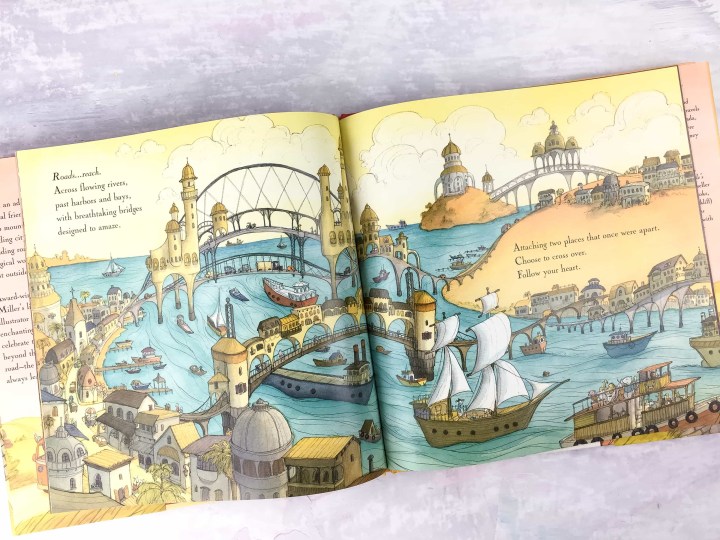 I think this book is amazing! There's so many fun things to spot (and toddlers are excellent finders) and enjoy, but even better – this book is so meaningful as they age. I'm the least sentimental person I know, and I totally cried when I read this book.
The allegory is thick, but not overdone, but I think parents may become misty when reading this to their kids! They illustrations are so detailed and lead kids along discovering everything in the picture.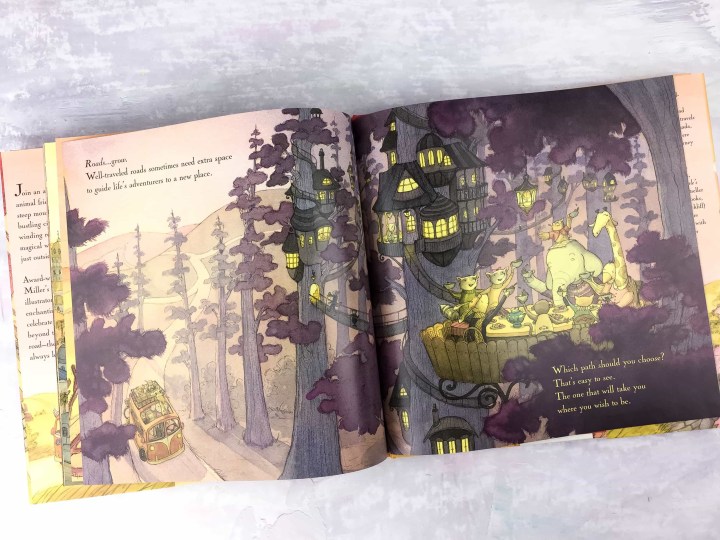 So many paths to choose, which will they take? No, that's just my glasses fogging up for no particular reason! I loved this book.
Elecopter by Michael Slack ($8.99 on Amazon – $15.99 retail)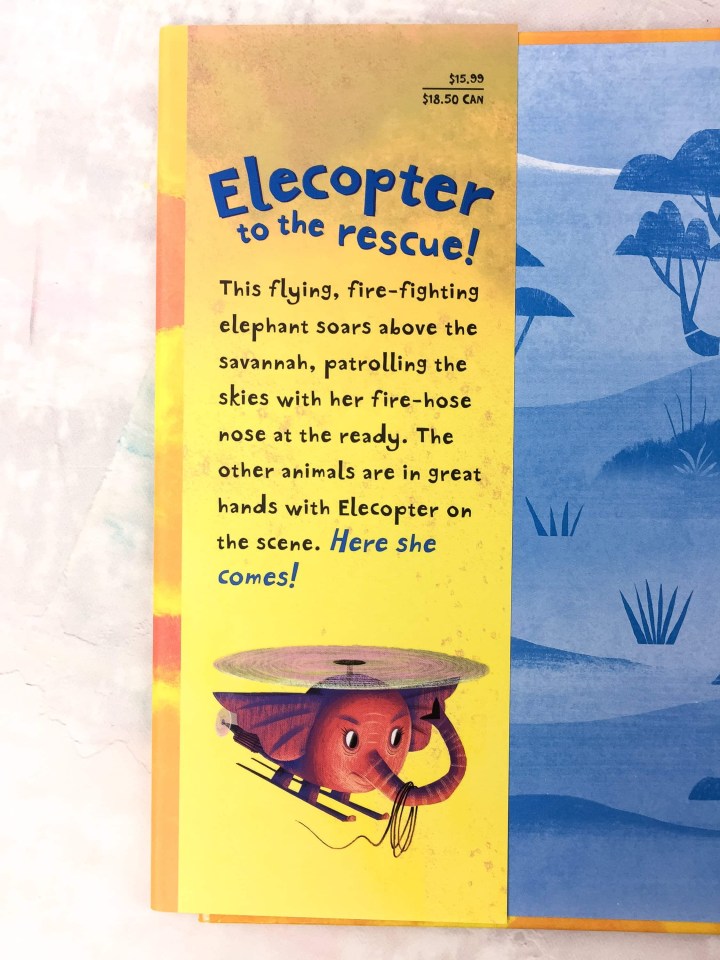 Elecopter is a fire-fighting flying elephant!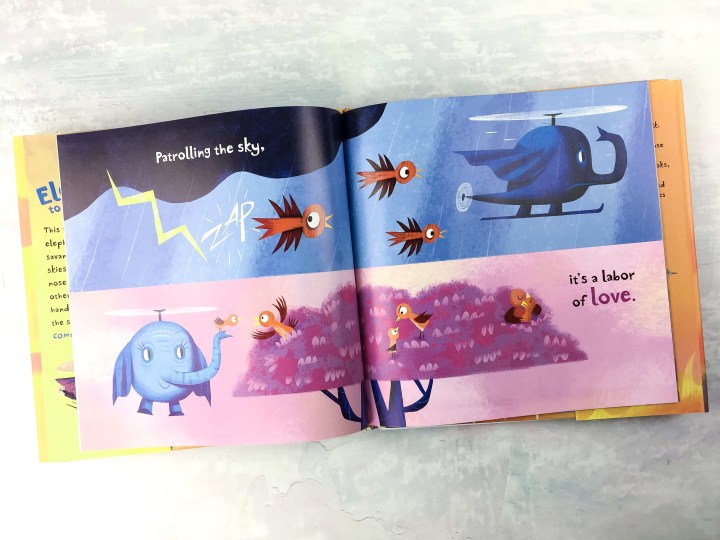 I love the bold illustrations that are reminiscent of Charley Harper's iconic style. Elecopter is a helper, and she patrols the savannah saving jungle animals from fire!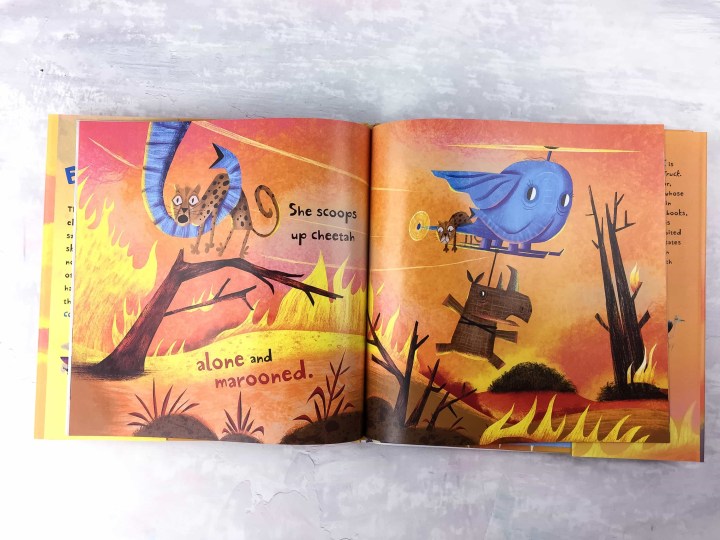 This book was great – engaging, fun, with extended vocabulary, and a great, heartwarming story!
This month of Bookroo was amazing! I think Wherever You Go is a hit for all ages (including graduations of all types) and Elecopter was a delight! They lowered the price a tad since we last looked at this subscription, which was great! The total Amazon price of the books didn't add up to the cost this month, but I thought it was a minor thing, as they are #1 gift-wrapped and #2 perfectly selected. There is no better gift than the gift of reading a marvelous book (especially snuggled together)!