Bloomin' Bin is a monthly subscription box for gardeners or anyone who loves gardening. This month I got the Garden Premium box and I'll be planting and growing some potatoes.
First look and I could see a note with what was included and some info on the March box. Then everything else was nice and neatly packed below.
DEAL: Save 10% on your subscription with coupon code subscribinbox1.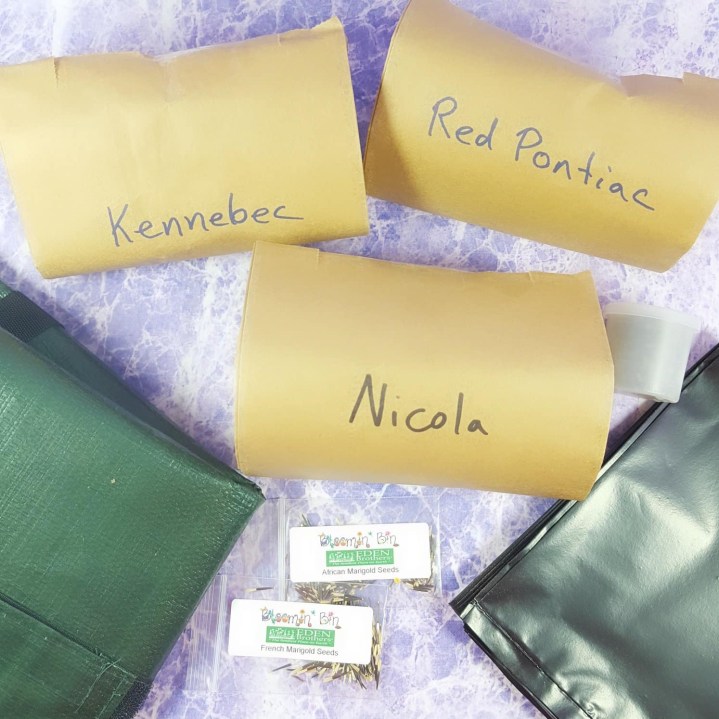 Everything in my box this month. This month we will be growing potatoes.
Everything that came in my Premium Bloomin' Box:
2x 7 gallon plastic grow bags
1 potato bag
Down to Eart Acid Mix Sample
French Marigold Seeds
African Marigold Seeds
3x Red Pontiac Potatoes
2x Kennebec Potatoes
2x Nicola Potatoes
You are not going to miss the instructions in the box. They are on some bright lime green paper and printed front and back. They are easy to follow and while there are not many steps to plant the potatoes they talk about different ways and other information you might need.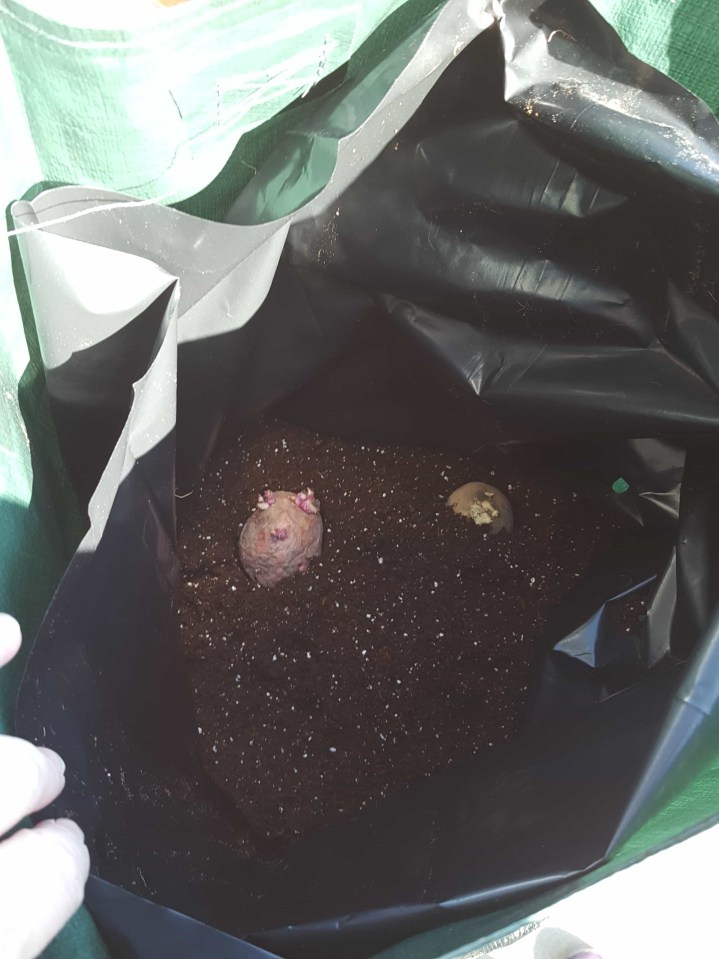 First up and I got the potatoes started. With the two bags, I split them between them both and here is one of them. With these plants, you have to grow them up so I planted them and covered lightly with soil and then I have to let the plants start to peek through and then add more soil. It will allow the roots to grow deep and for me to get a bigger yield. This is one of the bags and I have a second one that looks just like it.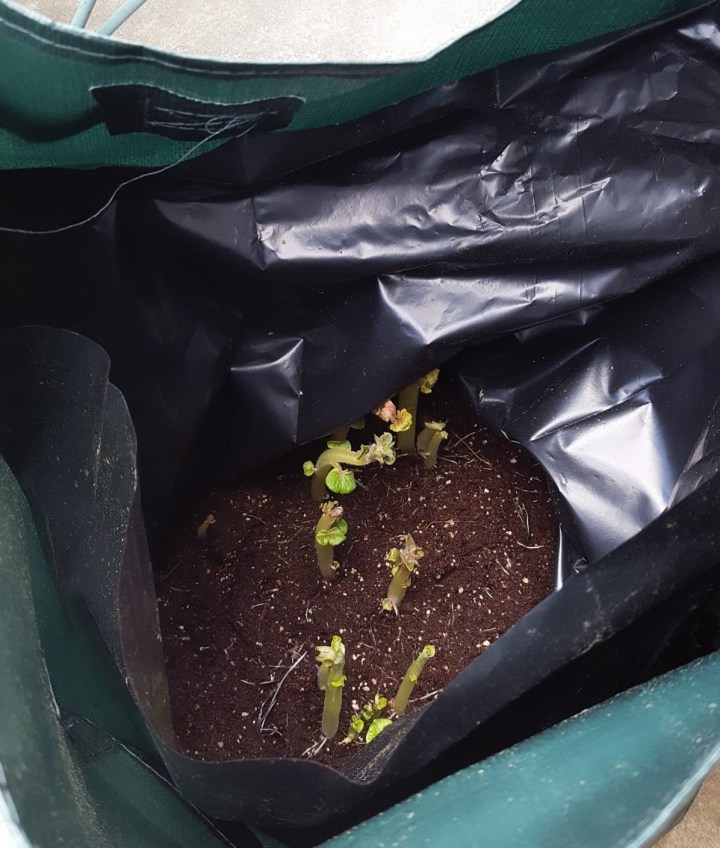 Here are the starts. I've added some dirt as they are growing up and I'll add some more as they keep going. I'm so excited for these and my boys love helping me take care of the soil and the plants.
Another really fun Bloomin' Bin box. We have not added the marigold seeds yet but once we are done adding dirt in we will get those going too. I can't wait to be able to harvest our potatoes and hoping that my boys will love the process and then decide to give them a try. They loved helping me dig in and make a mess and it is a great starter for any garden project.
What do you think of Bloomin' Bin?
Visit Bloomin' Bin to subscribe or find out more!