Bath Bevy is a monthly bath product subscription box. You'll receive a box full of bath products like bath bombs, salts, soaks, bubbles, scrubs and more – all that's left to do is to just add water! My whole family was very excited when we got this box. My boys are just as obsessed with bath products as I am.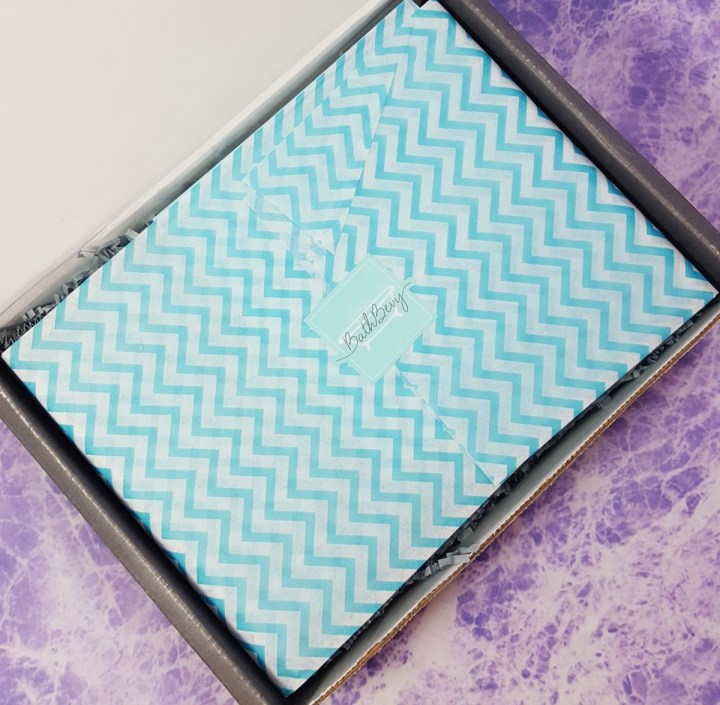 How cute is this tissue paper? I love a good chevron and this paper did not disappoint.
DEAL:
 Receive 10% off your first subscription and renewals for the Bath Bevy Subscription Box. Use coupon code 
HELLO10
.
Once I peeled away the fantastic tissue paper all of the bath goodness was nestled in grey squiggles nice and secure.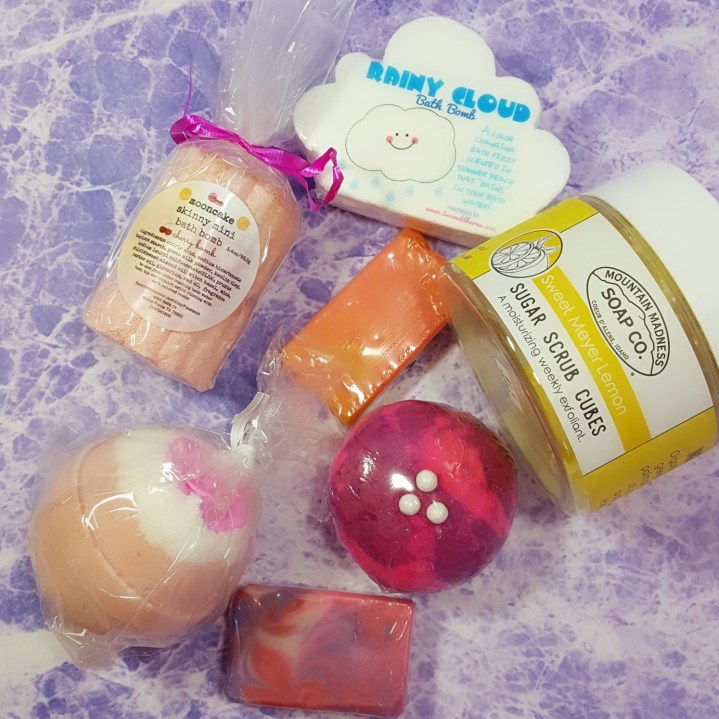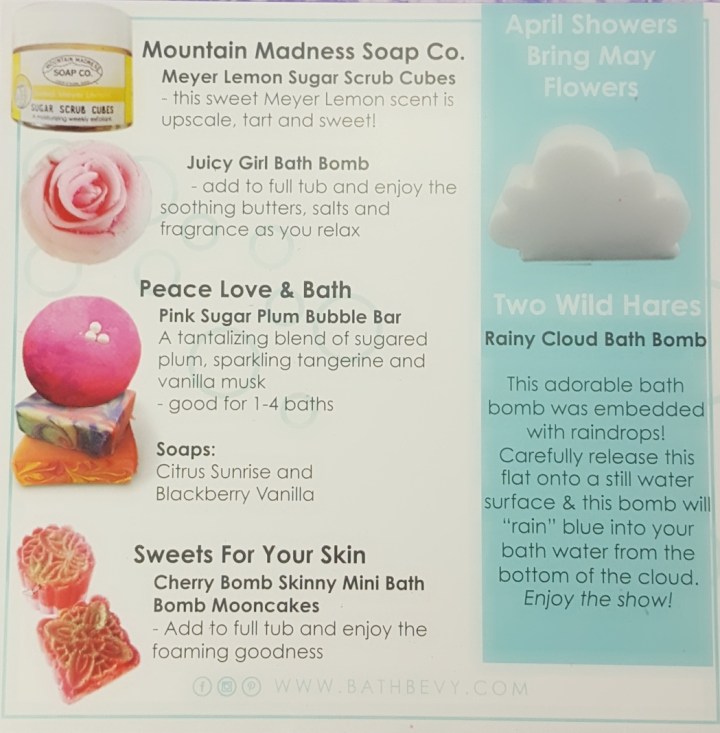 The box came with a nice thick card with information on all the included items with some fun descriptions.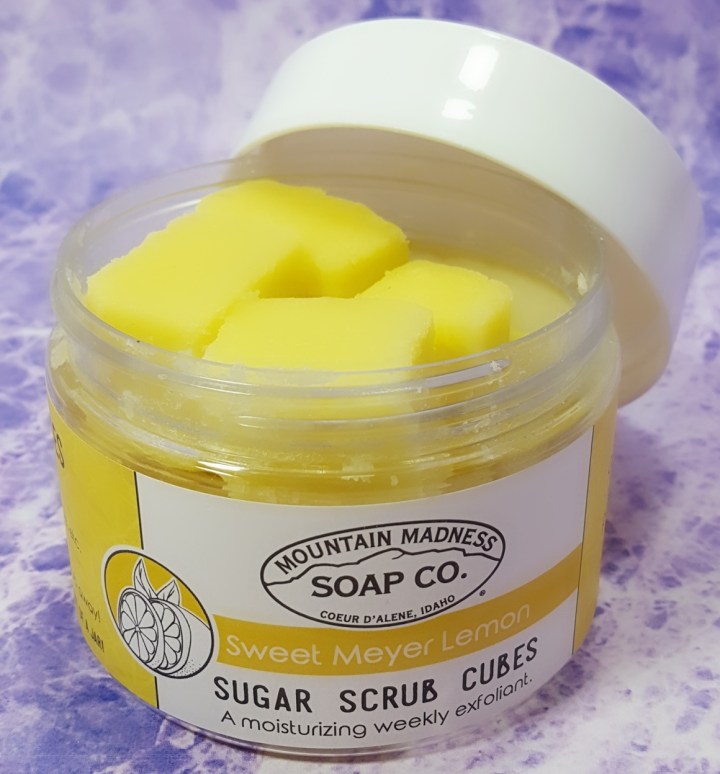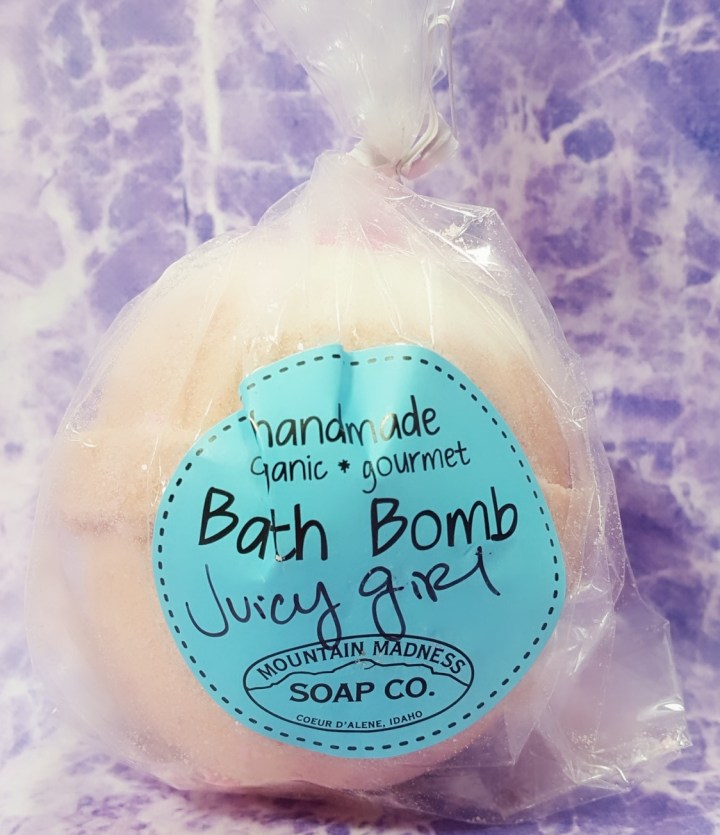 Juicy Girl Bath Bomb by Mountain Madness Soap Co.
($4.25) – This says it smells like the similarly named perfume and while I don't know that scent well enough to know for sure I'd say it does some nice and fresh. I just started a new book and can't wait to try it out with this bomb soaking in my tub.
Peace, Love, & Bath Pink Sugar Plum Bubble Bar and Soaps
– Look at those colors? They are so vibrant and gorgeous. I love the brightness especially as we are going into full out spring. I'm adding the soaps to my guest bath to brighten it up and the bubble bar will be in rotation with my boys. They are going to have so much fun with it.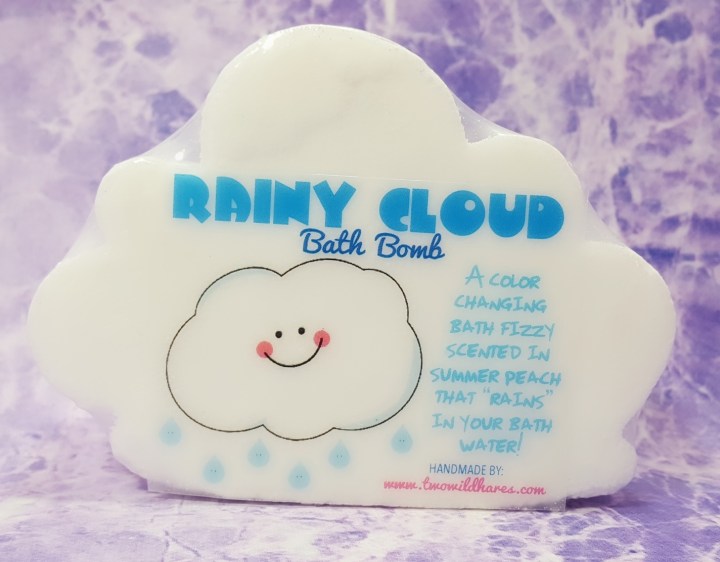 Rainy Cloud Bath Bomb
($6.50) – This one smells fantastic and is so stinkin' cute. I had this sitting on the side of my tub and my boys couldn't wait to use it so we opened it up last night. While I think it would work great if an adult was sitting in the tub letting it float and "rain" the boys were a bit impatient and kept touching it so we didn't get the rain effect but they did get a great blue swirl action going around the tub.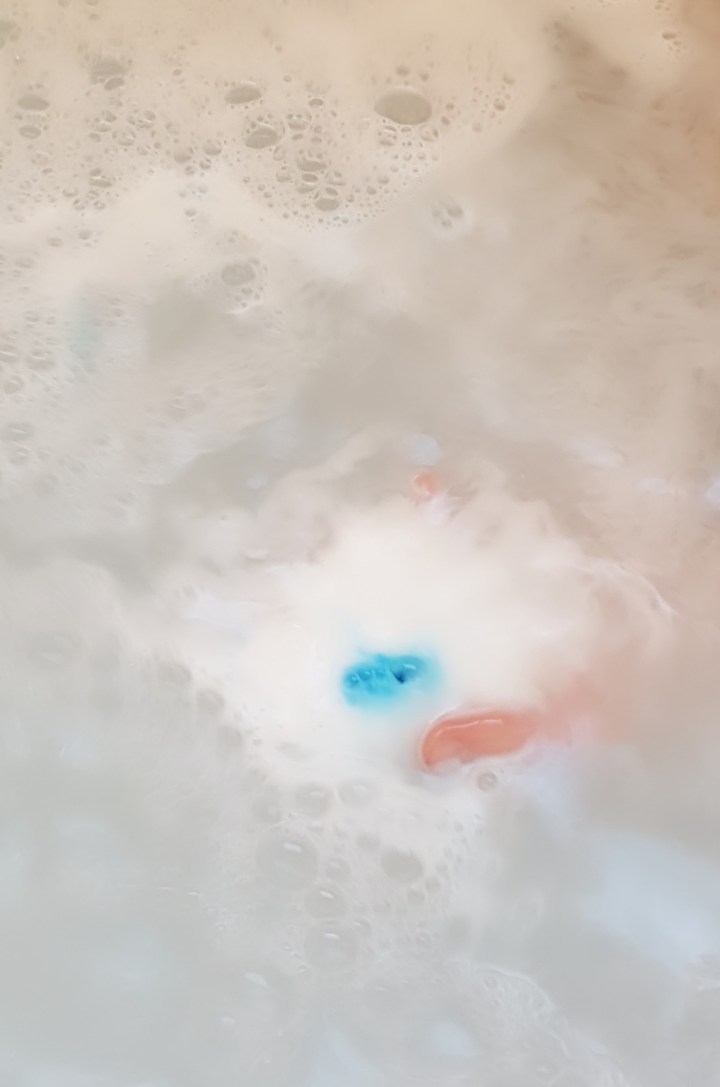 We got lots of fizz with the bomb and you can see the blue streaming through.
I am in love with my first 
Bath Bevy
 box. It included a great range of bath products and I'm still in a very bath type mood lately. I love getting in a hot tub and reading my current book. It is so relaxing and a great way to start my day. My boys are taking after me and loving bath bombs and all bath related products so they are eyeing even more of these items but I'm going to have to keep them out of it.  Everything else in here smells so great I want to keep them for me and my time.