eSalon Custom Hair Color is an at home custom color subscription. When you first log in and sign up you fill out a survey and answer questions about what you are looking for in a color and what color you currently are etc. eSalon then has a chart showing where you are and what would work for you. From this, they will send a custom blended color right to your door. I've been using this for awhile now and I've changed my color a couple times and I've always had great results and I'm in love with it.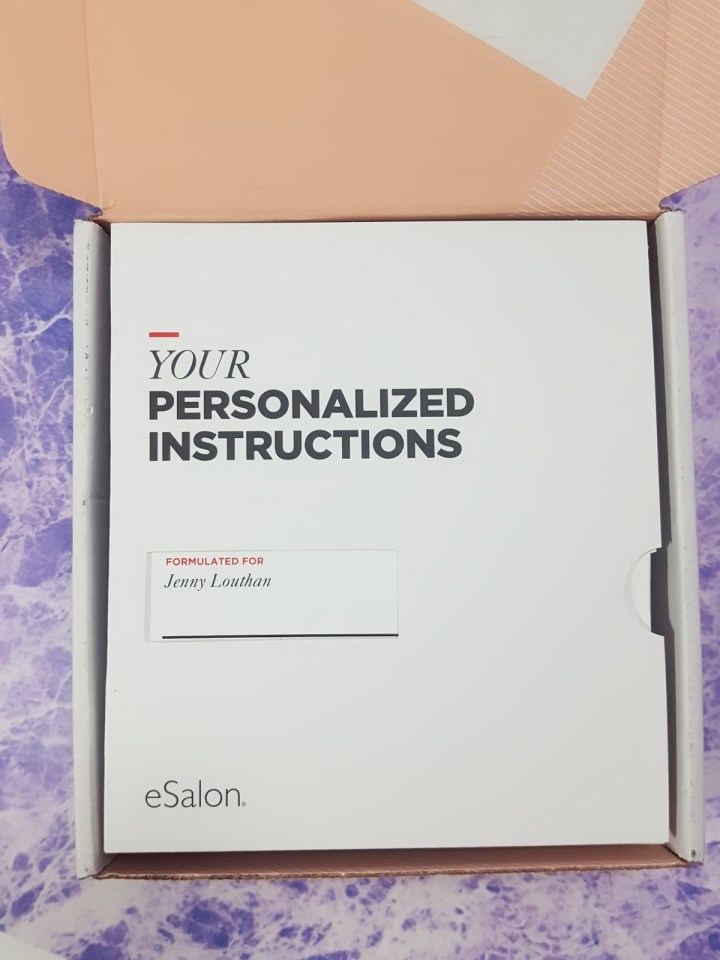 First look in the box and you will see your customized information and instruction card on top of your coloring supplies. Everything fits nice and neat in the box and is nestled into its spot so it doesn't move around a lot.
DEAL: eSalon's color is $24.95 per box, $19.99 on subscription – try your first month for $10 with this link!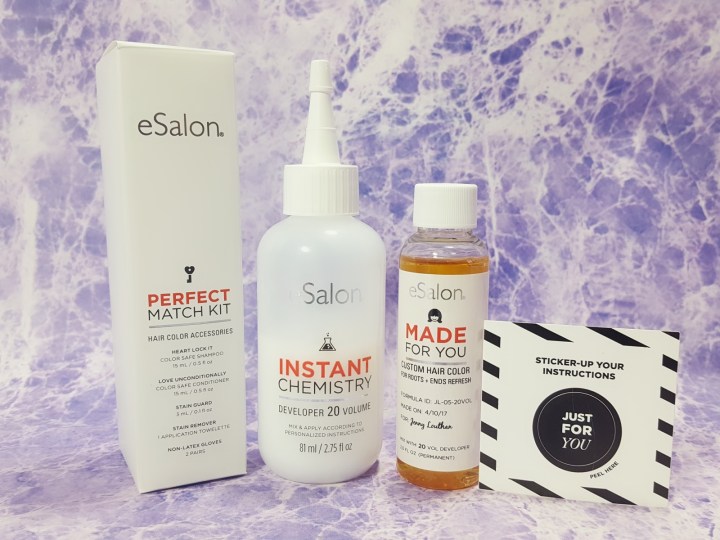 The box comes with the developer, color and perfect match kit.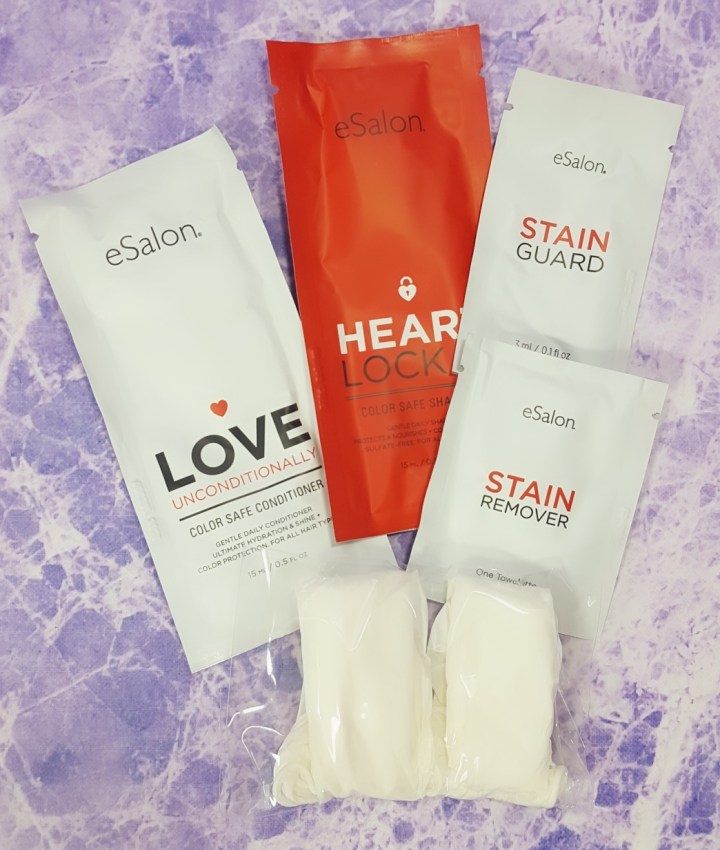 The perfect match box comes with gloves, stain guard and remover, and shampoo and conditioner.
The subscription comes with easy to follow instructions.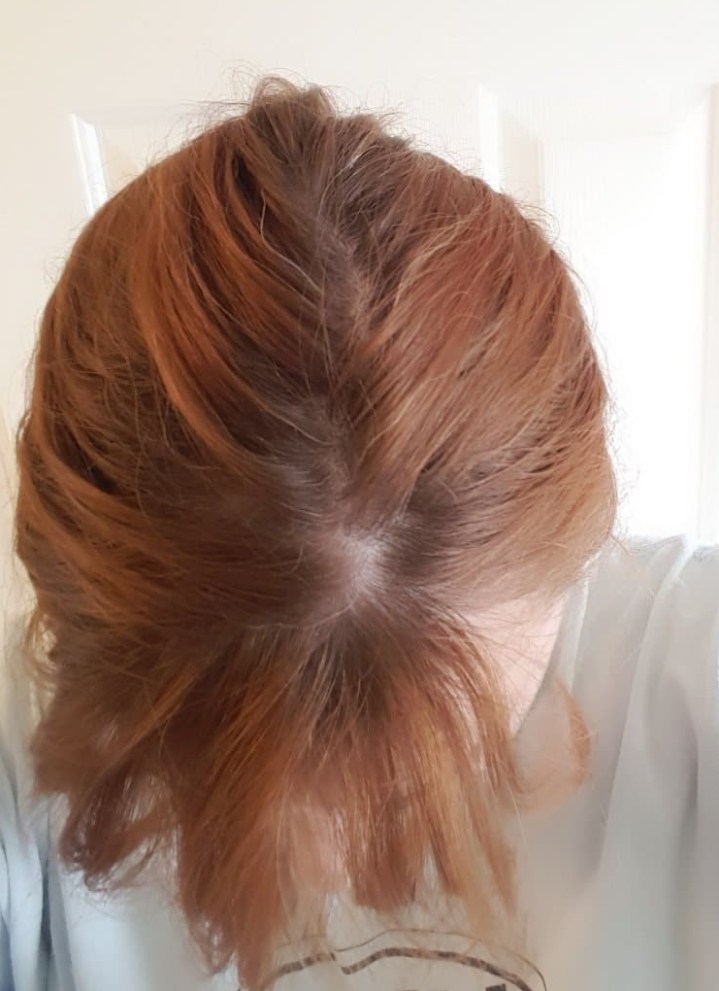 Oh my gosh, I'm glad I can only see the top of my head when I do this post. I feel like my hair has been growing like crazy lately and you can really see it in my roots. I had my hair pulled up this morning so I grabbed this picture before I took it down to get started. You can really see the outgrowth right now. I've got my box set at coming every 8 weeks and I think that is perfect timing for me.
My hair down and before I added any color to it.
eSalon also offers a subscription called The Matchup that you can get other hair supplies that you might need. A couple orders ago I got the mixing bowl and clips and they have been a great help in my coloring.
The clips and cape that came with my eSalon Matchup boxes. I love having all of my supplies right together all in one spot.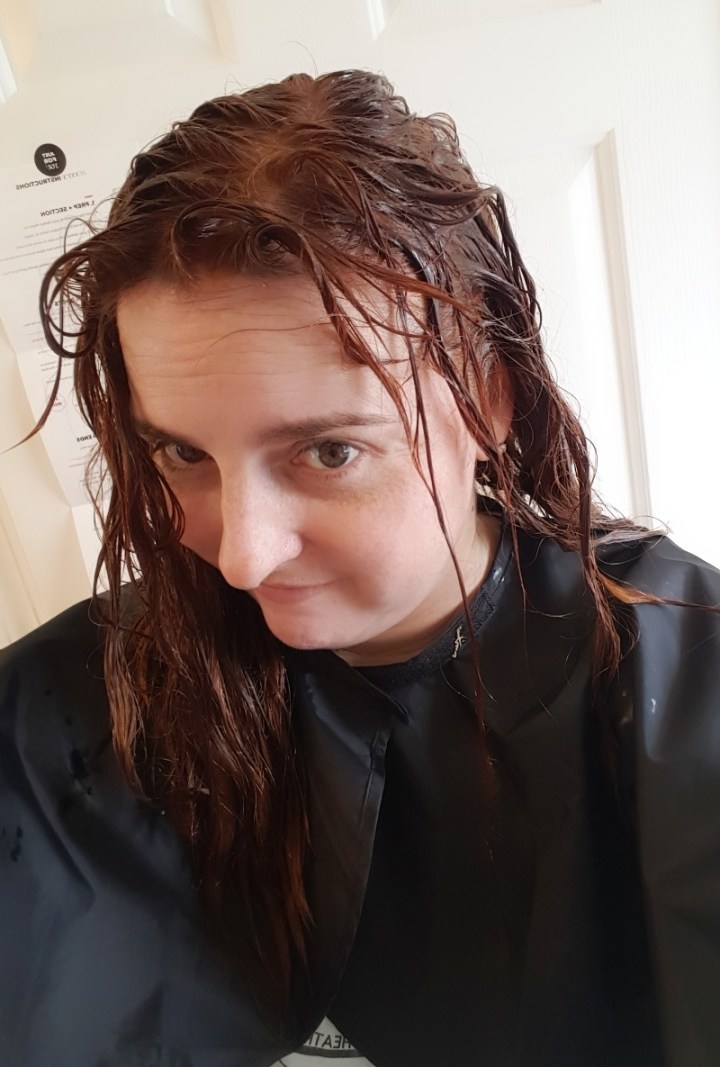 Here is my hair with the coloring all in right before I was going to jump in the shower to wash it out.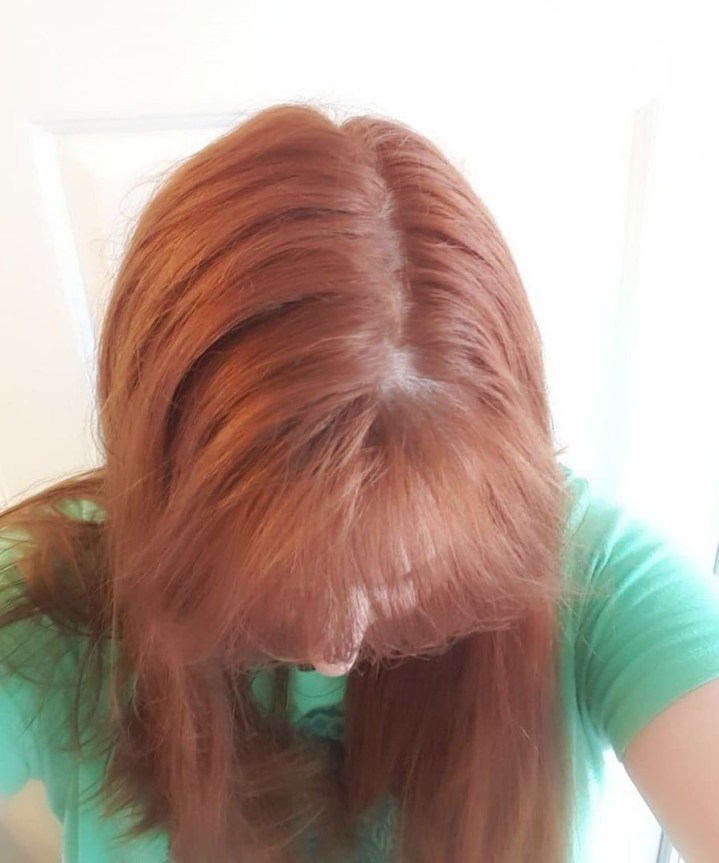 Yay!!  Look at how great it looks without my roots jumping out at me.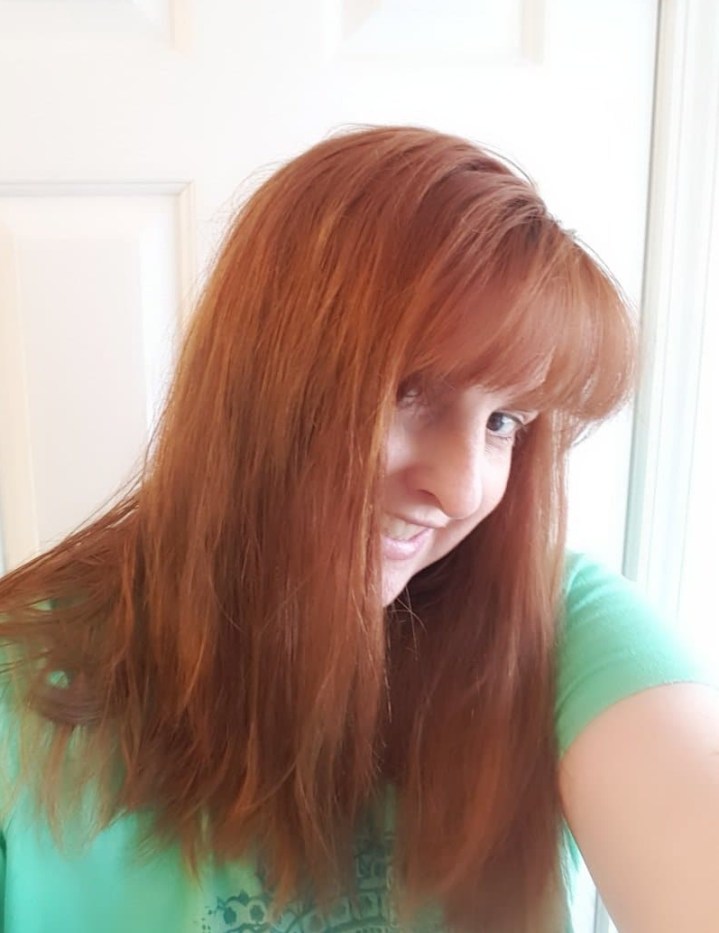 And the final product and my hair is happy again. The color looks great and I can't wait to go out and show the world.
I love the way my hair looks with my eSalon  hair color each time I do it.  It is so easy to do and it leaves my hair looking great and it is so shiny and soft after each application. They include everything I need and if I want to change anything they make it so easy to log into my account and add some notes. I'm thinking maybe I'll go a bit blonder for my next one since we will be going into the summer months.
Do you color your own hair? Have you tried eSalon? You can try your first at-home color for $10 with this link – no coupon code required!