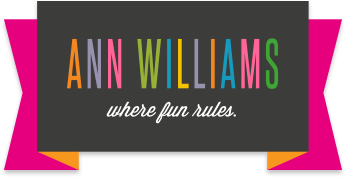 Ann Williams Monthly Craft Box is a subscription box for those who like to craft. Pick an age group and get ready to try something new.
When's the last time you got surprised? Like "OMG, this is for me!" surprised? We thought so. That's why we started the Monthly Craft Box. It's your chance to get totally "wow-ed" each month by crafts that are awesome. You like surprises? Well, what are you waiting for? Subscribe!
Boxes are $24.95 a month or sign up for 3, 6, or 12 months for a price cut. Kits will have a value of $30-50.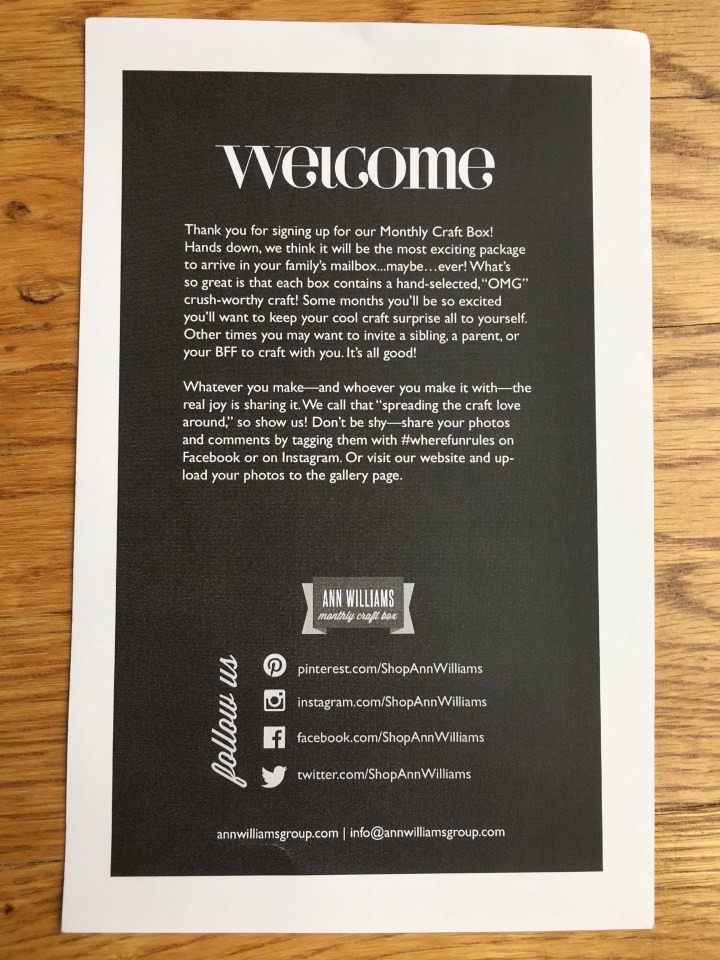 DEAL: Save 30% on your first box! Use coupon code OMGSURPRISE.
Ann Williams Monthly Craft Box has four age groups to choose from: 6 to 8-year-olds, 9 to 12-year-olds, teens, and adults. This is a review of the 9-12 subscription.
Ann Williams makes its own crafts and promises that no two shipments are ever the same. If you really love a particular craft and want to give one to a friend, you can purchase extras in the online shop. These crafts are also available at your local independent toy or gift shops and at some major retailers such as Target, Jo-Ann Fabric, Michaels, Barnes & Noble, and Nordstrom.
This month, we received the String Art and Needle Felt Pillow kits. These are brightly-colored, high-quality craft boxes. These are obviously targeted to the tween girl demographic, with the pink and neon and etc. Anyone who's ever witnessed the birthday gifts received by a 9-year-old knows that crafting kits are enormously popular.
For demonstration/review purposes, we pulled apart and completed the String Art craft.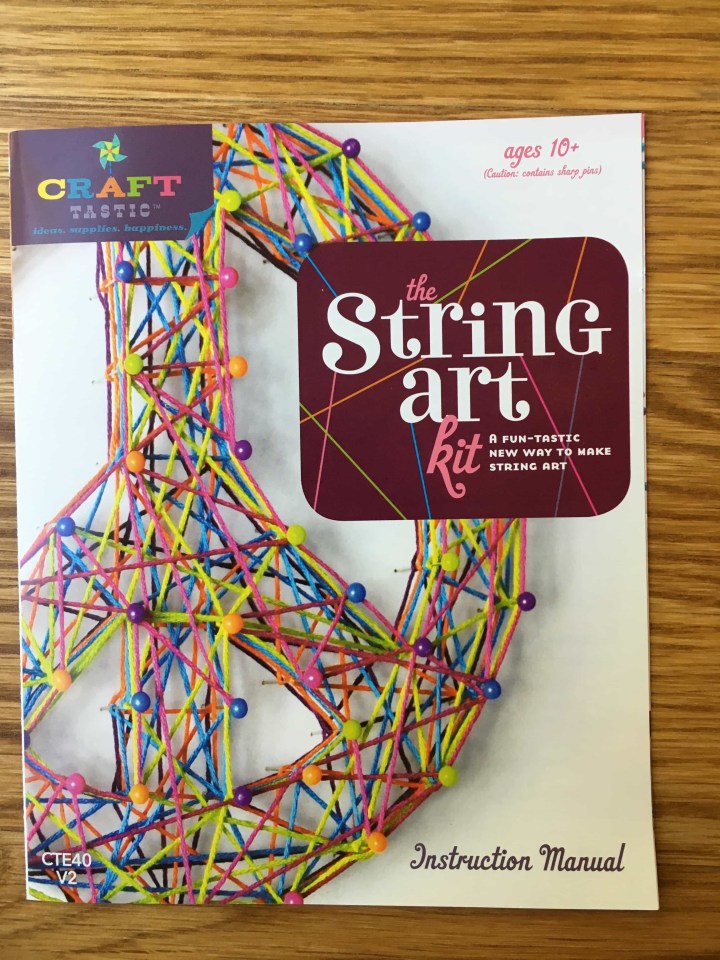 All of the materials needed to complete the craft (which one could actually do 3 different ways with the material enclosed), were nicely packaged in the box.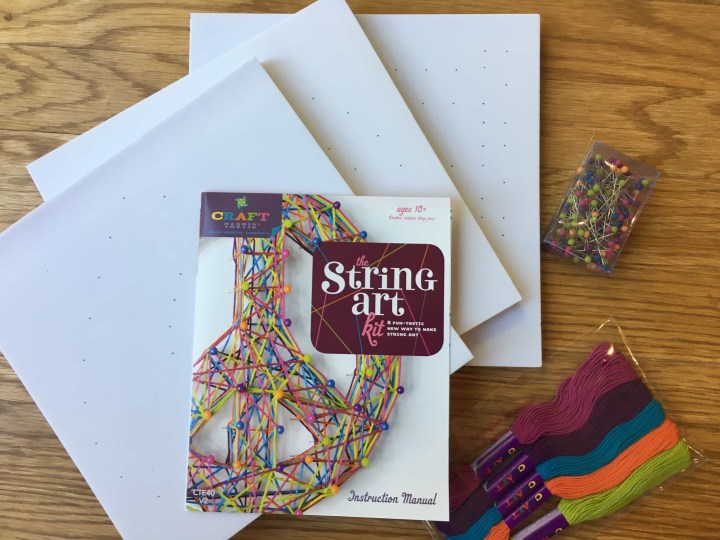 The instruction manual was well-produced, with good photography and easy-to-follow directions. To be fair, this is not exactly astrophysics, but my 9-year-old had no trouble following the directions in the book.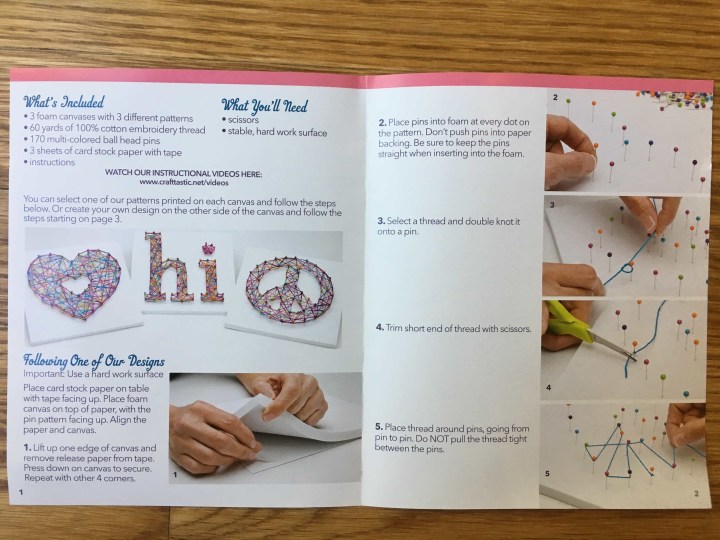 There are 3 enclosed patterns in the kit, but it also notes that you could make your own pattern and use the same techniques to make a unique design. This is one of those craft ideas that is very easy once you understand how to do it, but the visual payoff is high.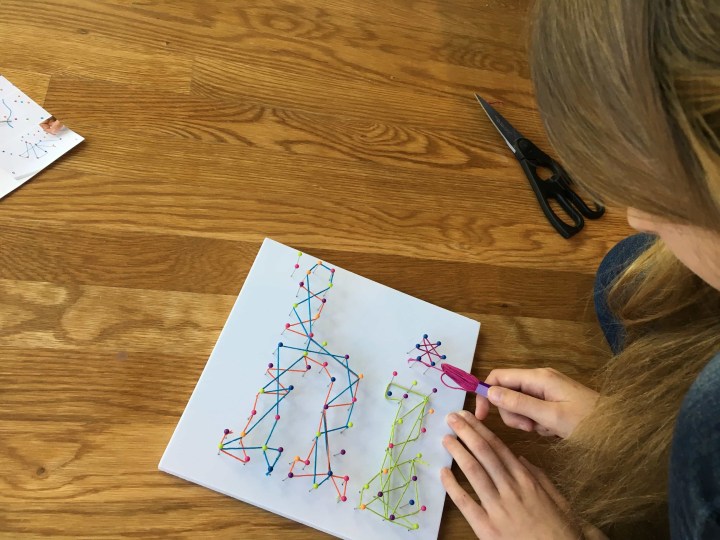 It took my daughter about an hour from start to finish on a stuck-inside-on-a-pollen-heavy Saturday morning to do this. She stashed the other two patterns back in the art drawer for another day's fun.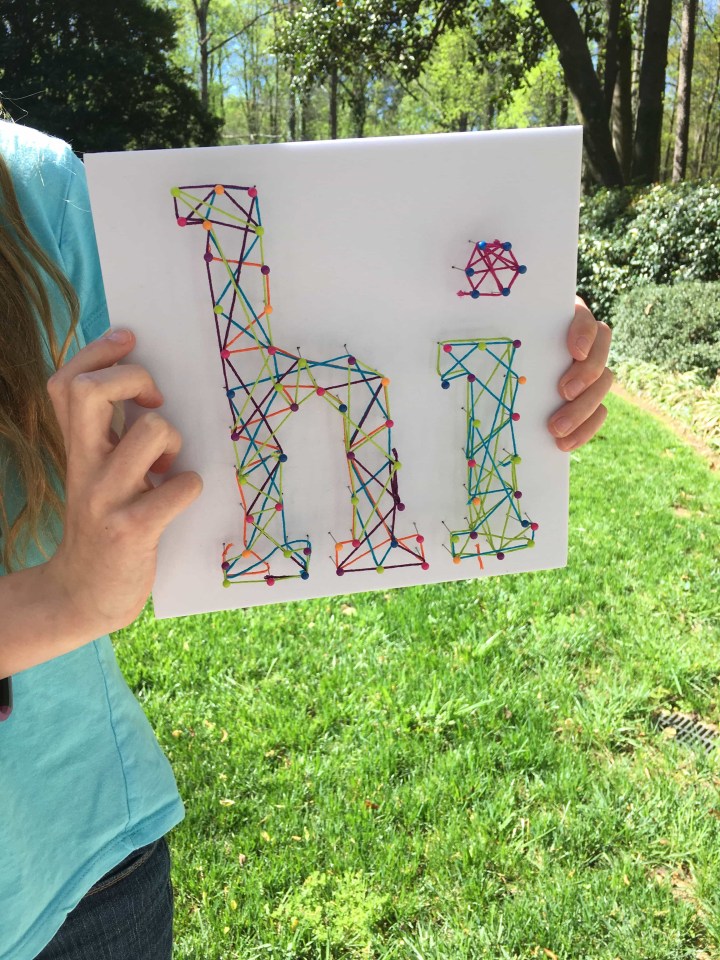 It turned out great! These are fun little kits, and one of the better lines I've seen, in terms of quality. These would make an amazing birthday gift from a soon-to-be-favorite aunt or grandma. Thumbs up to the Ann Williams Craft Box Monthly Subscription.
What do you think of these crafts? Would your tween enjoy these projects?
Visit Ann Williams Monthly Craft Box to subscribe or find out more!