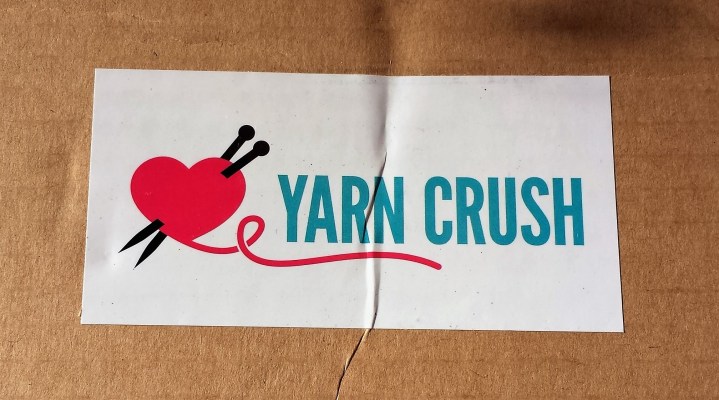 Yarn Crush is a monthly subscription box for the yarn enthusiast. It includes at least 100g of premium yarn (either one large skein or several coordinating mini skeins), a knit and a crochet pattern, any notions necessary to complete your project, and most months will also include a bonus gift.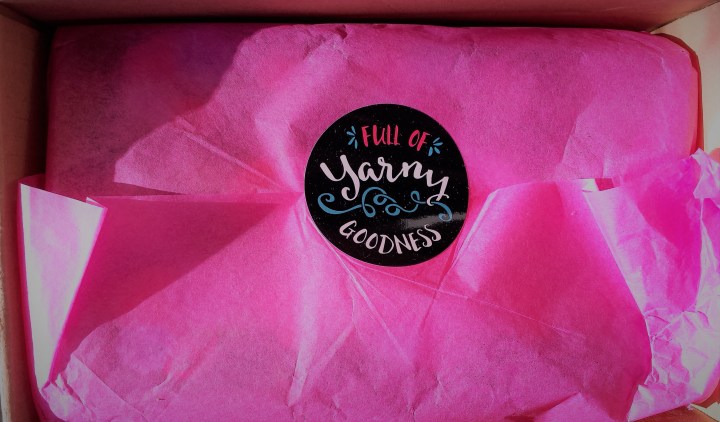 DEAL: If you'd like to give Yarn Crush a try, use coupon code HELLO to save $5 on your first box!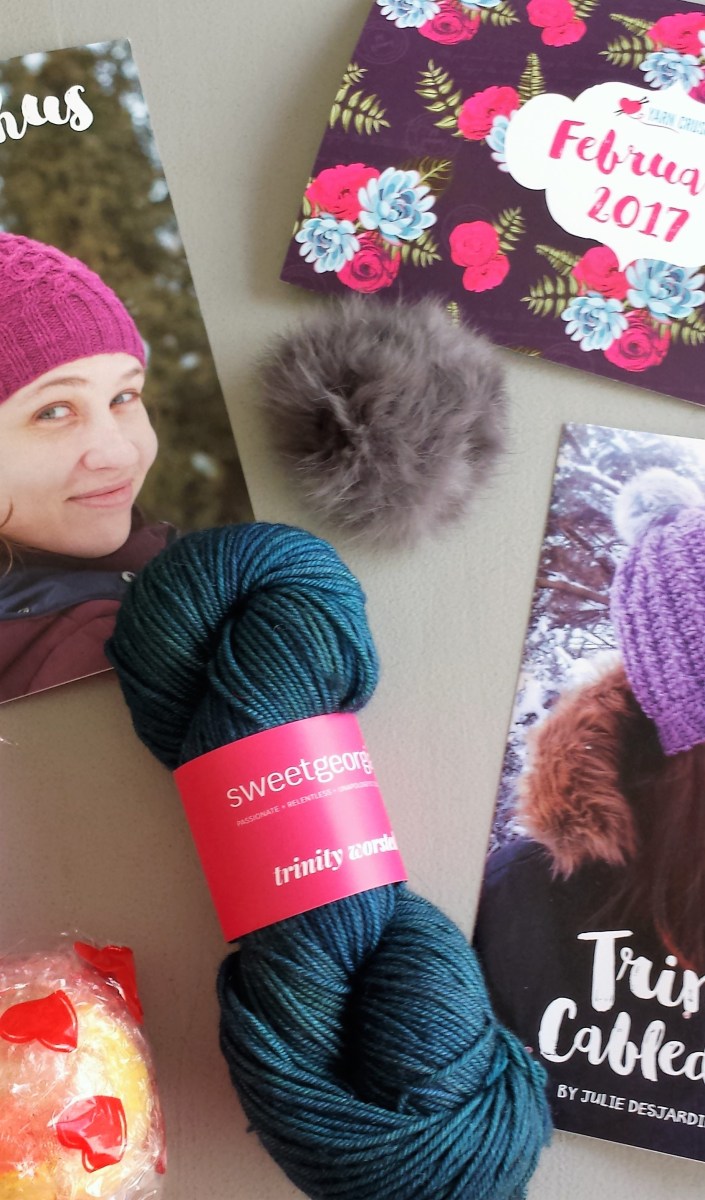 If you choose to subscribe to Yarn Crush month to month, the price is $32.99 per month. If you prepay for 3 months, the price is $32.00 per month and you get a free gift. If you prepay for 6 months, the price is $31.66 a month and you get the free gift. And, if you are totally committed to this box of swoon-worthy yarn, you can prepay for a full year and the price drops to $31.25 a month (you get the free gift of course). Shipping to the U.S. is $5 per box.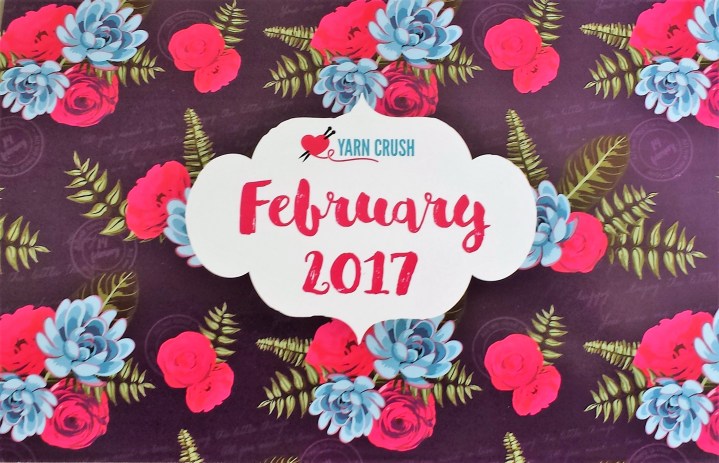 You also get to have some input to the colors that you get. You can choose between Warm, Cool, Neutral, and Surprise Me.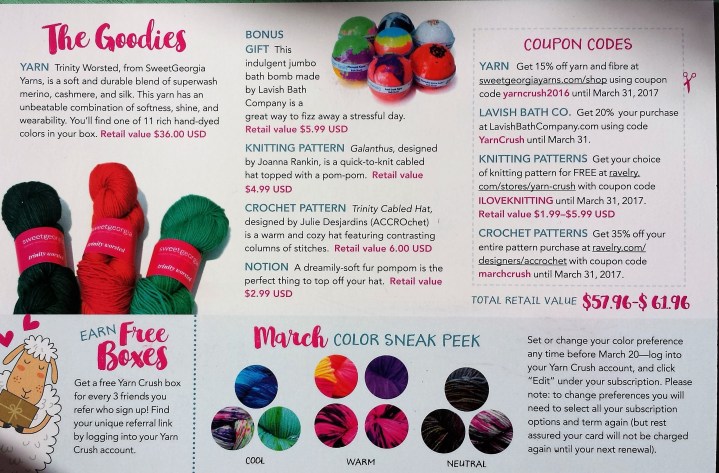 The flip side of the Yarn Crush card gives all kind of useful information about the included products including their retail price. There are also coupon codes for patterns and a referral offer from yarn crush. For every three friends that sign up using your referral link, you get a free box. Cha-ching! (You have to subscribe first and then log into your account to get your referral link).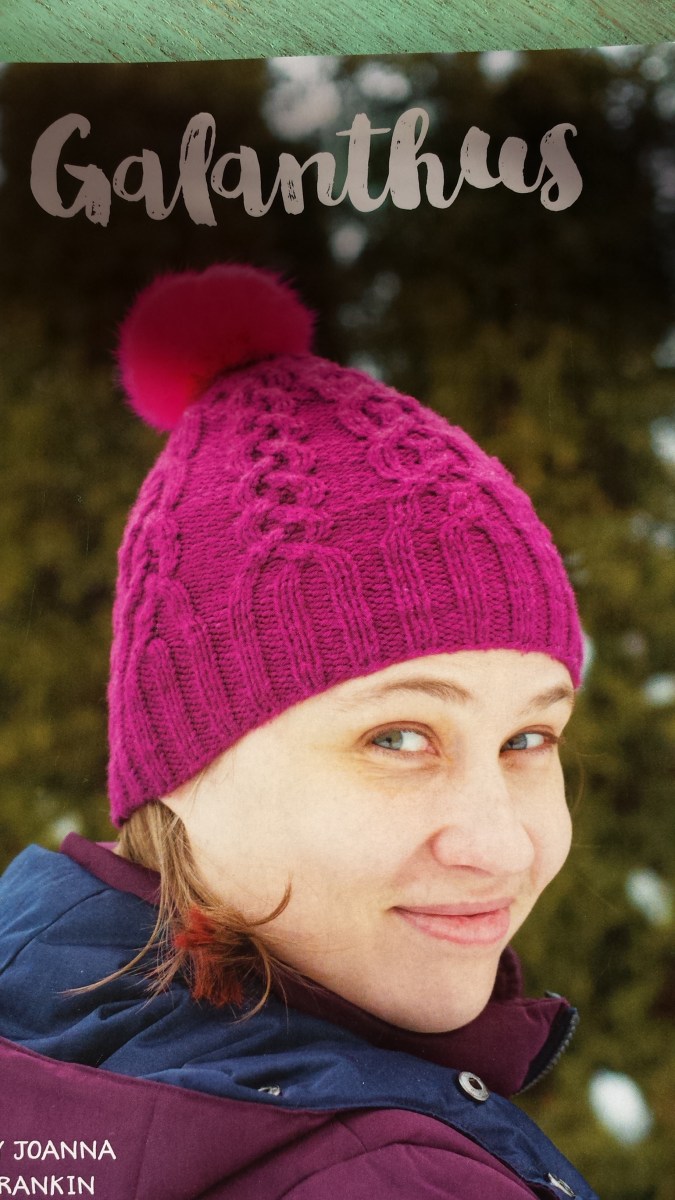 This month's knit pattern was entitled Galanthus and designed by Joanna Rankin ($4.99). Doesn't the model have a nice smile?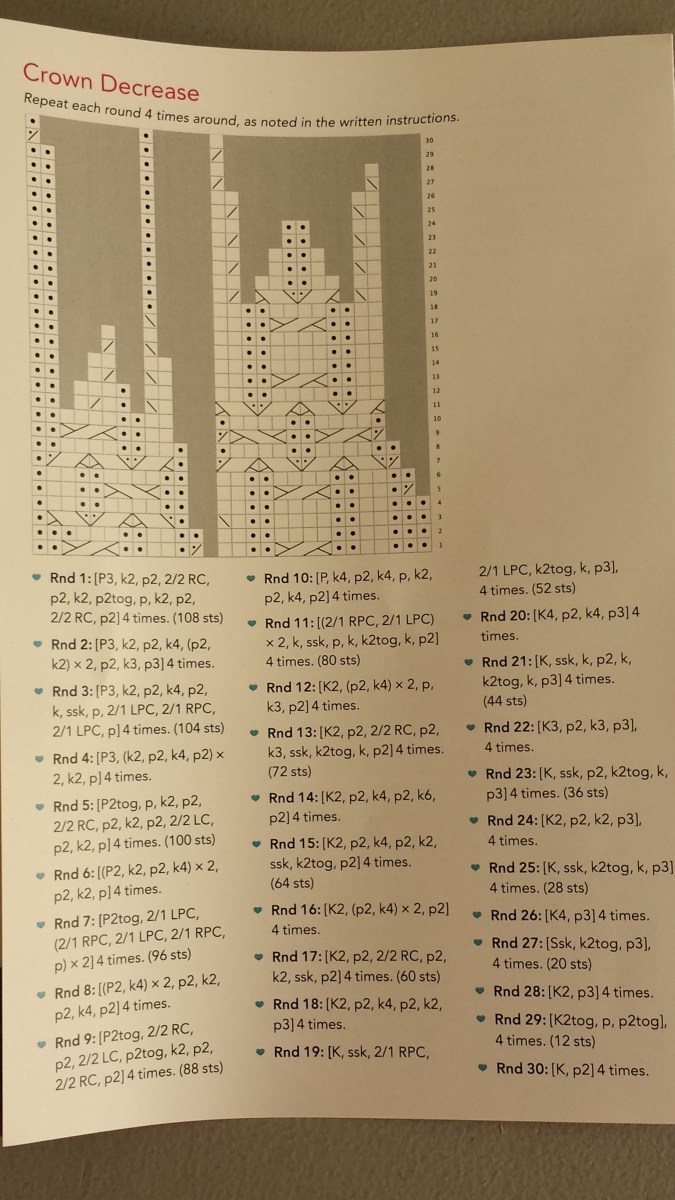 It is an intermediate level pattern with graphs to help you understand the cables.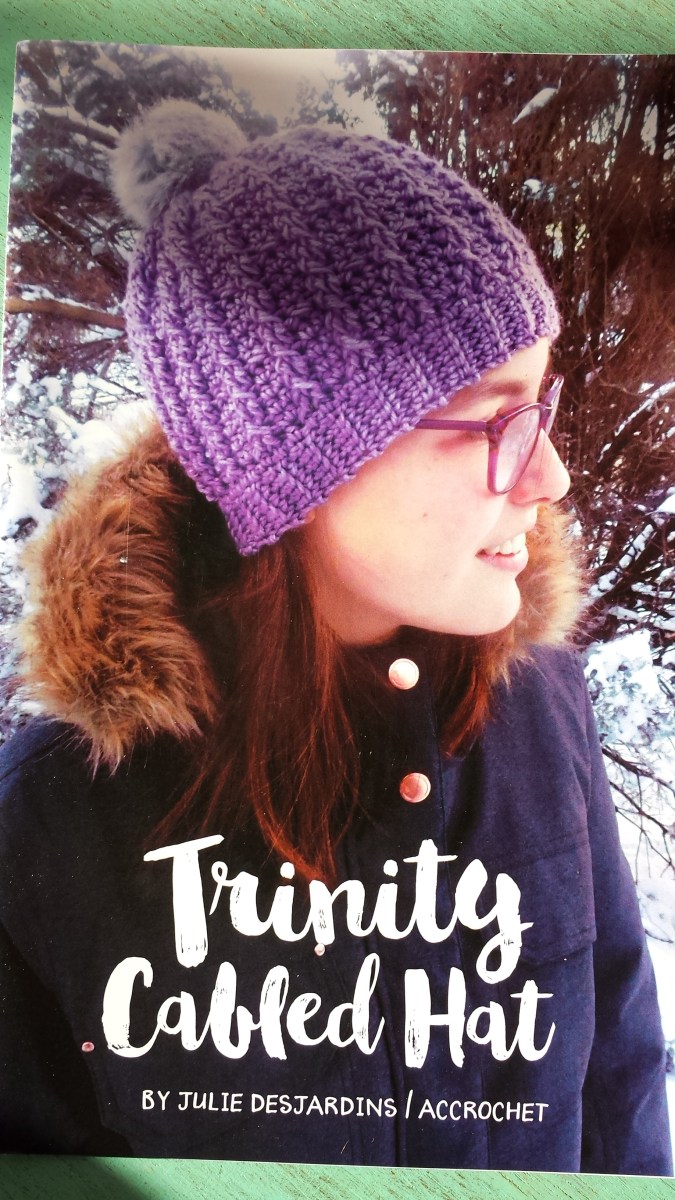 The crochet pattern was entitled Trinity Cabled Hat by Julie Desjardins ($6).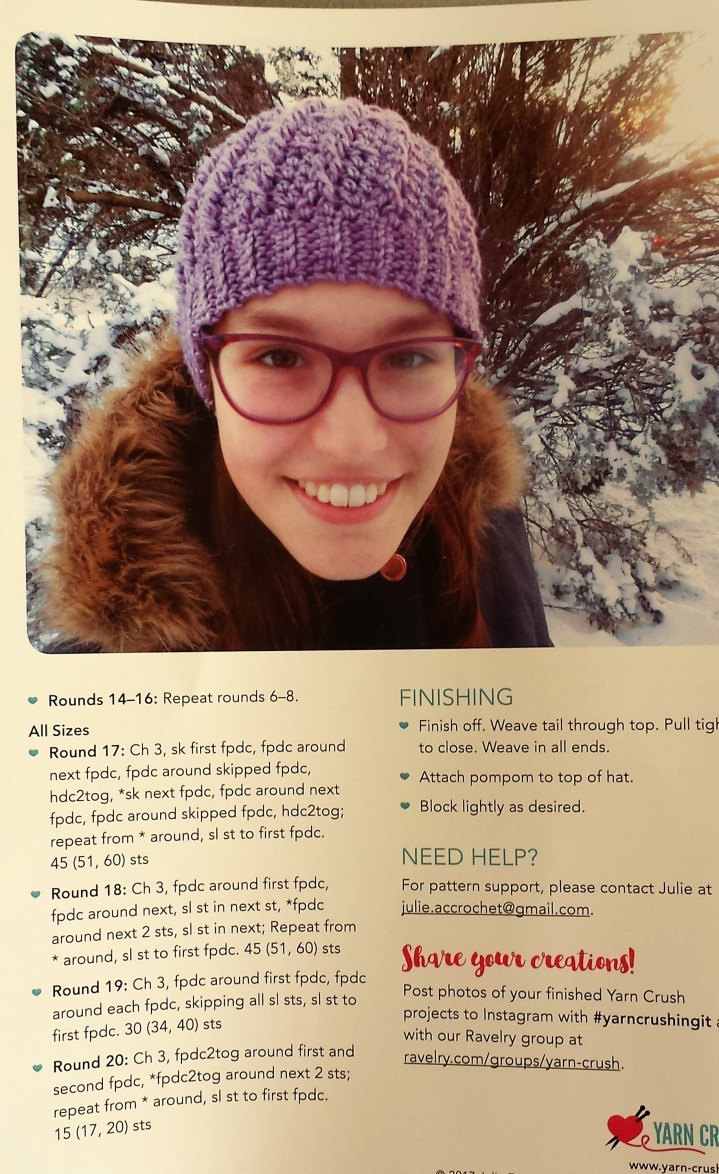 The pictures in the pattern were great.  They are always helpful when you are trying to get a feel for the project.
The pattern was very clearly written and easy to follow.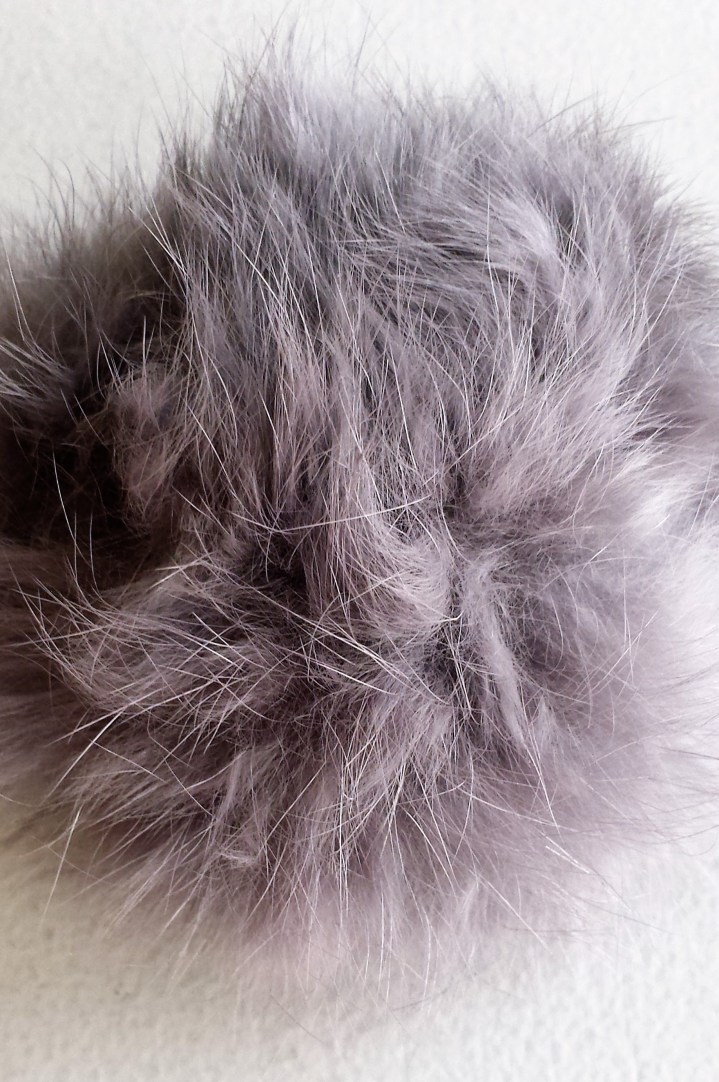 This pom-pom was in the box. ($2.99)  It has a small piece of elastic sticking out of one side to hook it to the hat with. But, I couldn't do it. It is undeniably soft and oh so fluffy!  But, I seriously jumped when I first opened the box.  It looked like a critter curled up in there!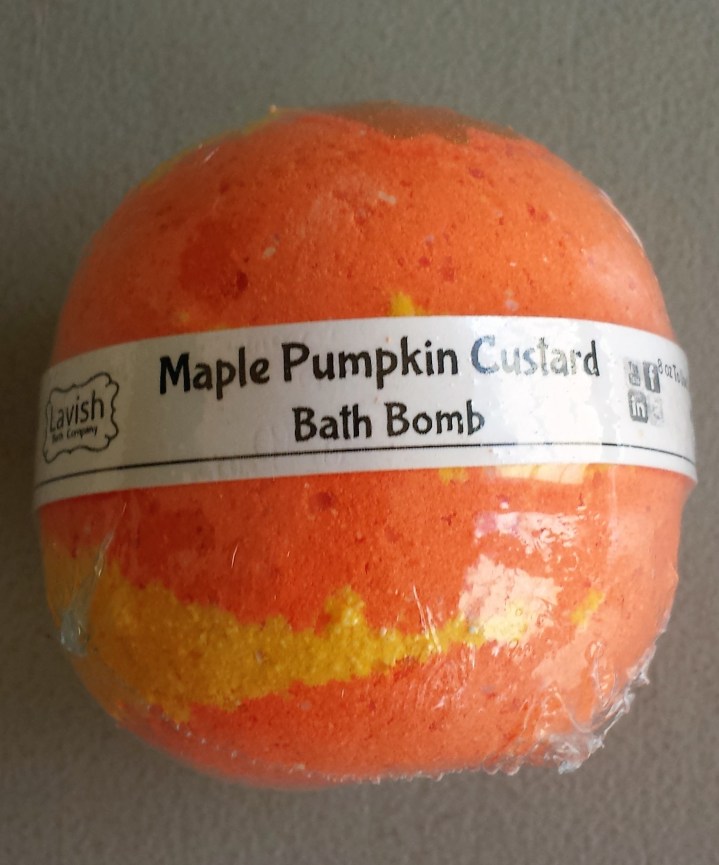 The bonus gift was this fabulous Lavish Bath Company Maple Pumpkin Custard Bath Bomb ($5.99). The scent is delightful and it is huge!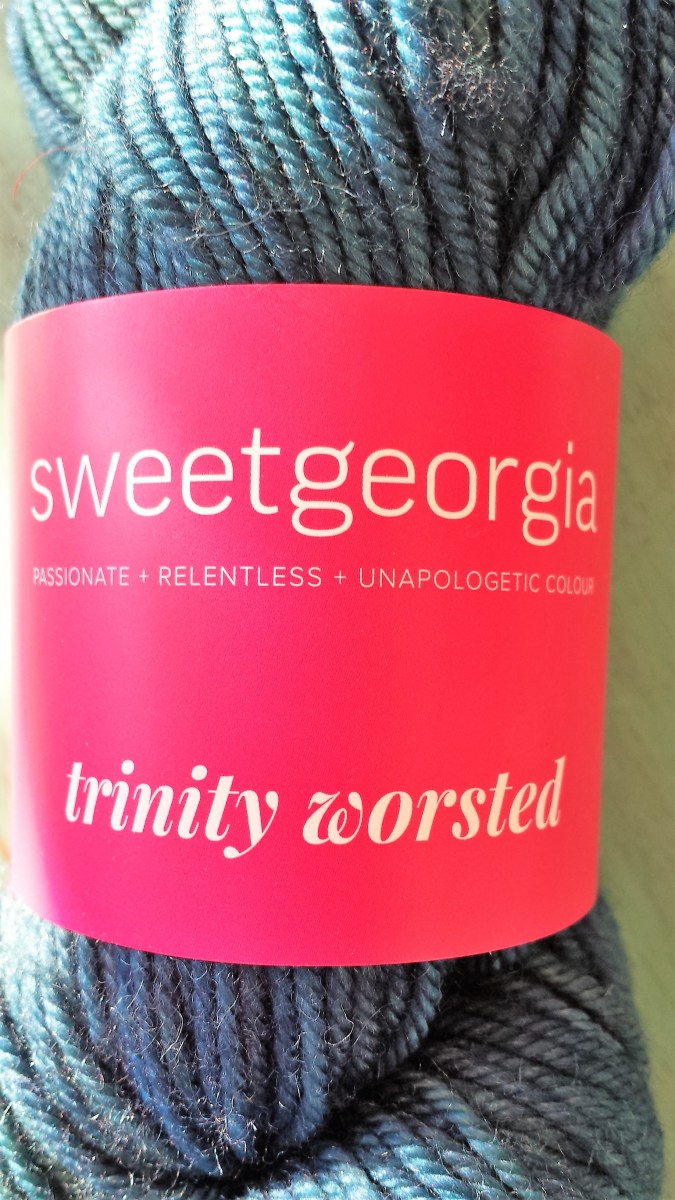 And, the fiber in this month's box is Trinity Worsted from Sweet Georgia ($36.00). "It is a soft and durable blend of super-wash merino, cashmere, and silk. This yarn has an unbeatable combination of softness, shine, and wearability. You'll find one of 11 rich hand-dyed colors in your box."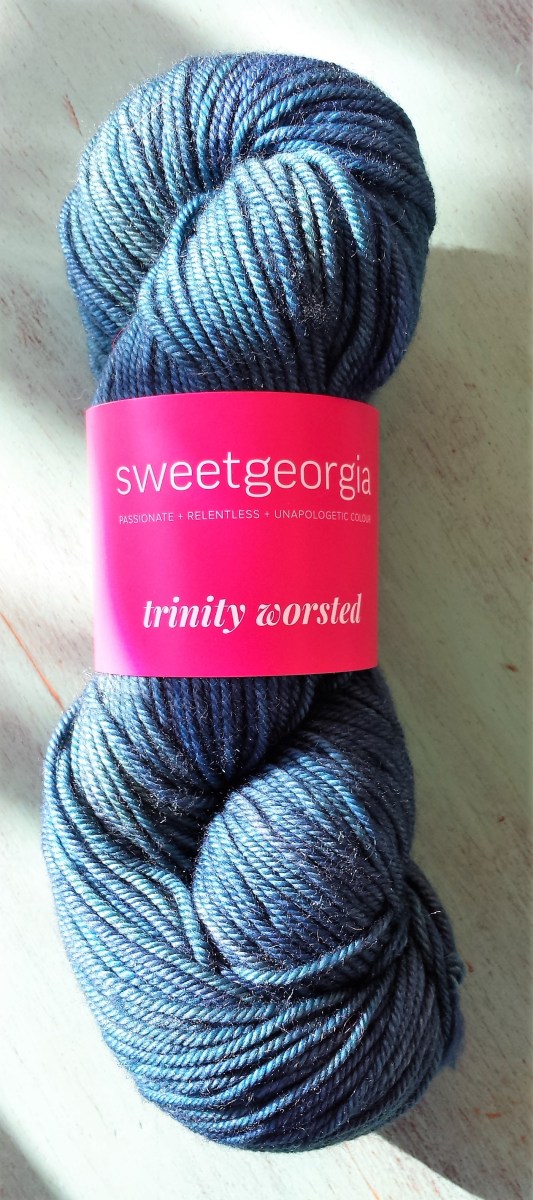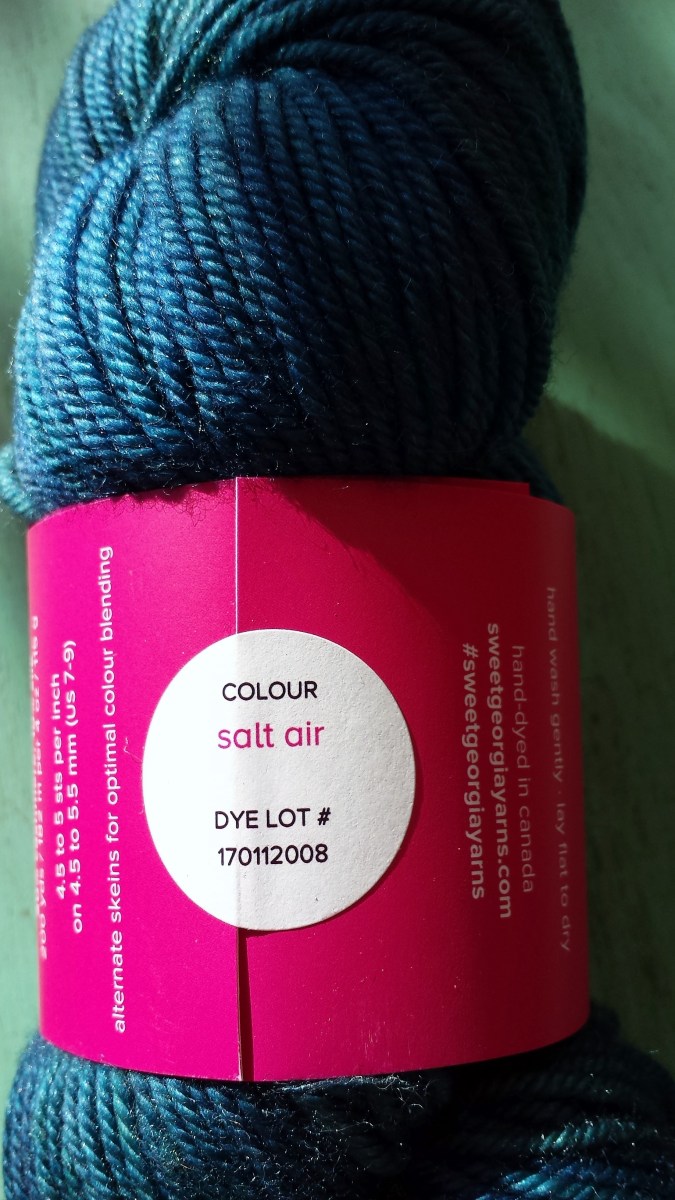 The color that we received was an absolutely gorgeous teal blue-green color that they entitled Salt Air.
The pattern and the yarn combined perfectly to create this cute hat. By daughter gave it two thumbs up!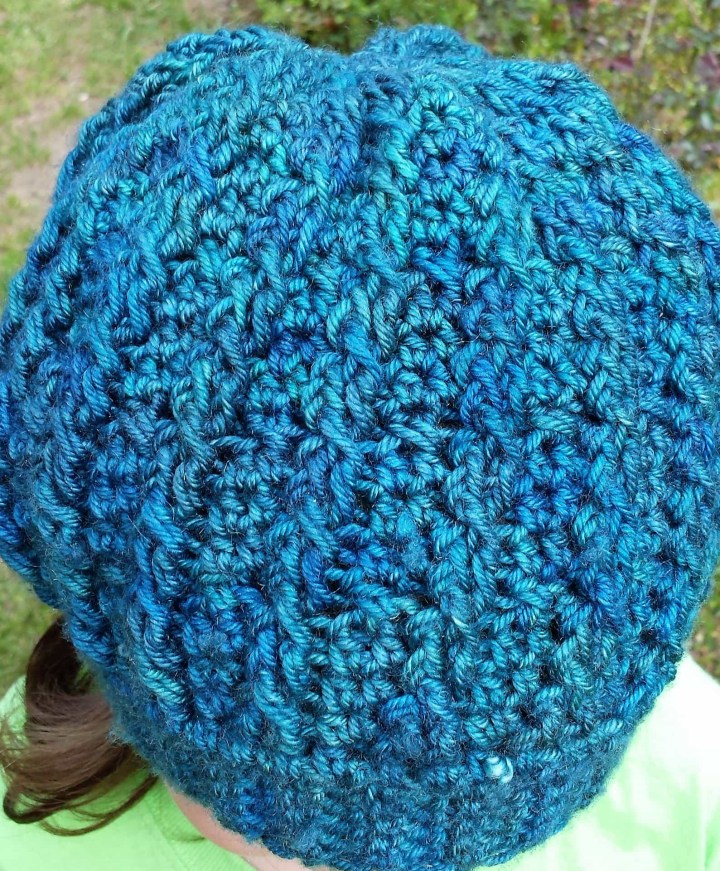 I love how the cables turned out
This month's Yarn Crush box was fabulous.  I love the fiber that they chose and the color was beautiful.  It is great that they include a pattern for knitters and crocheters.  I am always excited to open this box and discover what lovely yarn and pattern awaits!
Did you order the Yarn Crush subscription box? Did you choose the Warm, Cool, Neutral or Surprise Me box? What color yarn did you get in your box?