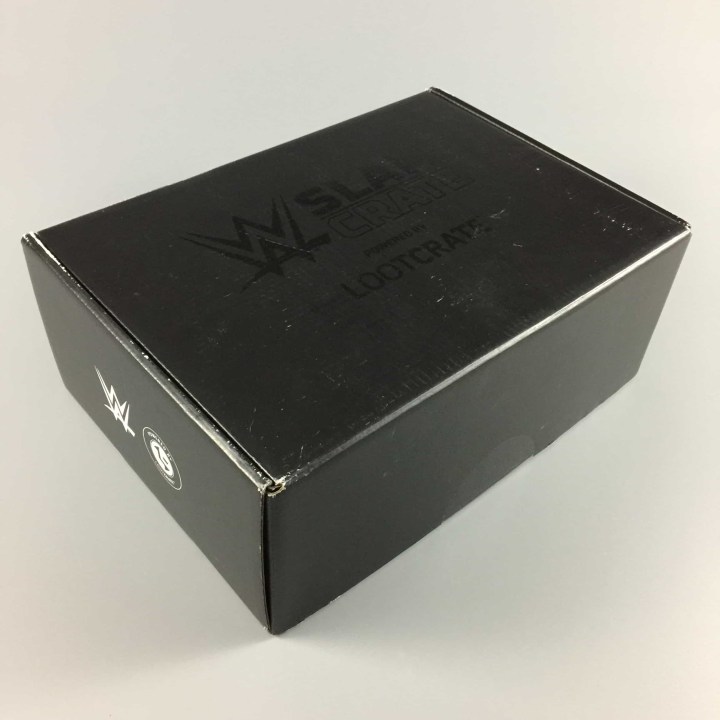 The WWE Slam Crate has arrived! The biggest names in professional wrestling are in the WWE and I can't wait to see what this box has in store. WWE Slam Crate is a bimonthly subscription box from Loot Crate full of exclusive and authentic collectibles and apparel – about $60 in value in every box.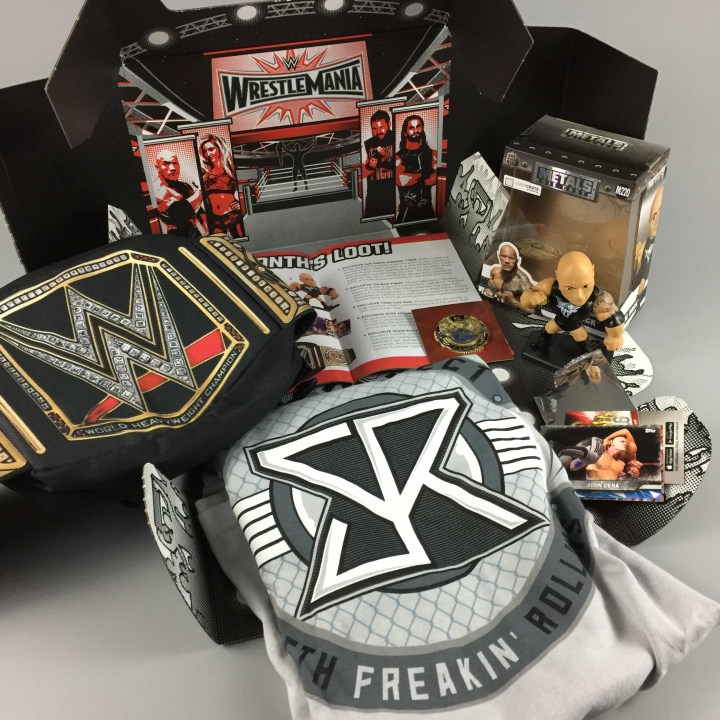 DEAL: Save 10% on any subscription plan with coupon code HELLOSUBSCRIPTION. You save $3 on your first box with coupon code SAVE3.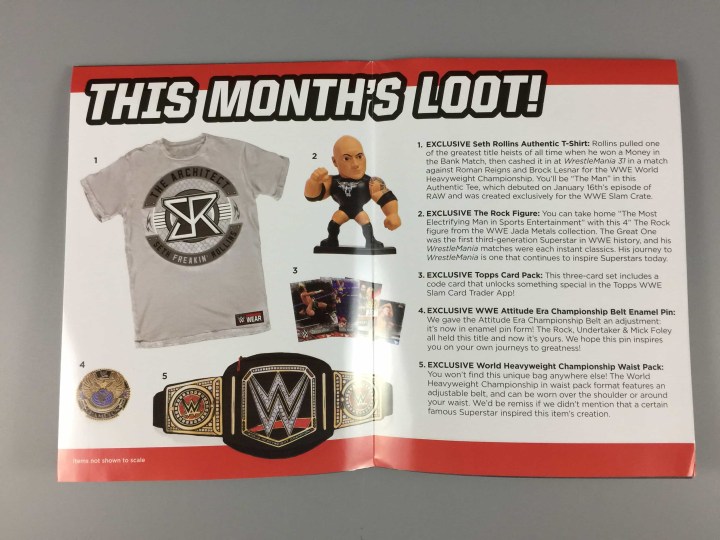 The description sheet lets you know about all of the items within the WWE Slam Crate. There's more to this sheet as you will see in the next couple photos.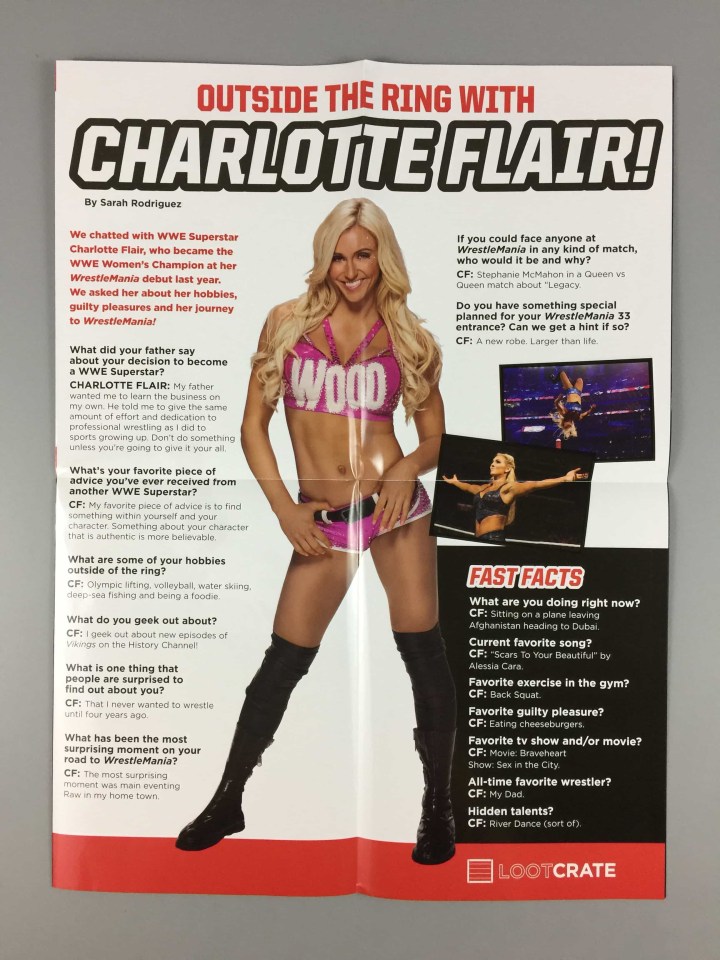 Outside the Ring with Charlotte Flair. This interview is with one of the best wrestlers in the world.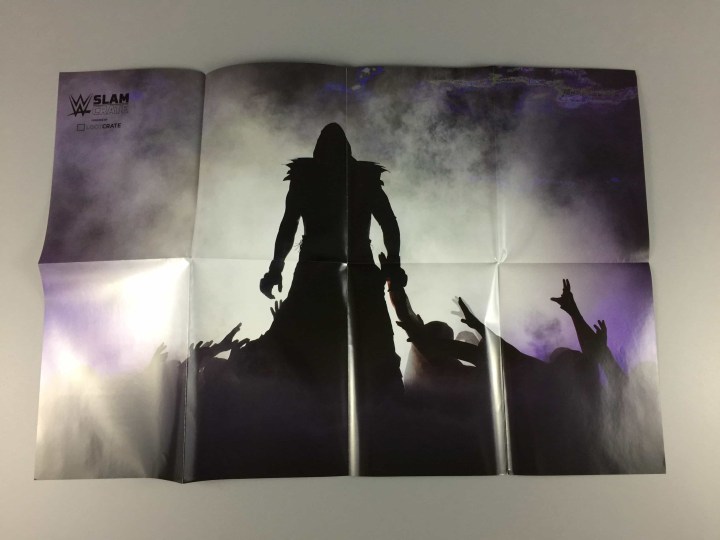 Undertaker poster. The Undertaker is known for his incredible streak of wins at Wrestlemania. While the wins are impressive, I find it incredible he has wrestled that many times at a yearly event.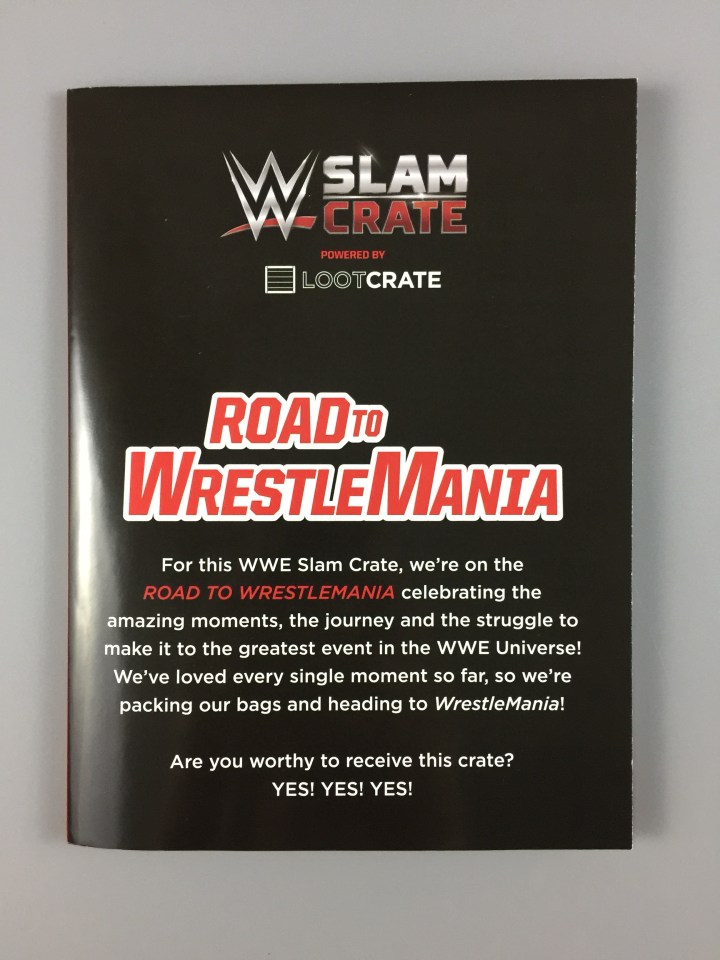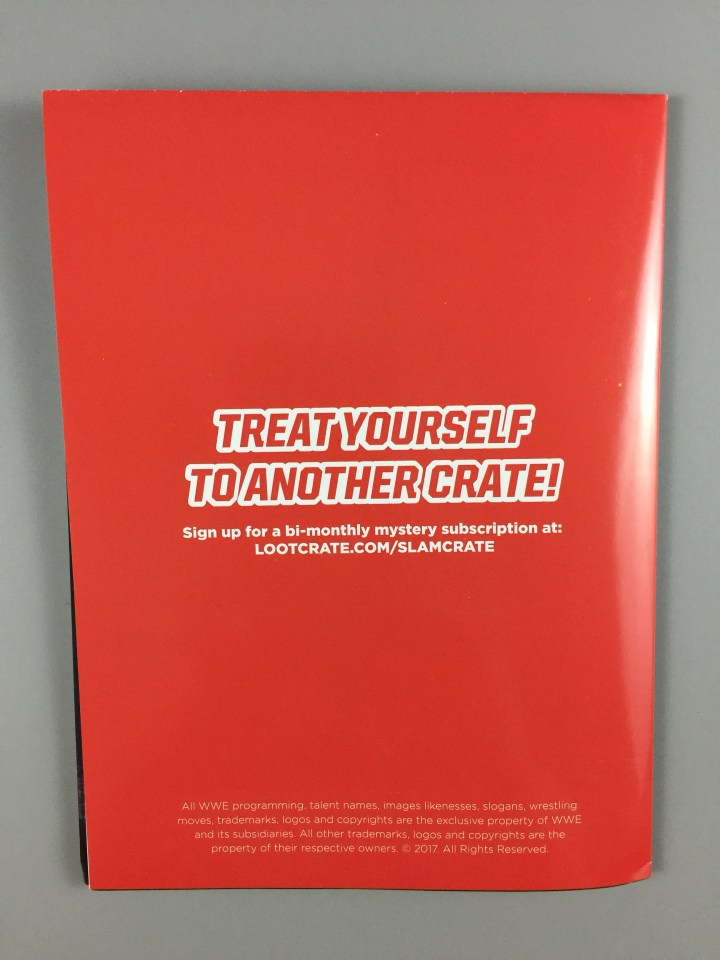 The theme is Road to Wrestlemania. The granddaddy of them all, Wrestlemania is the Super Bowl of professional wrestling.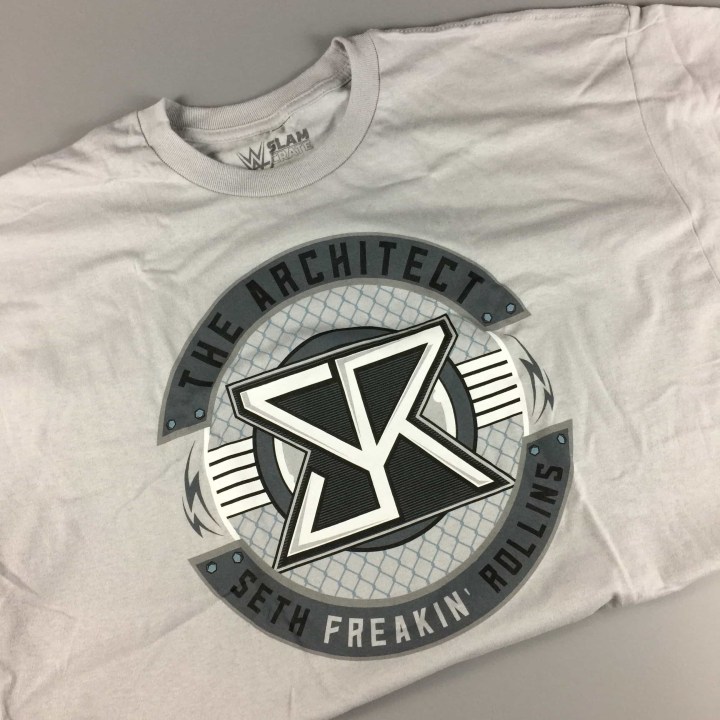 Exclusive Seth Rollins Authentic T-Shirt. I have been a big fan of Seth Rollins ever since I first saw him in Ring of Honor (under the name Tyler Black).
I like the logo on this shirt. I also like the light gray color to the t-shirt.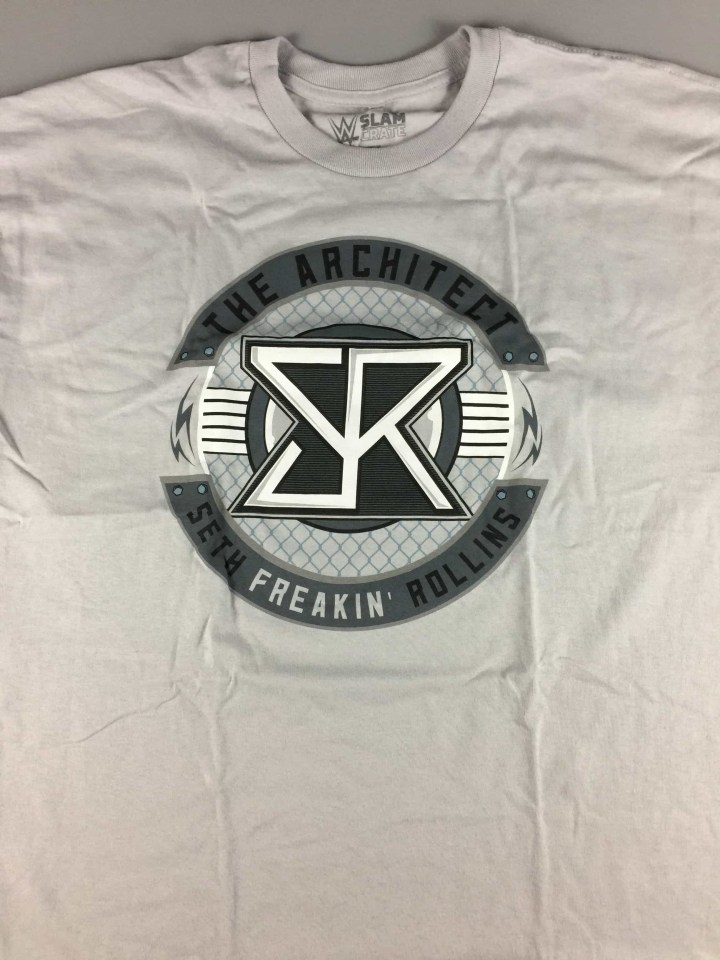 A fuller look of the t-shirt.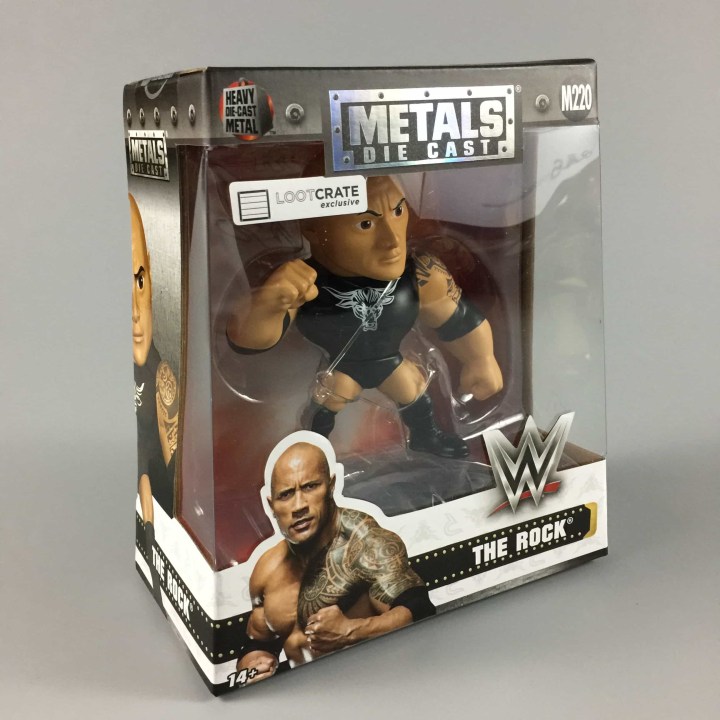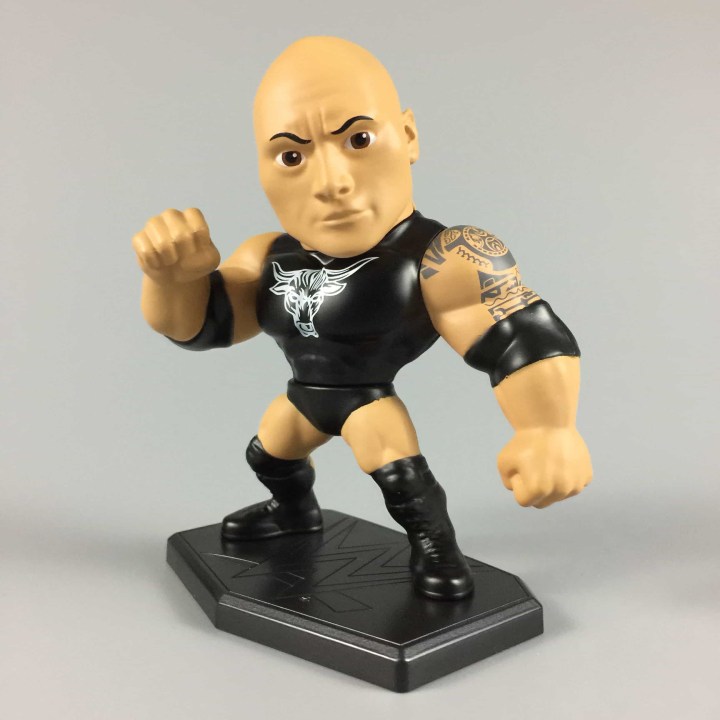 The Rock Figure. I like these metal figures (yeah, they're heavy). The Rock is one of the biggest names in, not only professional wrestling but in the world of entertainment.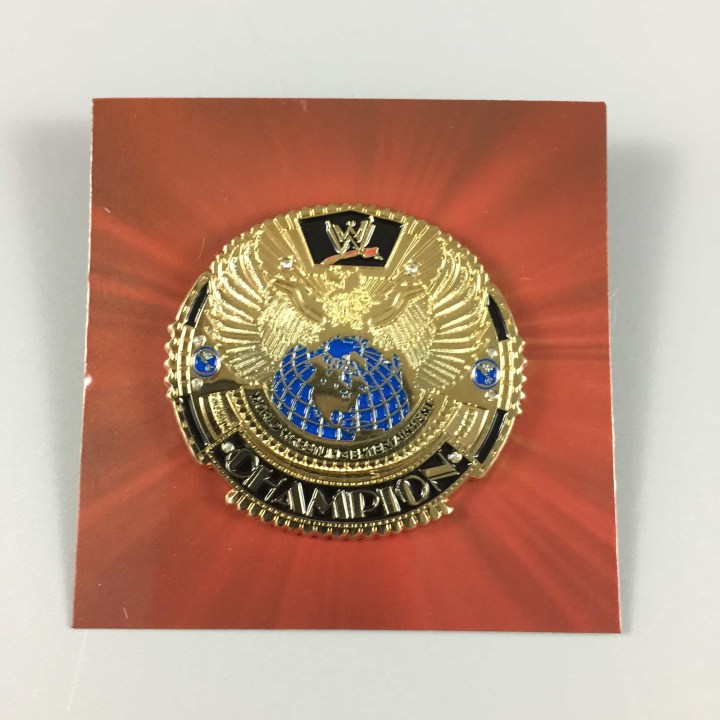 WWE World Heavyweight Championship Pin. This is my favorite championship belt in WWE history. I liked everything about this championship belt outside of the old scritchy scratchy WWE logo.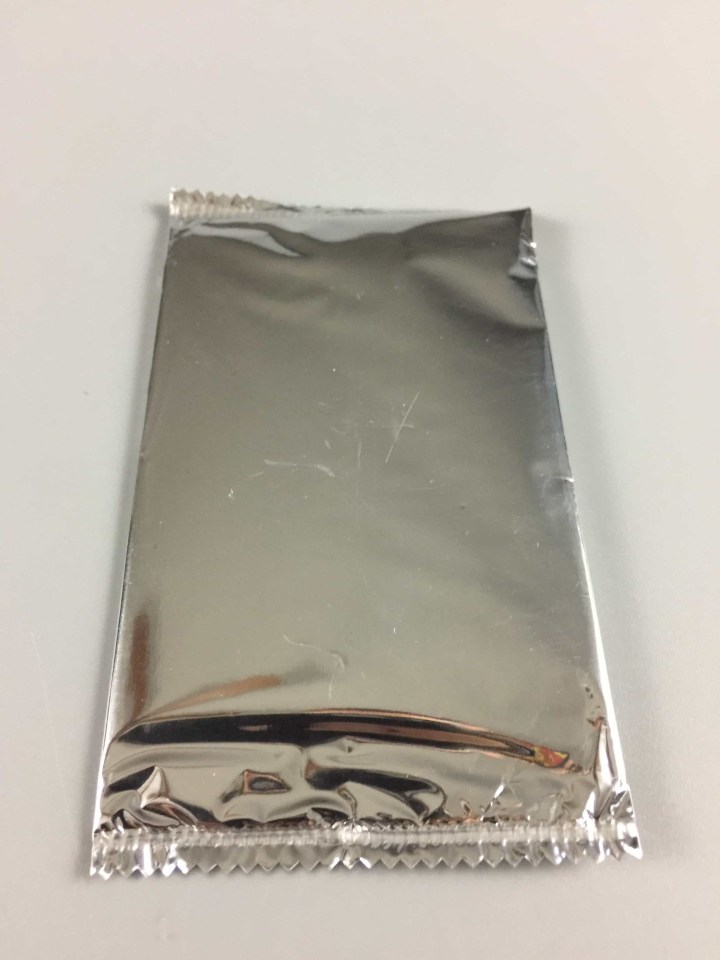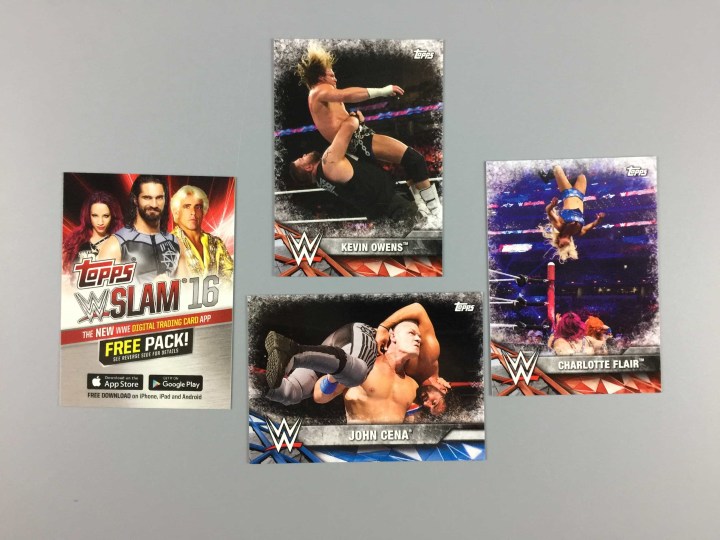 Topps WWE Slam Trading Cards. Each foil pack comes with e-cards and a special card that has a code you may use to unlock something special in the trading card app.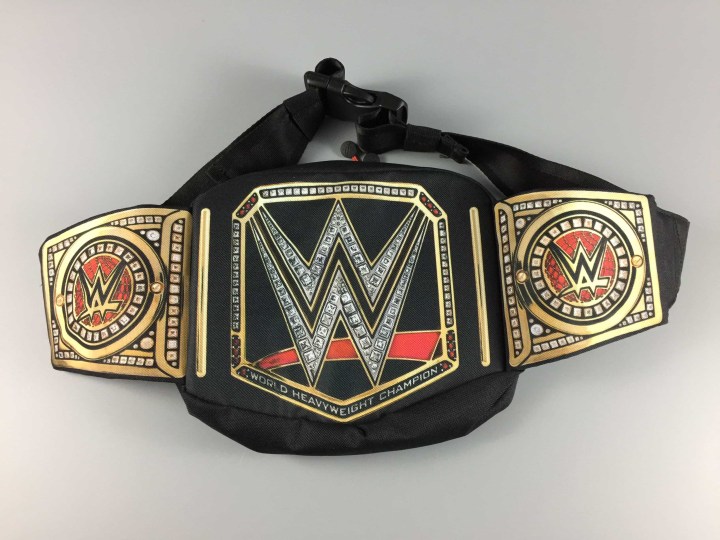 WWE Championship Fanny Pack. Upon first seeing this, I was wondering why it felt like a padded belt. Then I realized there was a zipper.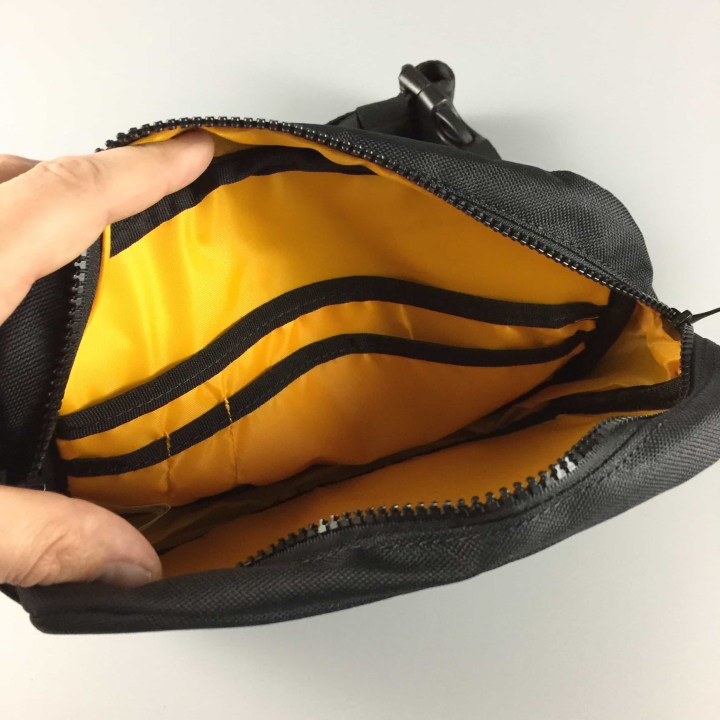 It's not really my thing but a lot of wrestlers seem to like them…especially The Rock!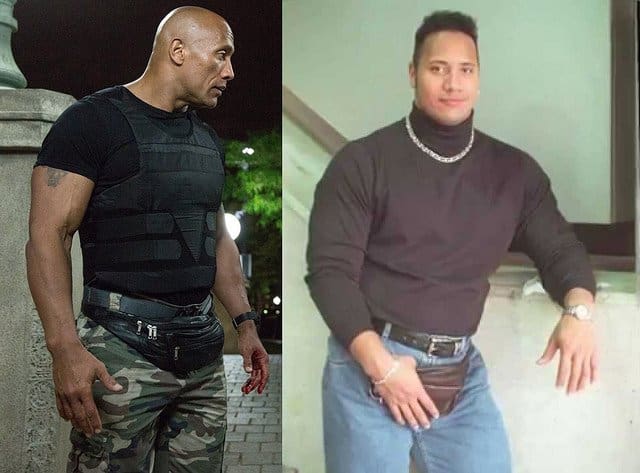 The WWE Slam Crate powered by Loot Crate is a ton of fun! It's full of items that are exclusive to the box and they are pretty awesome as well! If you're a WWE fan, you need to check this out.