Winc (formerly Club W) is a wine subscription service that sends wine directly to you each month based on your personalized palate profile. A "global winery," Winc advertises that it has "direct relationships with vineyards and farmers to make exceptional small lot wines at prices impossible to achieve at retail."
You fill out a quick survey about what tastes you like – black coffee, citrus, etc., and Winc makes a customized recommendation of 3 bottles that fits what you like. Then, for $6 flat shipping (or free if you pick a 4th bottle), it comes to your house!  What could be easier than that?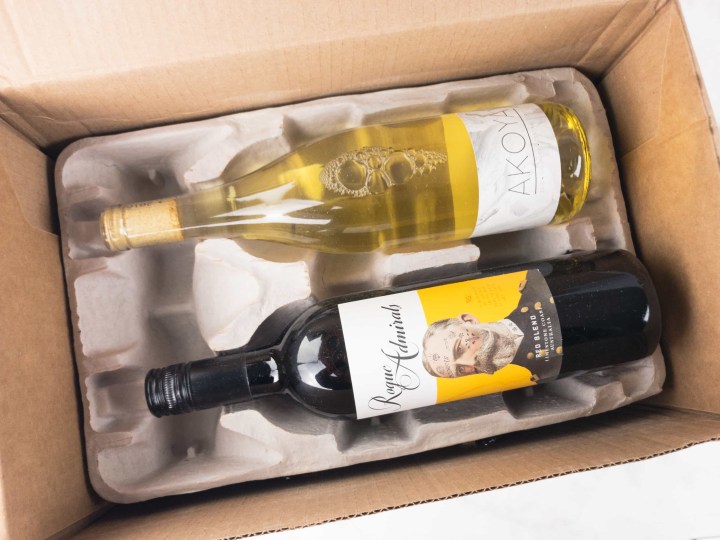 DEAL: You can use this link for $20 off your first order – no coupon code required! ($25 total for 3 bottles, but you can grab an extra bottle and get free shipping!)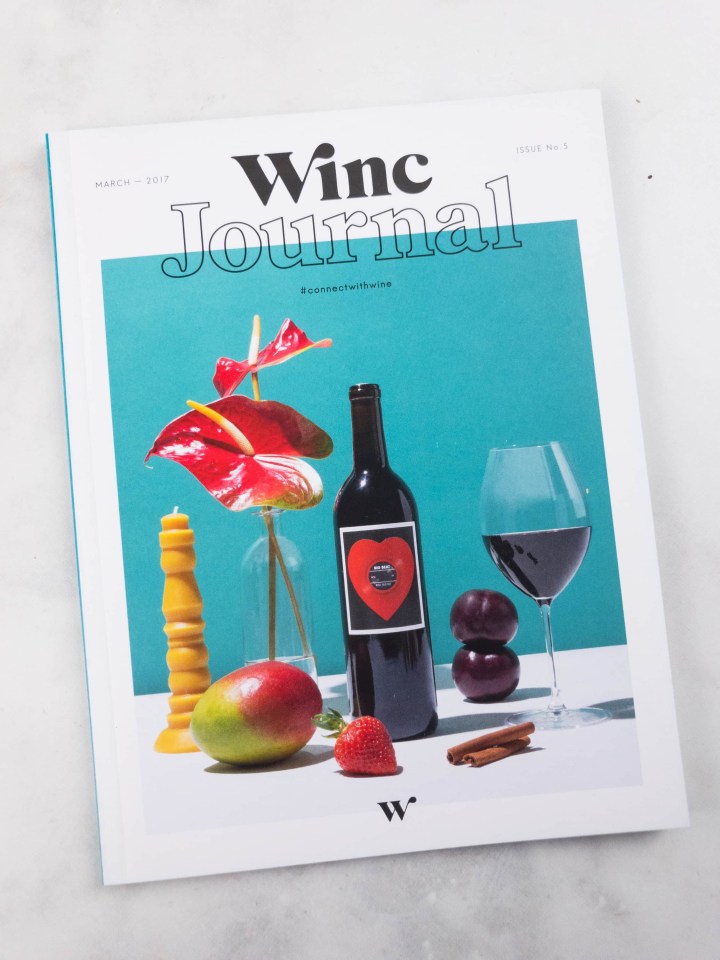 A few months ago, instead of the information/menu cards, Winc started sending a little magazine called the Winc Journal.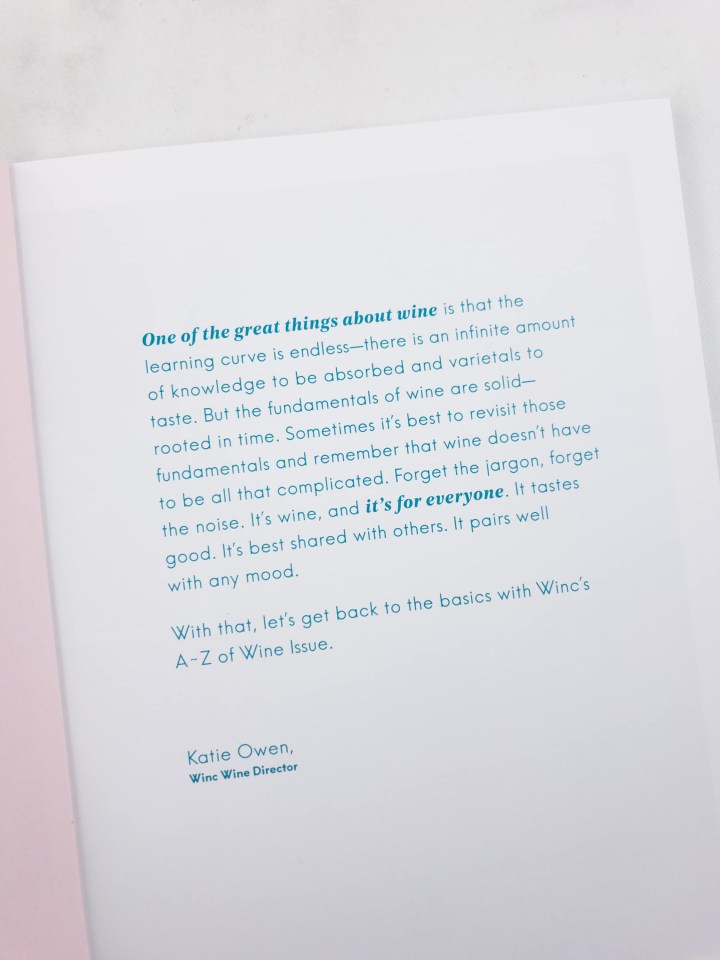 This month's magazine is all about the A-Z of Wines. Information about Winc, winemaking, and some varietals and personalities relating to the subscription.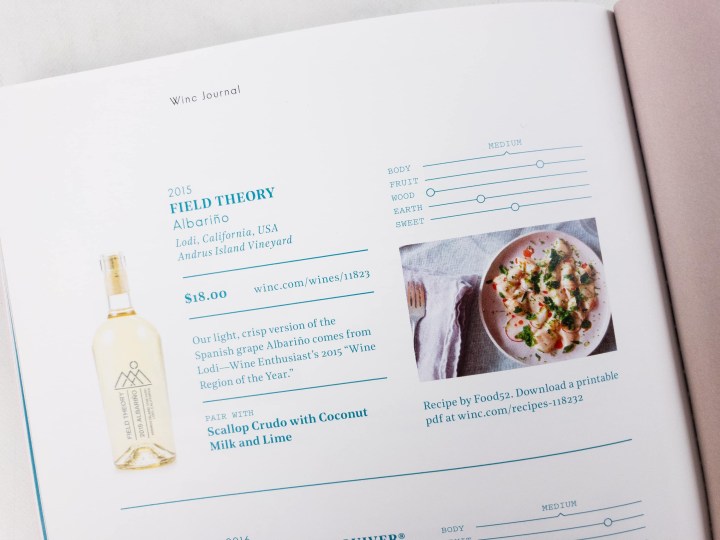 Only one of our wines was in the journal, but the Winc site lists all their wines. The journal contains a blurb listing some basic info for each featured wine, including an approximation of how it rates on five general characteristics. A pairing suggestion is provided, with a recipe available for download.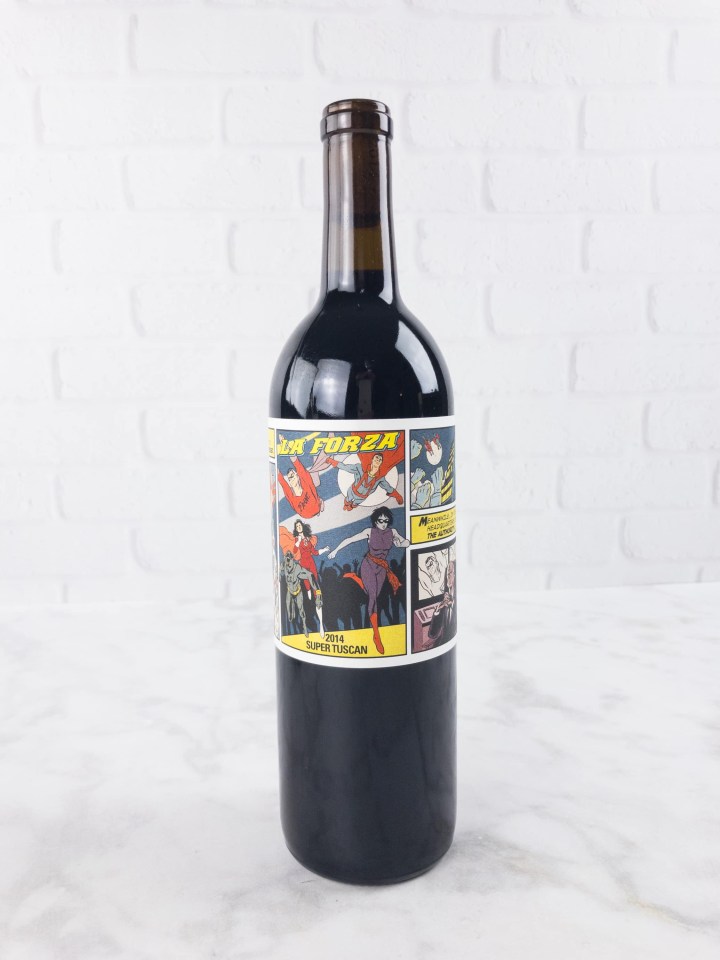 2014 La Forza Super Tuscan: This blend of Sangiovese and Cabernet Sauvignon is one the new breed of Italian wines that merrily incorporate foreign varietals. Marvel's Brent Schoonover created the eye-catching label for this "super" blend.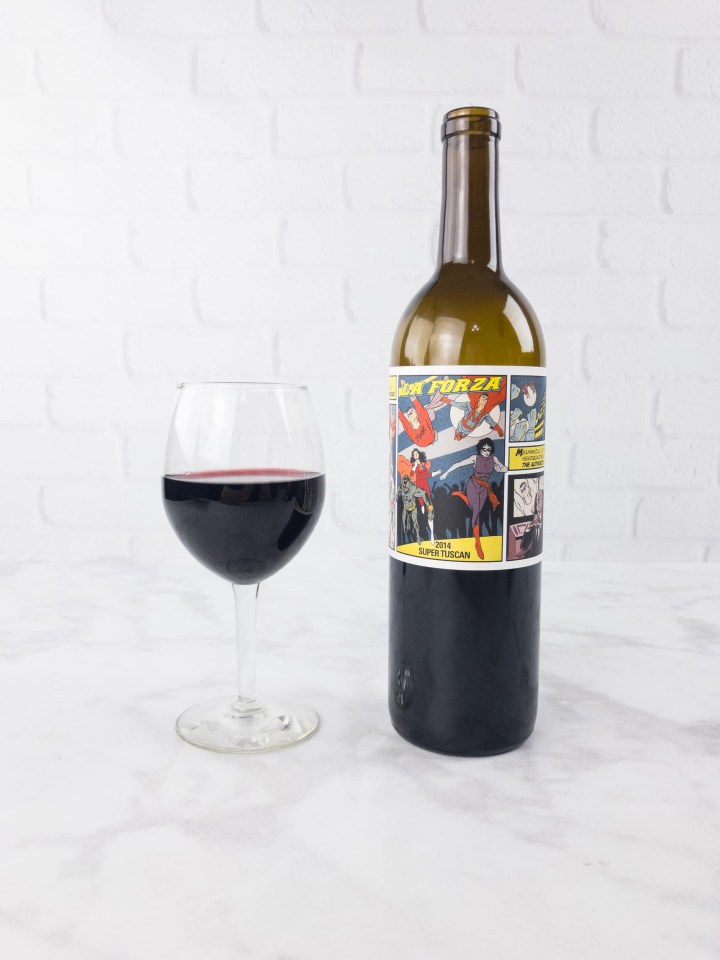 This wine is deep purple in color, matching its deep blackberry flavor. The oak aging adds a hint of dryness, but the wine retains quite a punch, and the alcohol asserts itself, refusing to be fully tamed by the fruit and tannins. We found it benefitted from a brief decanting to bring the berries to the fore.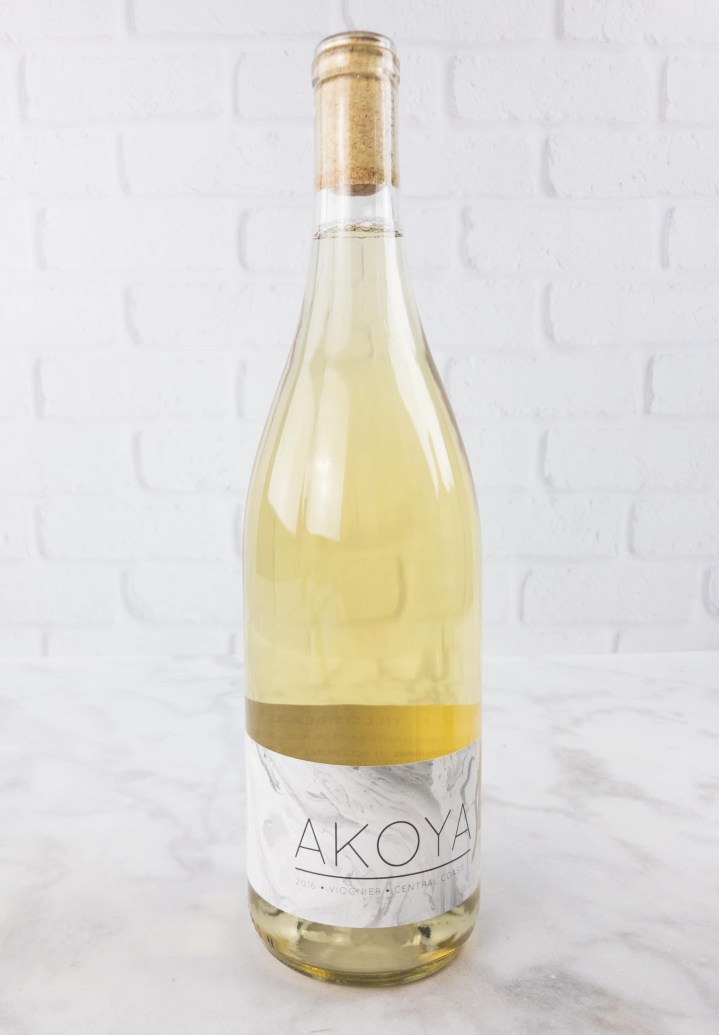 2016 Akoya Viognier: This was our favorite of the batch! It has a very clean and crisp character, with pleasant fruit (pear and sweet apple) and floral notes.
The mild acidity creates a pleasant mouthfeel and vibrancy, and the steel cask aging preserves the gentle fruits and florals that are typically oaked out of a Viognier.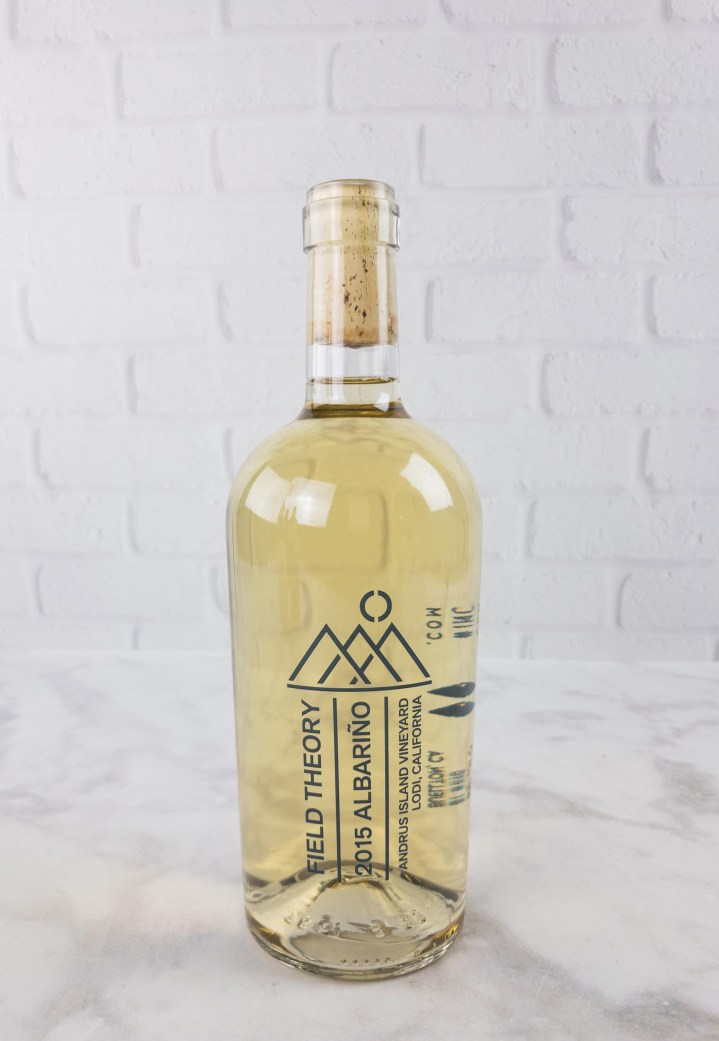 2015 Field Theory Albariño: This selection hails from Lodi, a winemaking region of California that has become celebrated in recent years. This Albarino showcases a lesser-known varietal with an assertive acidity.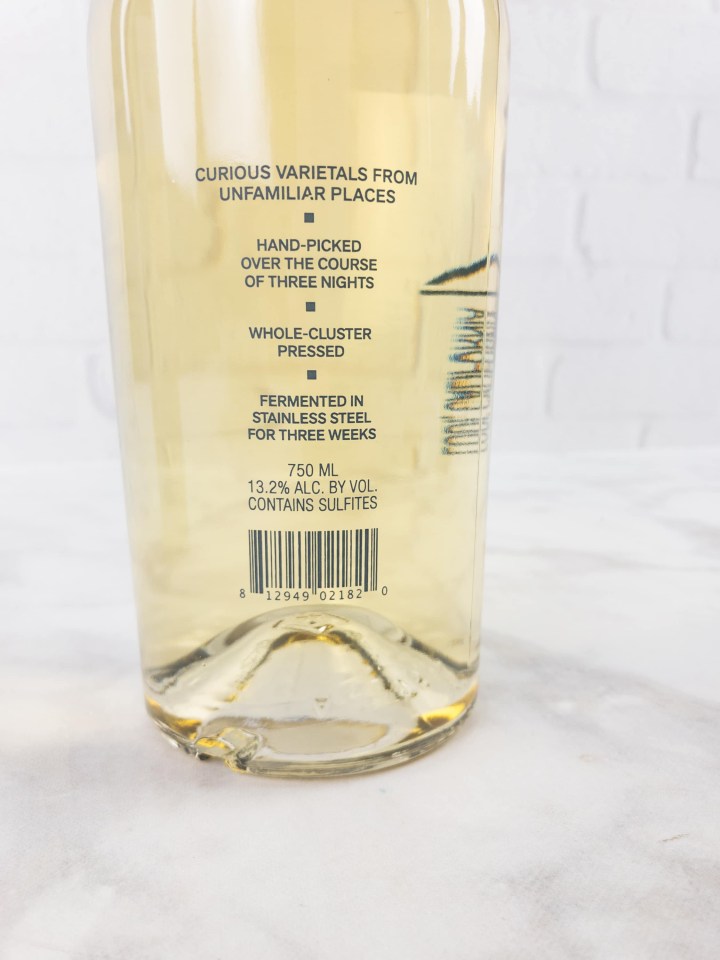 This varietal has been noted for its similarity to Sauvignon Blanc, and I certainly detected the breadiness in the nose that I associated with that wine. The fruits are very gentle in this wine, with the attack and crispness created by the acidity doing most of the legwork.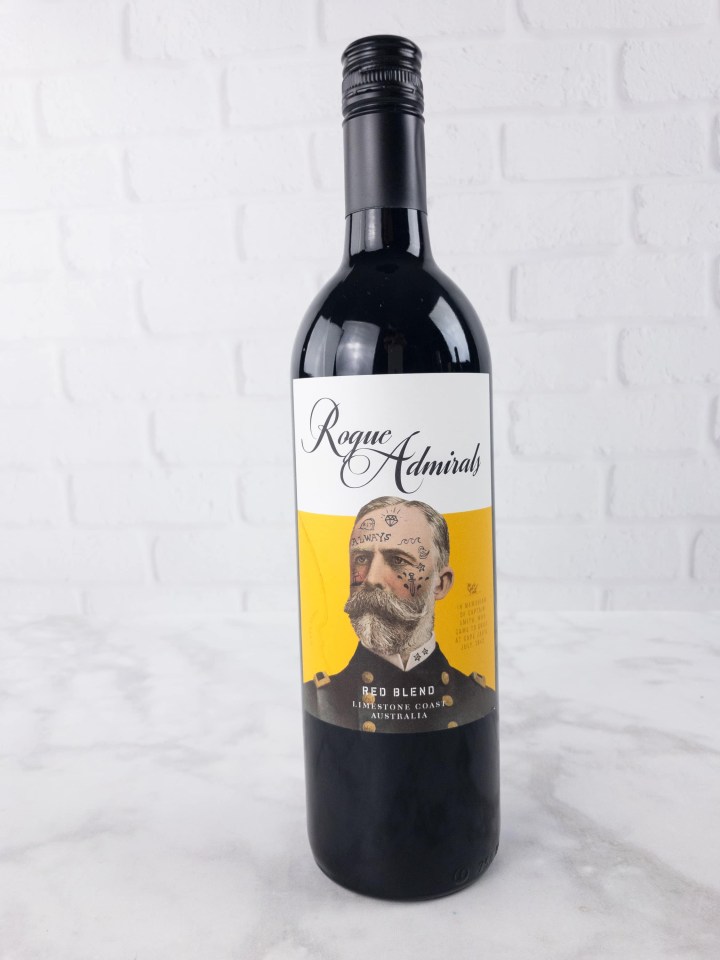 2015 Rogue Admirals Red Blend: This red runs a little hot, with the alcohol fighting through the dark fruit, herbal notes, and minerality. Very bold and slightly acidic, this red has a deceptively light body.
Winc prides itself on finding unique varietals and new blends. Our selections this month tended to emphasize acidity and a lively mouthfeel over development of deep fruits flavors and body. Wines are chosen based on your flavor preferences, so there is something for everyone!
Do you subscribe to Winc? Which wines are your favorites? Tell us in the comments below!