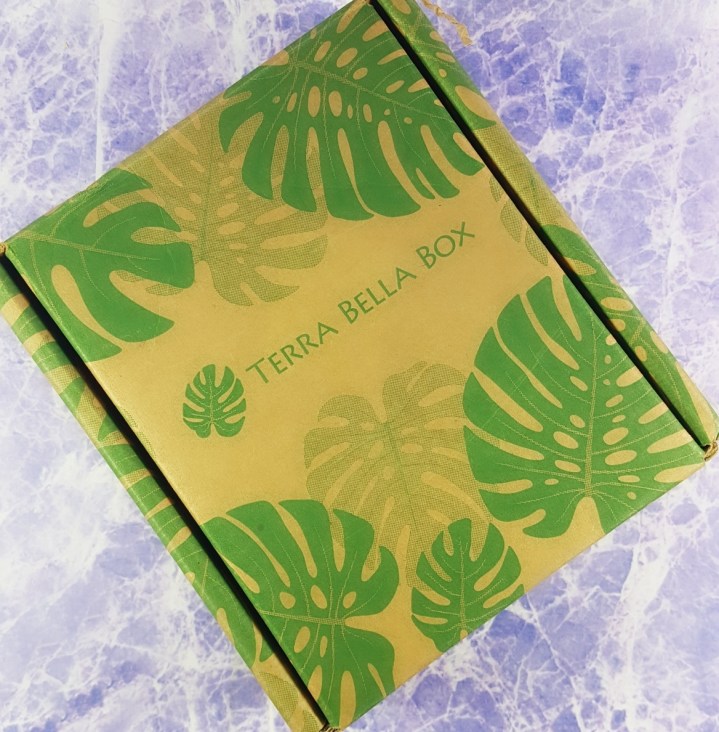 Terra Bella is a monthly subscription box of natural, artisan products for your bath and beauty routine. Each box has 3-4 products and free shipping in the U.S. This box looks earthy and natural from the outside with the leaf print all the way through the brown box and the whole color scheme.
The products are handmade, animal cruelty-free, and made in small batches by small businesses from ethically sourced ingredients. Products can include cleansers, moisturizers, masks, exfoliators, hand and nail products, hair products, bath products and such. Terra Bella was created by Kate Gray. Her goal is to fill your cabinets with every beauty product that you might need. And with that in mind, each month is filled with a wide variation of useful products.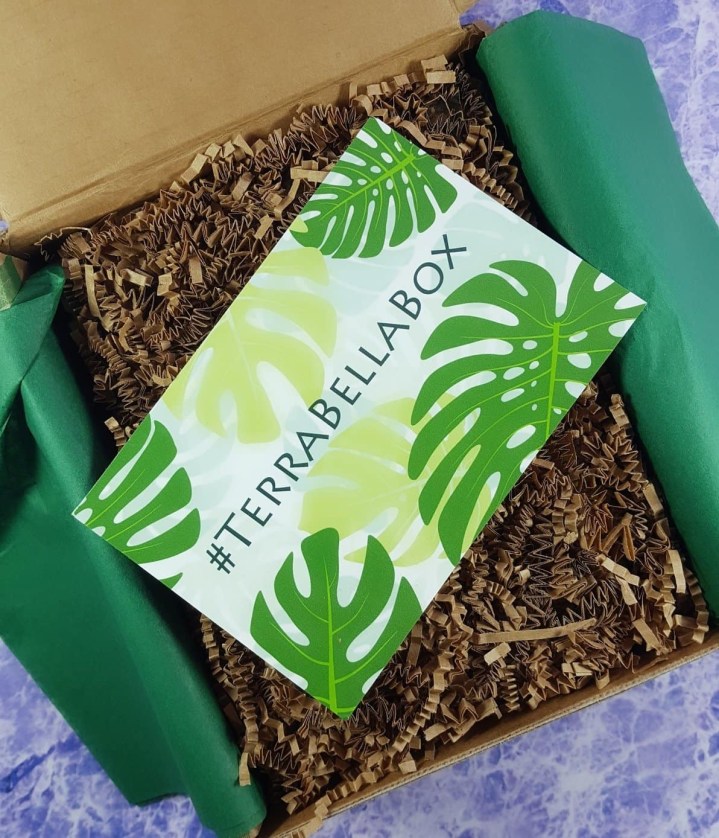 DEAL: Save 10% on your subscription! Use coupon code HELLO10.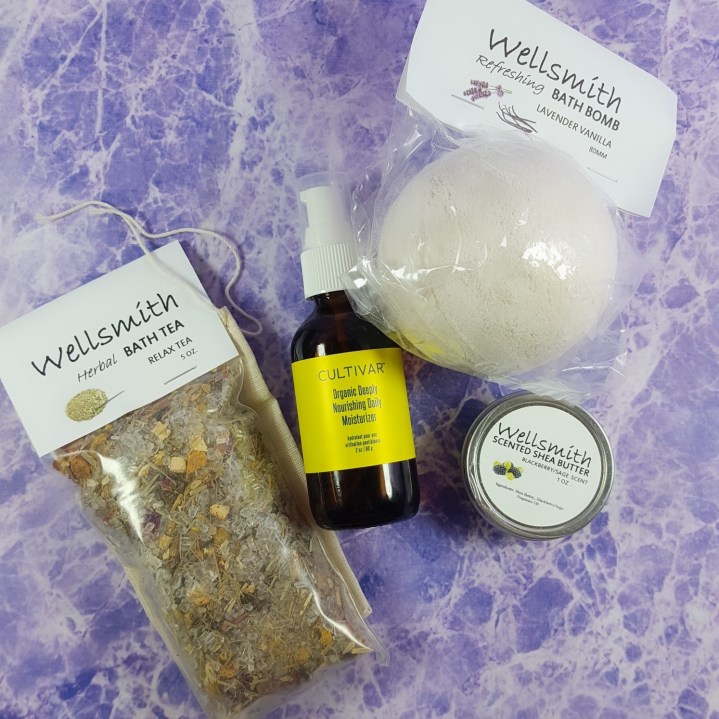 Everything in my March box. The Terra Bella Box is $32.95 a month, auto renewing. The Make Up Edit box (which is at least 3 make up only products) is $29.95. You can switch between Terra Bella or the Make Up Edit each month.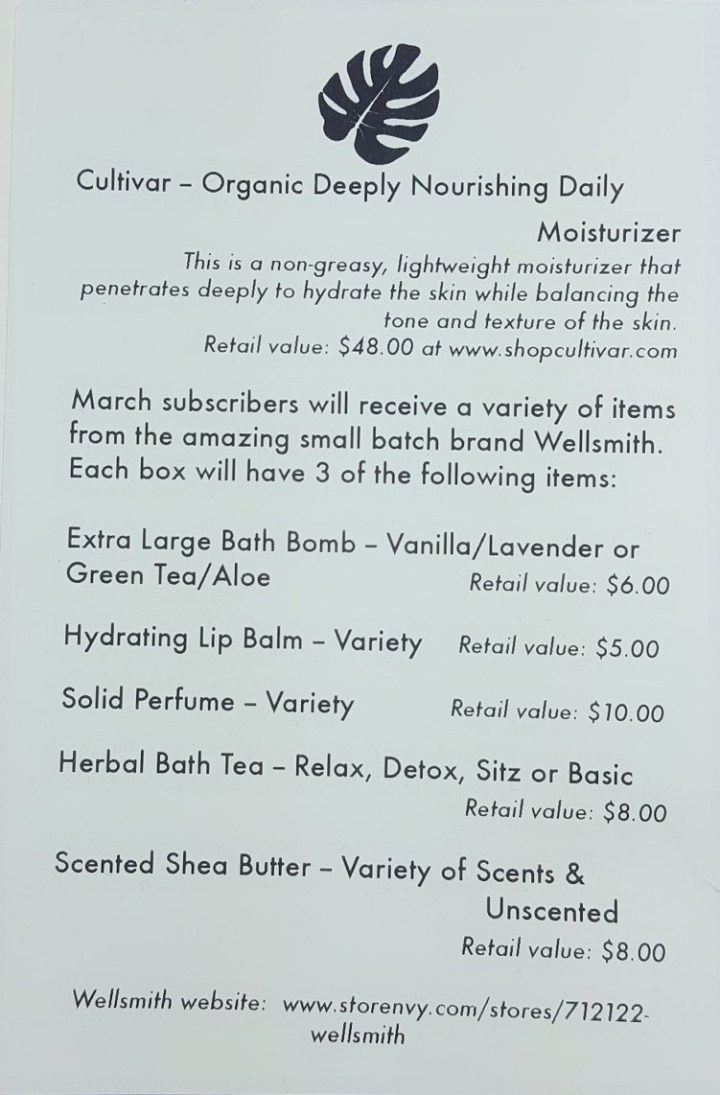 Each box comes with an info sheet that tells what is included in the box and then links to find them online when you want to order more.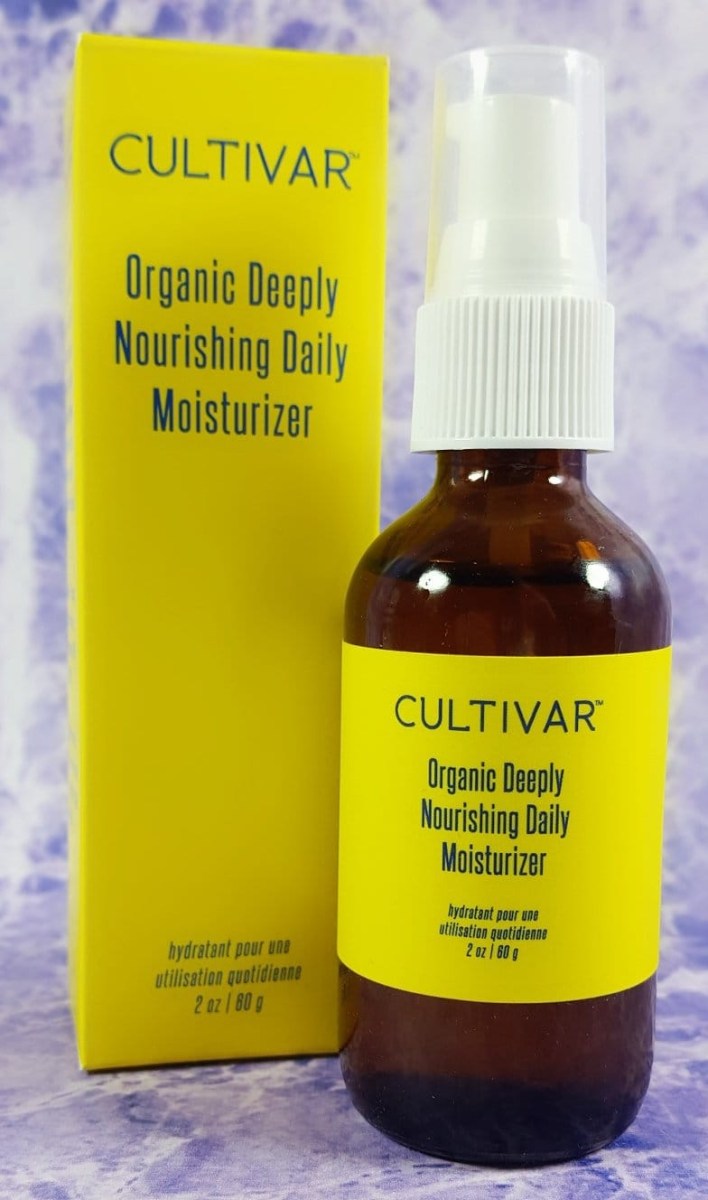 Cultivar -Organic Deeply Nourishing Daily Moisturizer ($48.00) – A great non-greasy, lightweight moisturizer that penetrates deeply to hydrate your skin and balancing the tone and textures. This will be great in the spring months when things are starting to get humid and muggy.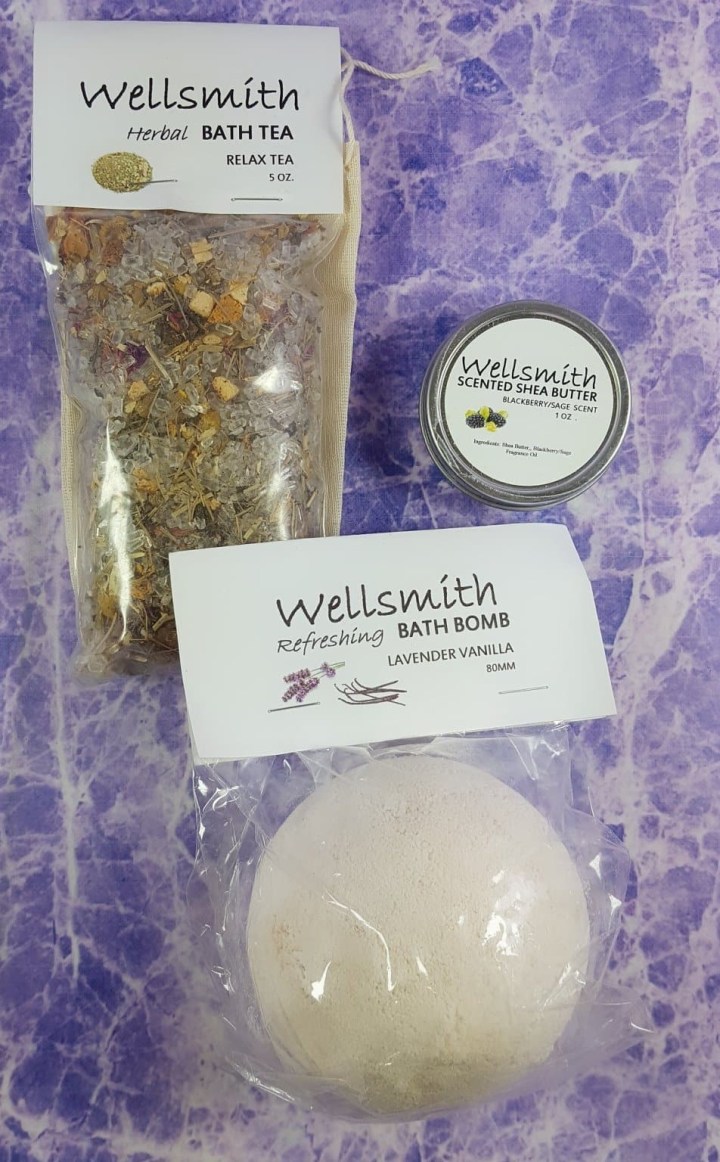 In the boxes this month, we all got a collection of 3 different Wellsmith products. You could have gotten either the Extra Large Bath Bomb, Hydrating Lip balm, Solid perfume, Herbal Bath Tea or Shea Butter. I got the Bath Bomb ($6.00), Herbal Tea ($8.00) and Shea Butter ($8.00). My water heater just broke so we are going on a couple days of cold water and showering at friends so I can't wait to be able to take another bath and using this huge bath bomb and the tea. They will be fantastic after all the stuff we have had to do lately.
Another fun box from  Terra Bella Box this month. I like that they sent different of items from the same company this month. It allows them to support a smaller business without running them out of just one item. I'm very happy with the ones we got and once my water is fixed up I'll be taking hot baths and enjoying all the splendor.
Which product was your favorite in this month's Terra Bella Box?