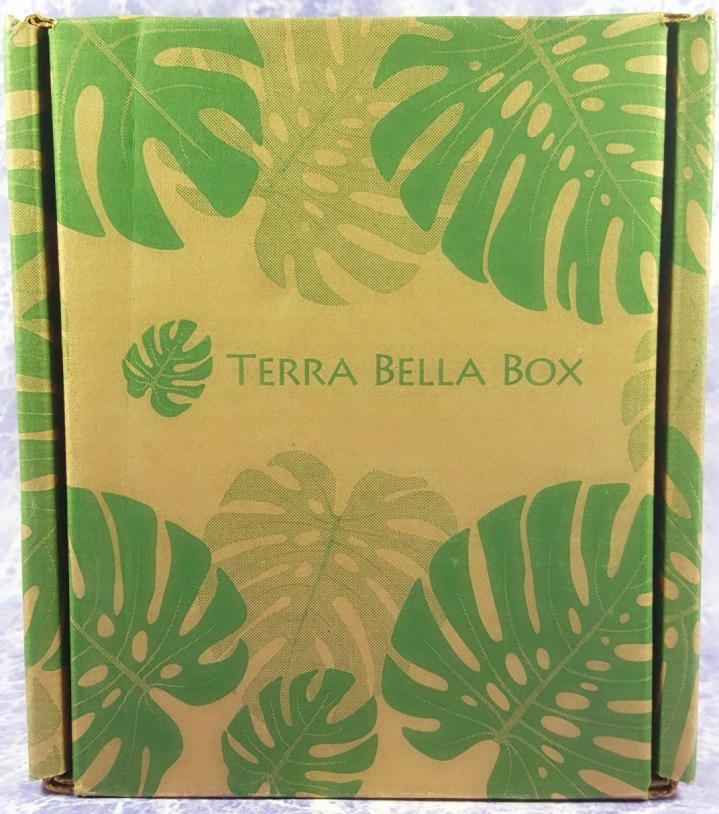 Terra Bella is a monthly subscription box of natural, artisan products for your bath and beauty routine. Each box has 3-4 products and free shipping in the U.S. This box looks earthy and natural from the outside with the leaf print all the way through the brown box and the whole color scheme.
The products are handmade, animal cruelty-free, and made in small batches by small businesses from ethically sourced ingredients. Products can include cleansers, moisturizers, masks, exfoliators, hand and nail products, hair products, bath products and such. Terra Bella was created by Kate Gray. Her goal is to fill your cabinets with every beauty product that you might need. And with that in mind, each month is filled with a wide variation of useful products.
DEAL: Save 10% on your subscription! Use coupon code HELLO10.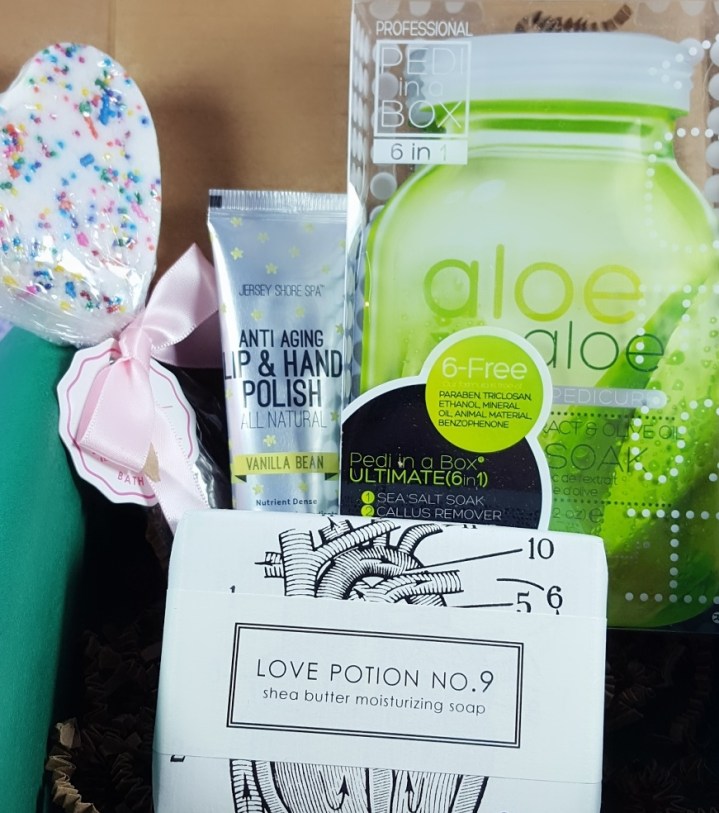 Everything in my February box. The Terra Bella Box is $32.95 a month, auto renewing. The Make Up Edit box (which is at least 3 make up only products) is $29.95. You can switch between Terra Bella or the Make Up Edit each month.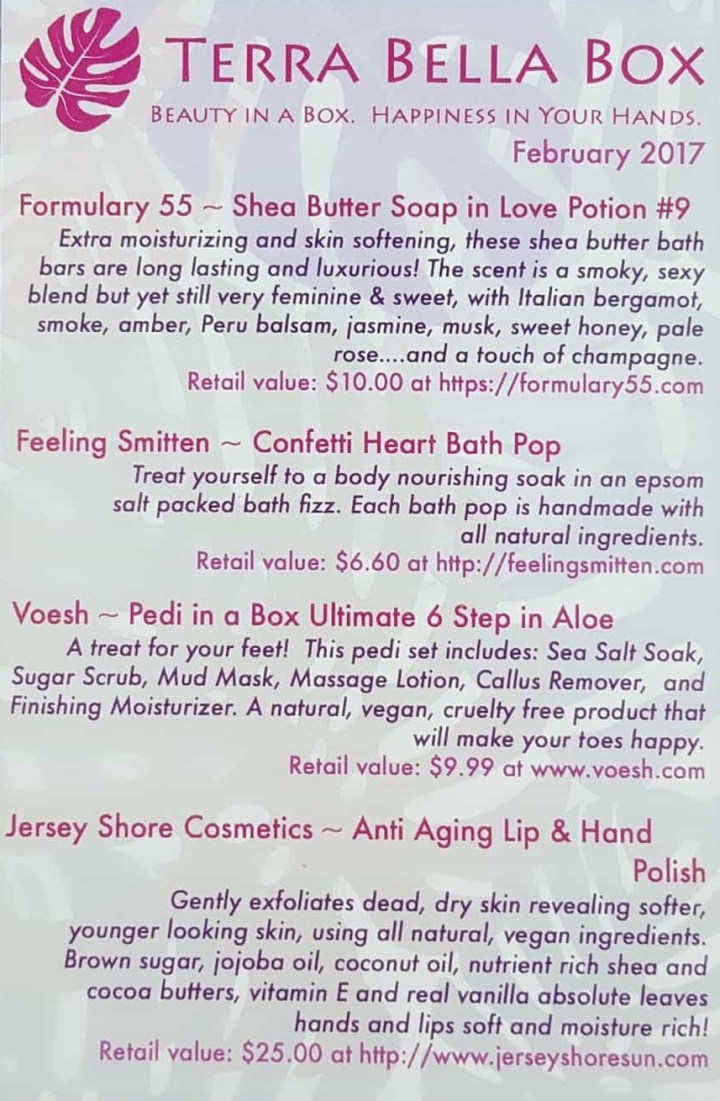 Each box comes with an info sheet that tells what is included in the box and then links to find them online when you want to order more.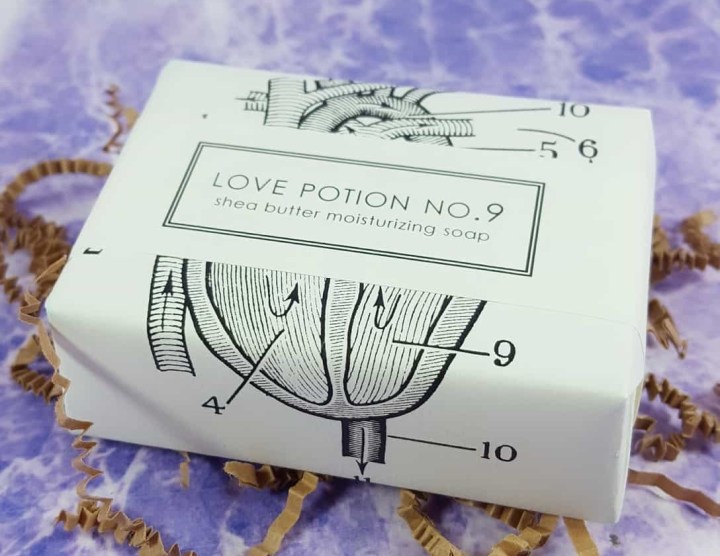 Formulary 55 – Shea Butter Soap in Love Potion #9 ($10.00) – This soap smells delicious and my whole box smelled fantastic when I opened it up due to this. I'm not a bar soap user but I love to keep them in the guest room and this one is going in there. Of course, my boys might end up grabbing it for the tub but I'm hoping it makes it until guests get here,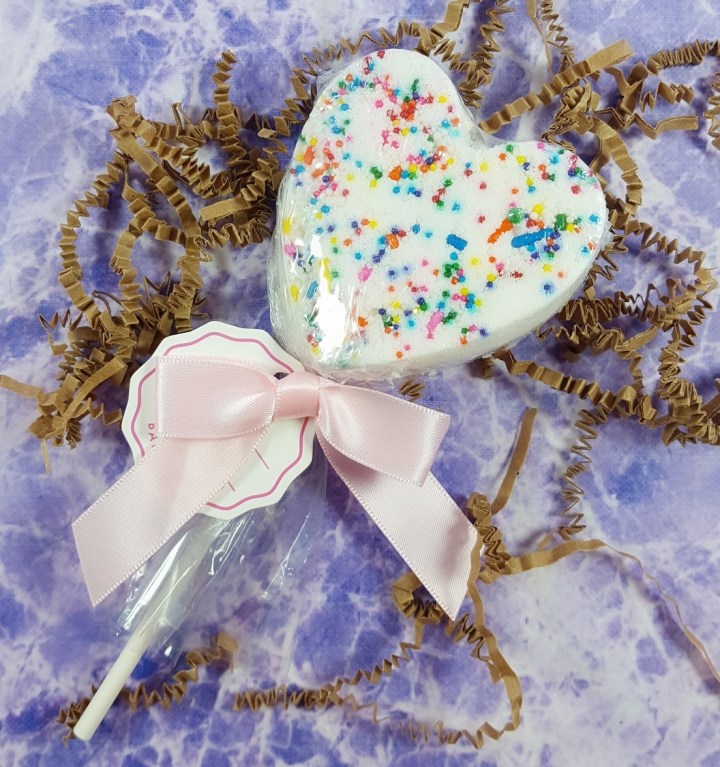 Feeling Smitten Confetti Heart Bath Pop ($6.60) – I had no clue you could get bath bombs in a pop form. My boys are obsessed with bath bombs and I'm always looking for new ones to try out however this one looks so fun I'm thinking of keeping it all to myself. I'm going to lay back and relax and read my book all while soaking in with my bath pop.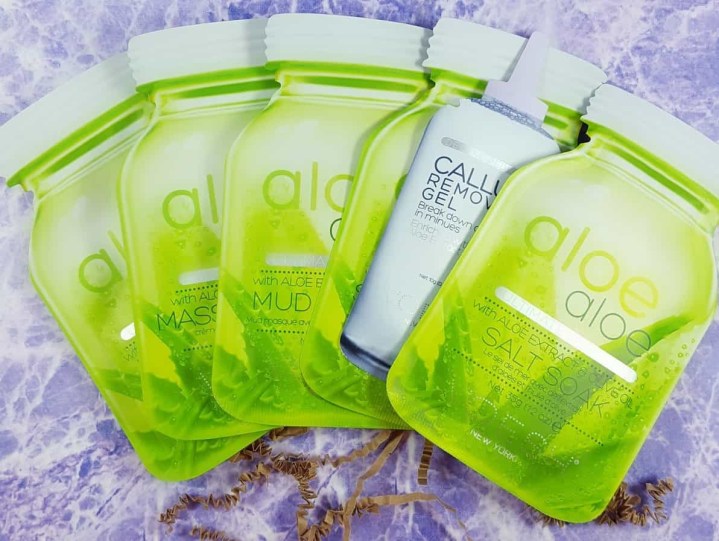 Pedi in a Box Ultimate 6 step in Aloe ($9.99) – This looks so fun. It is going to take awhile to go through all the steps but I can't wait. It is a full deluxe pedi all in one container. The set includes Sea Salt Soak, Sugar Scrub, Mud Mask, Massage Lotion, Callus Remover, Finishing Moisturizer.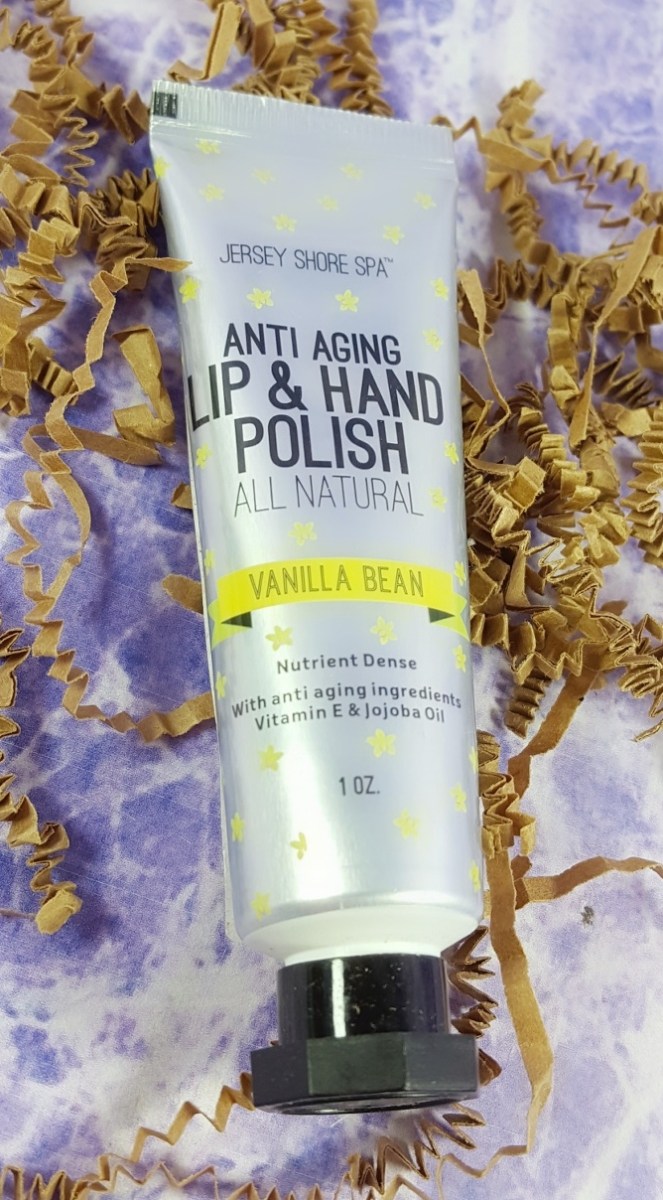 Jersey Shore Cosmetics Anti-Aging Lip and Hand Polish ($25.00) – I have loved all the Jersey Shore Cosmetics products that I have gotten and this one is no exception. It gently exfoliates your skin and I've been using it on my hands and they are so soft now.
I'm really enjoying my  Terra Bella Box again this month. There are lots of pamper products in here and my skin will get polished and freshened up for spring.  We've had the spring weather lately and I've been waiting to break out the flip flops but once I get this pedi done I'll be all ready.  I can't wait for it!
Which product was your favorite in this month's Terra Bella Box?