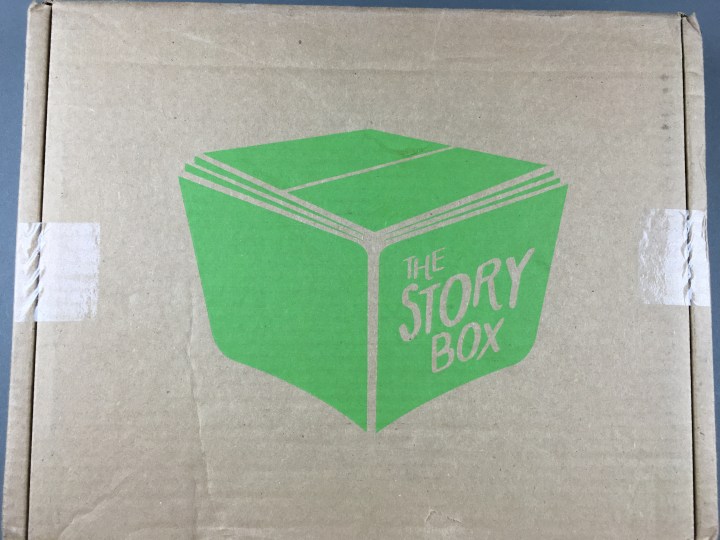 The Story Box is a subscription box that sends two children's books to your home each month. The subscription is curated by a speech language pathologist, and notes are included with each shipment that offer suggestions for extending learning at home. There are three subscriptions available: board books for children younger than 2 1/2 ($14.99); picture books for children 2 1/2 through 6 years of age ($19.99); and a family subscription for families with one child in each age group that includes one board book and one picture book ($17.99). Since I have a toddler and a preschooler at home, I signed up for the $17.99 family subscription. Shipping is free, and there are no discounts for longer-term memberships.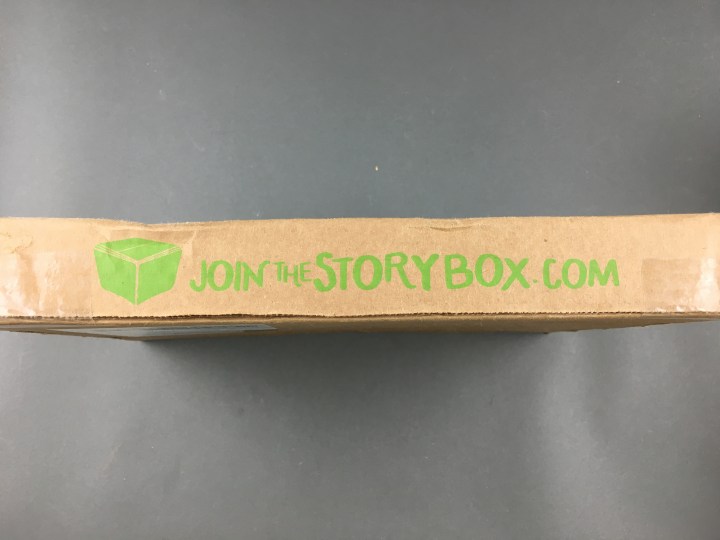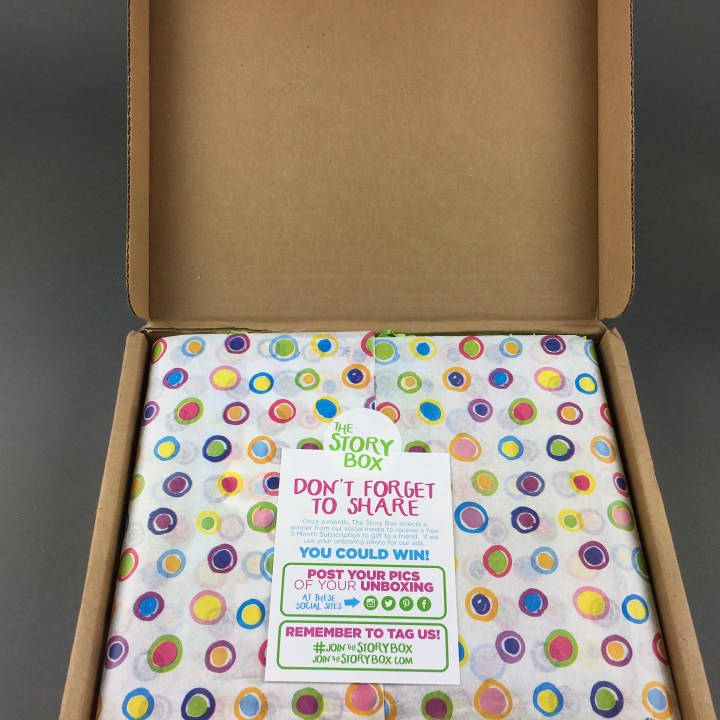 The curator of Story Box donates a portion of the proceeds of each box to purchase books and other educational materials for children with disabilities and as well as children from low-income households.
Each shipment arrives well-packaged with squiggles and tissue paper. My kids couldn't wait to dig in!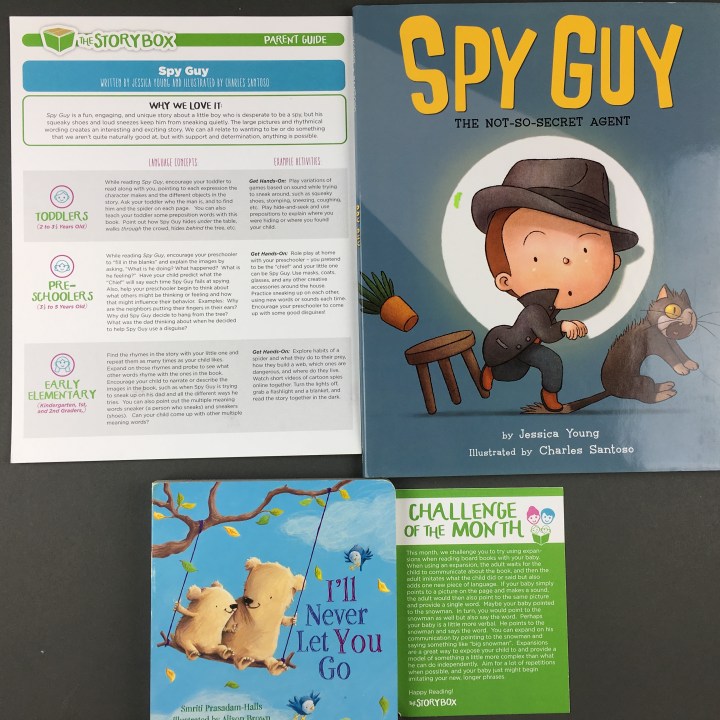 This month's family box included "I'll Never Let You Go" by Smriti Prasadam-Halls and "Spy Guy: The Not-So-Secret Agent" by Jessica Young.
As a kids' book subscription, The Story Box sets itself apart by offering parents guidance in how to develop language skills in their children. I really like their suggestion to expand upon the things in books that most interest your child.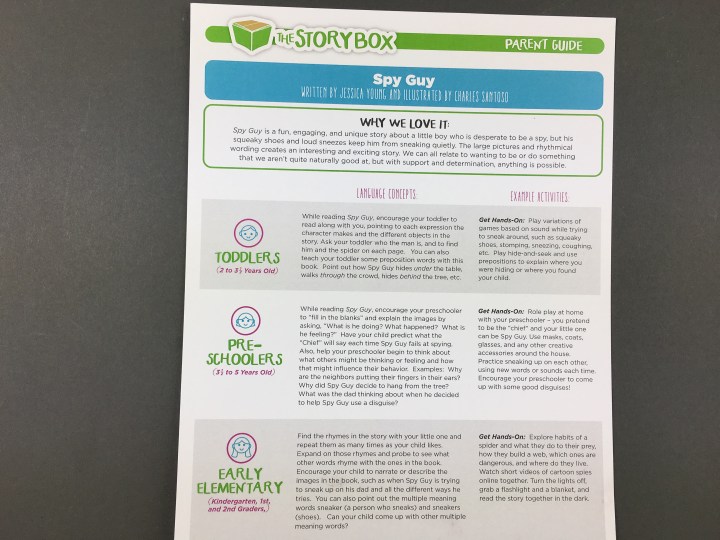 As if their overarching suggestions weren't enough, The Story Box goes on to include ideas for activities to pursue with your children using one of the two enclosed books each month. This month's activities utilized "Spy Guy: A Not-So-Secret Agent."
I was excited to receive a second copy of "I'll Never Let You Go" by Smriti Prasadam-Halls ($5.64). We received our first copy in the March 2016 Lil' Bear Book Club's box and have loved reading it ever since. This sweet, loving book reinforces the bonds between parent and child. My children love the animal family illustrations, and I love how comforted, settled and happy the book leaves them right before bed. We plan to pass our new copy along to my sister-in-law, who's always looking for new books to read with her little ones.
Everyone in my family loved "Spy Guy: A Not-So-Secret Agent" by Jessica Young ($14.75). Since receiving it, my kids have asked us to read it at least five times a day! The text is great, the rhyme scheme is a lot of fun, and my kids can't get enough of the onomatopoeia. As a family, we've very much enjoyed The Story Box's suggestions for activities to complete while reading the book. We've talked about how one word can have multiple definitions (this was actually great reinforcement for my son who about a month ago started asking us about periods in sentences and class periods), and we've asked my daughter to help narrate the book with the help of the pictures. She is more than happy to oblige.
We loved The Story Box this month! The two books were fantastic, and the included ideas for supporting literacy were helpful and fun. We can't wait to see what they send out next month!