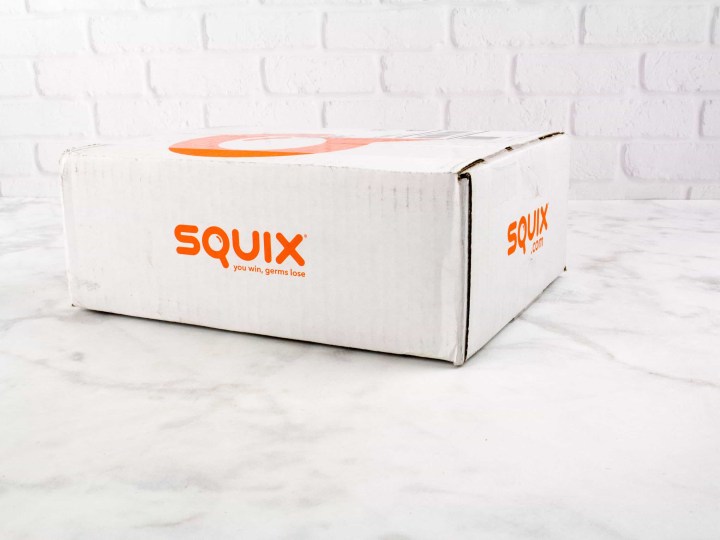 Squix QBox is a monthly subscription box designed to offer only the best in cleaning! While Squix has always offered innovative and germ-fighting brands they are increasing their selection of all natural cleaning brands like Mrs. Meyers, Mrs. Jones, Fresh Wave, The Good Home Company and more! This subscription has 3 FULL-SIZE products in every box plus a $10+ value gift in every box!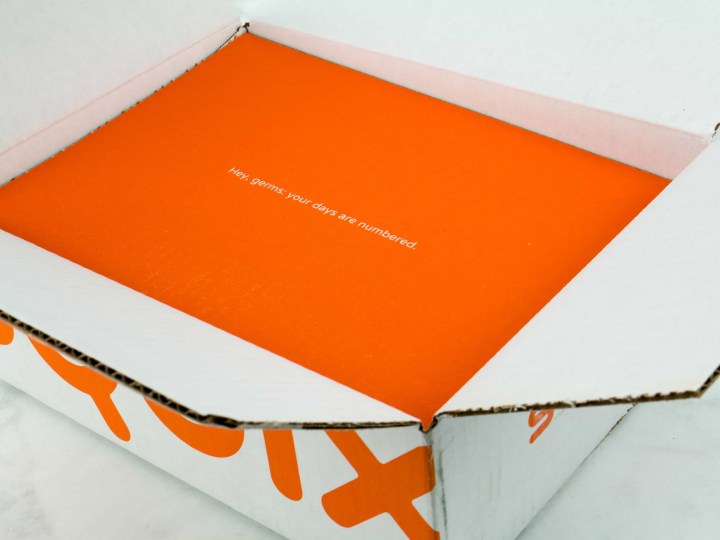 This review is for the new Squix Free Trial offer!
DEAL: You can get a free trial too – just use this link and pay $2.95 shipping with code HELLOFREEYAY!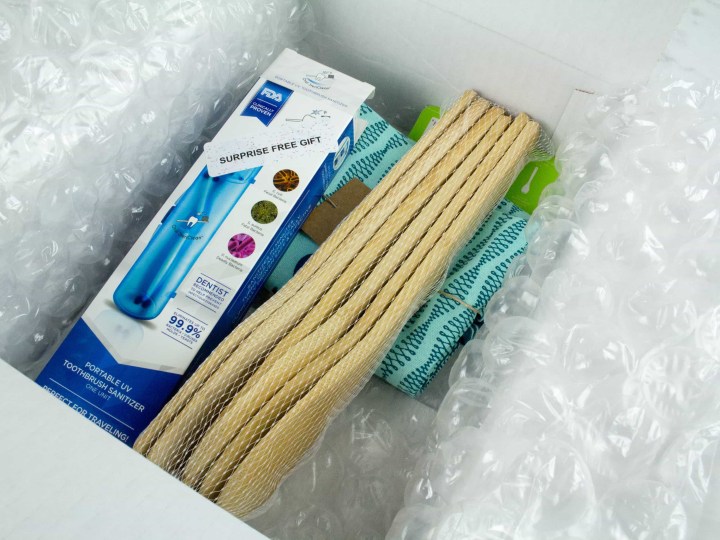 The sign-up process will ask you to take a super-short quiz to help match you with products best suited to your needs. Create an account, then review the items you will receive in your first box. You can also choose to receive your QBox monthly or every other month.
Approximately 7 days after receiving your QBox trial your first month full-size QBox will ship! There are different featured items that will ship with the trials – this review shows the most recent featured items. The same is true of the regular box – there's usually a featured item (not swappable) and other items you can swap out!
Here's everything in the trial!
Core Bamboo Utensil 6Pc Set ($14.00): This 6-piece set of cooking utensils includes a variety of full-size bamboo spoons and bamboo spatulas that are food safe, eco-friendly and gentle on nonstick cooking surfaces!

Stir Things Up Kitchen Towel (2-pack) ($20.00): Whether it's cleaning up the inevitable spills or washing the multitude of dishes from the big meal, these tea towels are sure to spruce up your kitchen in more ways than one. 1 tea towel features a monogramed "Stir Things Up" script!

Free Surprise Gift: A free surprise gift will be included in each Intro QBox. Gifts range in value up to $20!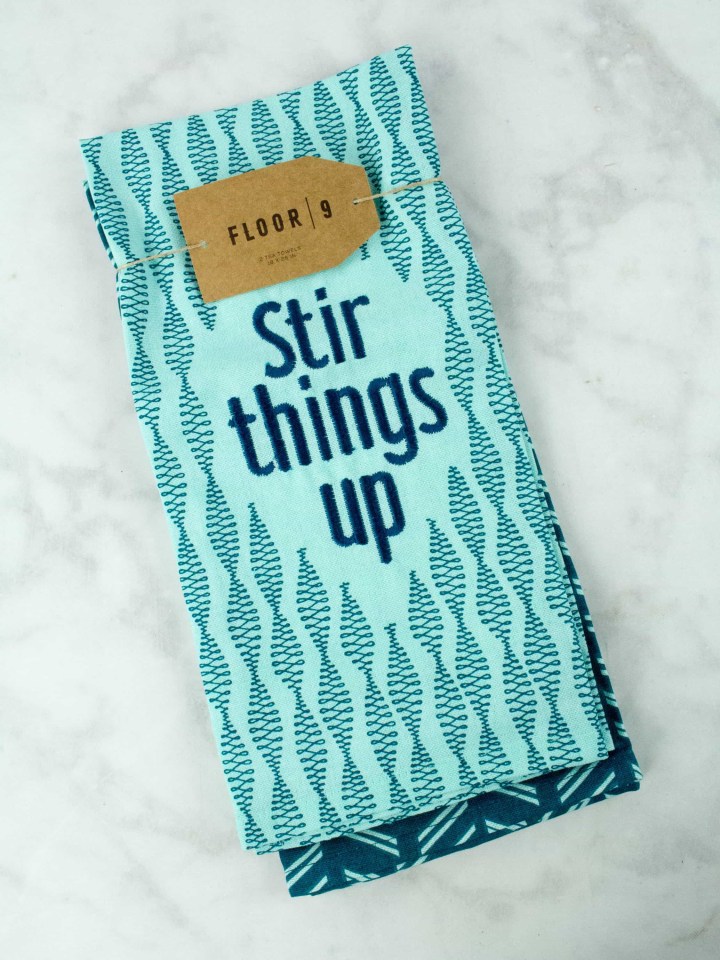 "Stir Things Up" Set of Two Tea Towels ($15)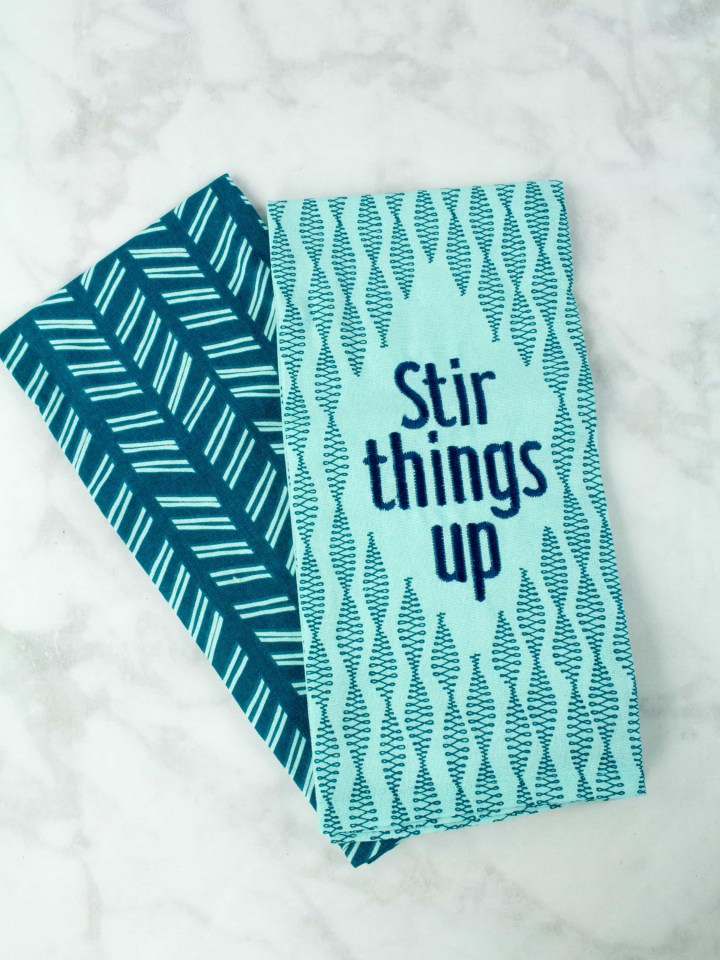 These tea towels are 20″x30″, 100% cotton, and one comes with a cute embroidered saying!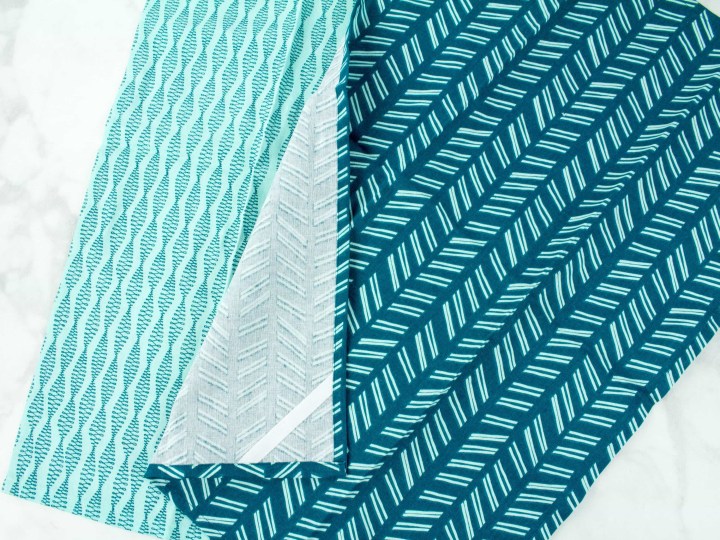 I love the sweet retro designs and they have hook loops sewn in on the back too.
Core Bamboo Utensil 6-pc Set ($14) These are absolutely amazing – I've received them before and they are fantastic.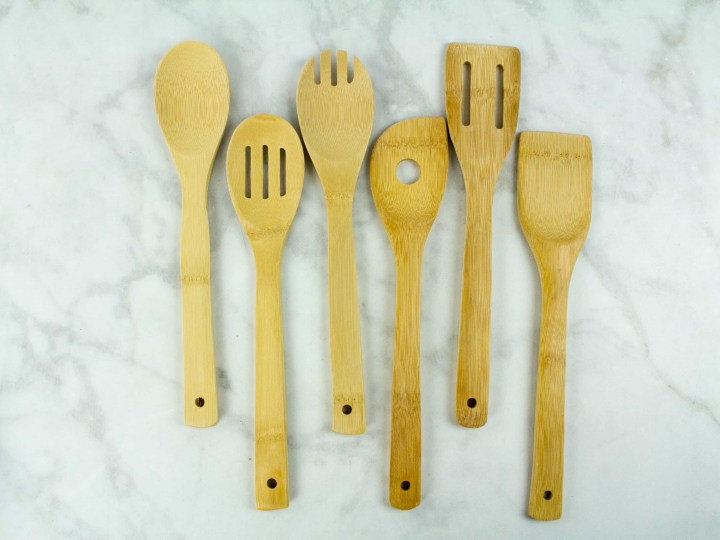 These beauties are nice and hard and don't get weird or hold germs. It's the same idea as using a bamboo chopping block, plus bamboo is sustainable. Here are the items in this set:
Slotted Stir-Fry Spatula
Large Spoon
Slotted Spoon
Spork
Spatula
Turner
Since we've had this exact set for a few months, we can also tell you that they are amazingly stain resistant – much more than we expected.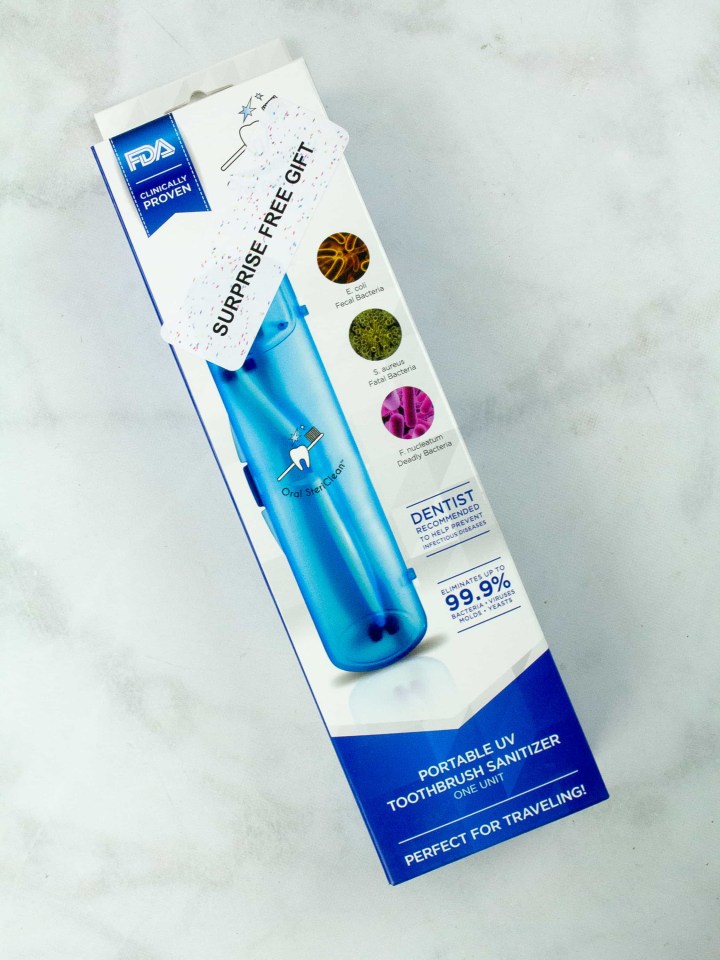 FREE GIFT! All boxes will receive an extra item – items will vary.
3B Global Portable UV Toothbrush Sanitizer ($19.95)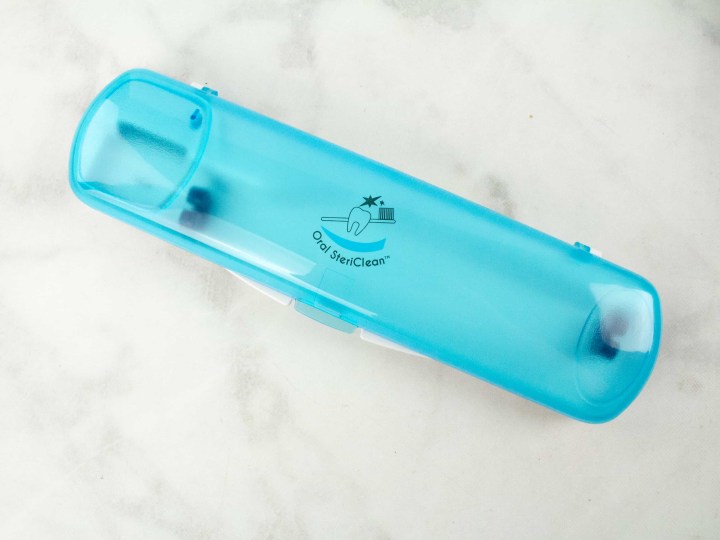 After getting strep for the second time this year I can tell you that you really want a clean toothbrush! Although I've been replacing mine when recommended by my doctor, I'm also going to start sanitizing it daily now that I have this neat little item.
You just place the toothbrush inside and press the button and voila. Great for travel, too.
This is a great trial for the Squix cleaning box – everything is handy and I love the style of the kitchen towels. If you want to check out the items that might be in the subscription, see all the QBox items here!

You can get a free trial too – just use this link and pay $2.95 shipping with code HELLOFREEYAY!