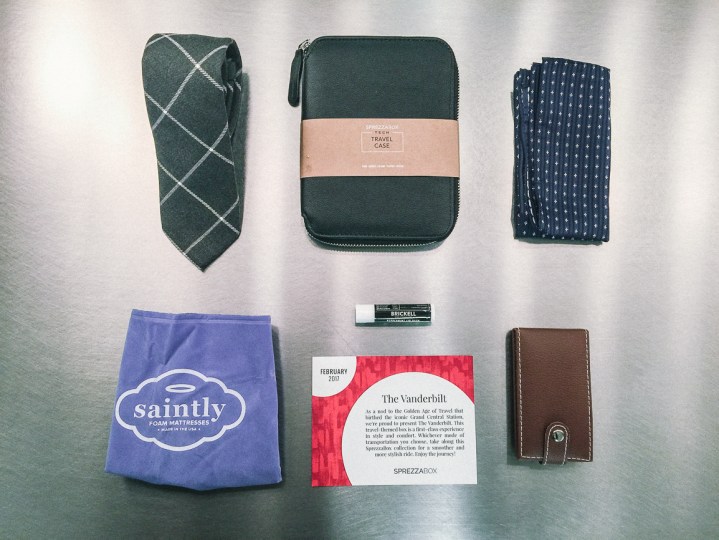 SprezzaBox is a men's accessories subscription. Every month, you'll receive several high-quality accessories and a grooming item, all for $28 per month. Items are chosen on the basis of the season and current trends – it's a curated mix of accessories that ensure you will always look dapper. Selections balance wearables and grooming or accessories, and the clothing items tend to complement each other and are wearable within a single, sharply-coordinated ensemble.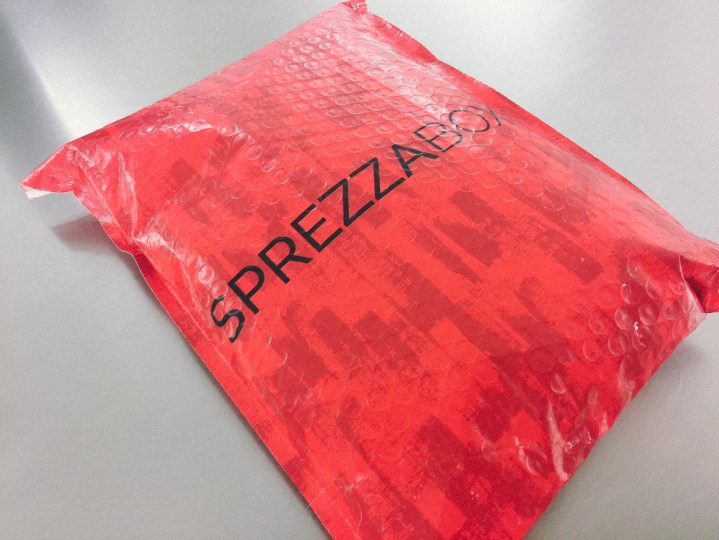 DEAL: Take 10% off the first box of monthly/prepaid subscriptions and store orders. Use coupon code HELLO.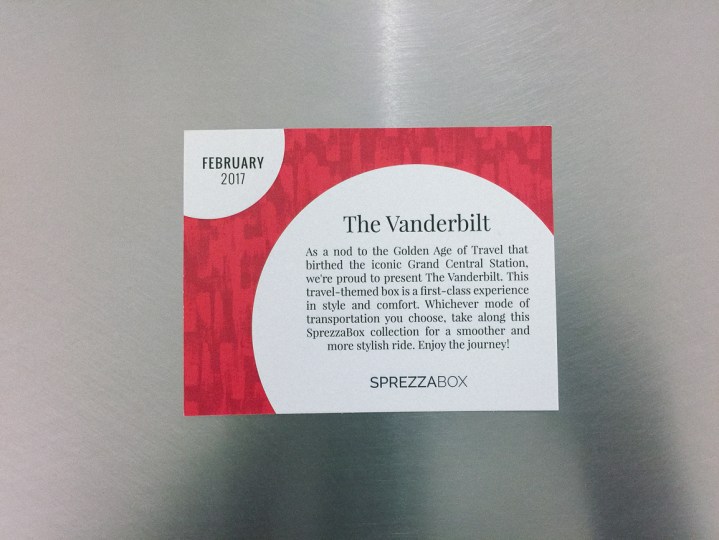 This month's box was themed "The Vanderbilt" and valued at approximately $130.
Ok, let's dig in!
SPREZZA Travel Case – $45 – This is so fitting! As soon as I took it out of the bag, I was in love. I tend to travel often and the hassle of having to empty my pockets, take out my phone, but hold on to my passport and ticket, is just too much. I feel like this makes having everything in one place so convenient.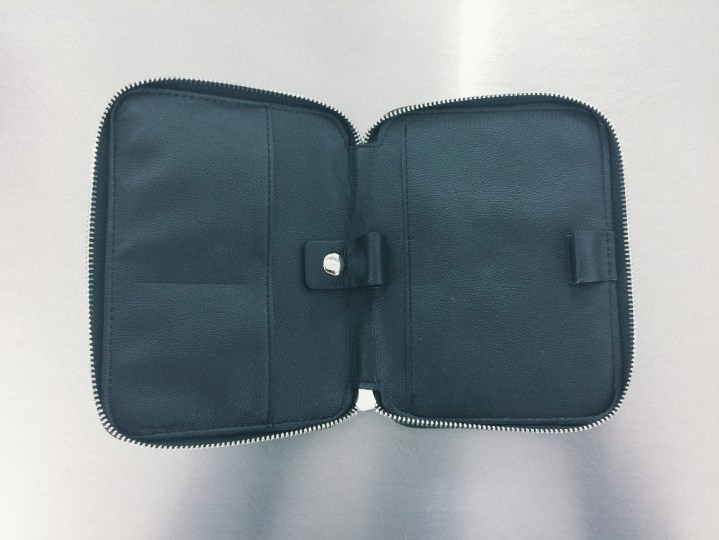 The leather case gives the case an elevated look, which can make you look stylish even if it's a weekend getaway. It has compartments for your phone, power cord, headphones and travel documents; problem solved!
Travel Grooming Kit – $8 –  Another thing that is a convenience while traveling is this grooming kit. It's more so to keep your nails clean and groomed.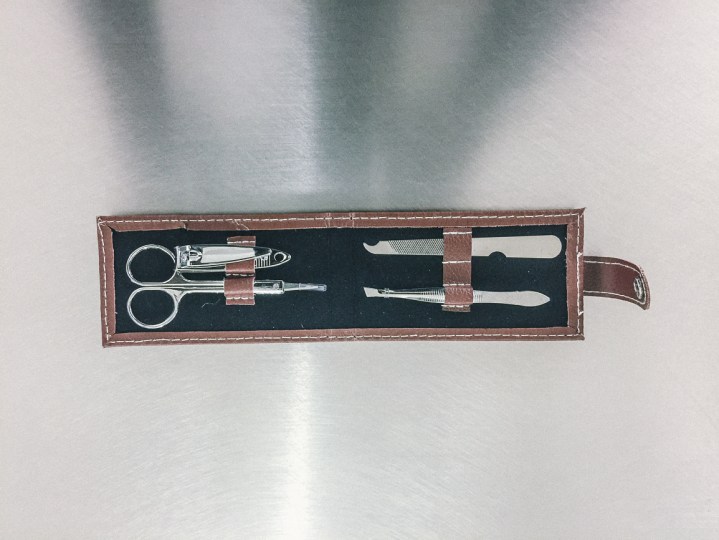 It comes with a scissor, tweezer, nail file, and clippers.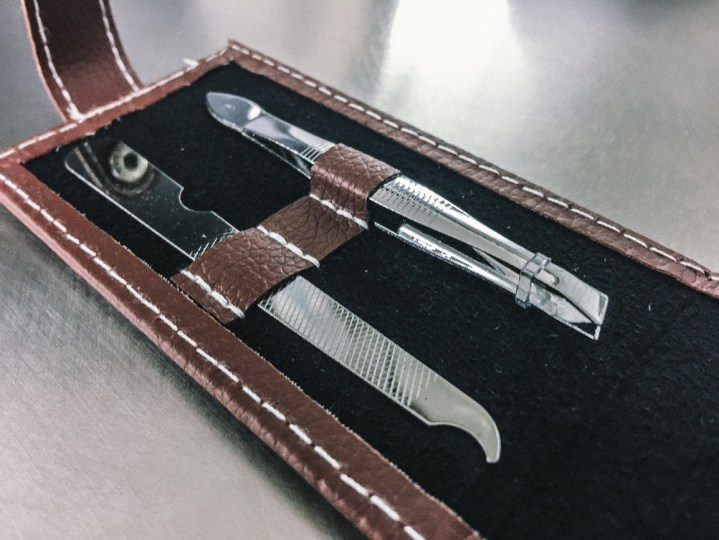 The case is made of faux leather with white stitching. Up close it's a bit "sketchy" but who's looking? LOL. The tools are good quality, might be a bit cumbersome if you're one like me with big hands.
If you're traveling with this via plane, you probably need to put this in your suitcase and not carry on. I'm pretty sure TSA wouldn't allow you to get on the plane with this. Nevertheless, I do like that I have a complete set to make sure I'm always handshake-ready.
Cotton Brew Necktie – $49 – This is a great winter tie. Pair this with a crisp white shirt and a navy suit and you're sure to look dapper.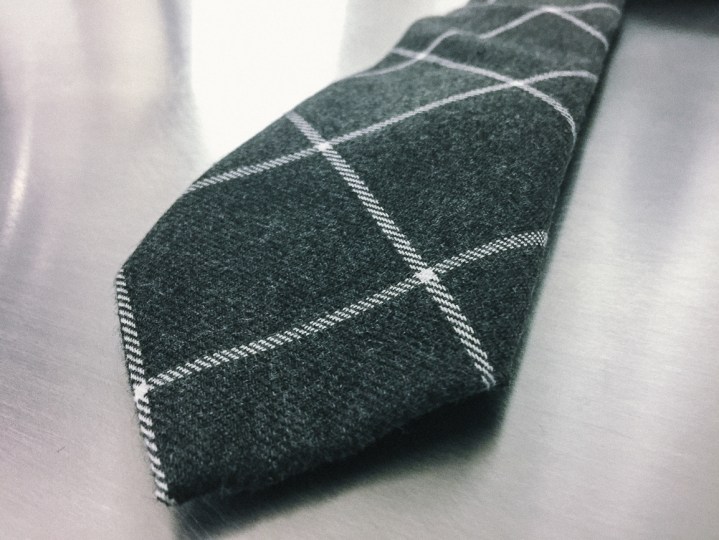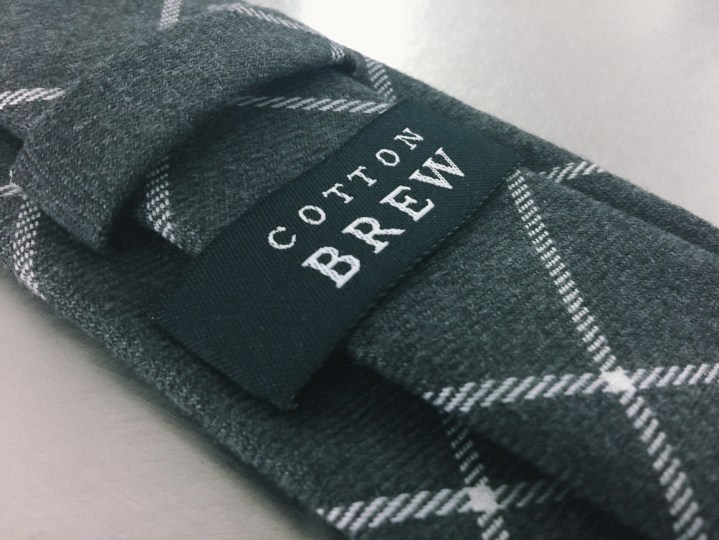 It's really soft but yet has a good weight and quality.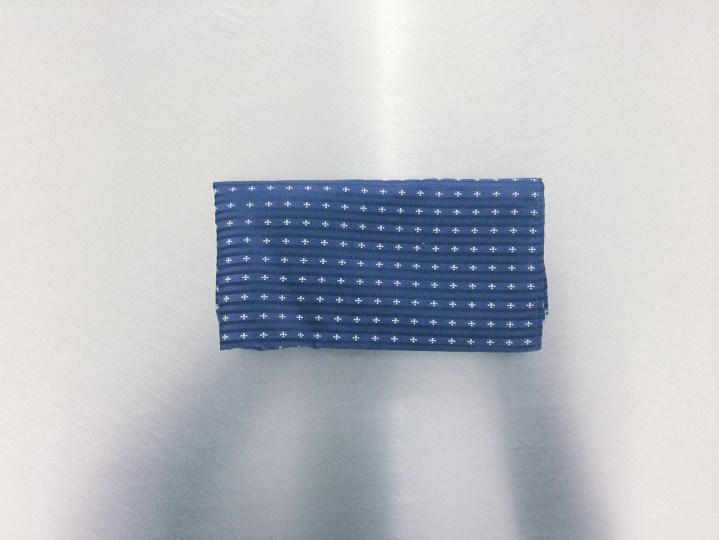 Brooklyn Wolf Pocket Square – $15 –  Pocket squares are always great additions to any look. I like the white design pattern against the navy blue.
Sleep Saintly Travel Pillo – $5 –  I can't wait to lay my head in this. You have to manually blow this up, but it's great for those always traveling or on the go. It can fold into your bag or even your back pocket.
Brickell Men's Lip Balm – $7.50 – Who doesn't need lip balm?! It's all natural and organic. It also smells great and has SPF15 in it.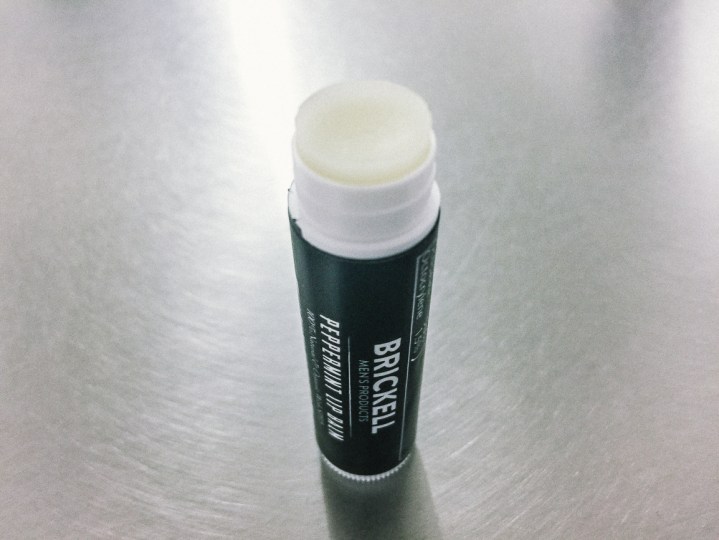 FINAL VERDICT: These items are definitely coming with me on my next trip in March. Out of everything, I think my favorite is the travel case.