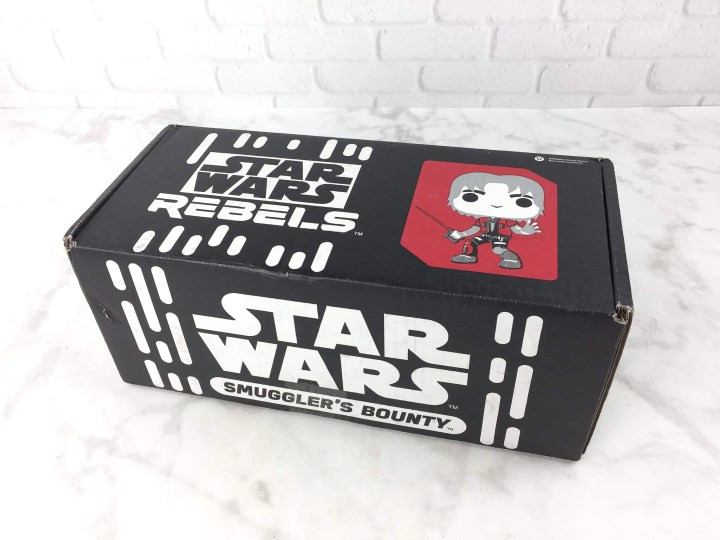 Smuggler's Bounty is a bi-monthly Star Wars subscription box from Funko and the only official Star Wars subscription box (in the galaxy). Everything inside is 100% exclusive to the box and designed in collaboration with Funko!  Funko also produces the Marvel Collector Corps Box and the DC Comics box Legion of Collectors! And coming soon, the Happiest Subscription Box on Earth, Disney Treasures!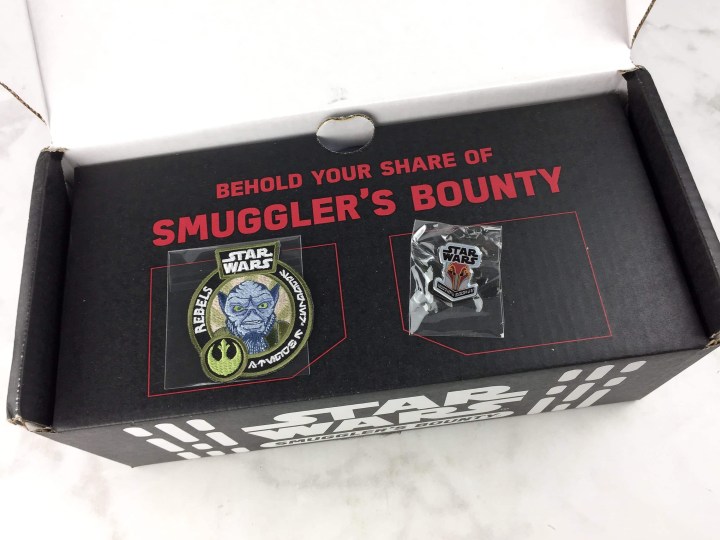 Behold! Your share of Smuggler's Bounty! The theme for March 2017 was Rebels! This month's patch and pin welcome you upon opening.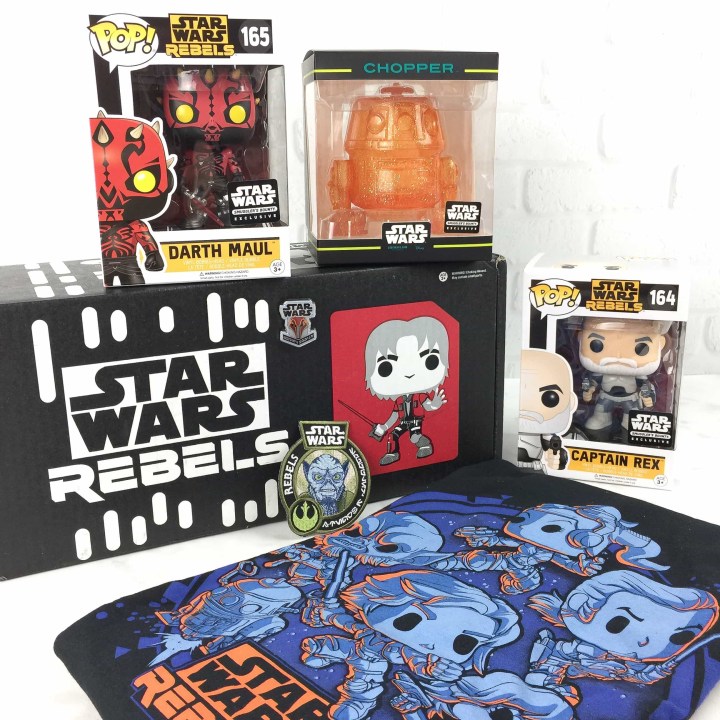 Everything inside the Smuggler's Bounty Star Wars box for March!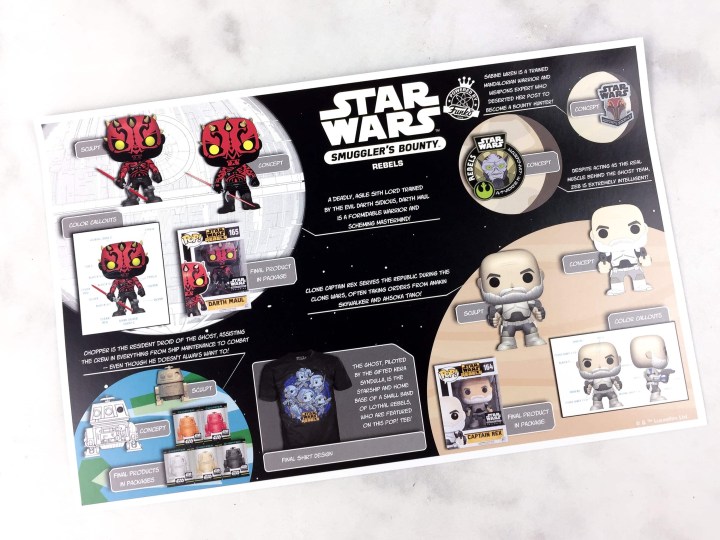 The information card. I love this "boxing" experience card where they detail the creation process behind the items.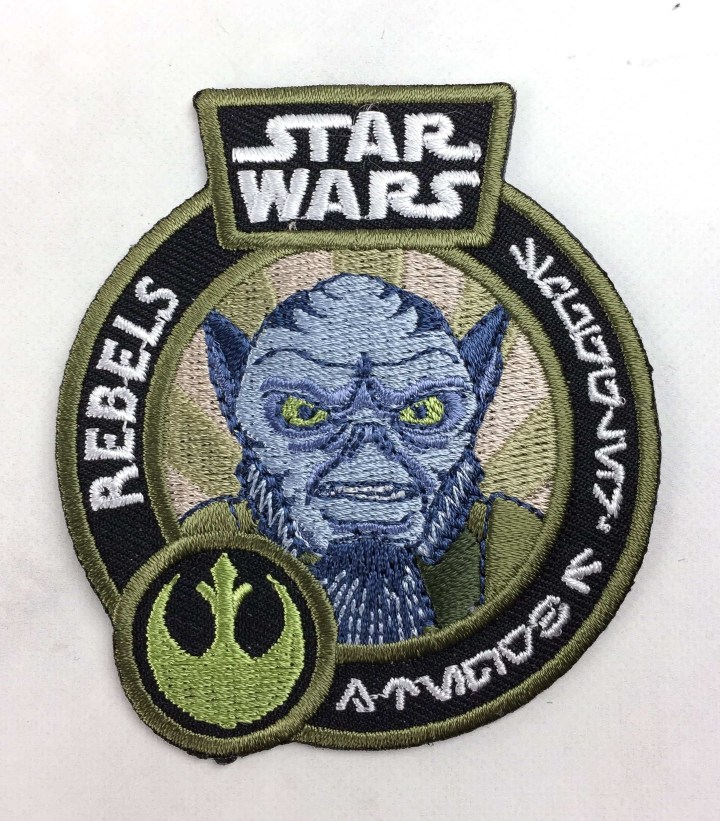 Zeb Patch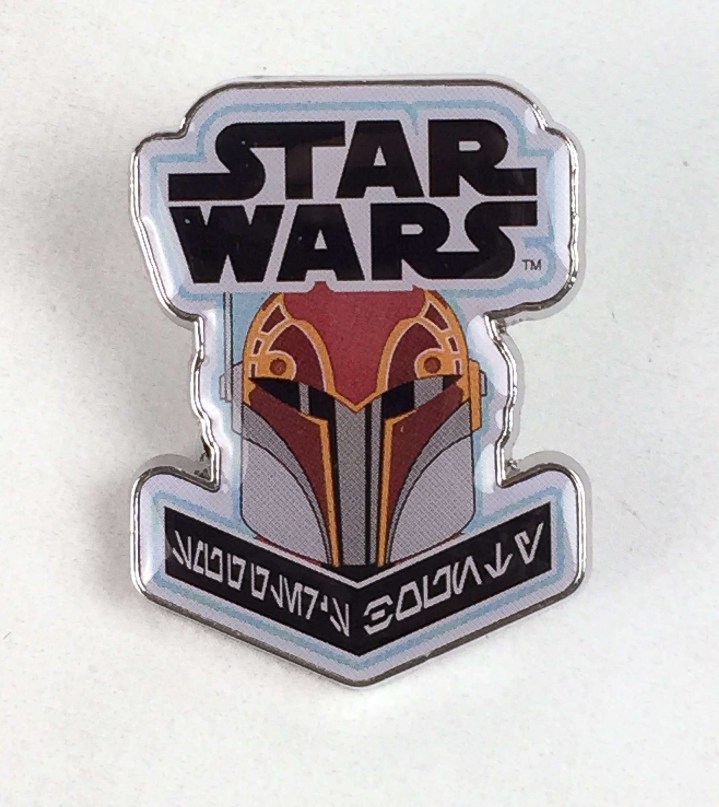 Sabine in Mandalorian Armor Pin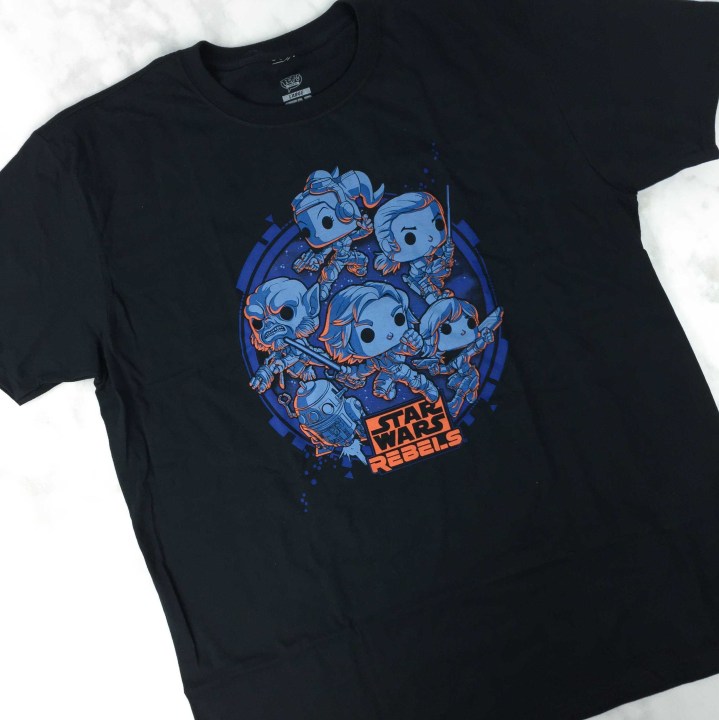 Rebels Pop! Shirt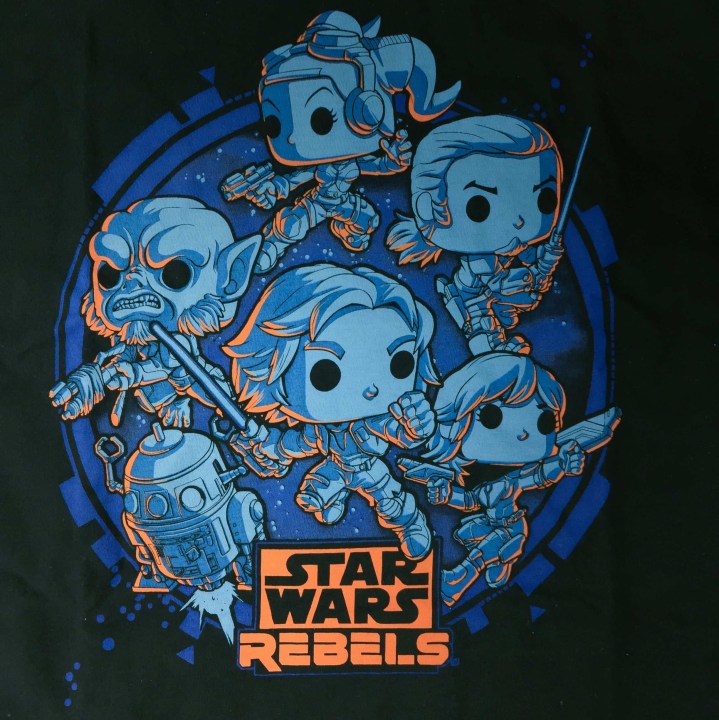 A small band of Lothal Rebels from the animated series! Loving this female-heavy crew (yay!):  Kanan Jarrus, Hera Syndulla, Ezra Bridger, Chopper, Zeb Orrelios, and Sabine Wren!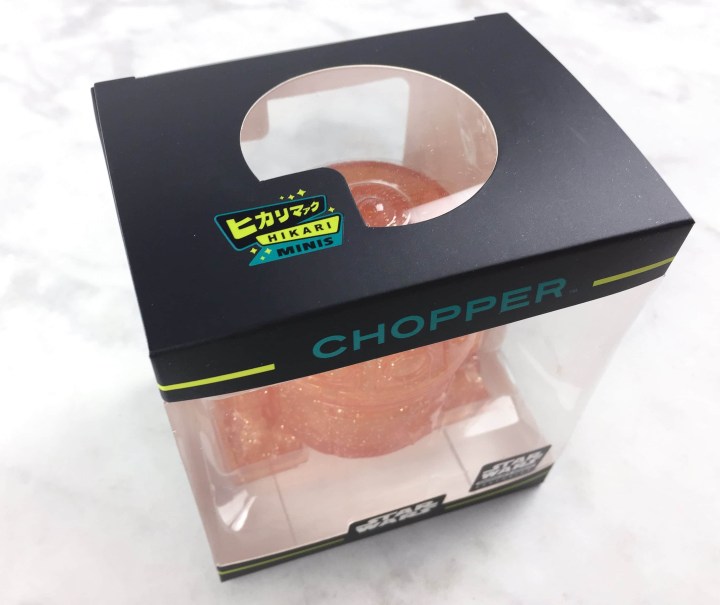 Chopper Mini Hikari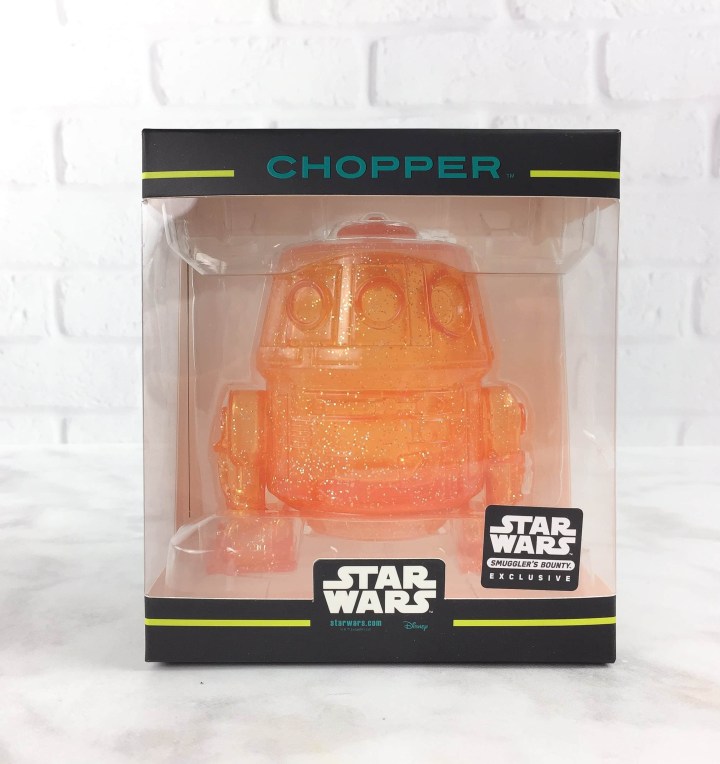 This IS the droid I'm looking for! Subscribers received it in a variety of colors: orange, red, white, gold, and black. I was hoping for the gold or black, so I'm a bit bummed, but my son will happily put this in his giant Star Wars Funko collection!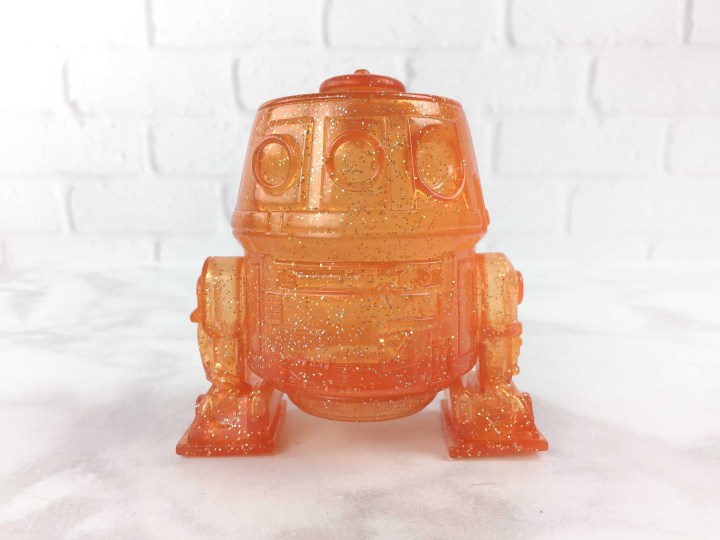 Chopper looks great as a Mini Hikari. Everything looks great as a Mini Hikari. I love the glitter.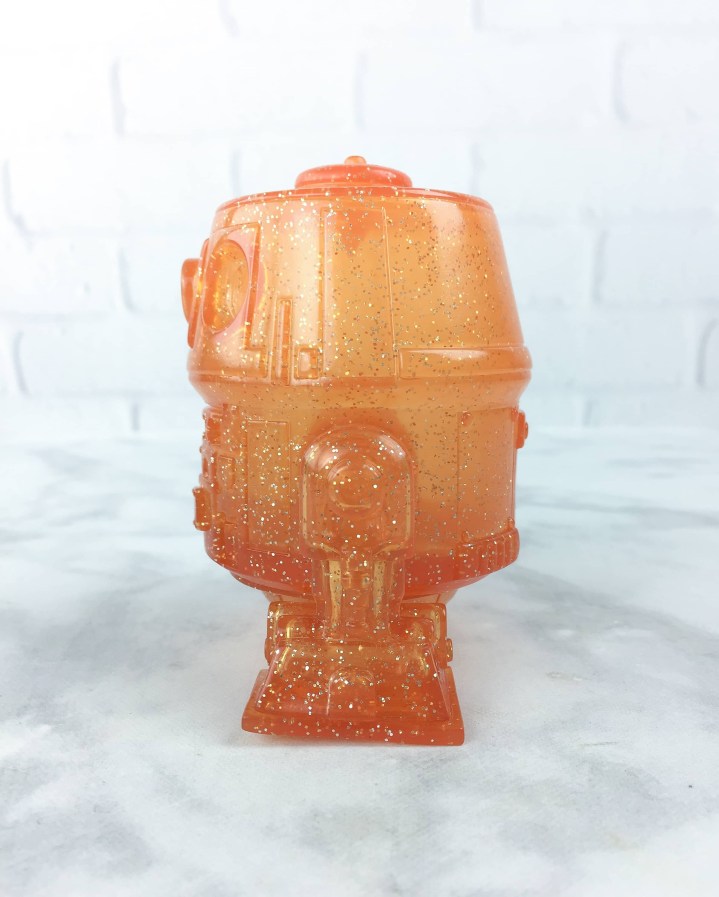 His feet aren't quite perfect, but he stands, so not enough for me to complain about (I have complained and received replacements for figures that have not stood up!).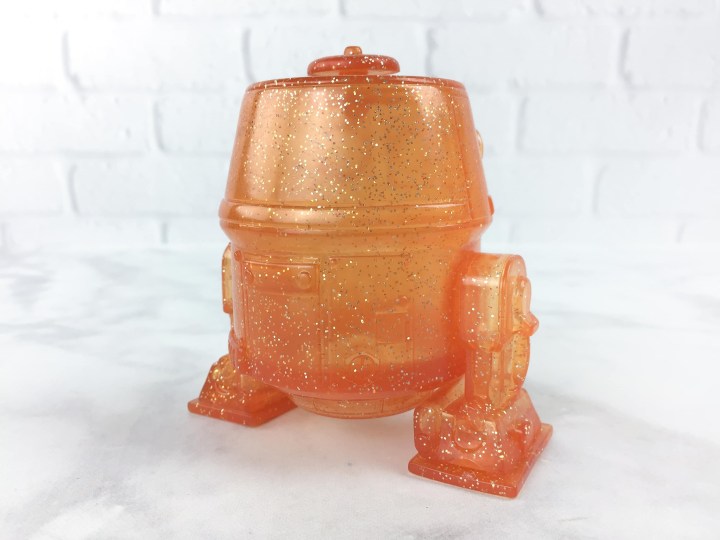 Glitterific Chopper! Now to the POPs!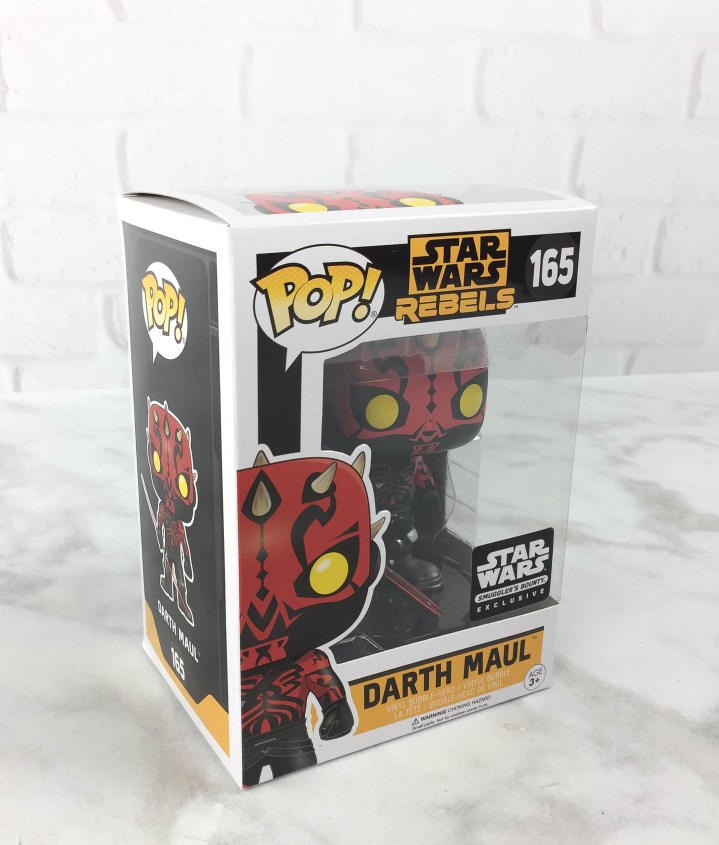 Funko Star Wars Rebels Darth Maul Pop! Vinyl!
Darth Maul is simultaneously terrifying & cute in POP form!
Such great detail on his markings, and his little horns too.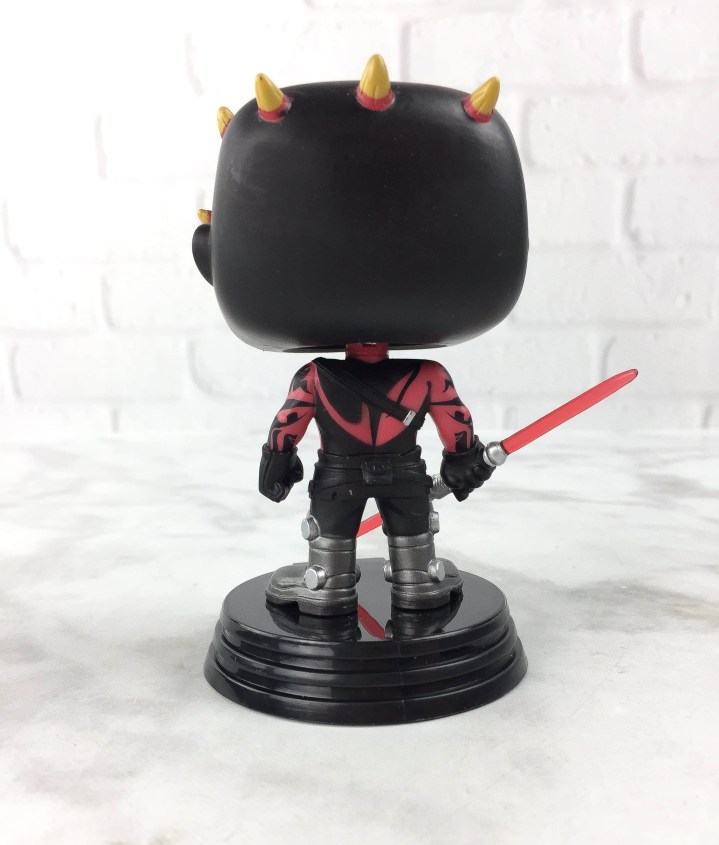 Excellent & highly detailed from all sides.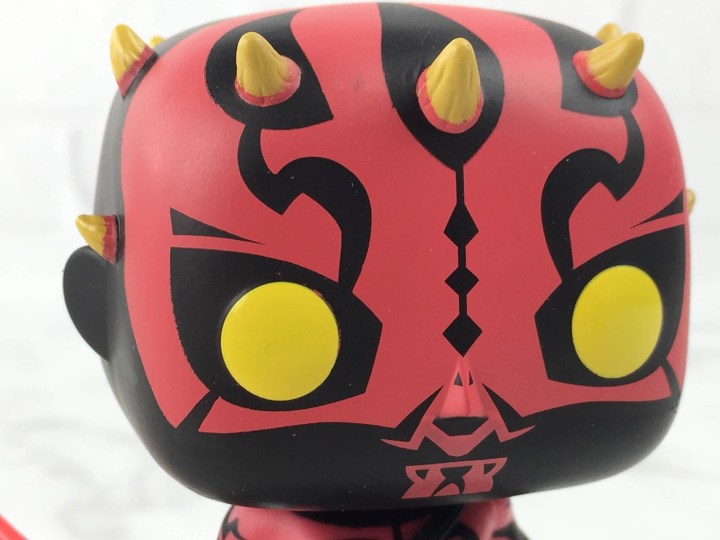 I was impressed with the paint on this one!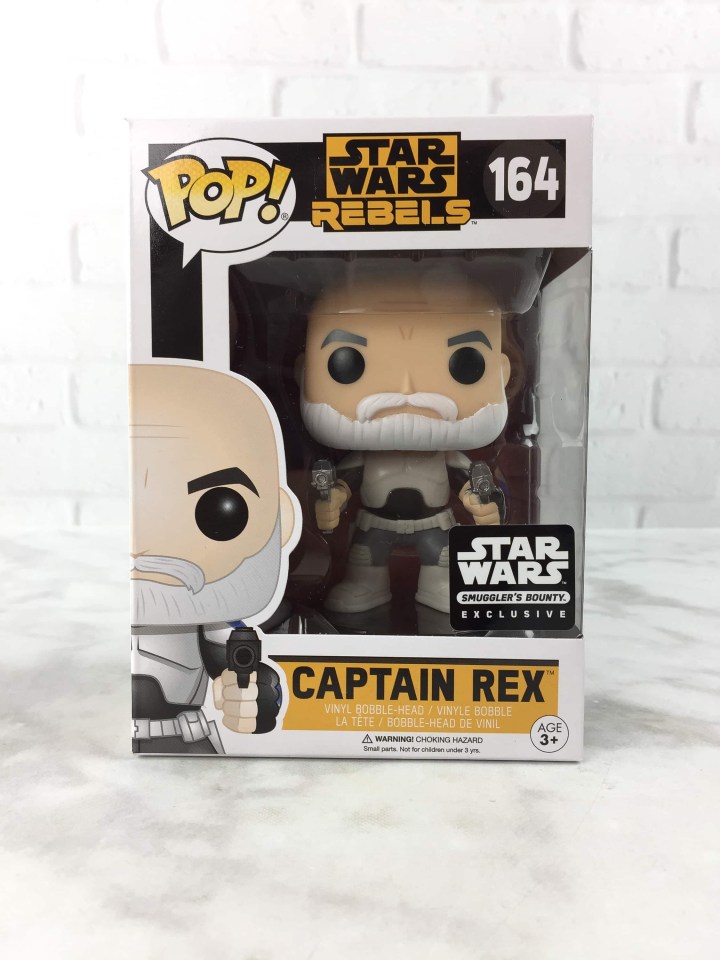 Funko Star Wars Rebels Captain Rex Pop! Vinyl!
Rex can't ever be found without his DC-17 blaster pistols!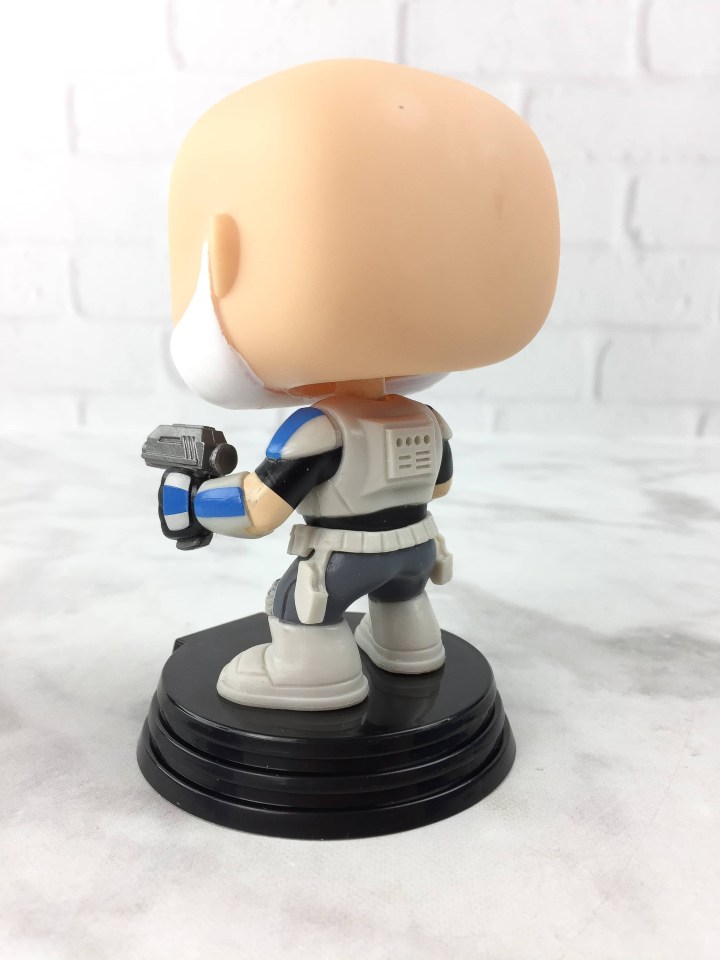 Also great details.
I love Rex's story. I won't spoil it if you don't know it all yet! He really grows as a character.
The Star Wars Pops are so special because they all have a removable base.
This was a good box with three vinyl figures, but I also enjoy the variety of the different home & apparel items they've sent. My favorite item is easily the Chopper vinyl, and of course the shirt, but everything will find a good permanent  home in our collection. What did you think of this month's box?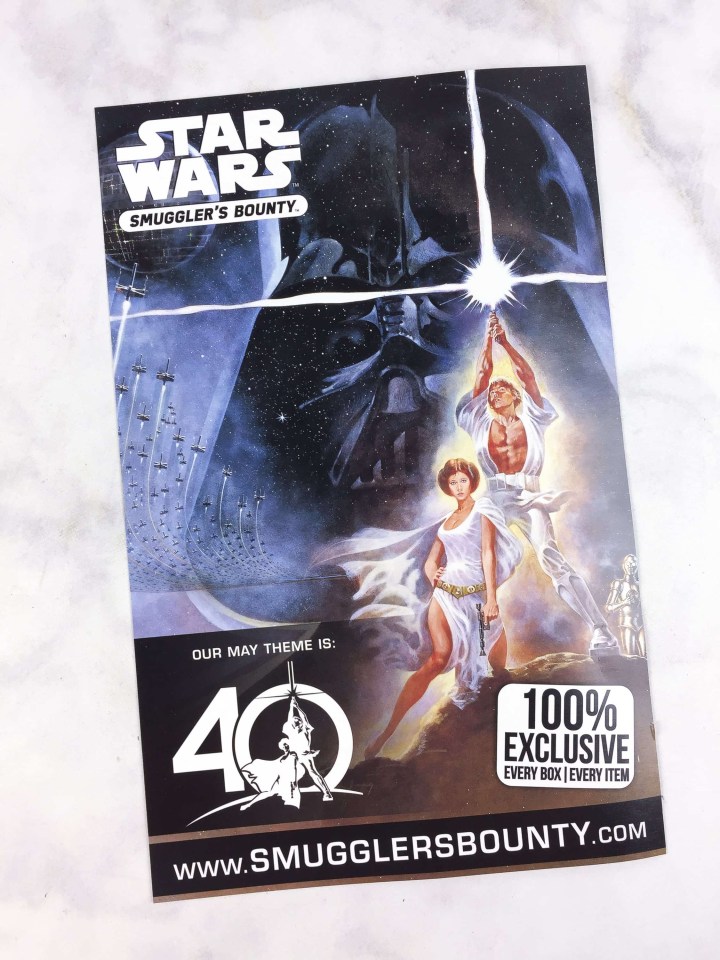 Next month's theme is A NEW HOPE! I'm both thrilled and saddened. I'm expecting a serious Carrie Fisher tribute.