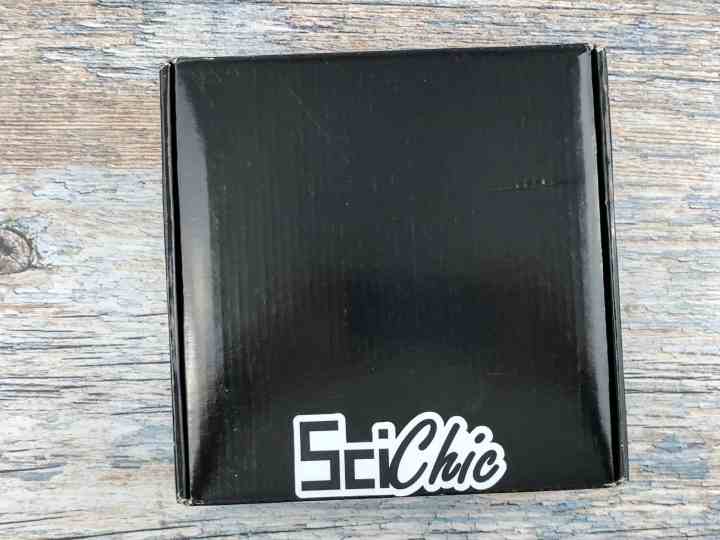 Sci Chic Monthly is a subscription box to explore the fashionable side of sciences. Started by a female mechanical engineer student, the goal is to bring sciences and engineering inspired clothing, jewelry, and accessories to your door every month to showcase your love for the sciences! Each month has a different theme, with March's being "The Elements."
The box is $39.99 a month and there's a Kids option (7-14 years old) for $19.99 a month. This review is for the Sci Chic Monthly.
DEAL:
  Get 10% off your first monthly box! Use coupon code 
SCIFASHIONBOX
.
This month is all about the elements and chemistry inspired items. We also get to have an information card about a woman working in the sciences field of the month!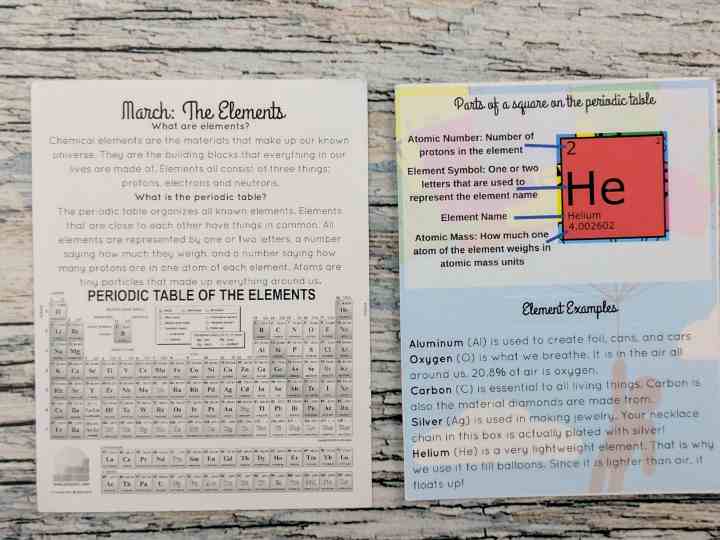 On the backside of the info card, we get introduced to the Periodic Table of the Elements, and behind the interview card, we learn more about how to read each square of the table.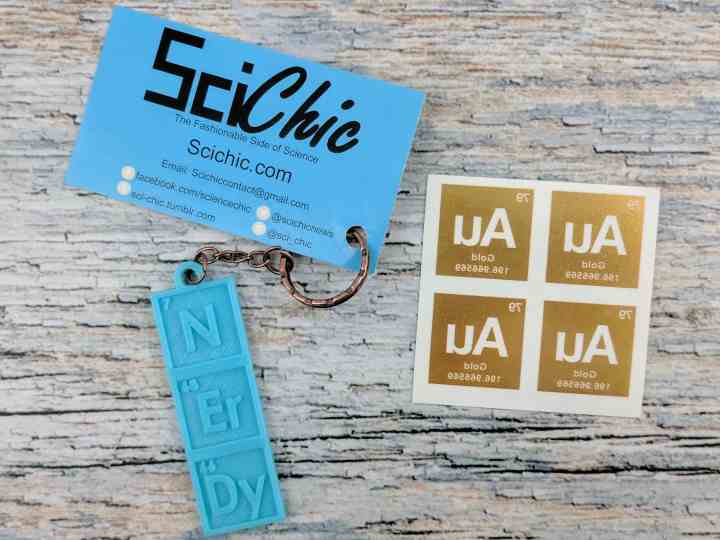 First thing I pulled out of the box is this N-Er-Dy Element Keychain (Nitrogen, Erbium and Dysprosium)! It's a 3D printed plastic keychain and will find its place on my gym bag! And how can you not love these Gold temporary tattoo? Au is the symbol for gold in the periodic table. Au tattoo in gold! Get it? I'll see myself out.
In a nice light blue organza bag, we've received two Helium Balloon Pins. Ok, I love nerdy sciences puns and this one takes the cake. You get two to give one to a friend to lift up his mood! At least, that's how I see it! I'm not a fan of pins (I don't know what to do with them), but I have a chemist friend who will enjoy them.
This Bronze Steel Carbon Bracelet was also 3D printed and the chain is silver plated. The length can be easily adjusted and it's a cute way to show off your carbon!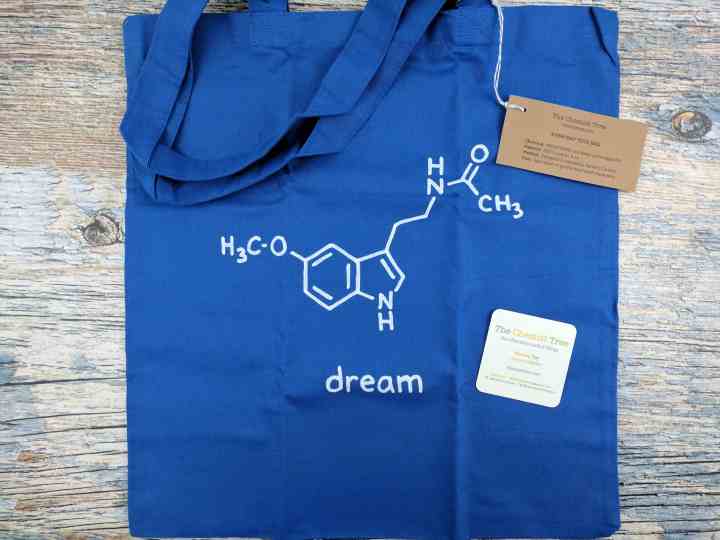 The last item in the box, and my favourite, is this Molecular Structure Tote Bag by Chemist Tree showing the molecule Melatonin, a molecule that helps regulate your sleep cycle, so you can have nice dreams! Other Molecular Structure Tote Bag available in the box was "Happy" (serotonin) and "Love." I'm a dreamer and blue is my favorite colour, this tote bag is perfect for me!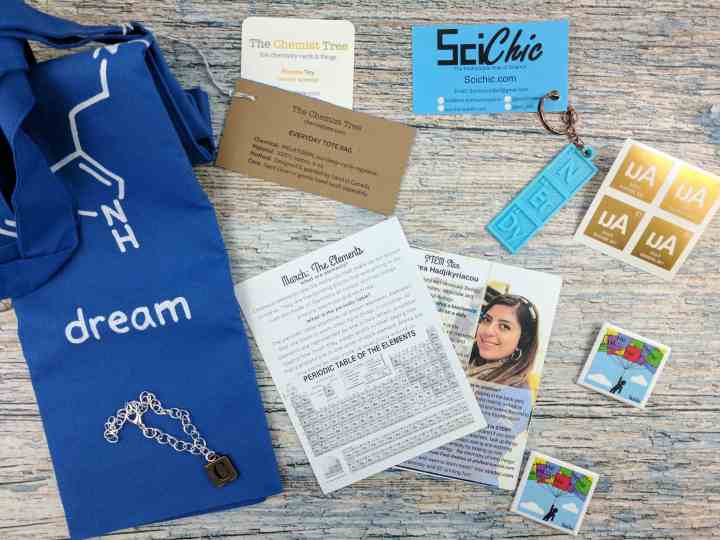 This was such a fun and cute box full of sciences and nerdy items! Even though chemistry is not my forte (I have a B.S in Geological Engineering, I've studied Physics Engineering and I'm a Geophysicist by trade), but I love a good nerdy pun and this box delivers!
Their monthly themes are already set up for the year, so if you want to get the fashion for specific sciences, you can check it our and buy one box! April's theme is Engineering, May is Mathematics, and so on. I'm very curious about Energy (September), Physics (November) and Natural Sciences (December).
What did you think of this month's Sci Chic box?
Visit Sci Chic Monthly to subscribe or find out more!