Scent Trunk is a great way to discover your signature scent without leaving your home. Scent Trunk is a scent discovery subscription offering beautifully balanced fragrances from niche designers. They offer both a men's and women's version.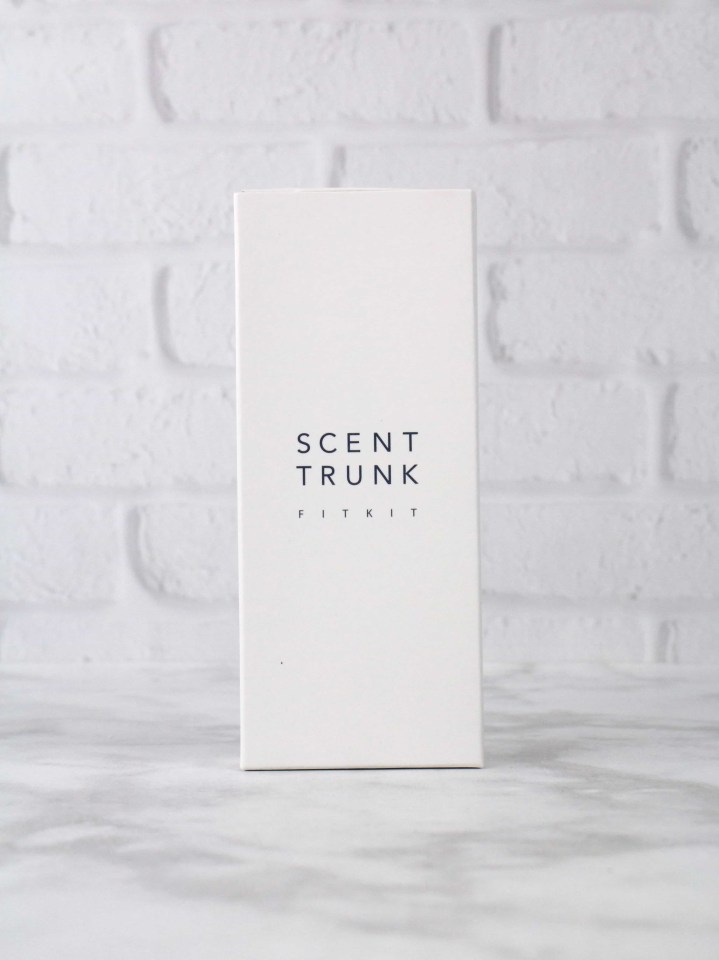 Every month you'll receive 5 ml of a curated fragrance based on scent preferences you select! It all starts with the Fit Kit, a bonus set of samples meant to home in on your favorite scents. They also have a beautiful new website for managing your subscription.
DEAL: Get the fit kit free Use this link to get the deal – just pay $4.95 shipping.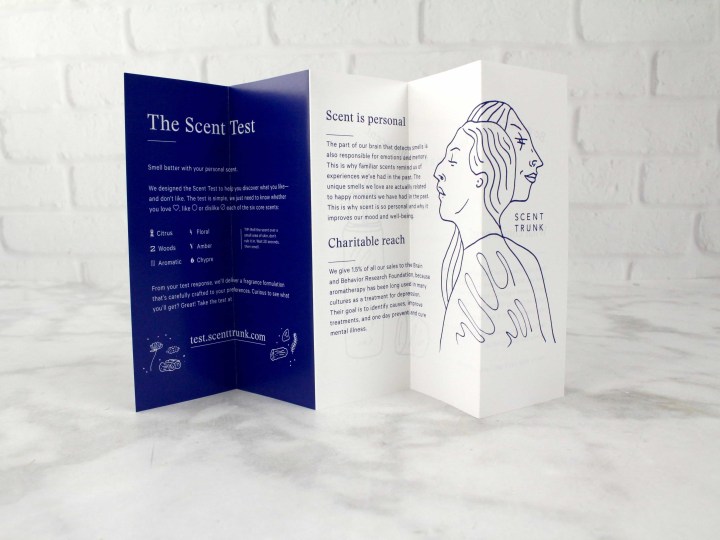 A little booklet accompanies your monthly selection, offering advice on getting the most out of your fragrance.
The Scent Test. I like that they don't just use categories one might expect – they've added labeling, other than just numbers, since our last fit kit. I like this small addition, because it feels like you are educating yourself on what kinds of fragrances you like, not just ordering part numbers from a catalog.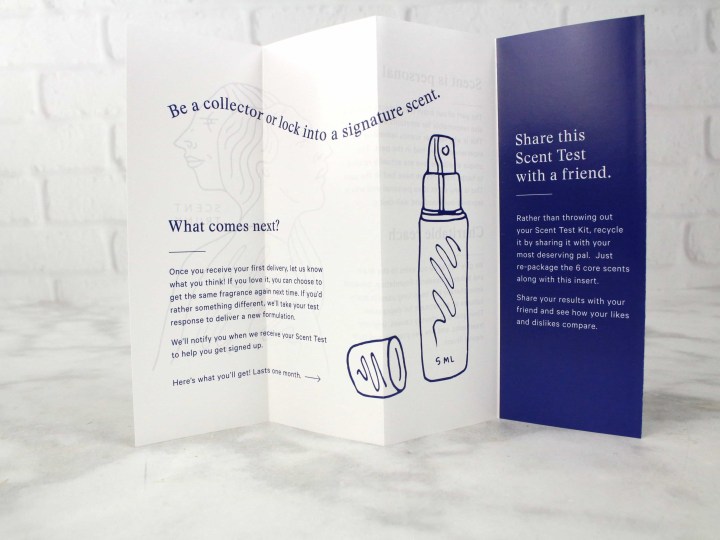 Once you've completed the "sniffing," you can answer this test. You rub the fragrance on your skin, smell it, and mark whether you love it, like it, or don't care for it at all.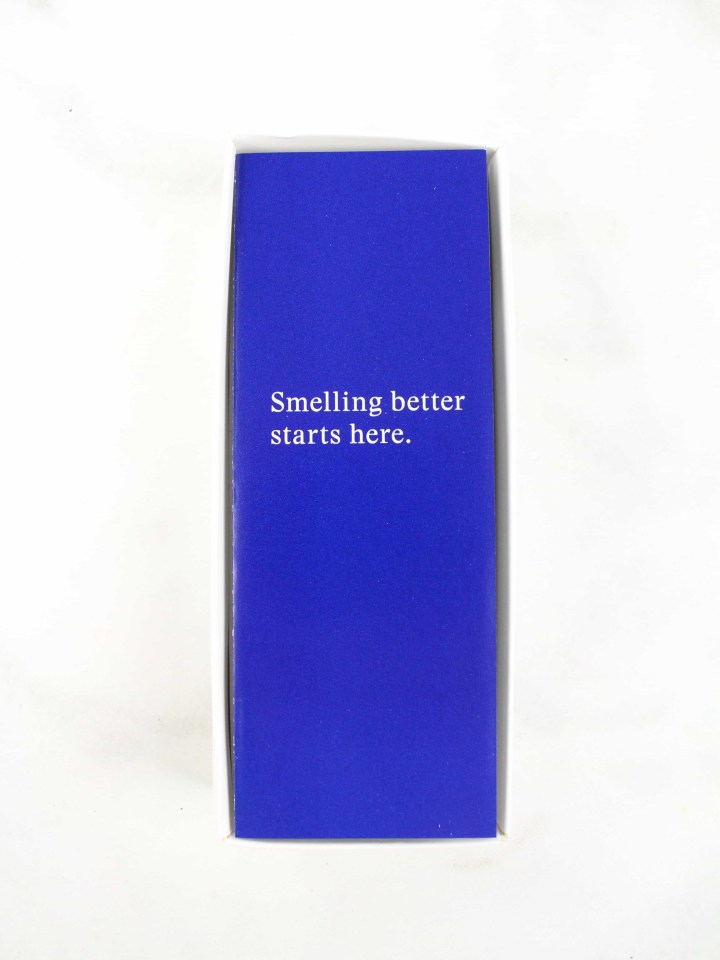 Upon opening the box, you are greeted by the instruction pamphlet.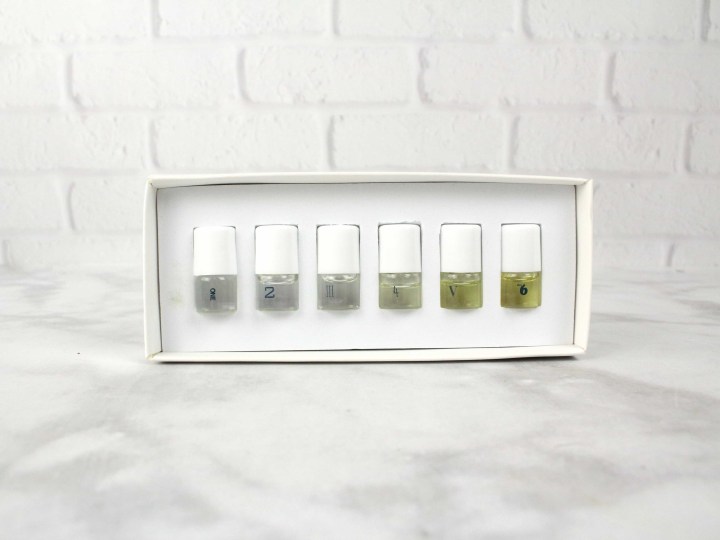 Each of the sprayers has a cap and a label to identify the fragrance.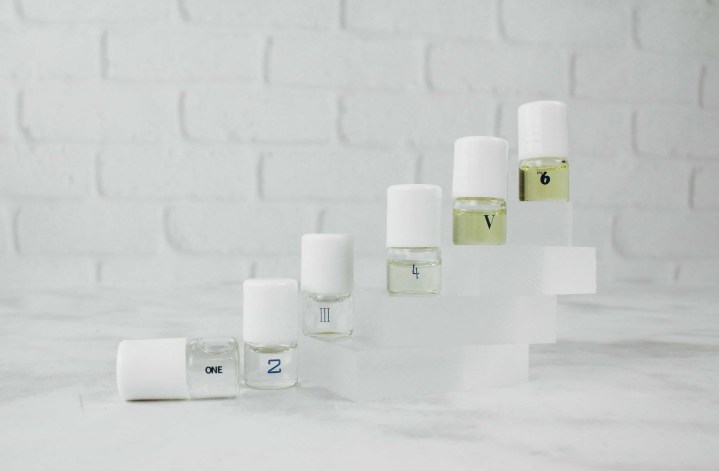 One: Citrus – bright, zesty notes such as lemon, bergamot, and orange.
2: Woody –  warm, dry notes, like cedar and sandalwood.
III: Aromatic – Herbal, spicy, and slightly ozonic with tones of basil and lavender.
4: Floral – sweet and uplifting like rose and orange blossom. I also detected a bit of soapiness after a few minutes.
V: Amber – I found this category to be very sweet and powdery, also a bit smoky, with incense, resin, and musk.
no. 6: Chypre – exotic, deep, profound scents with a bit of stank on 'em, like oud, guaiac wood, labdanum, and ambergris.
The Fit Kit is really easy to use – each tiny bottle has a little roller applicator. The only difficulty is separating the scents when trying all at once – you get a little overlap with three per arm! I love the concept – you get to have input on what scents are selected for you, but the subscription is still curated and doesn't require any shopping or scent selection on your part.  Too easy!