Scent From is a new travel-inspired candle subscription from the UK, bringing carefully selected scented products to your mailbox every month. Each month is inspired by fragrance from around the world, in the form of candles and one home accessory. The subscription is $26.59 and ships worldwide. I really like that the monthly theme is right on the box! December's theme was Scent From New York!
Everything came inside a cardboard box with a lot of paper worms to keep everything nice and safe through transit.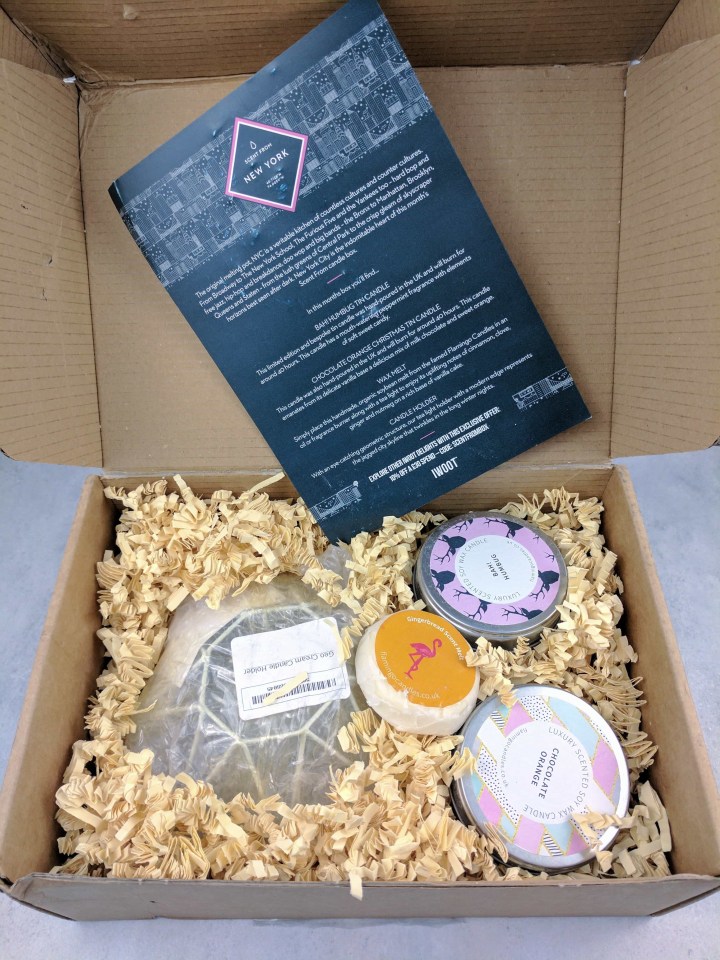 We received four items this month. We get two candles, one scent melt, and one home accessories.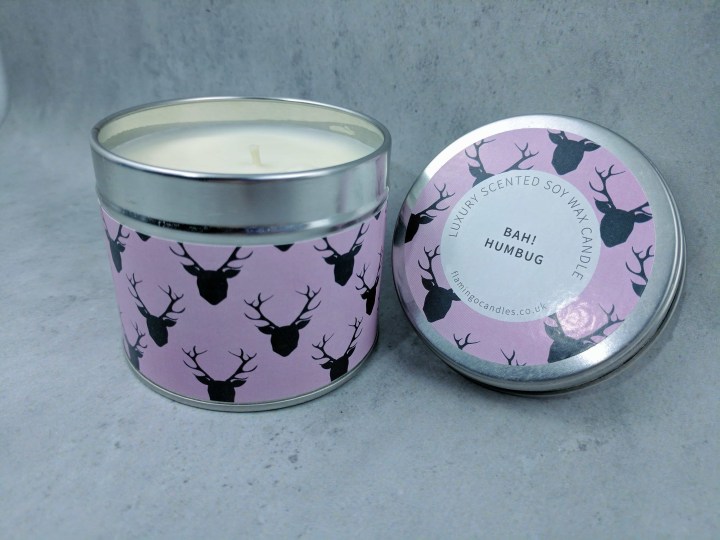 Bah! Humbug Tin Candle. The scent is a lovely peppermint with a hint of sweetness, like peppermint candy canes! This was definitely my favourite in this box, and it would have been perfect around Christmas Time! The package is nice as well,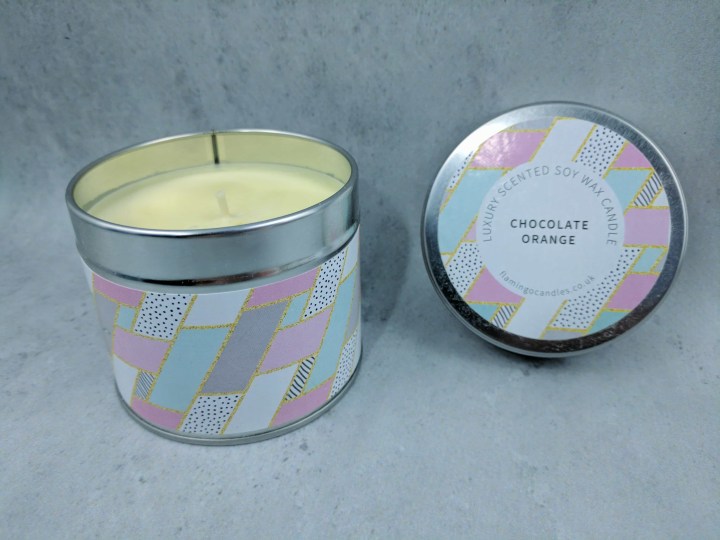 Chocolate Orange Christmas Tin Candle. On the info card, it says there's a delicate vanilla base with a delicious mix of milk chocolate and sweet orange. I can smell the chocolate and orange (it reminds me of orange chocolates popular around here around Christmas Time), but the vanilla is quite subtle. This is another very festive scent to receive around Christmas!
Scent Melt by Flamingo Candles. A little handmade soybean scent melt to be use with an oil burner. It's supposed to smell like gingerbread, with its notes of cinnamon, clove, and nutmeg, but although I love gingerbread, this scent is not appealing to me. I don't know what's wrong with it, but I really don't like it. Maybe because it doesn't have the spiciness I usually associate with ginger.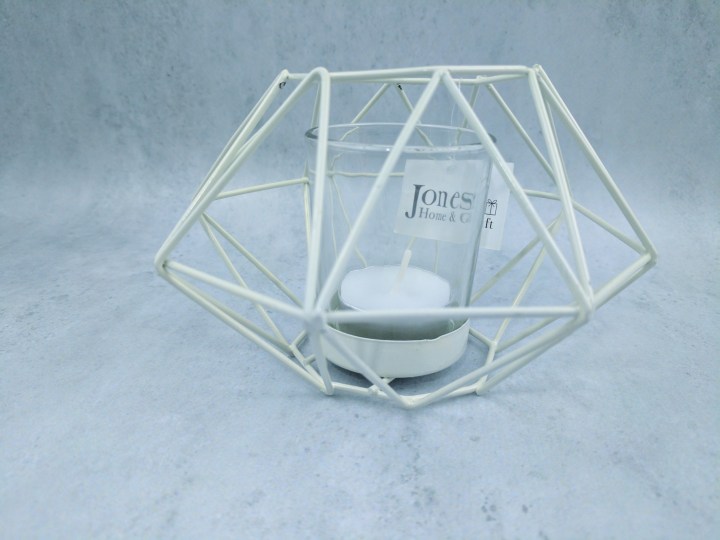 Candle Holder. December's box home item was this nice candle holder. I received the white one, but blue and pink were also a possibility. It didn't come with a candle, I just decided to put one in to see how it looked! It is supposed to represent the jagged city skyline of New-York. I like the idea, and this is a nice modern candle holder that can fit different types of candle (the glass holder can be removed). I really like the look of it!
I quite enjoyed Scent From New York! Both candles will burn for 40 hours and their scent were very festive and perfect for December! It was the first month that a special packaged candle for this subscription wasn't in the box, but they were cute nonetheless!
What did you think of December's Scent From?