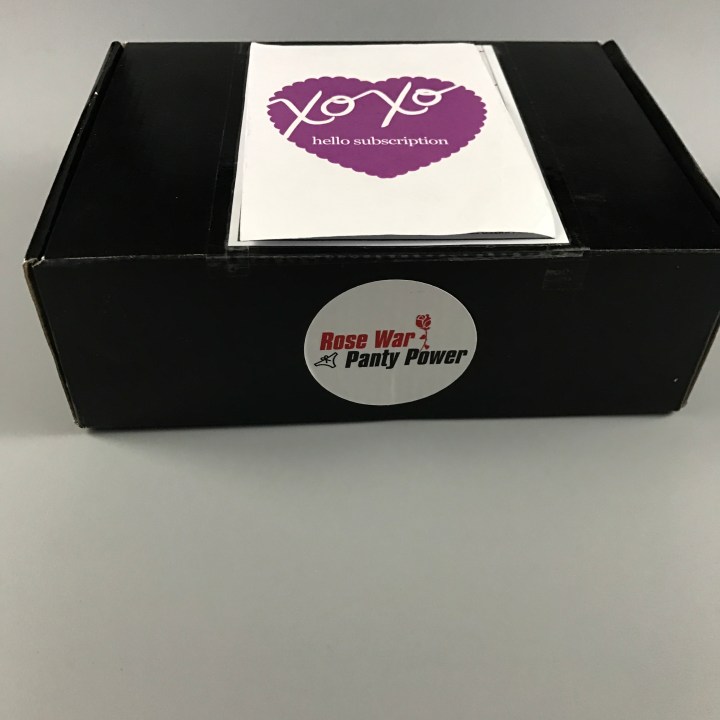 Rose War Panty Power is women's subscription box for that time of the month! Each box contains 12 organic pads-tampons-liners, 2 undies, 3-6 lifestyle samples & gifts, and unique sweets for $24 a month plus free shipping.
Packaged nice and neatly, keeping everything in its proper place.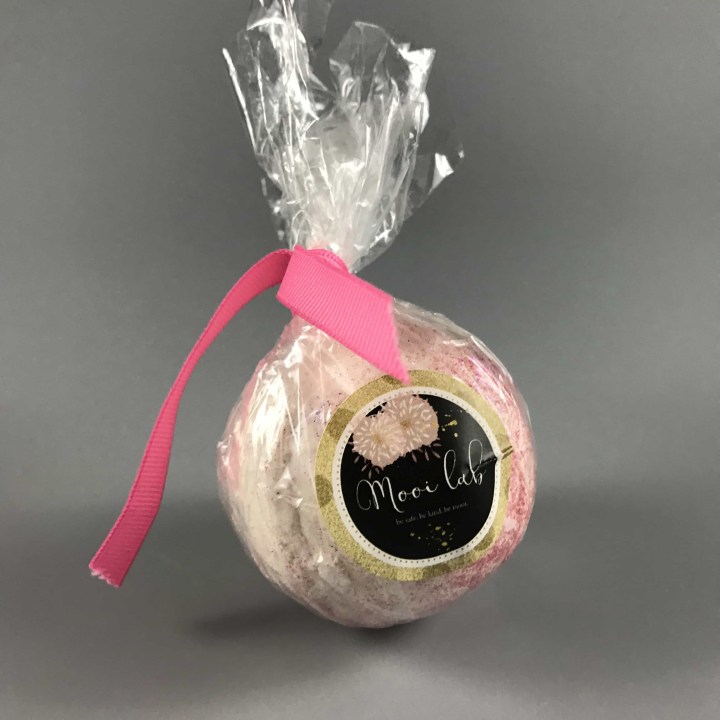 Mooi Lab Bath Ball In Pink Goddess. It smells both clean and sweet at the same time, it almost makes me want to take a bath.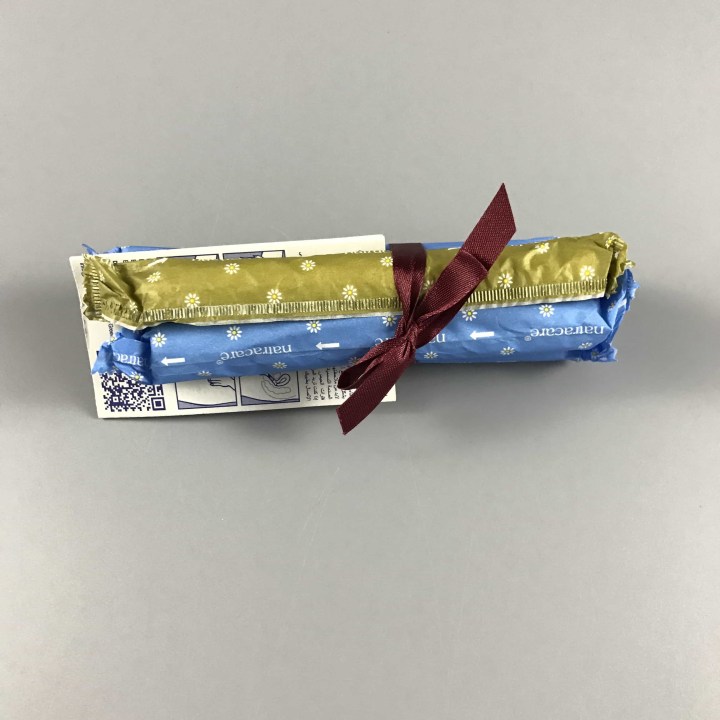 Natracare Tampons in regular and super absorbency. Until I got this box, I had no idea that you could buy organic tampons. These are made with organic cotton and without dyes or synthetics, the applicator is even biodegradable.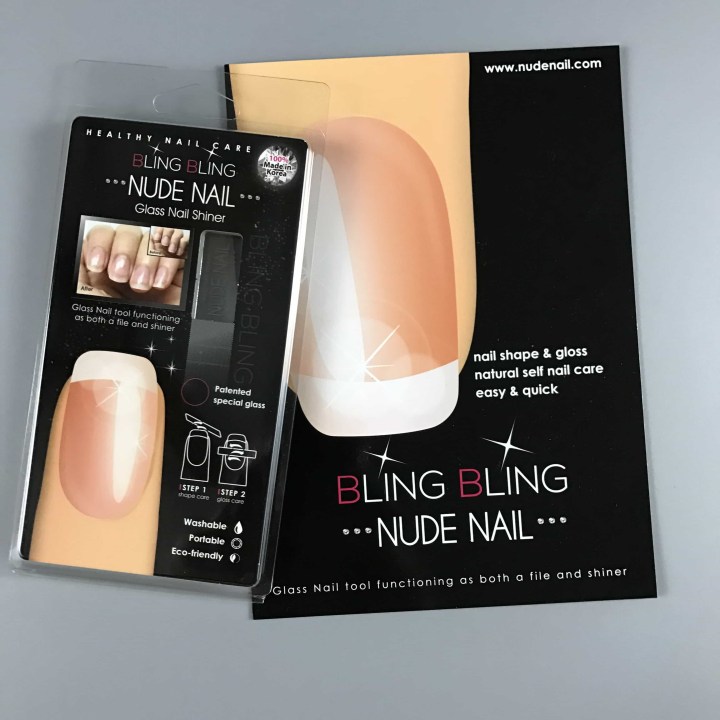 Bling Bling Nude Nail Glass Nail Shiner. Use this tool to get healthy shiny nails naturally, no polish needed. Actually, this works better with nude nails. It's made of heavy duty glass and is reusable. I was super happy that it came with a carrying case and will be nicer than the cheap emery boards I currently carry in my purse.
Adorable Stickers. I can't wait to make cards or scrapbook pages with these, they a lot different than the cute little bunnies I'm used too.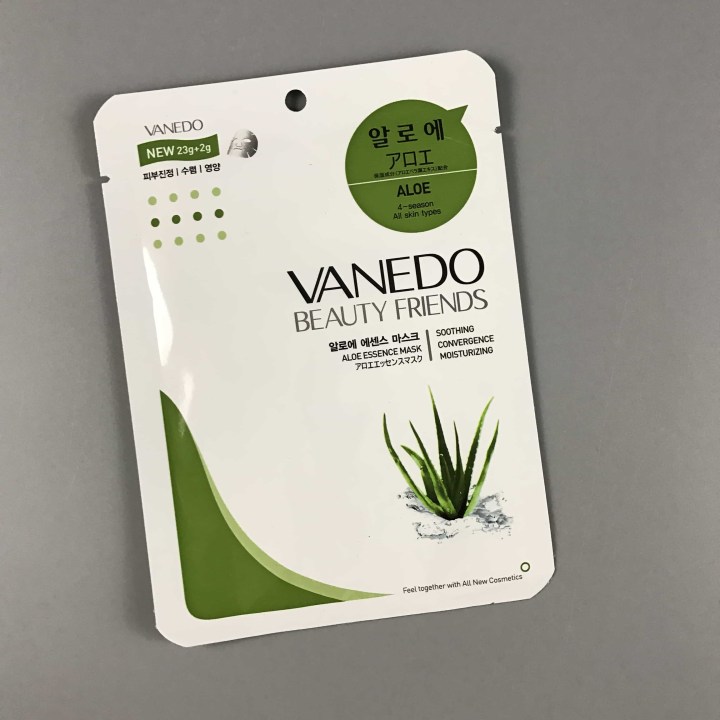 Vanedo Beauty Friends Mask In Aloe. I used this mask cold and it felt amazing. Normally I'm not a fan of masks because they are so slimy and hardly stay in place, but this one was great. I was able to get it to stay in place even while I worked around the house. My face feels very soft and super hydrated.
Organic Pads, Liners And Pads With Wings. I am loving the lack of plastic and super soft pads. From what I read, these should also be biodegradable. I really wish I knew what brand they are so that I can continue to use them.
Lotte Binch. It's a rich butter cracker covered in milk chocolate and it's divine. This snack brings the sweet and salty combination to the party in a very strong way. I'm so glad I have no idea where to buy them or I'd be keeping them stocked for at least one week a month.
Lotte Pepero. I've had these before and they are delicious. What's not to like about chocolate covered breadsticks? I'll tell you there is nothing not to love about these, there is a hint of sweet without being too sweet. I could easily eat them all in one sitting.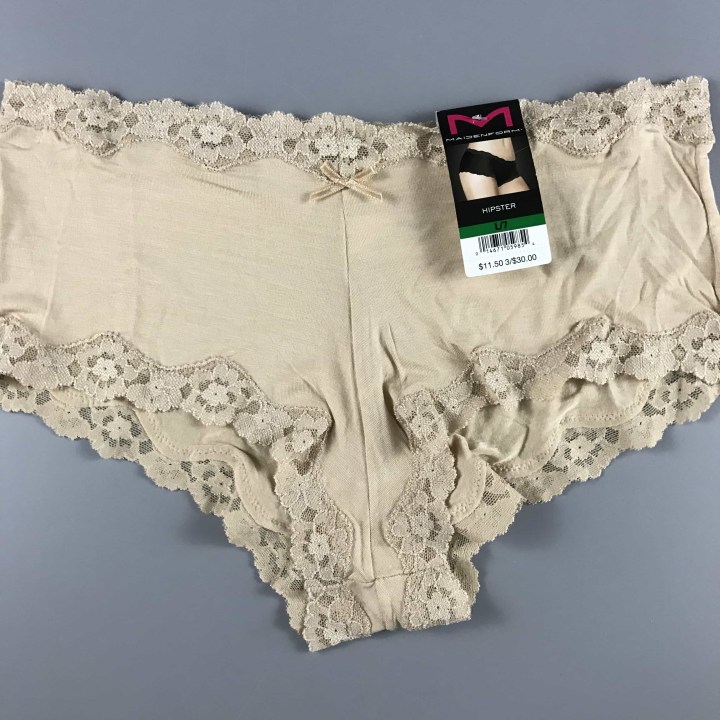 Basic Cotton Hipster Panties. As a bigger girl, I love hipster underwear because they cover everything but this lace trim on these makes them seem a bit sexier.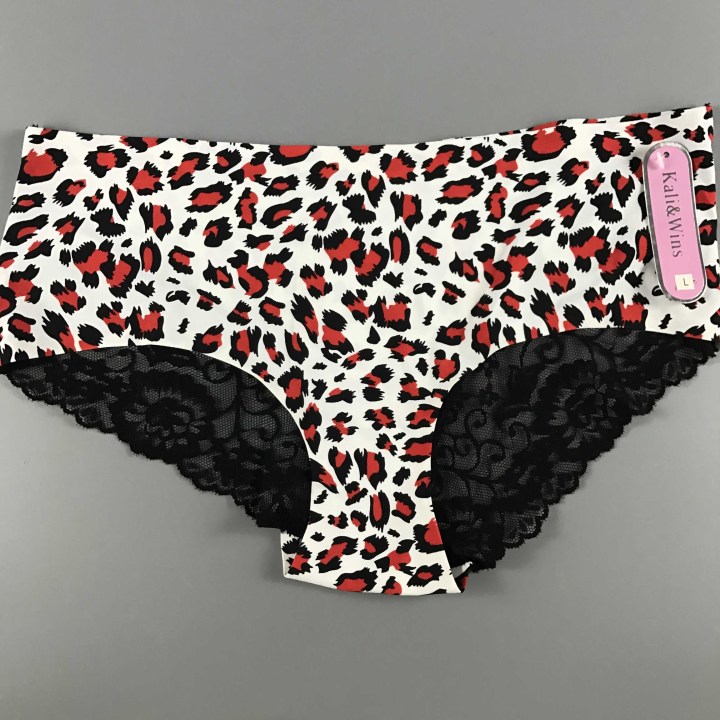 Another pair of Hipster Panties With Lace. These ones are so soft but not as breathable as the other pair, but they have way more personality.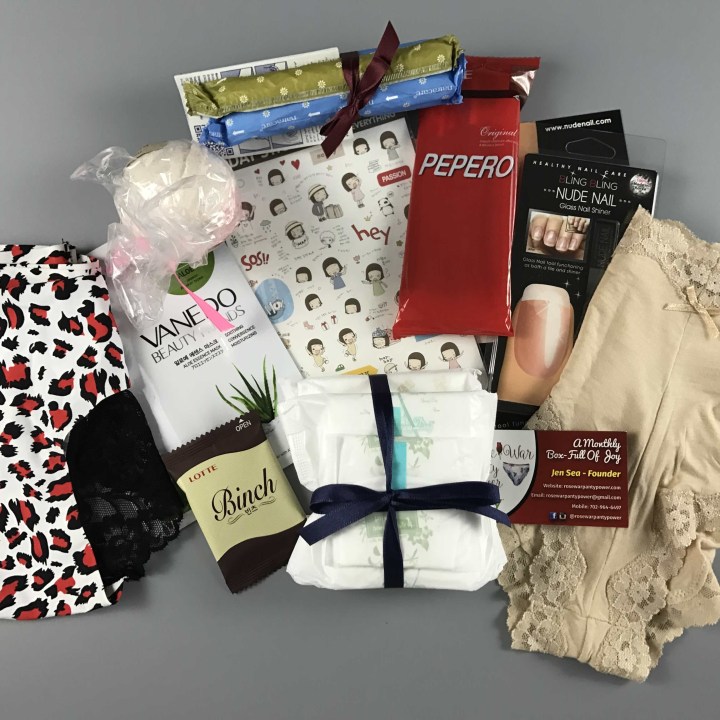 Rose War Panty Power is great and truly is a box full of joy. I love that every monthly need is met… sweet treats, pampering items, supplies, and new panties. As a time has gone on, I've realized the need to never have period panties in my drawer and with this subscription, it's possible to never have unsightly underwear again. I'm so glad to have found wonderful new products that are good for my body as well as the environment. There is some comfort in knowing that the items that are being used in my most intimate parts are dye free and totally free from chlorine. Getting all of this for just $24 per month is a great value in my opinion. Honestly, I love the idea of not having to go to the store to get my own pads and tampons, yes, I'm that lazy.