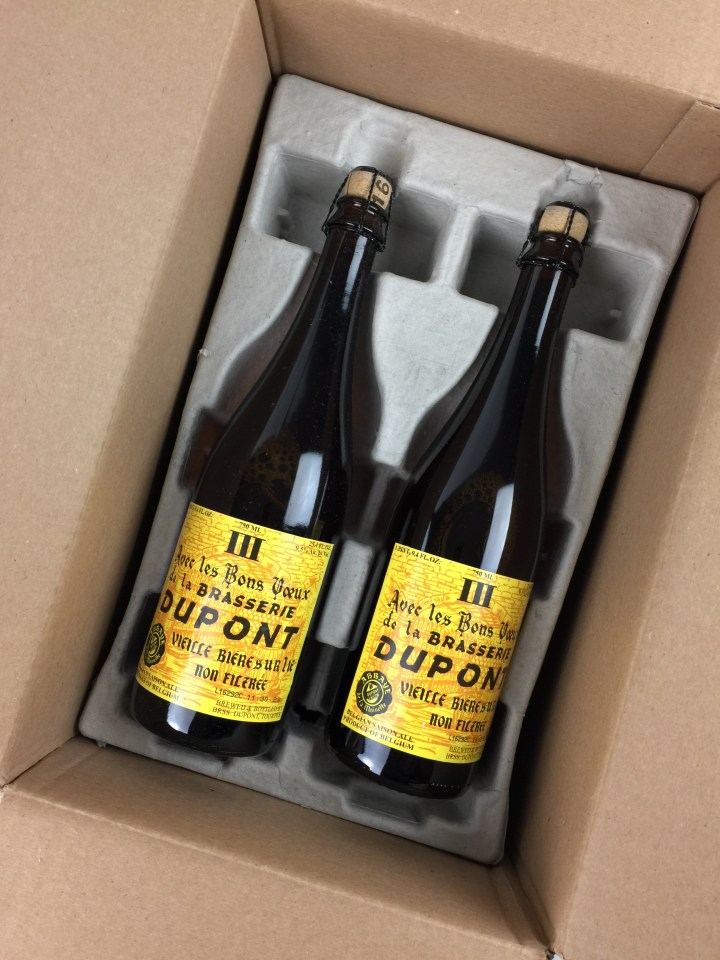 Rare Beer Club by The Microbrewed Beer of the Month Club is a limited-release beer subscription. Each box comes with 2 U.S. and imported craft beers, with selections that may include Farmhouse Ales, Russian Imperial Stouts, Belgian Abbey Ales, varied Imperial and Grand Cru offerings, oak and other cask-aged ales, and much more.
The Rare Beer Club is only $35.95 per per month.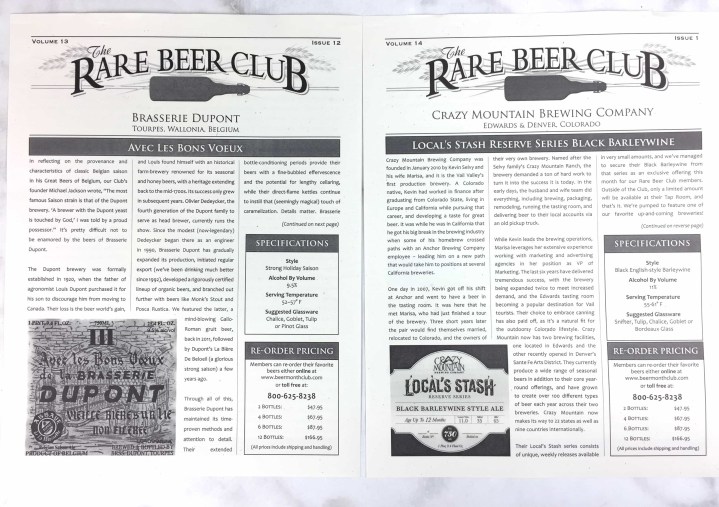 The box comes with a monthly newsletter that features the history of each brewery behind the month's beer selections. This month's featured brewers are Belgium's world renowned Brasserie Dupont and Colorado's own Crazy Mountain Brewing Company.
It also provides a thorough description of each beer, including notes on its characteristics and proper serving temp and vessel. Pairings are suggested, as well as notes on aging potential and expected changes are included, too, since the Club chooses beers that are generally good for cellaring.
Everything in my March 2017 Rare Beer Club box! This month featured a Belgian saison beer and a rich barleywine from Colorado. Each box contains two 750 ml bottles of each selection. I broke out my Teku glasses to enjoy these wine-like delights!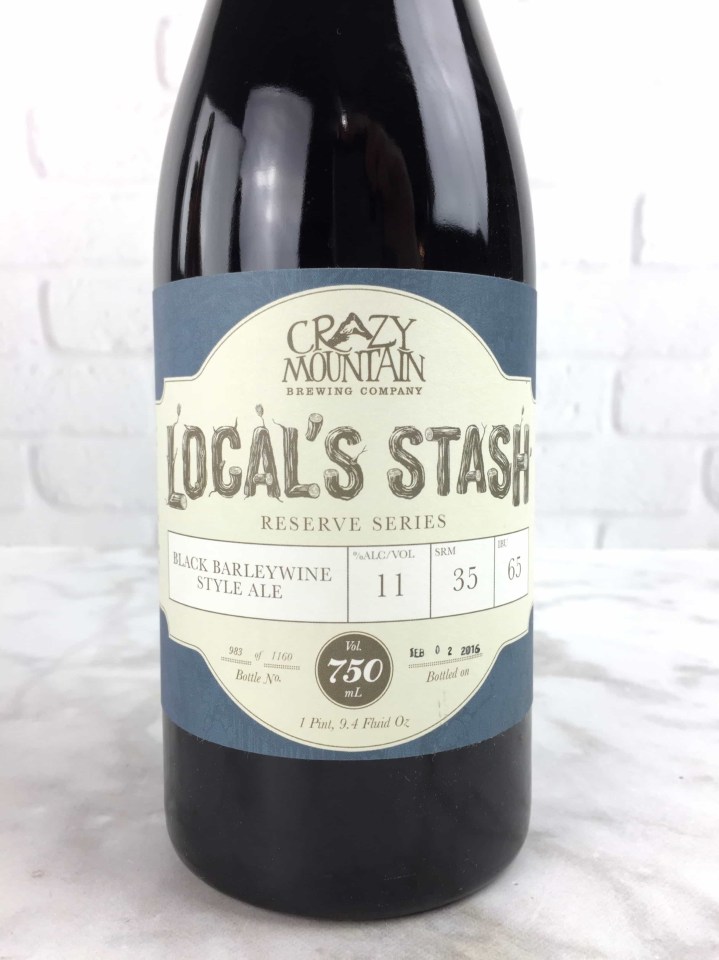 Crazy Mountain Brewing Company Local's Stash Reserve Series Black Barleywine Style Ale: Dark and porterlike, with very light carbonation. Slightly sweet and well-balanced, this "barleywine" is potent but not at all thick and syrupy. Surprisingly clean, it has very little in the way of smoke or molasses notes, just a deeply toasted caramel. I found it to be very lovely, with much the character of an Imperial Stout, and highly drinkable for a dark, potent barleywine.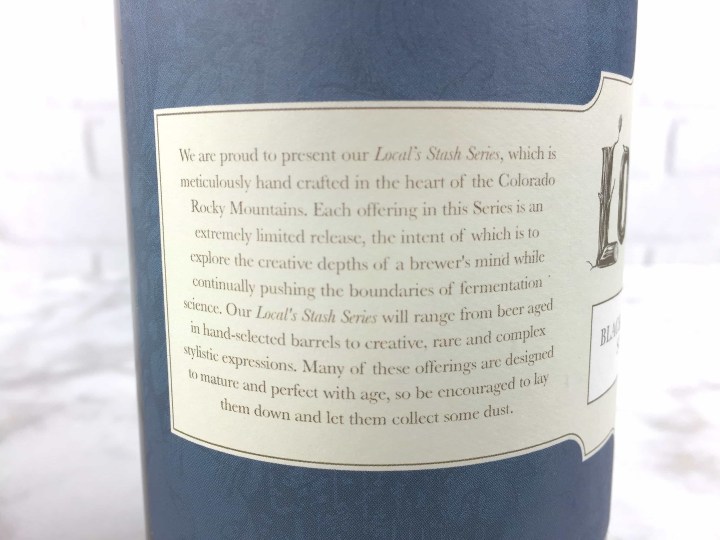 Issued in limited release, the Local's Stash Series is intended to be cellared for a bit (if you have the patience).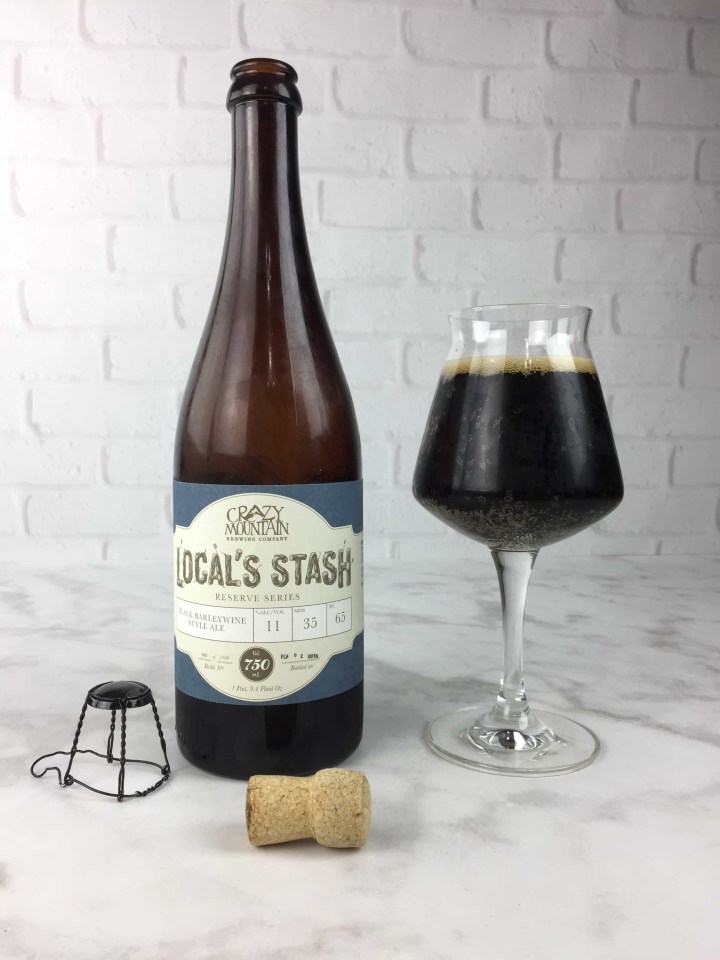 Capped with a Champagne-style cork and basket, the Local's Stash retains enough carbonation to distinguish it from flat, syrupy, triple bocks and true barleywines.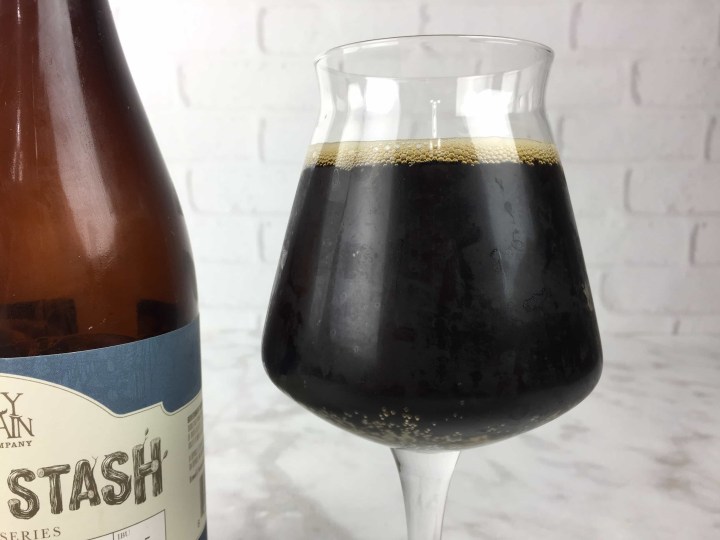 It has a deep, chocolate color, but it amazingly avoids many of the stereotypical notes you'd expect in such a dark beer, retaining a pleasant crispness.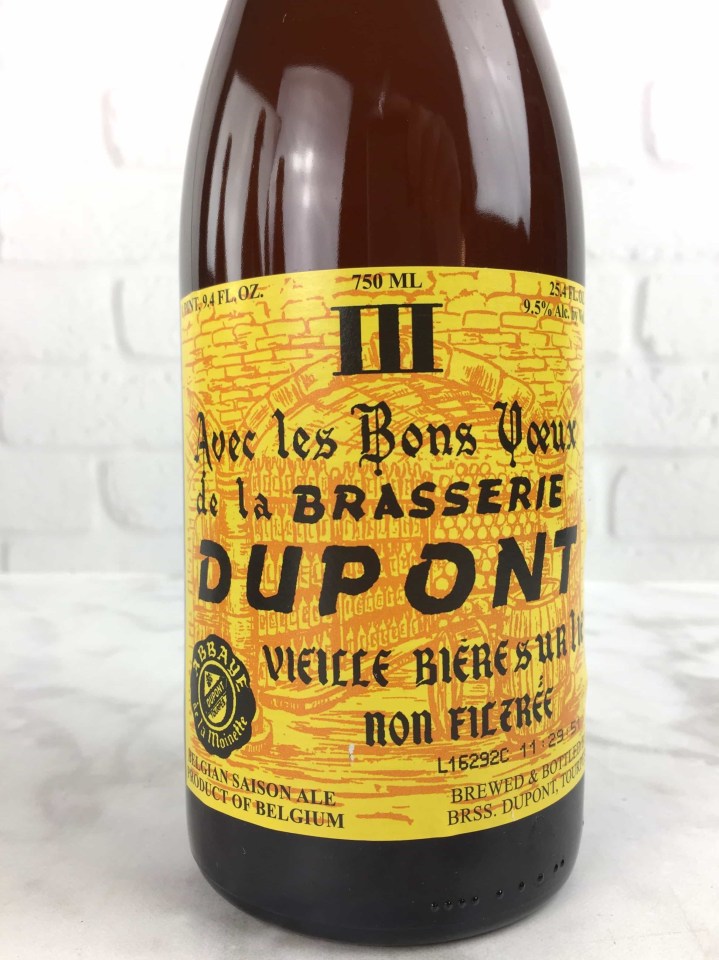 Brasserie Dupont Avec Les Bons Voeux: Luscious and creamy, but with a fine, tingly, Champagne-like carbonation. The bouquet is bright and strong, with pronounced citrus notes. Though potent, this saison beer has a harmonious character, such that it tastes like a slightly tart wine, until the hops present themselves. They are firm, but not overdone, and their lingering character is perhaps the only thing that reminds one that this is beer, and not an otherworldly concoction.
This is the perfect Holiday beer to stand in for Champagne at your celebrations. It has a lovely, self-sustaining head of foam and is very effervescent.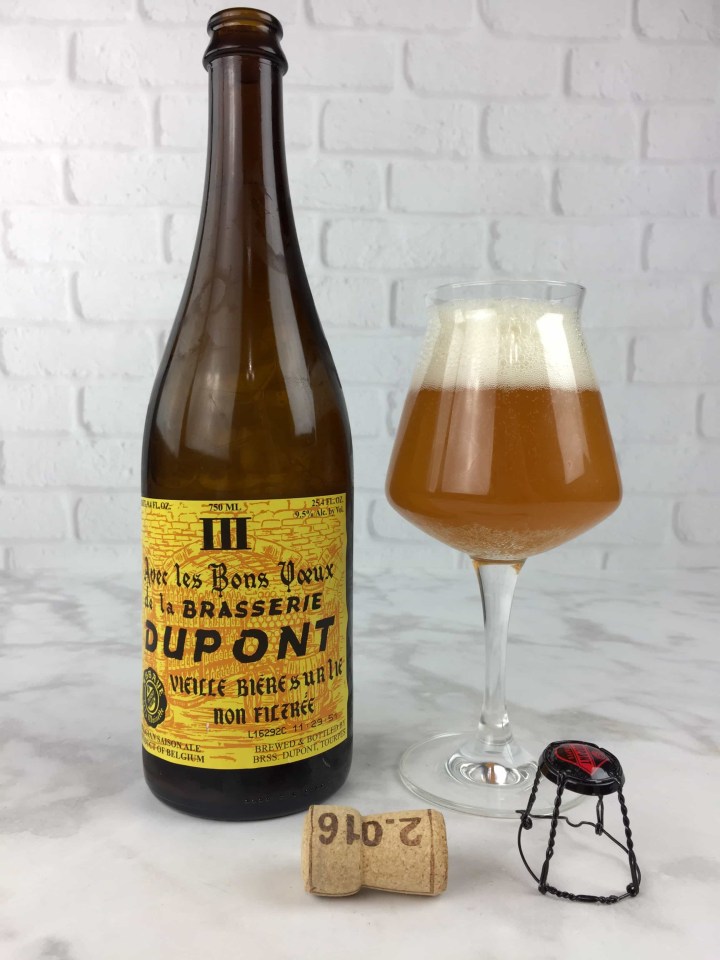 Bottled like a Champagne, this strong ale has a similar lightness and liveliness in its foam…
Yet the body is thick and velvety, with a richness and mouth feel that is truly a treat. The slight tartness and bitter create a palpable viscosity.
Rare Beer Club certainly found a couple of superb offerings for our first box. I love that you can order more of your favorites – it'd be sad to fall in love with a rare beer and not be able to get more – they also cellar well, so they are great selections to keep around for special occasions.
Visit Microbrewed Beer of the Month Rare Beer Club to subscribe or find out more!