Planner Packs was a monthly subscription box of hand picked planner supplies! Each month we receives planner junkie supplies like pens, markers, stickers, washi, and other planner embellishment items! In the box this month they let us know that this is their last box.  They will continue to sell things on their etsy shop though.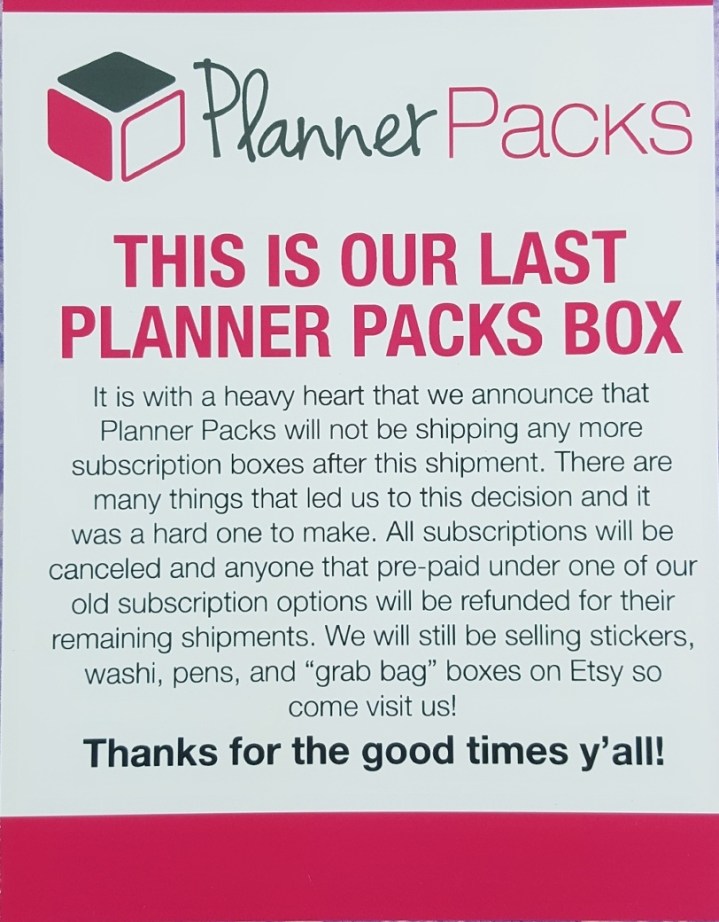 This is Planner Packs last box. Find other Planner subscription boxes in the directory!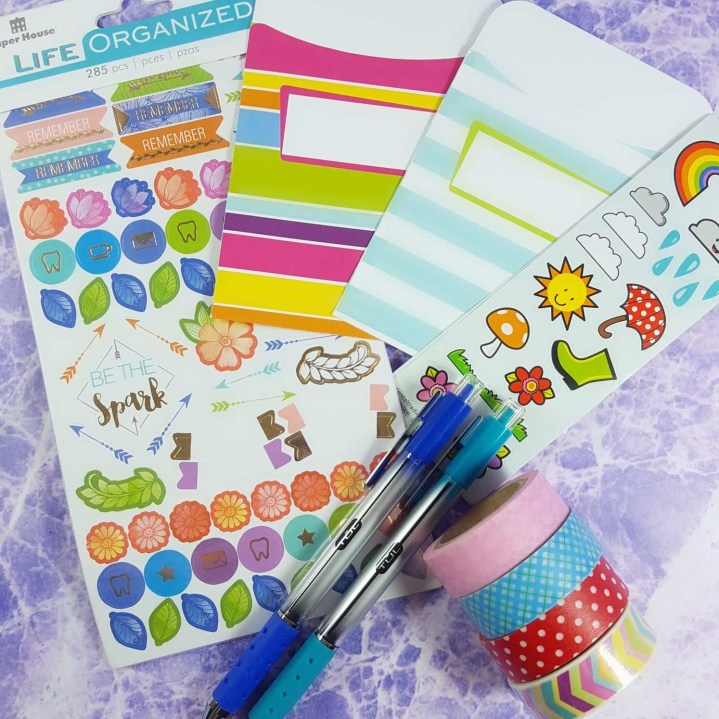 Everything that came in my March box. Planner Packs sent over all general items this month that could be used for about any month.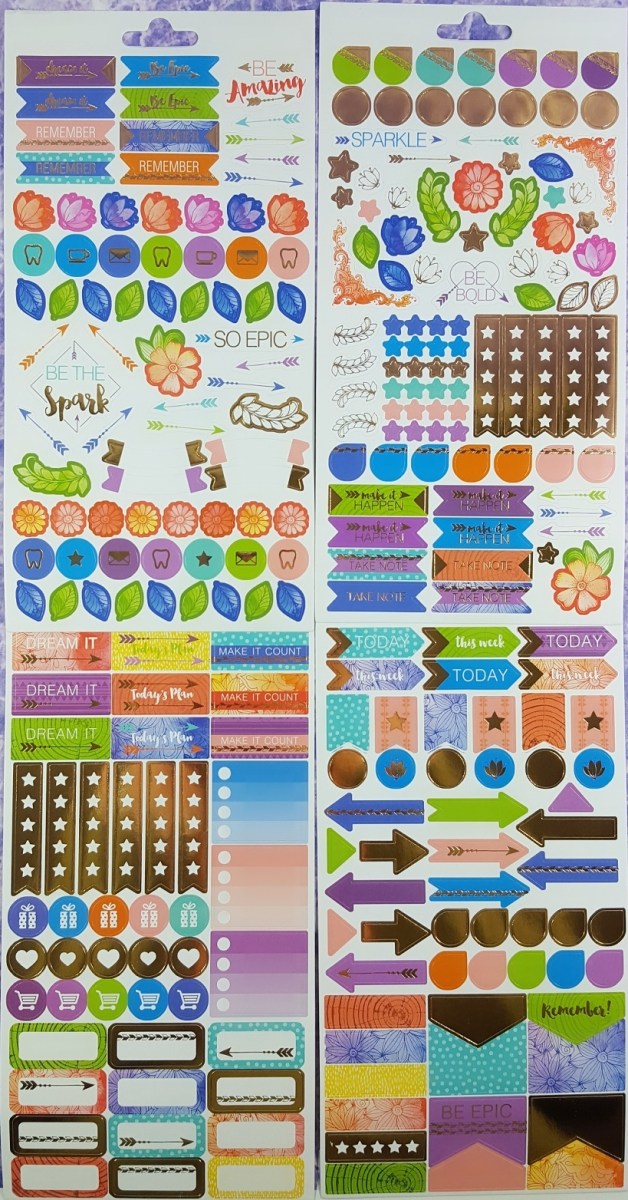 Paper House Life Organized Stickers ($4.99) – These are great spring colors with the very on trend gold metallic color to the stickers.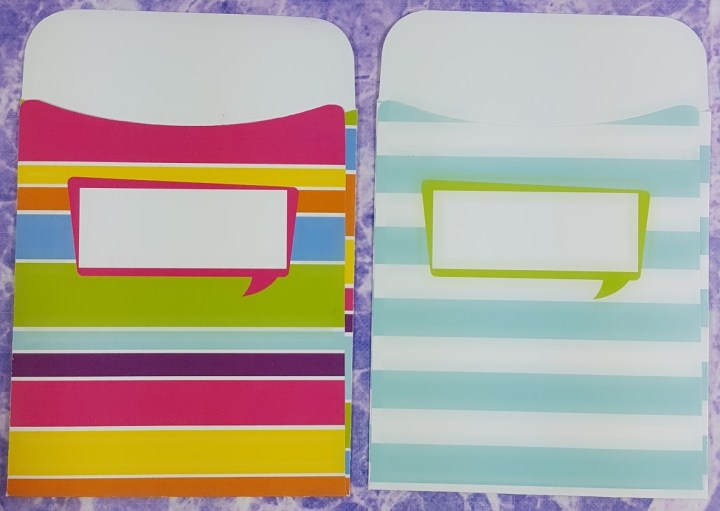 Barker Creek Library pockets ($4.89 for a pack of 30) – These had adhesive on the back so you can stick them right in your planner. I'm not big on using these in my planners but I do use them when scrapbooking when I have some memorabilia that needs to be able to pull in and out like a map or something like that.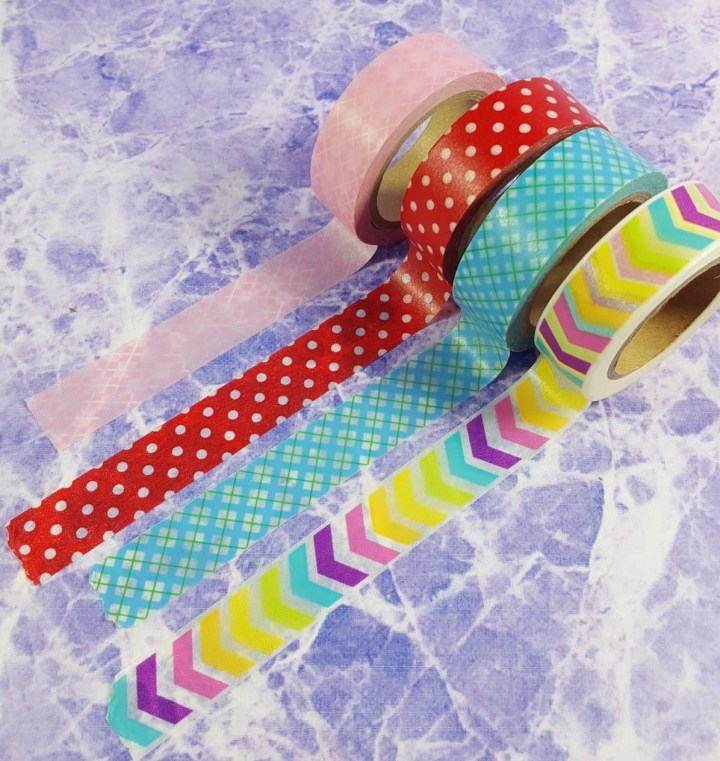 Washi!!! You can never have to much washi in my book and these are some great patterns.  They do not all go together but they are all fun and will be great to use in my planner and other projects.  My last use of washi was to hold paint samples to the wall so I could decide what I want. It really is an all use product.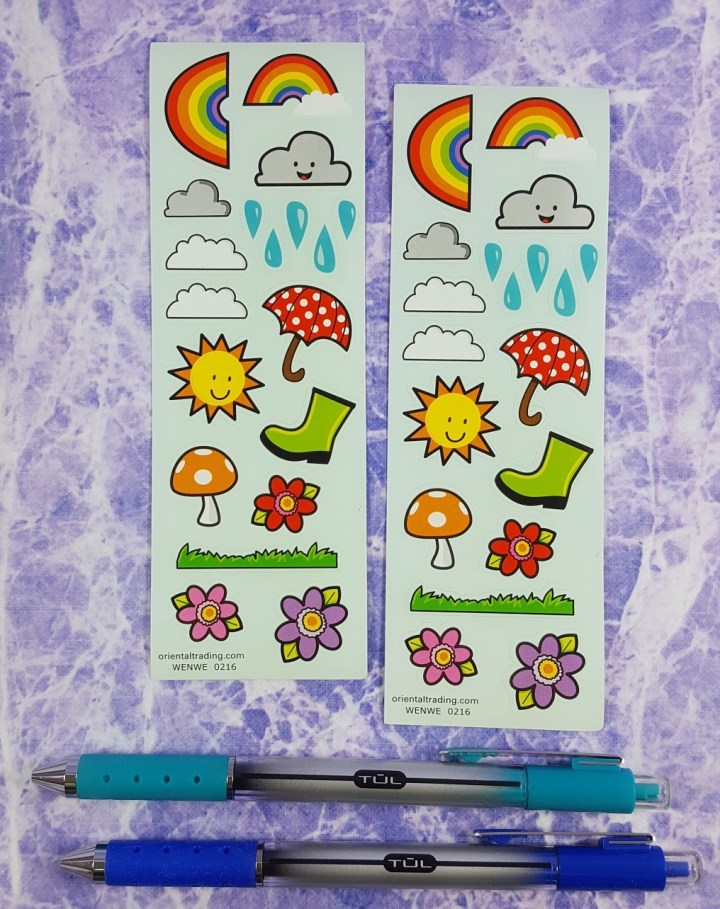 I did love that Planner Packs sent pens each month. I love office supplies and I use the different pens to mean different things in my planner and then to jot notes and make lists and these are great and write nicely.
Planner Packs sent another just ok box for their closing box. The items are all very useful and generic enough that they can go with most layouts around.  My issue with this box has always been the consistency of it and getting a great box one month and then a just ok box the next. I'm hoping they will reevaluate their model and come back with a killer subscription that I'm really looking forward to each month. With that I will be checking out their etsy shop PlannerPacks since I've always liked their planner stickers when they send the ones they've created.