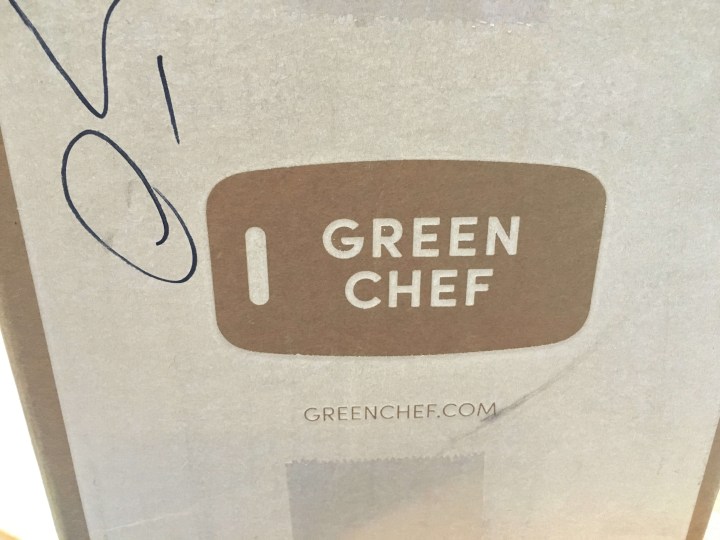 Green Chef is a weekly meal kit delivery service that sends recipes along with organic and sustainable ingredients to your home. Green Chef estimates that 95% of the included ingredients are organic.
DEAL: Get $40 off your first box! Deal applies automatically, just VISIT AND SUBSCRIBE.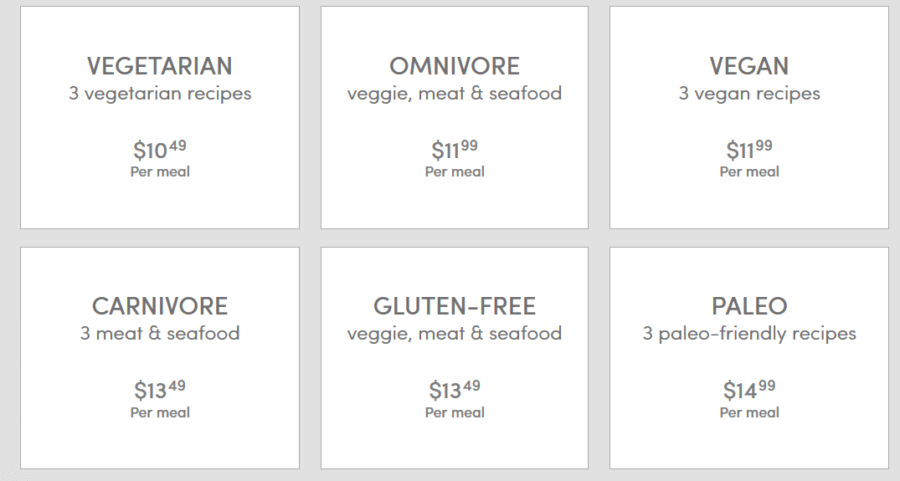 Each week Green Chef produces between 6 and 9 recipes, so there is some choice in what you receive. Unlike services like Home Chef, however, your choices are not unlimited: you may choose among the vegetarian, vegan, carnivore, omnivore, gluten-free and paleo boxes. Each two-serving box of three entrees ships for $9 in addition to the costs per serving listed above, bringing the total box costs to $71.94 (vegetarian), $80.94 (omnivore or vegan), $89.94 (carnivore or gluten-free) and $98.94 (paleo).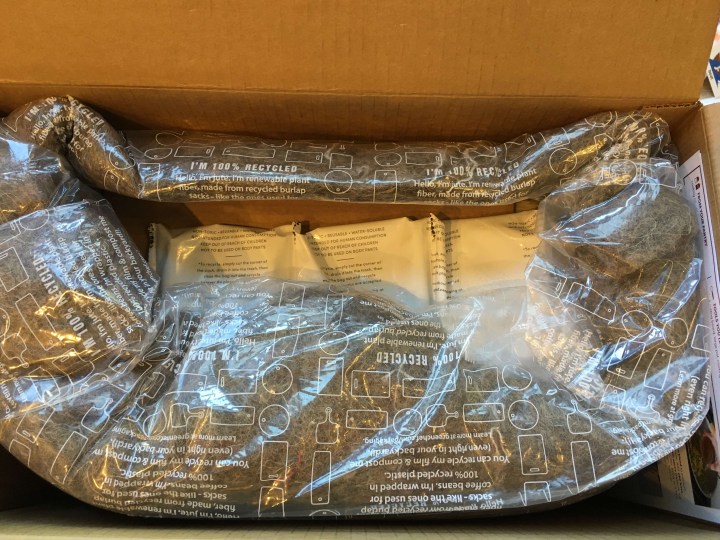 This month, we received a vegan box. Green Chef typically includes roughly twice as many veggies, legumes and/or grains as some of their competitors. And they're all organic! This makes for delicious, healthy, well-balanced meals.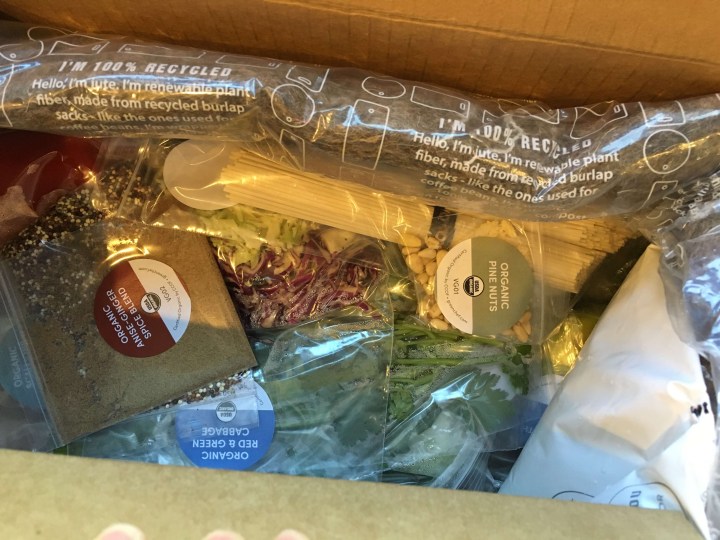 Each week's package arrives well-insulated.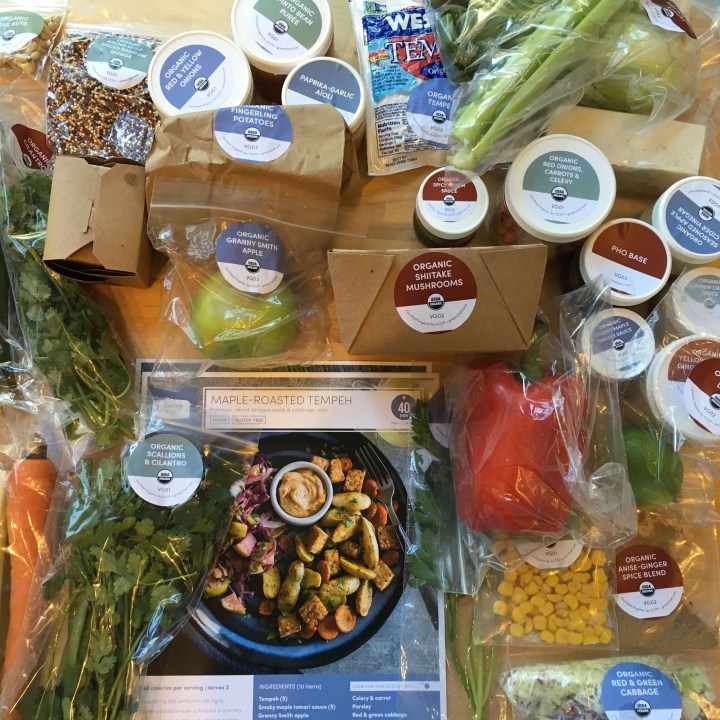 It is really helpful that all the ingredients come color-coded. It makes coordination with recipes easier, as well as flexibility for storage.
This week I received ingredients for the following recipes: Maple Roasted Tempeh, Quinoa Stuffed Pepper, and Veggie Tofu Pho.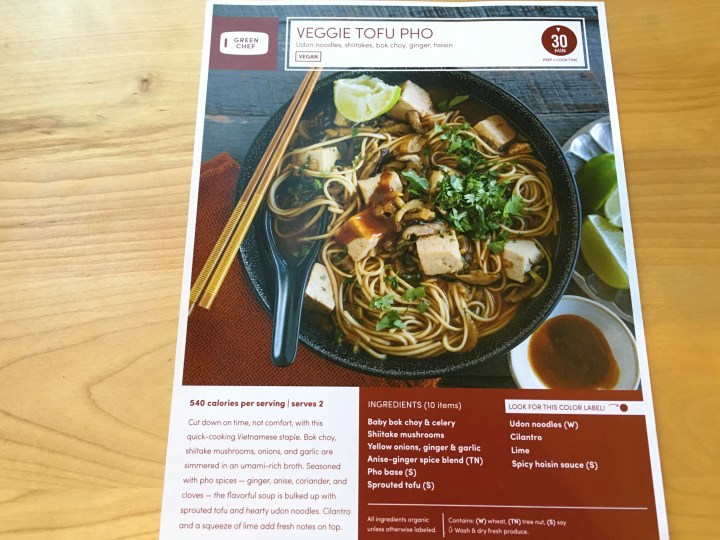 First up: Veggie Tofu Pho. It is a Vietnamese dish, and just from its name, you can already tell how healthy it is.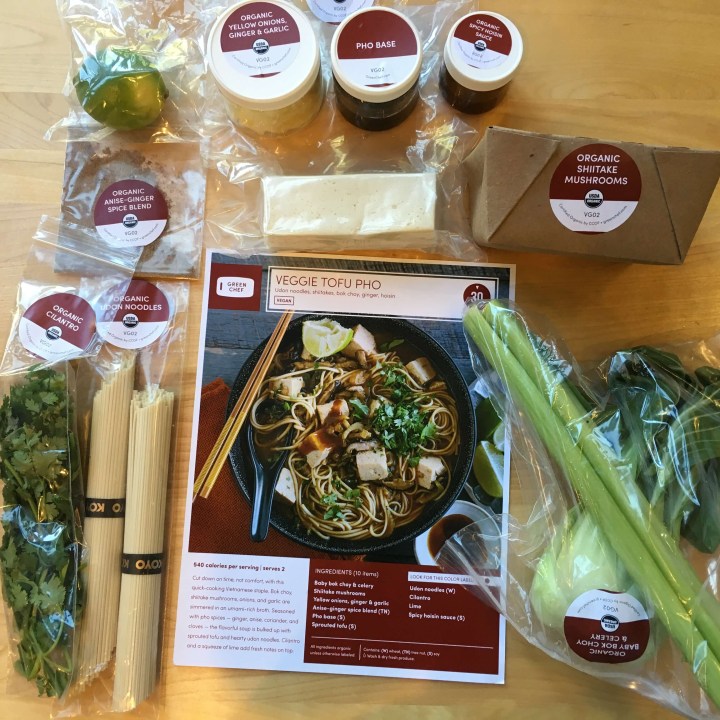 If you love spices in your food, you will certainly love Veggie Tofu Pho. It has ginger, coriander, anise and cloves that give the broth an umami flavor. The shiitake mushrooms and the tofu were great too.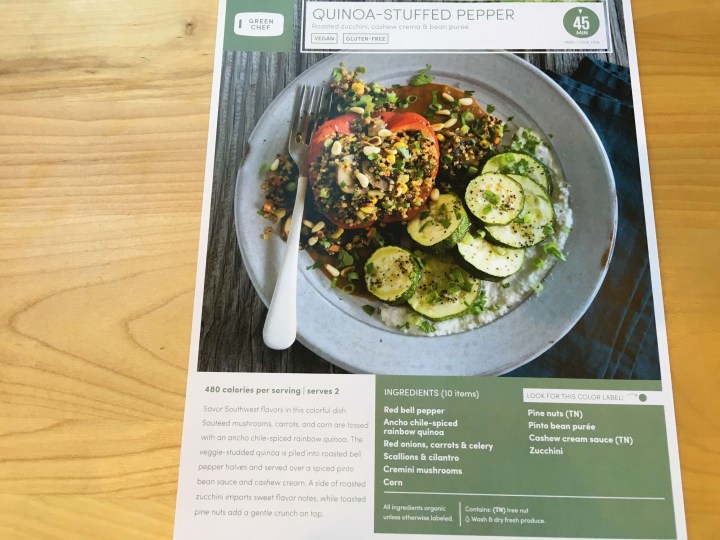 Next is Quinoa-stuffed Pepper. Quinoa dishes are not new anymore, but this ancho chile-spiced rainbow quinoa certainly got me curious.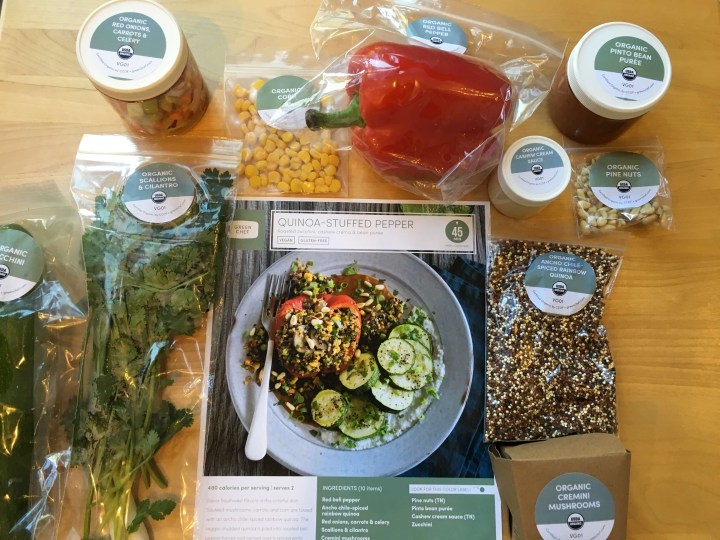 This dish is overflowing with Southwestern flavors. Sautéed mushrooms, carrots, corn and quinoa stuffed into toasted bell pepper halves — yummy! Top everything with bean sauce and cashew cream, then you're good to go!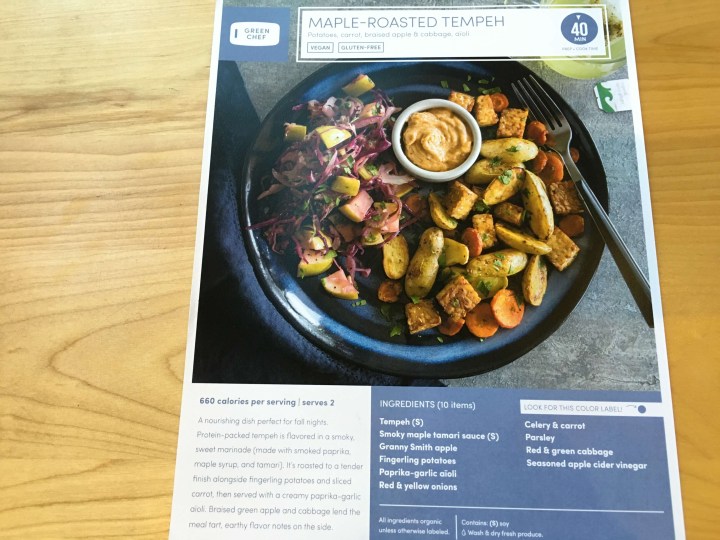 Last but not the least is Maple Roasted Tempeh. It's the perfect dish for fall, plus it's packed with protein.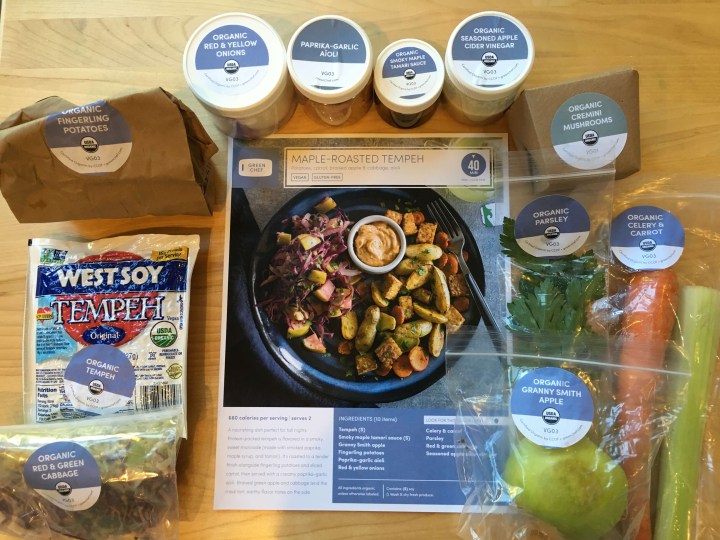 Because of the marinade, the dish tasted a bit smokey and a bit sweet – and that's a really good combination! For those who are not familiar with Tempeh, it is a soy product popular in Indonesia. It is often compared to tofu because of its appearance, but it has higher protein, dietary fiber and vitamin content.
Vegan meals are not necessarily boring. Green Chef proved that they can be tasty and interesting too. The servings, as always, are filling. It also makes me feel good that what I feed my family are organic and sustainable food items.