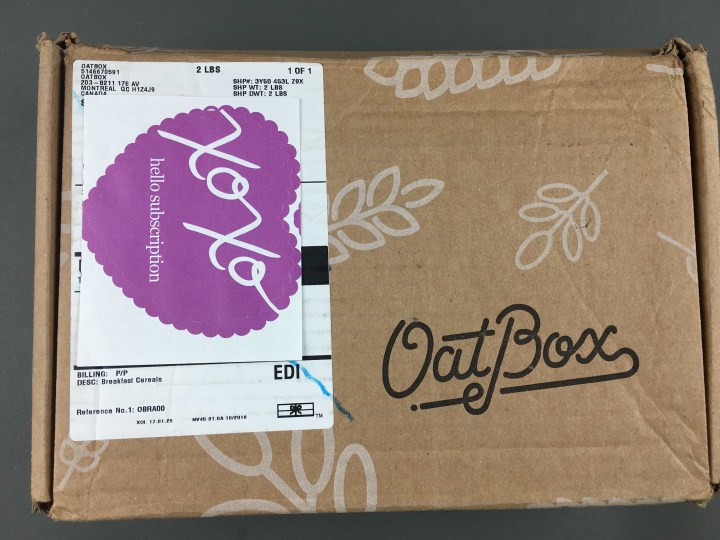 Oat Box is a subscription service that delivers healthy, tasty, all natural breakfast cereals to your home each month. Each cereal is handmade in Montreal, Canada by Oat Box's in-house team of chefs. Each month, you'll receive eight servings each of two different cereals, each of which reflects the current season. You can opt out without charge if the offerings don't appeal to you. If you have food allergies, just get in touch with Oat Box, and they'll be happy to substitute another cereal for you. Along with your cereals, your first month's order will also contain a glass jar that you can use to snack on your cereals on the go. Each bag should last for approximately 3 months from the date of receipt. Shipping is free in both Canada and the United States. For every box shipped, Oat Box has teamed up with the Breakfast Club of Canada to provide one meal to a child at school.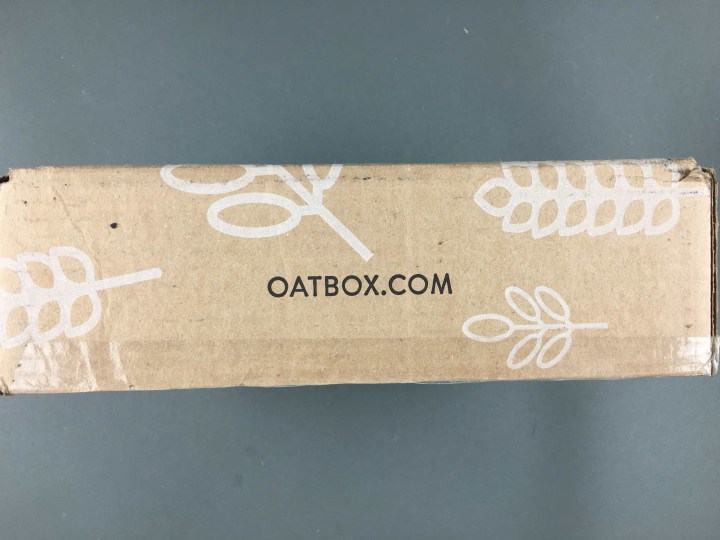 DEAL: You can save $5 on your first box – no coupon code required, just use this link to sign up!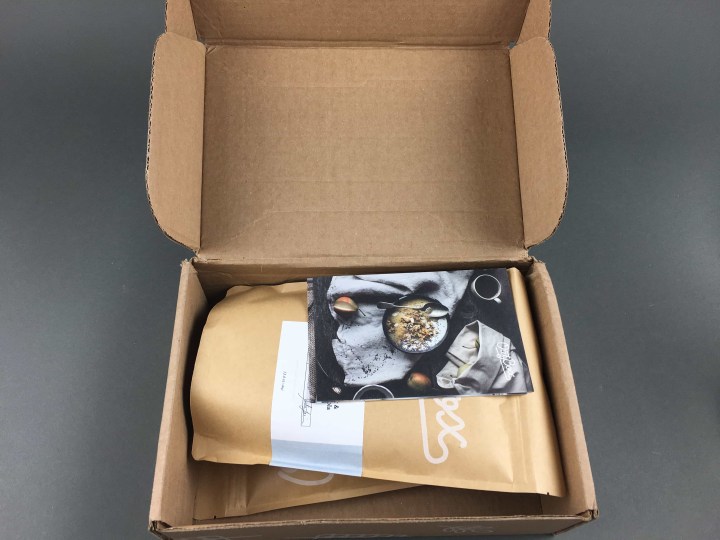 We received two packs of oats in the box. Can't wait to get them in my tummy! Yum!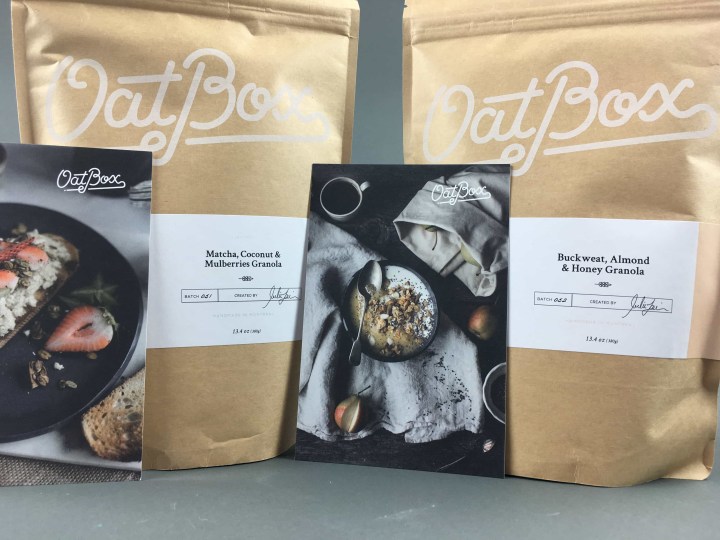 January 2017's box included Matcha Coconut Mulberries Granola and Buckwheat Almond Honey Granola.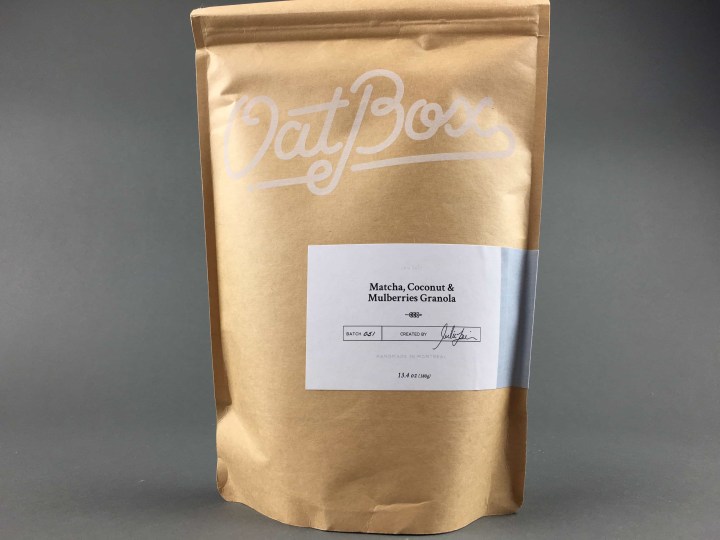 Oat Box's Matcha, Coconut & Mulberries Granola is all-organic! I know matcha tastes quite bitter, but in this granola, it mixed well with other ingredients and turned out good.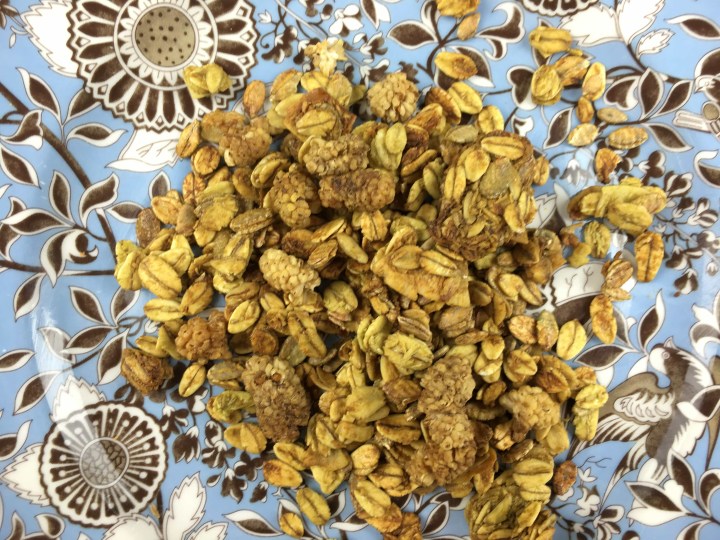 I could also taste the dried mulberries well. It adds texture to this oat mix and I like it.
Oat Box's Buckwheat, Almond & Honey Granola is the perfect breakfast mix.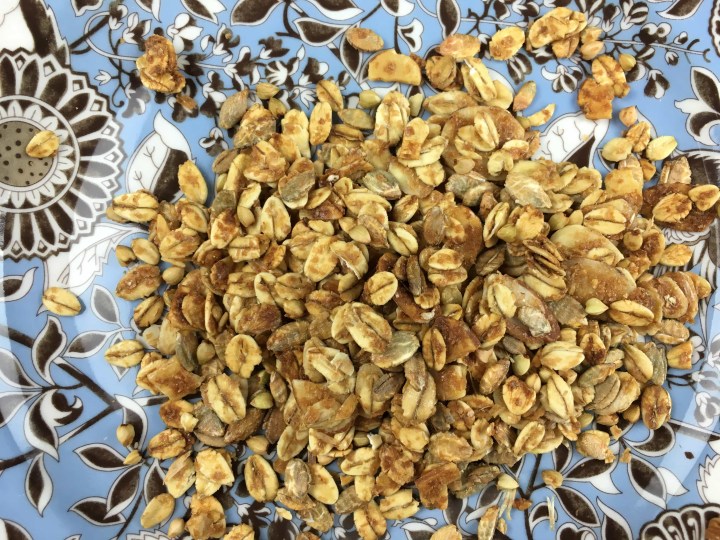 The nuttiness and the honey flavor taste great together. Classic. Just add milk and you're good to go!
Oat Box also sends notecards which includes a link to recipes that incorporate this month's granola selections. Breakfast Pizza and Breakfast Bowl sound delicious. I will surely check them out!
My family loves Oat Box! We always look forward to receiving this box and we love having a quick yet delicious breakfast fix. If you love cereals as much as we do, you can also opt for a biweekly subscription instead of a monthly subscription!