Mystic Monthly by Notoriously Morbid Cosmetics is a monthly themed lipstick subscription for $10 per month. Subscribers receive a full size exclusive Mystic Matte and one other full size lip product. If you're interested in this subscription, we suggest signing up for the waitlist.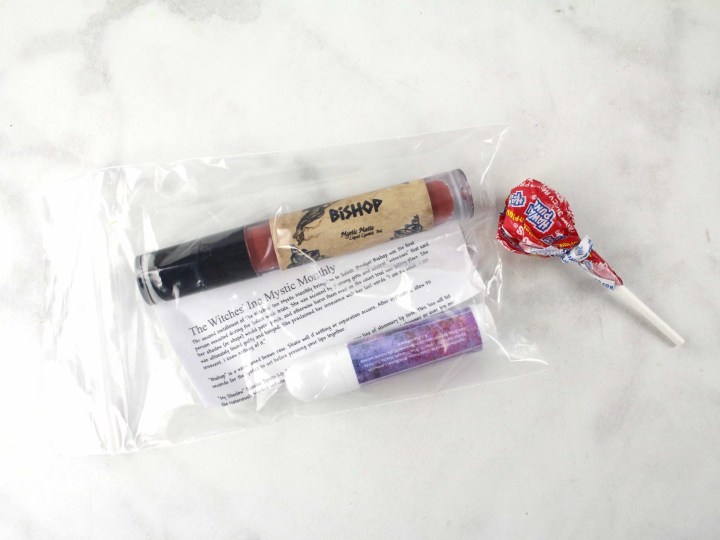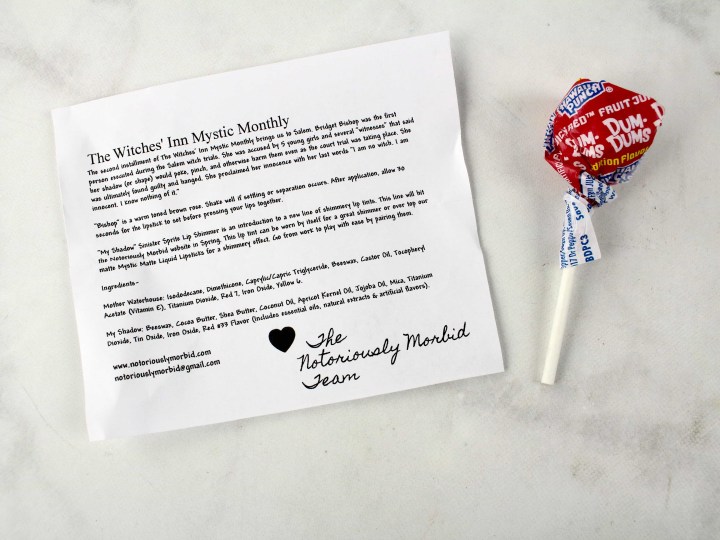 The theme of the month is "The Witches' Inn." You get a free Dum Dum lollipop, too!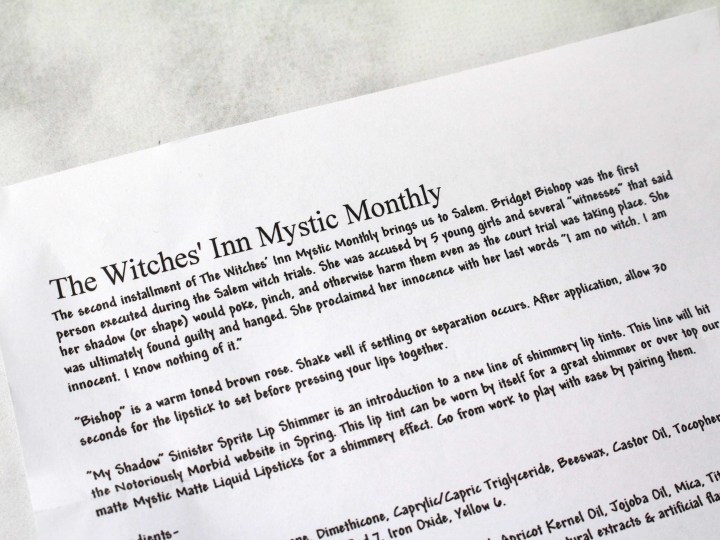 This is actually the second installment of the same theme. (I missed out on the first month!)
Everything in my February Mystic Monthly!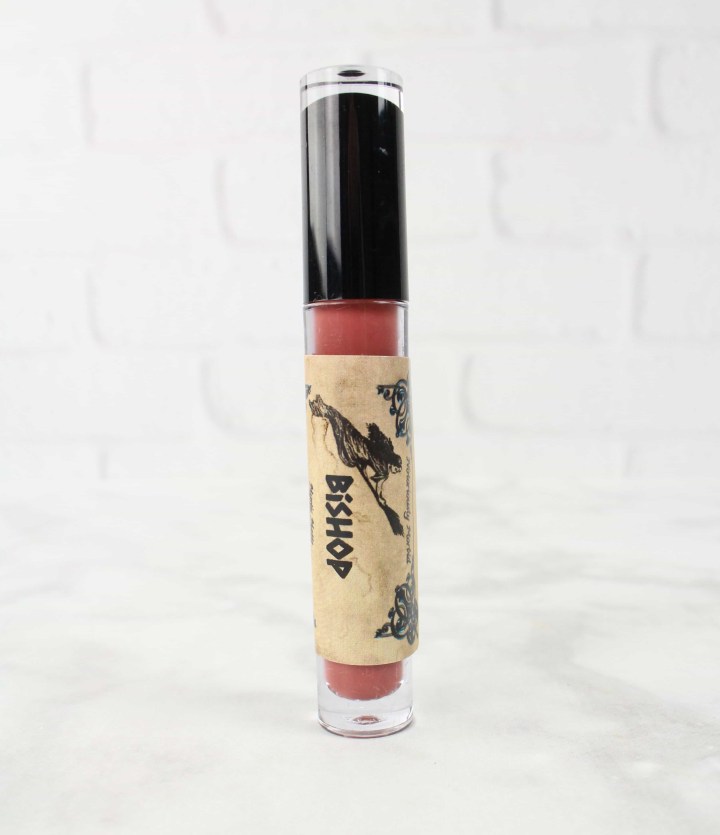 Bishop Matte Lipstick: The Bishops are the biggest name in witchery, right? At least according to Deborah Harkness!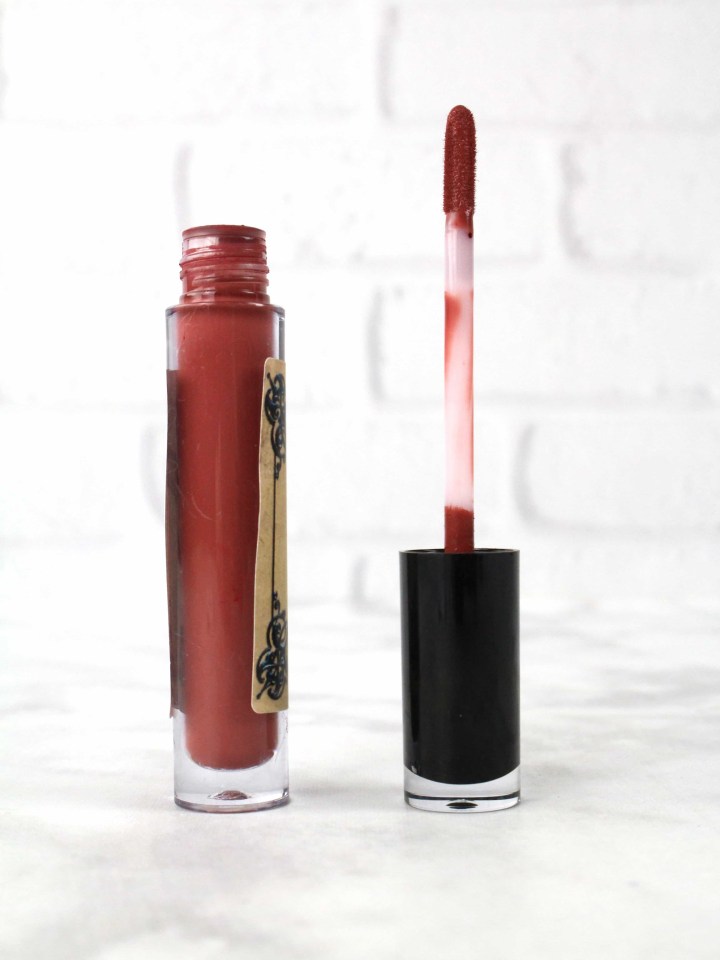 But let's get to the formula! This matte lippie has a cult following and for good reason! It goes on smoothly, dries quickly, and stays matte without being drying – and I'm totally in love with the color!
I have a regular swatch below but I also took a funny selfie, why not share?! This matte lipstick is comfortable to wear and I think the warm brown rose color is fantastic. As with all mattes, you have to be careful on the application – and that's the real reason for the funny selfie – applying it with your phone front facing camera doesn't always lead to best results.
My Shadow Sinister Sprite Lip Shimmer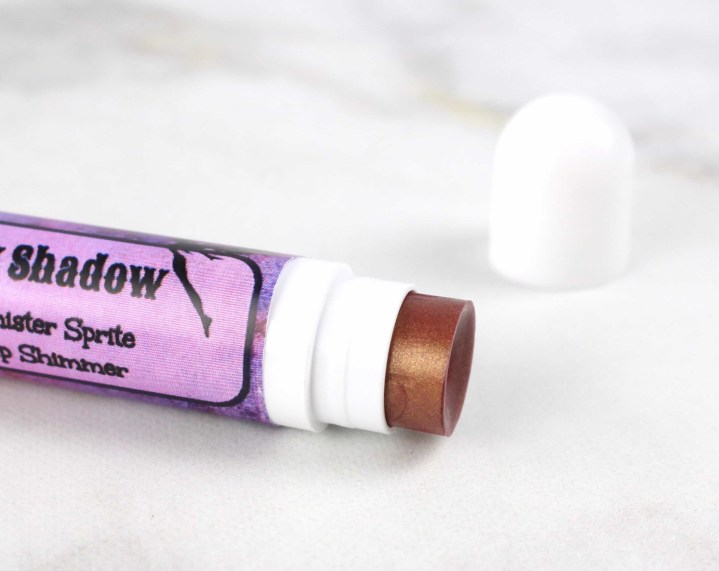 The lip shimmer was a gorgeous coppery shimmer. The card suggested layering the two, and that didn't work out for me (it removed the lipstick) but I loved these individually.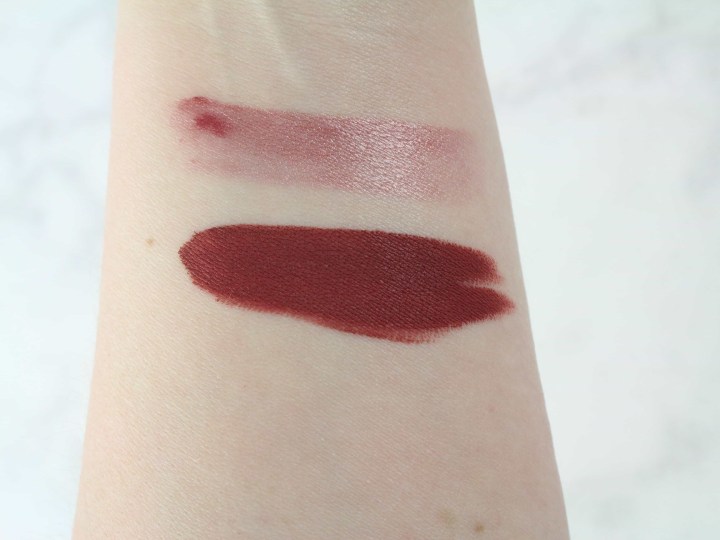 Mystic Matte has been called by tons of people the perfect matte lipstick, and I'm glad I tried it out, because I don't think they were exaggerating! I think the value is superb for this indie lipstick subscription and Notoriously Morbid's offbeat style is hard to top!
What do you think of Notoriously Morbid's Mystic Monthly?