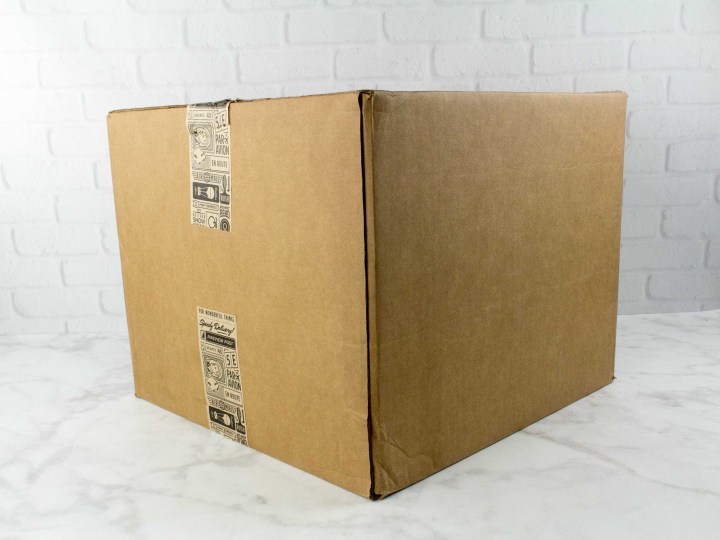 Nina Garcia Quarterly Box is a quarterly subscription box curated by Nina Garcia, creative director of Marie Claire magazine.
We use the word "quarterly" loosely when talking about Quarterly Co. it ships somewhere between every 3-5 months.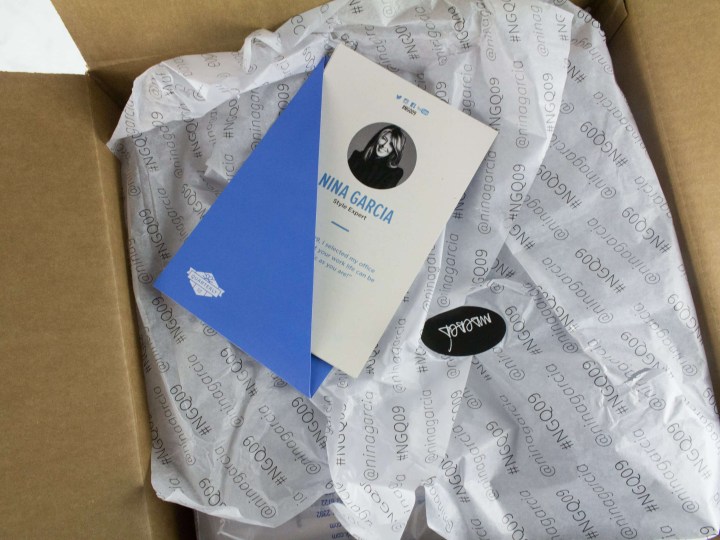 The items are wrapped in themed tissue paper adding to the excitement of opening up the box.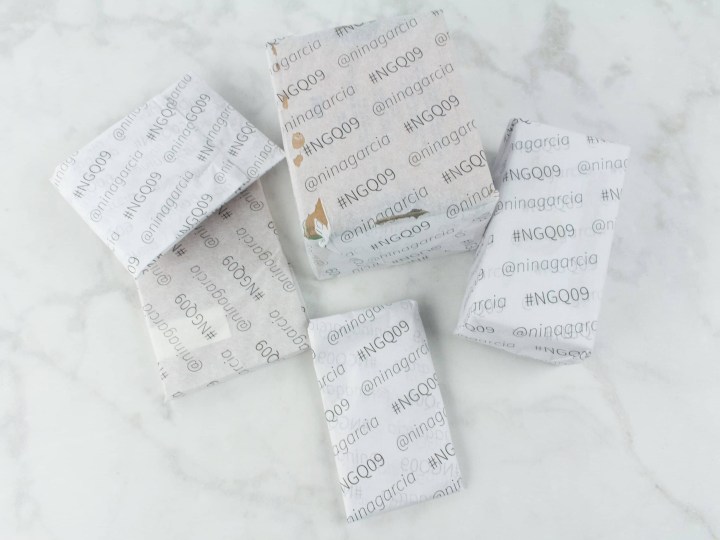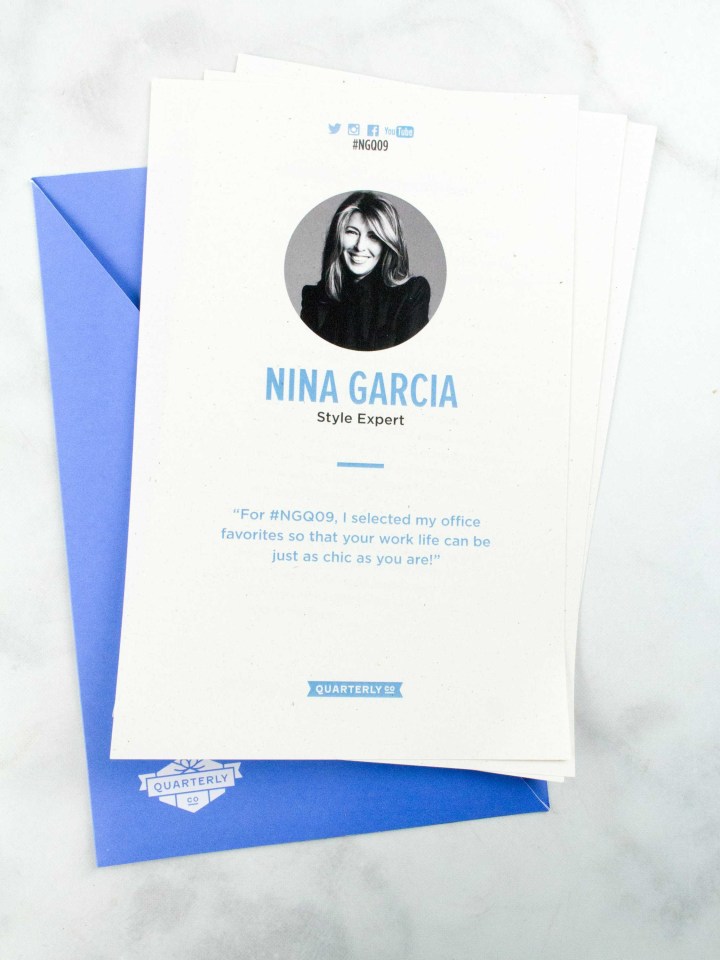 The curator's letter is what brings the box together.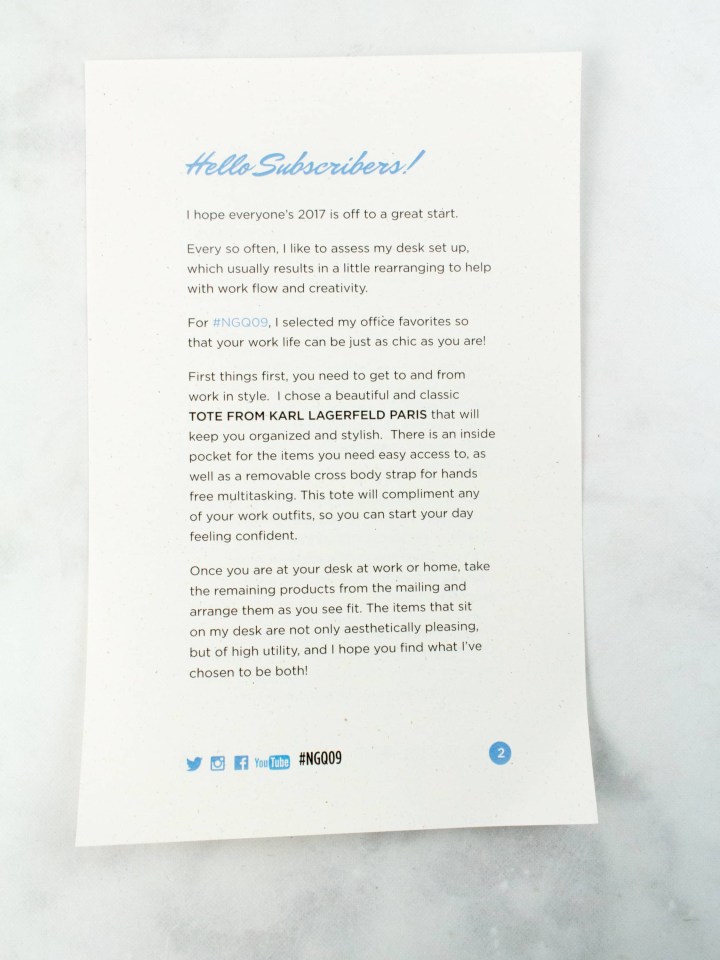 Nina Garcia explained why each item was chosen for the box. This quarter was focused on office favorites.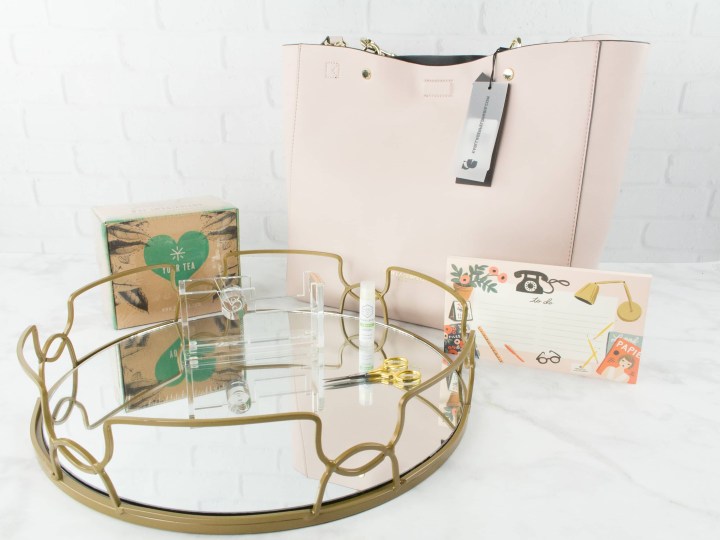 Here are the items in the Nina Garcia Quarterly Spring 2017 Box!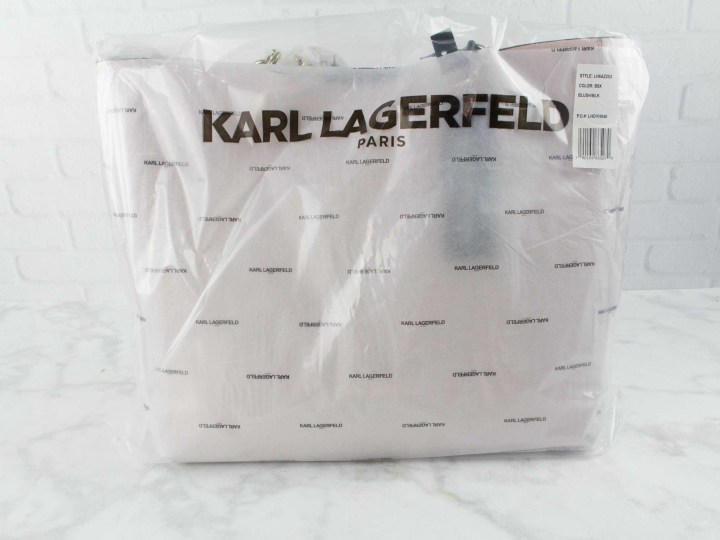 I liked that this item came completely protected in its retail packaging.
Karl Lagerfield Paris Shopper Tote ($133.50)
This shopper tote is reversible! Mine reverses to black and all the totes subscribers received are either white or black for the reverse.
The tote is large – about 13″x12x5.5 – and secured with a strong magnet!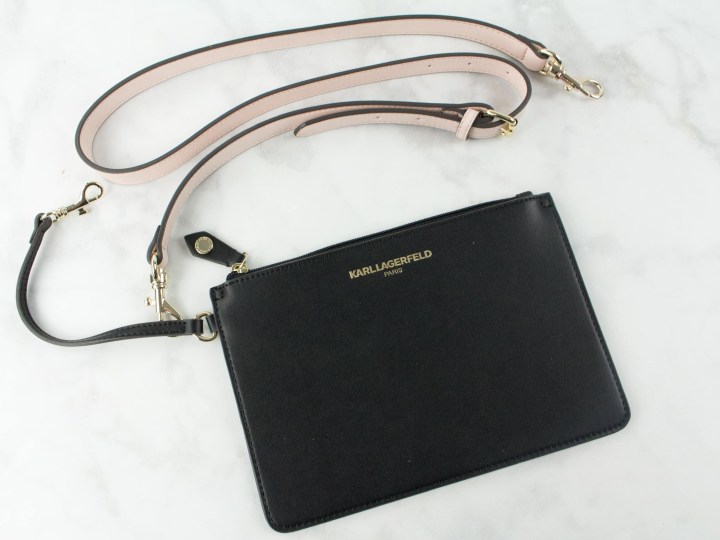 Also included are a long cross body strap and a cute pouch to clip on – no need to worry about the lack of pockets inside this reversible bag.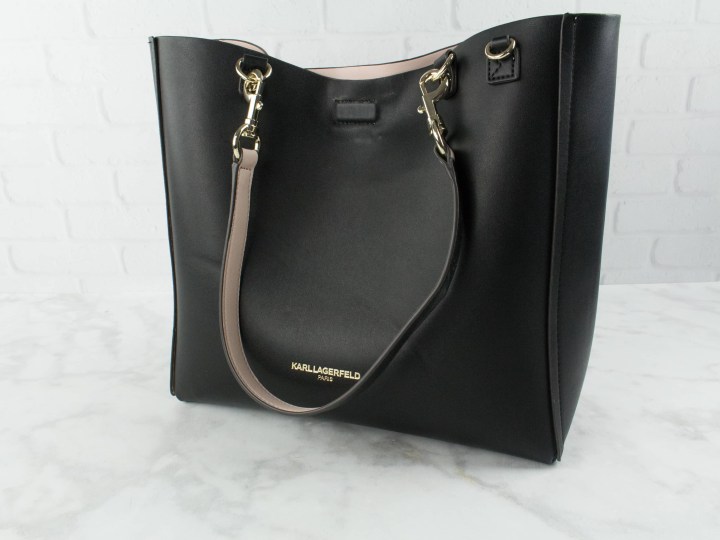 When you reverse the bag (which I wouldn't do terribly often, perhaps twice a year?) you unclip the handles and reverse them too.  I love this – so chic!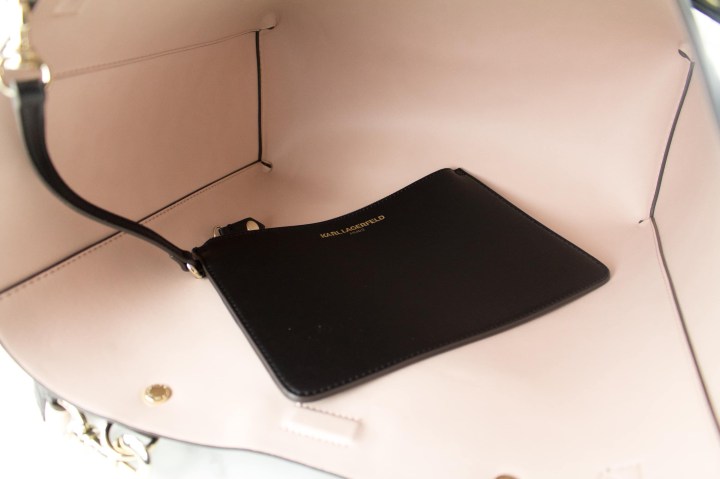 My favorite is this beautiful blush interior with the small pouch clipped on. Everything is easy to find!
A dust bag was also included!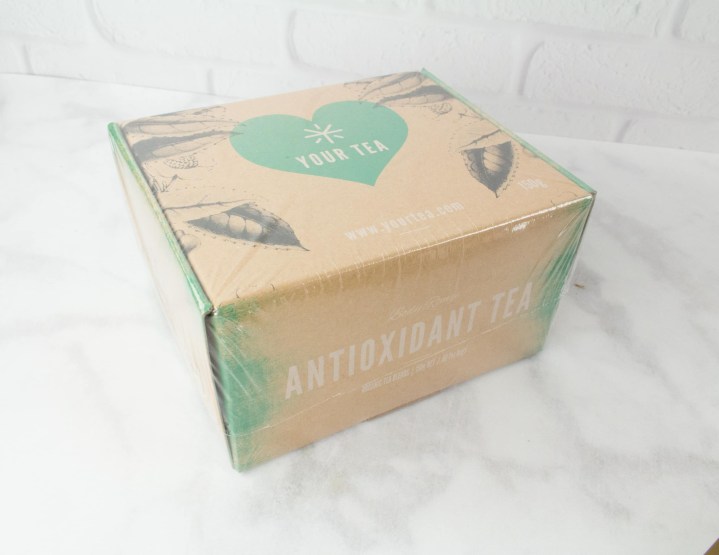 Your Tea Antioxidant Tea ($35) This tea is intended to increase immunity, assist sleep, and act as a digestive aid, as well as strengthen your overall system. The ingredients are: Ginko Biloba, Eucommia Ulmoides Oliver, Ginseng, Lucid Ganoderma, Fleeceflower Root, Barbary Wolf Berry fruit, Coin Lacryma-jobi Linn, Poria, Chinese Red Tea, Cinnamon, Rose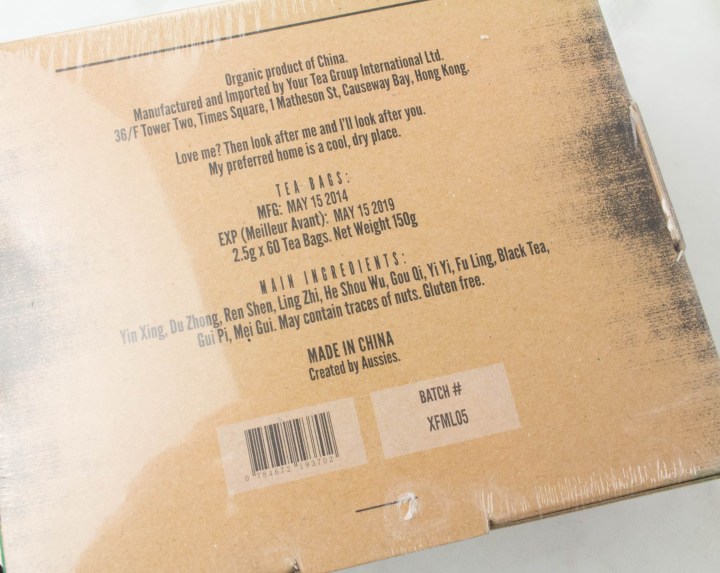 60 bags of antioxidant tea will help you detox alright! This is the second box of this brand of tea I've received over the past couple week – we may all be seeing it quite a lot!  This brand's focus is on modern tea blends
using ancient traditional Chinese medicine principles. I don't drink tea at all so I left this one sealed up.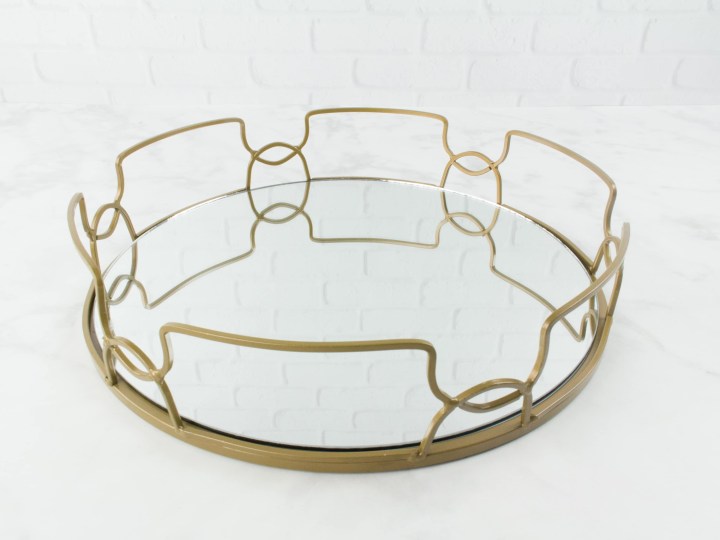 Jay Companies American Atelier Round Mirror Tray ($39.99) This giant mirror tray is fabulous. It's 15″ in diameter and when I finally got to it at the bottom of the box I knew why the outer box was so giant, apart from the purse!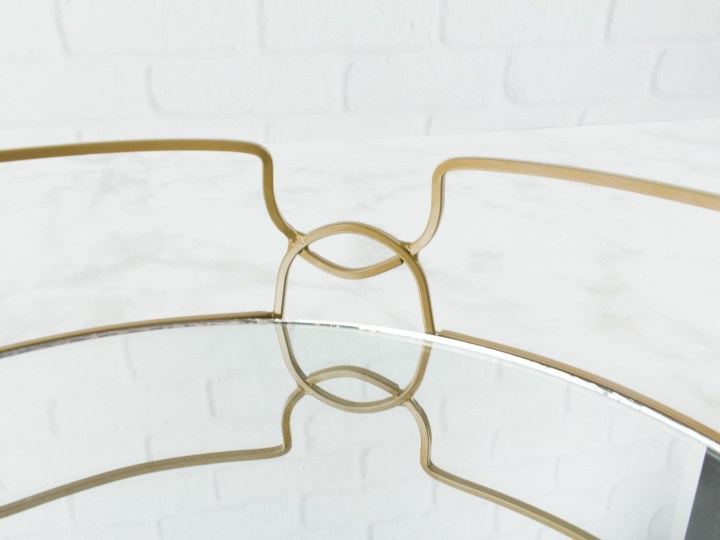 It's too large for me to reasonably consider putting it on my desk, but I think it would be great as a display piece on a table or a large nightstand.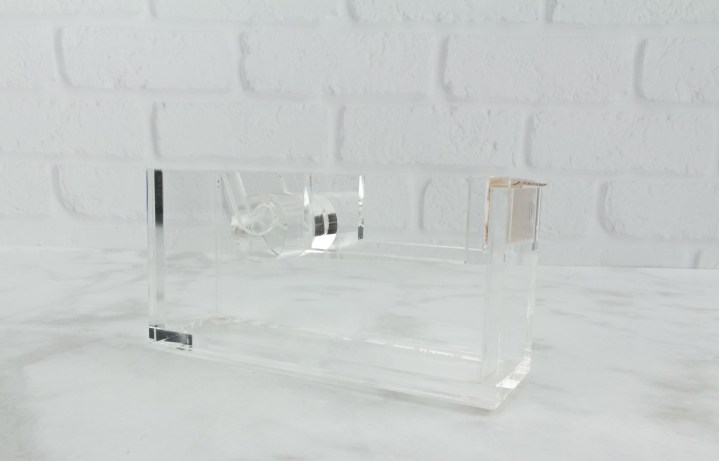 Russell + Hazel Acrylic Tape Dispenser ($20) now you see me, now you don't! This dispenser is nearly all acrylic and I love how this functional item just melts away so you can pretend you have a clear spot in your desk.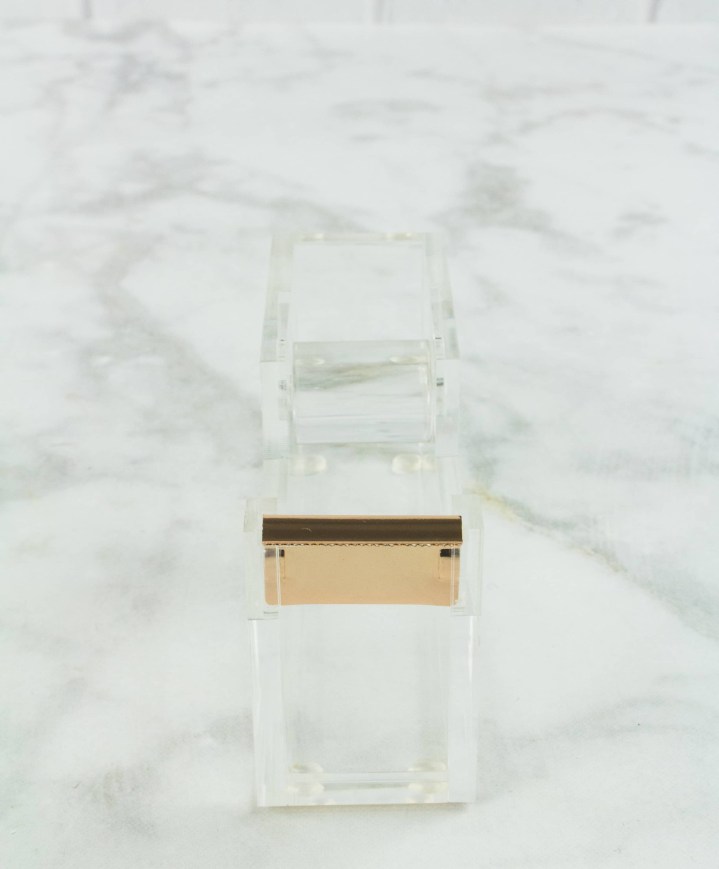 The only part that isn't clear is the cutter.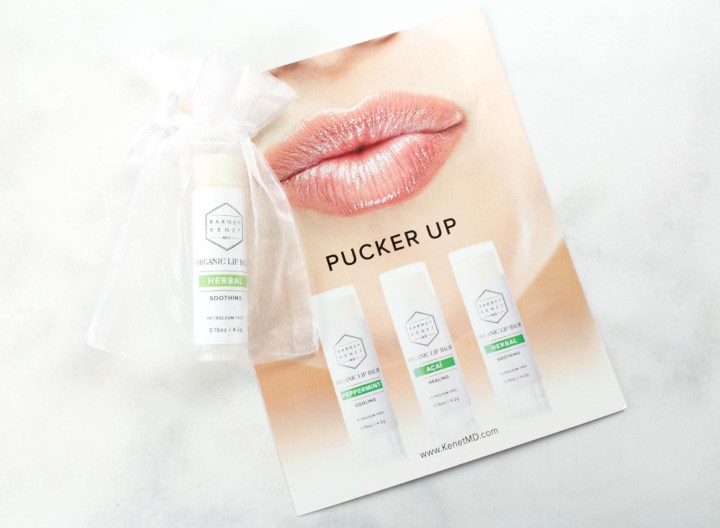 Dr. Barney Kenet Organic Herbal Lip Balm ($6)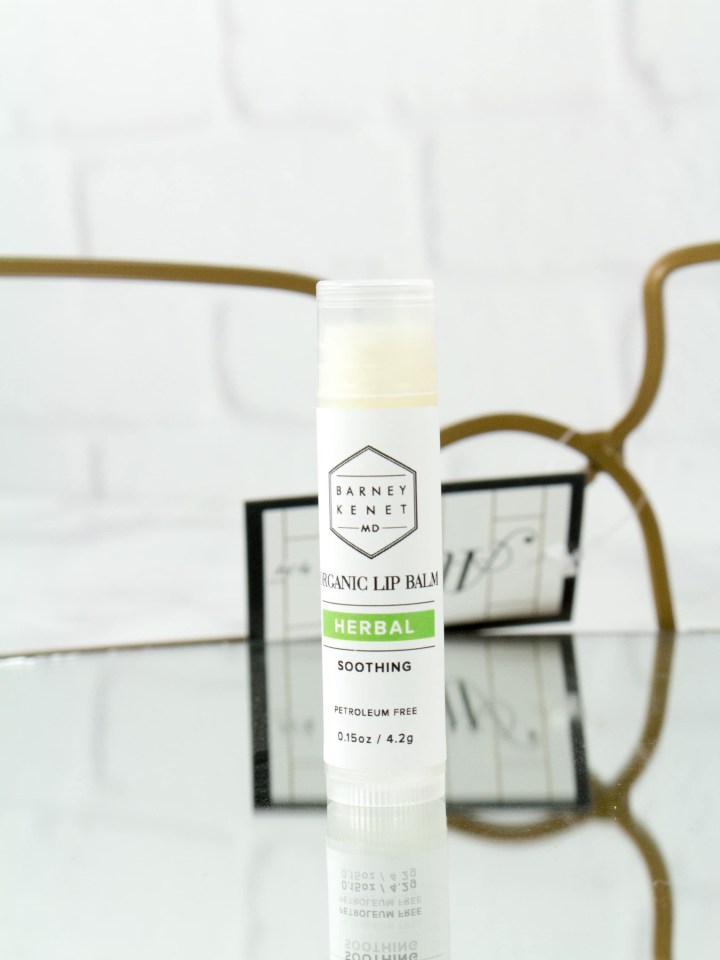 I thought the herbal lip balm idea was interesting and was excited that they sent that variation instead of peppermint (one of the styles shown on the card) but was bummed when my lips tingled. I am not a personal fan of mintlips.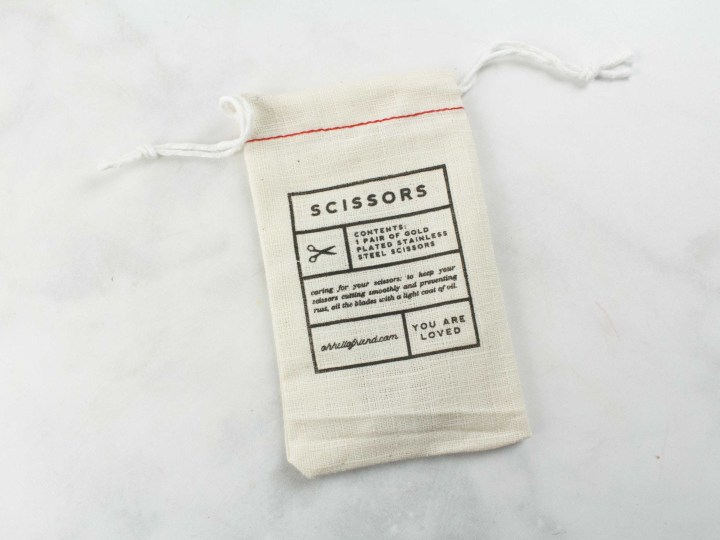 Oh, Hello Friend Gold Handled Scissors ($12) I squealed over these.
These tiny gold plated stainless steel scissors are perfect for crafts, embroidering, or just clipping off tags from a garment.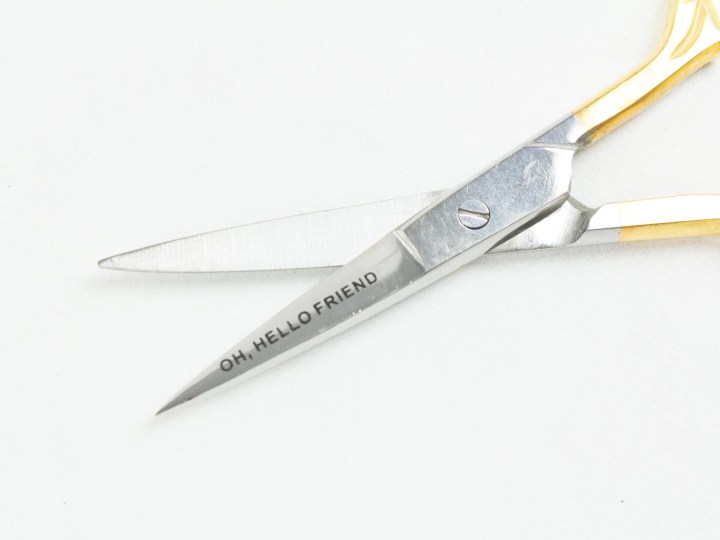 Plus they say "Oh, Hello Friend" on the blades. How darling is that?! The pineapple scissors they make are totally on my wish list!
Rifle Paper Co Notepad ($8.50) This is such a cute desk pick me up and useful too. Who doesn't love Rifle Paper?!
I subscribed again to this box as soon as I saw the Karl Lagerfeld spoiler – I knew I would love it, and I do! With $255 in products the value they packed in to this $100 box was fantastic. I think this is the best Nina Garcia Quarterly box yet and it's making me really curious about the next box. It's really hard to be cranky with this box's erratic shipping schedule when they put such fun and fabulous items in the box!
What do you think of #NGQ09? Let us know in the comments!