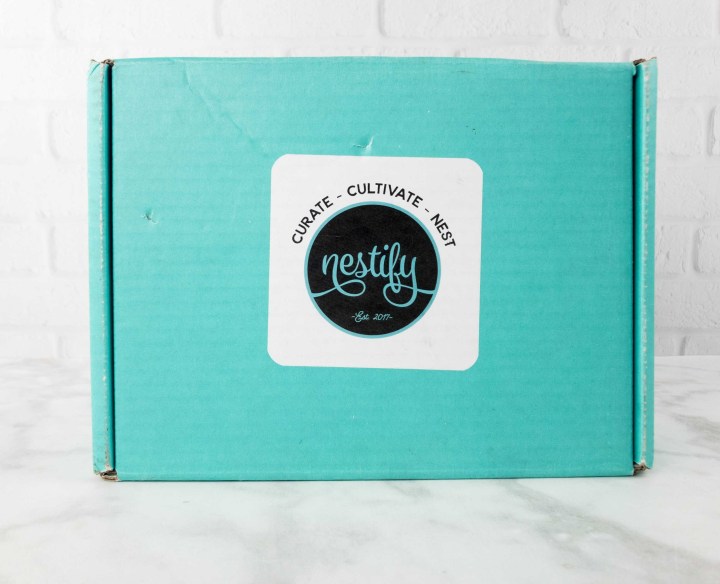 Nestify Box is a monthly themed home decor subscription box. Every month, you'll get high quality crafted items that promise to improve your home and your life. Everything is made by skilled artisans from around the world, all for the cost of $39.00 per per month.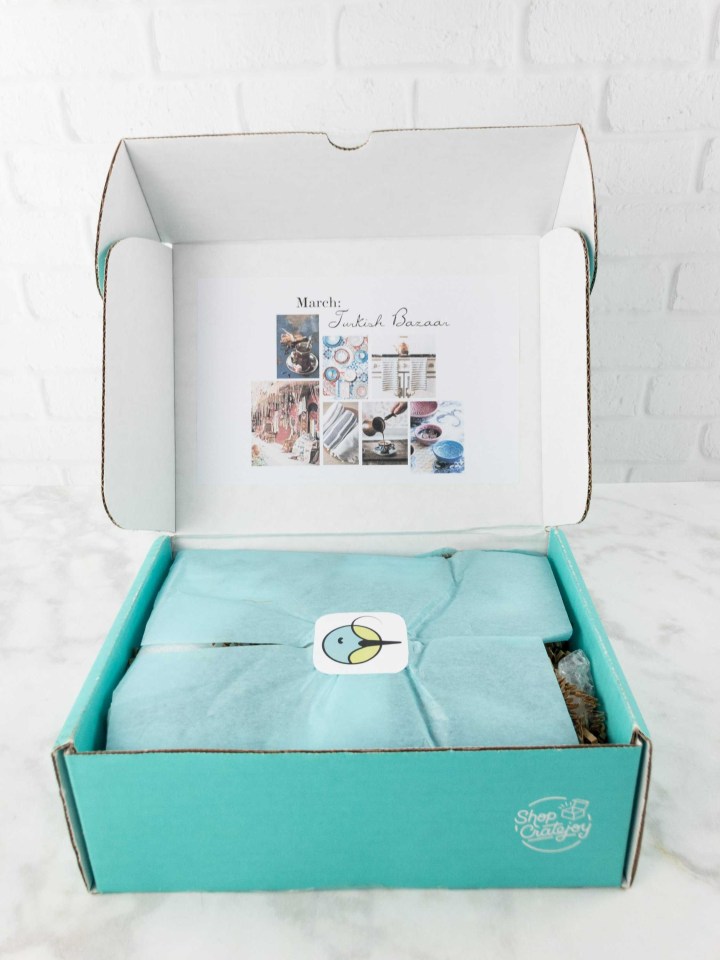 A mood board is included on the box lid to help give you inspiration on styling the items!
DEAL: Receive your first Nestify box at half price, when you sign up for a 6-month subscription with SAVE50 OR use code LAUREN10 for 10% off any 3 month or more subscription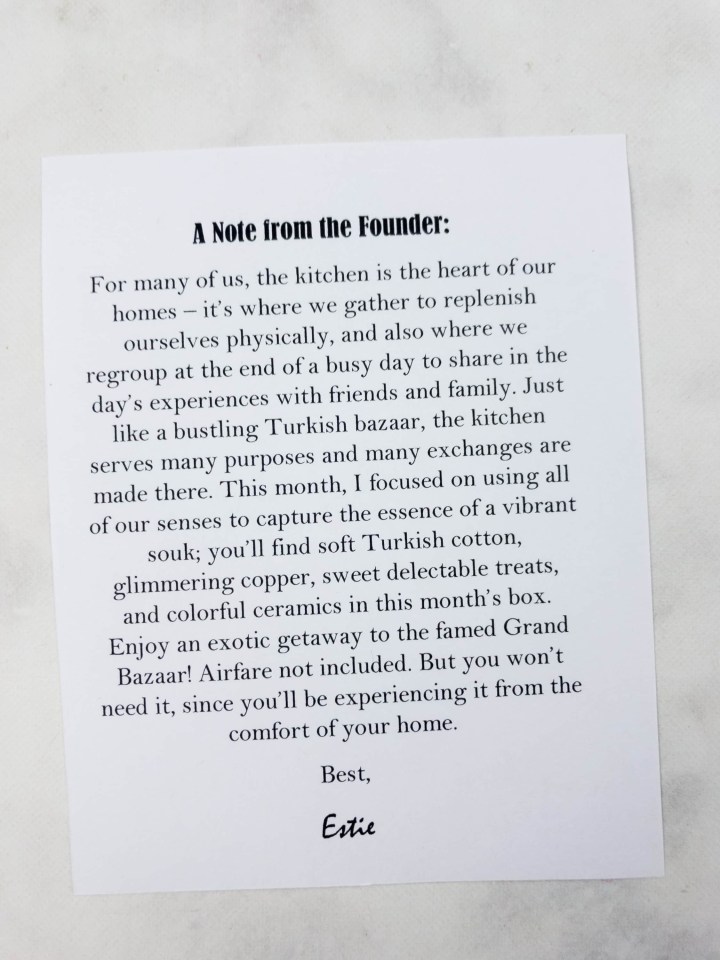 A short note from Estie, the founder of Nestify Box. According to her, the items are what you usually find in a Turkish Bazaar!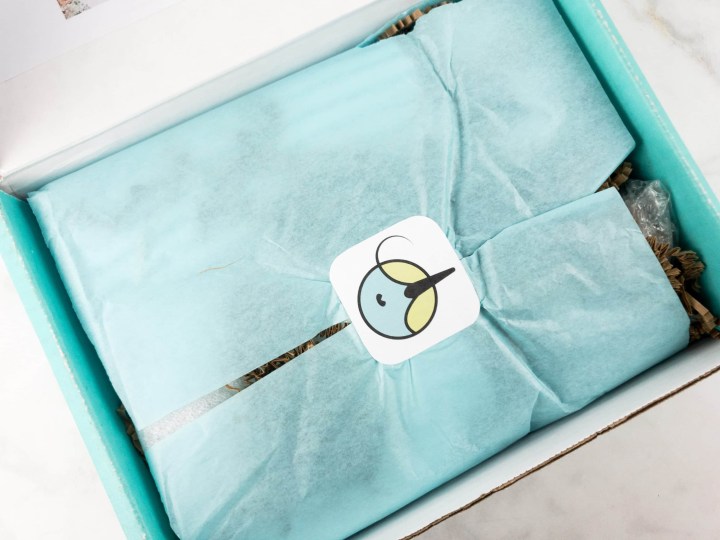 Everything is wrapped inside a light blue tissue paper…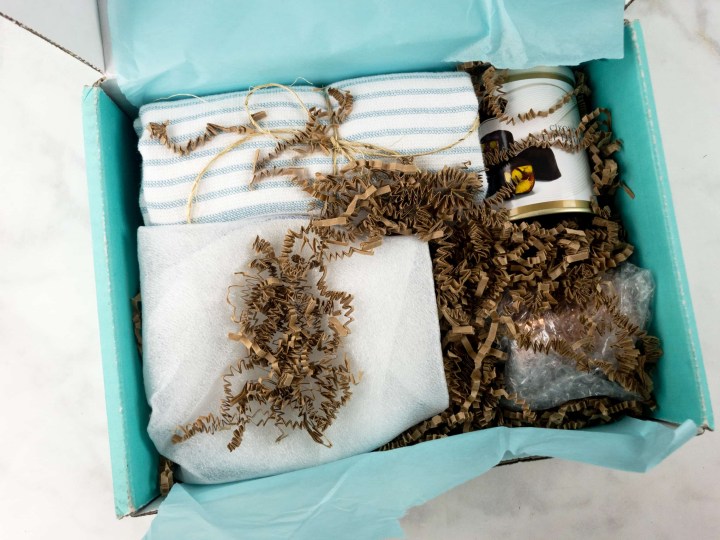 … and protected with brown paper squiggles.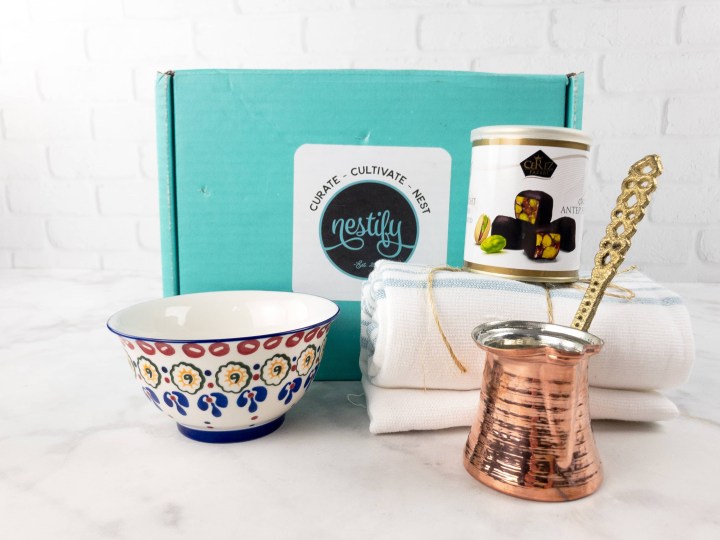 Everything in my March 2017 Nestify Box.
Gypsy Signature Ceramic Bowl ($6.23)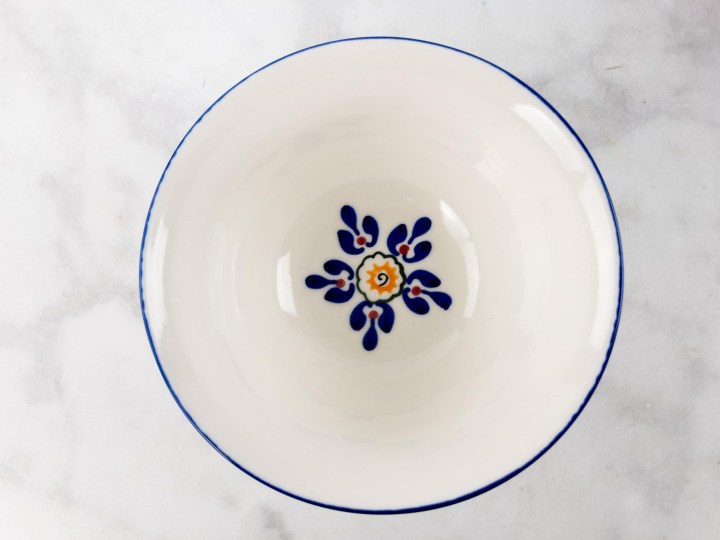 Turkish-style floral patterns adorn both the inner and outer surface of this glazed stoneware. It is dense and strong, an accent piece appropriate for functional ware.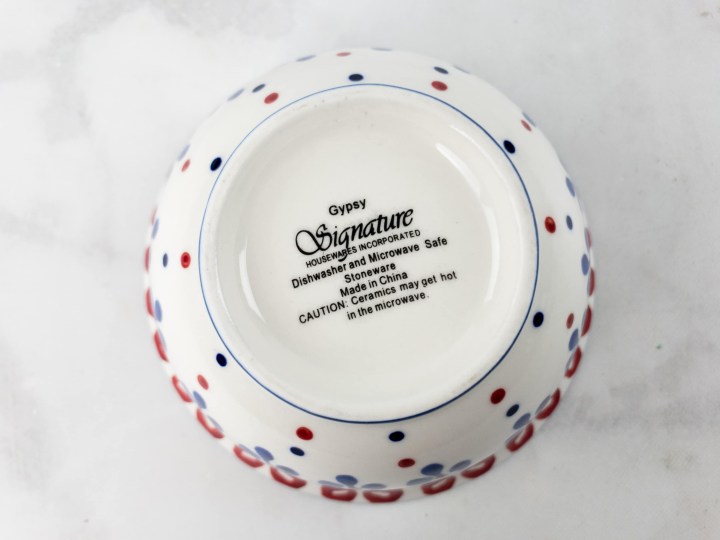 This made-in-China stoneware is dishwasher and microwave safe.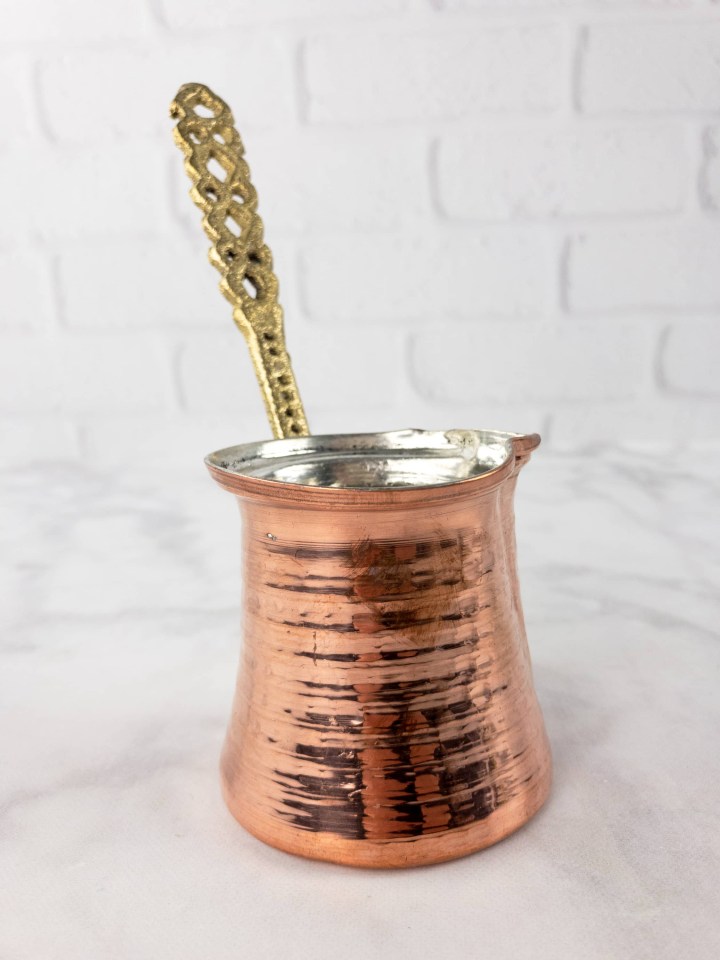 Copper Turkish Coffee Pot ($7.68) Note that we linked to what we think is the same item. The item we received in the box may or may not be the same, and may or may not be food-safe – nothing was noted in the information (and I therefore wouldn't use it for edible materials). It has a nice shiny coppery outside.
I love copper accents in my home, I think this is a great display item but doesn't seem to be particularly high quality.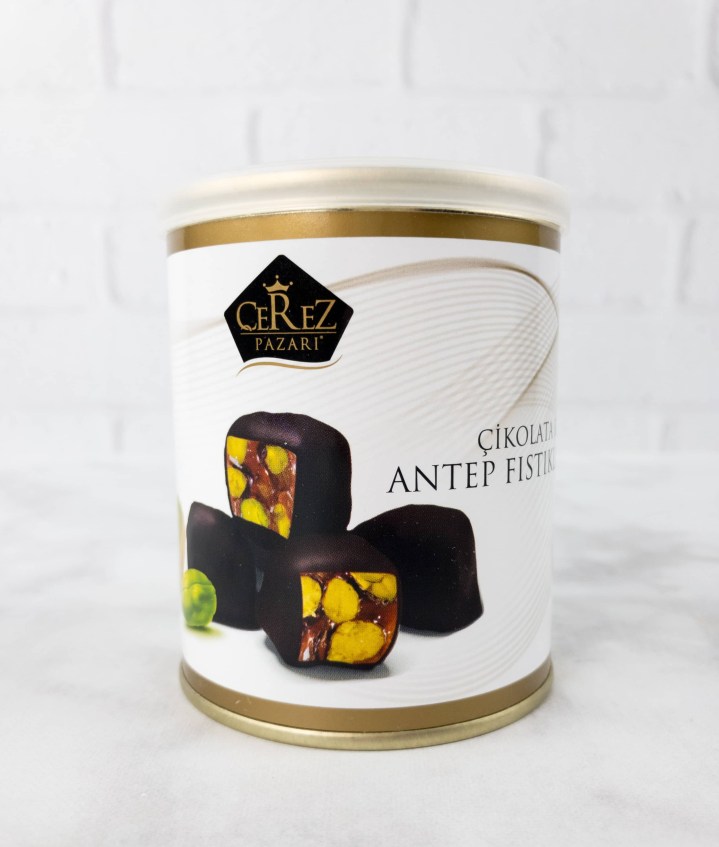 Cerez Pazari Cikolata Kapli Antep Fistikli Lokum ($6.95)
It's an authentic Turkish chocolate Turkish Delight!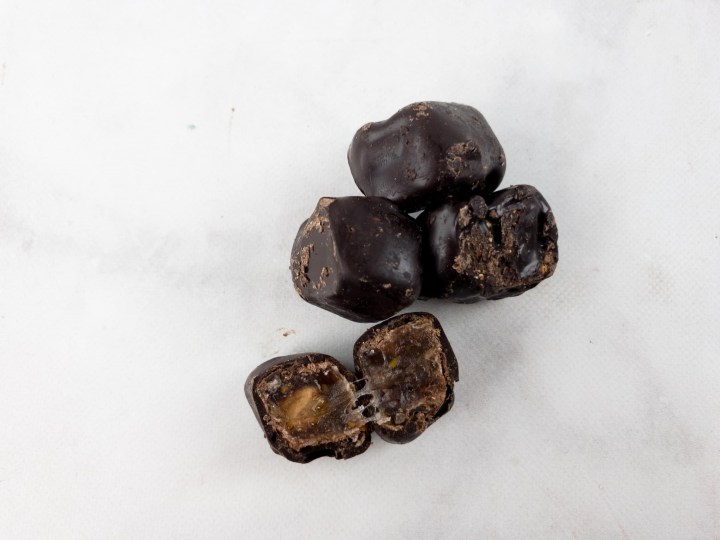 It is chewy (but very soft) and nutty! If you're a tea lover, you can definitely pair this with a nice cup of tea or just enjoy it by itself. It's super yum and the flavor of the pistachio is fantastic.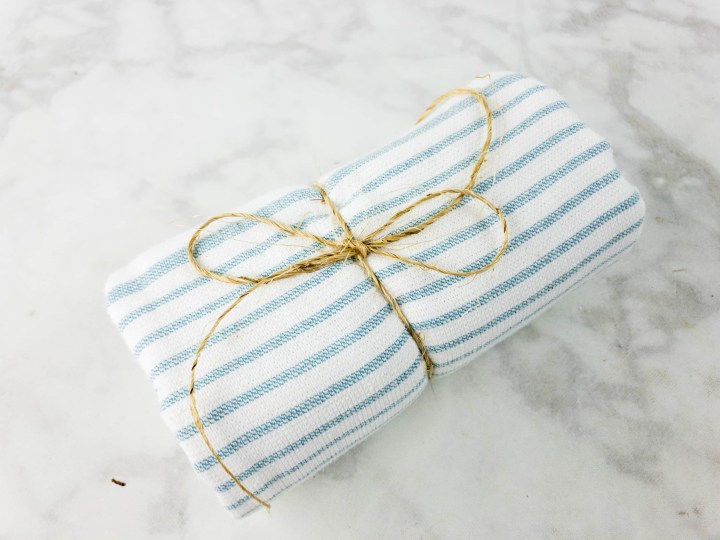 Ladinne Turkish Cotton Towel ($8.50)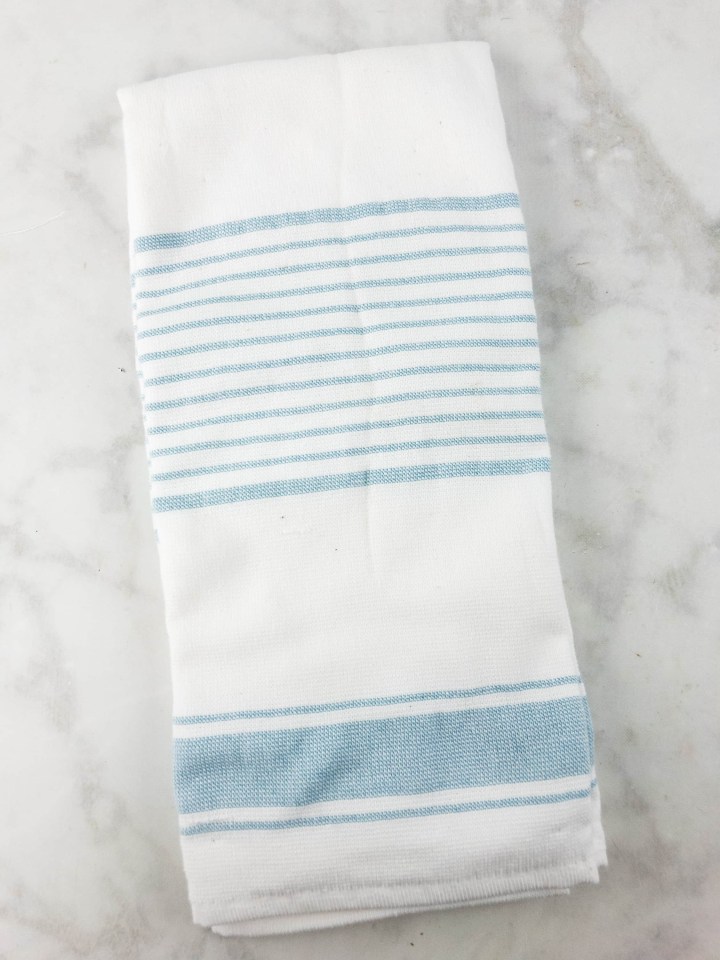 Turkish towels are awesome – soft and absorbent!
This is made of 100% cotton but dries pretty quickly compared to regular ones. Usually we receive regular woven Turkish towels in subscription boxes – I was surprised to get looped cotton.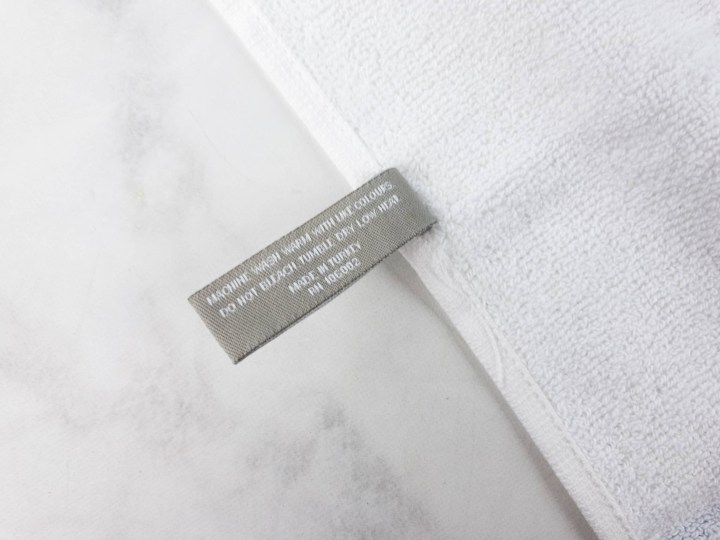 Based on the prices we found for the same/similar items, the value was a bit disappointing at about $29, well under the cost of the box, which doesn't include shipping. I'm hoping they can get it to a break even value as the box matures – this is their second or third box, so I'm hoping that value & quality improve over time.
https://www.instagram.com/p/BRoaLuFgPHd/?taken-by=nestifybox
It's worth noting that subscribers received variations – many people received a spoon rest, which I would have preferred over the bowl.
I did like the thoughtful combination of items from Nestify Box – every product did fit with the theme. I thought that the presentation was very sweet, and I'm always happy to see a box of goodies for my home.