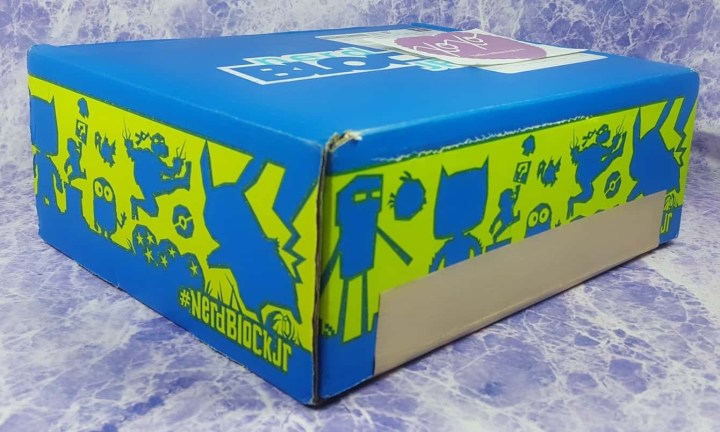 Nerd Block Jr is a subscription box for boys or girls ages 6-11 (you pick the box – boy or girl) that is a monthly surprise of fun little toys for kids. They're part of the Nerd Block Family – check any of them out here. With my two boys we get the boy box.  There is no hiding this box when it comes. The design on the outside is phenomenal and you really know what you are getting.  I love the vibrant blue and green all around and through the box.
The boxes now include a shirt! We love all of the shirts we've gotten so far and they wash and wear really well.
First look in the boy box for February. There isn't much packaging to these as all the items are just in the box itself but with the pattern of the box, all the way through it still looks awesome!
DEAL: Save 15% on your first month with coupon code HelloSub16.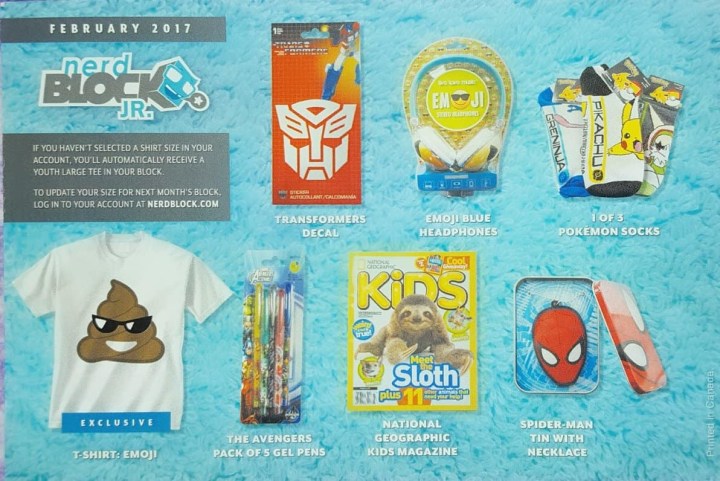 The information card provides a list of all the items included in the box.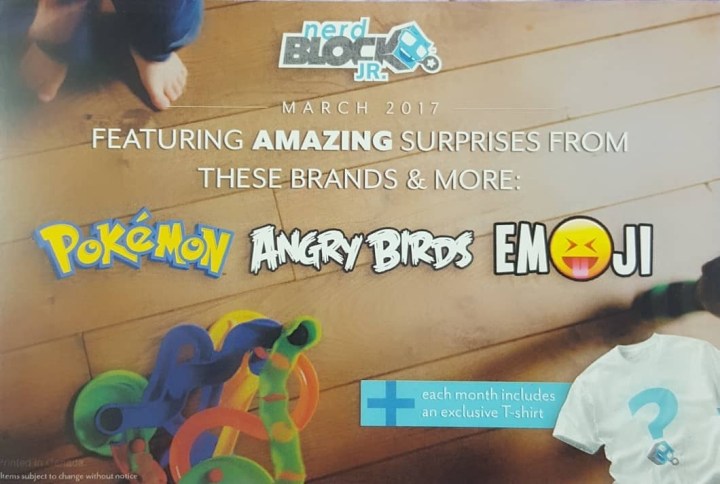 Your little boy will surely love what Nerd Block Jr. for Boys has come up for next month: Pokemon, Angry Birds, and Emoji. My boys were already starting to claim the items and we haven't even gotten the box yet.
Everything in the February 2017 box!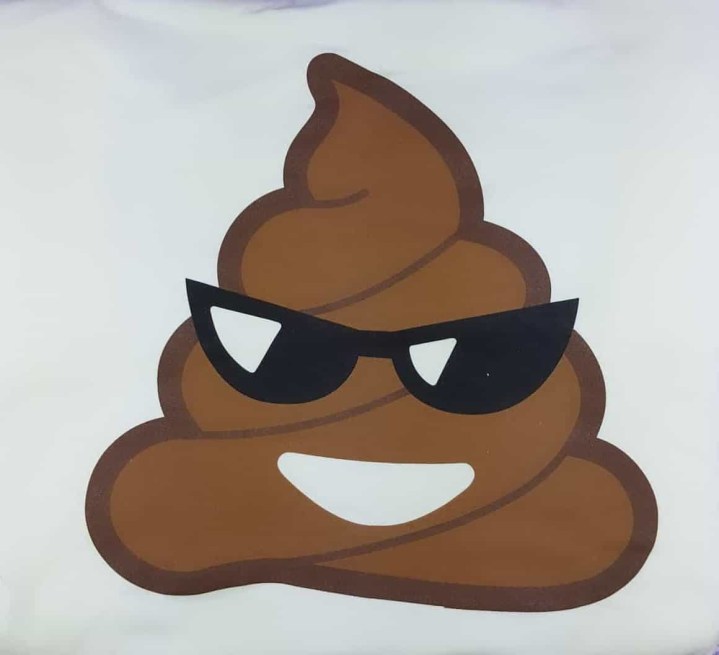 Poo Emoji  T-shirt from Shirtpunch – I can't help but laugh at this one. My boys think it is terrific and so funny. Really talking about poo is always funny to little boys. We actually have some inspirational art in my bathroom with this on it and I just got some dies for my scrapbooking that are the same image. I love them all and my boys can't wait to wear this one.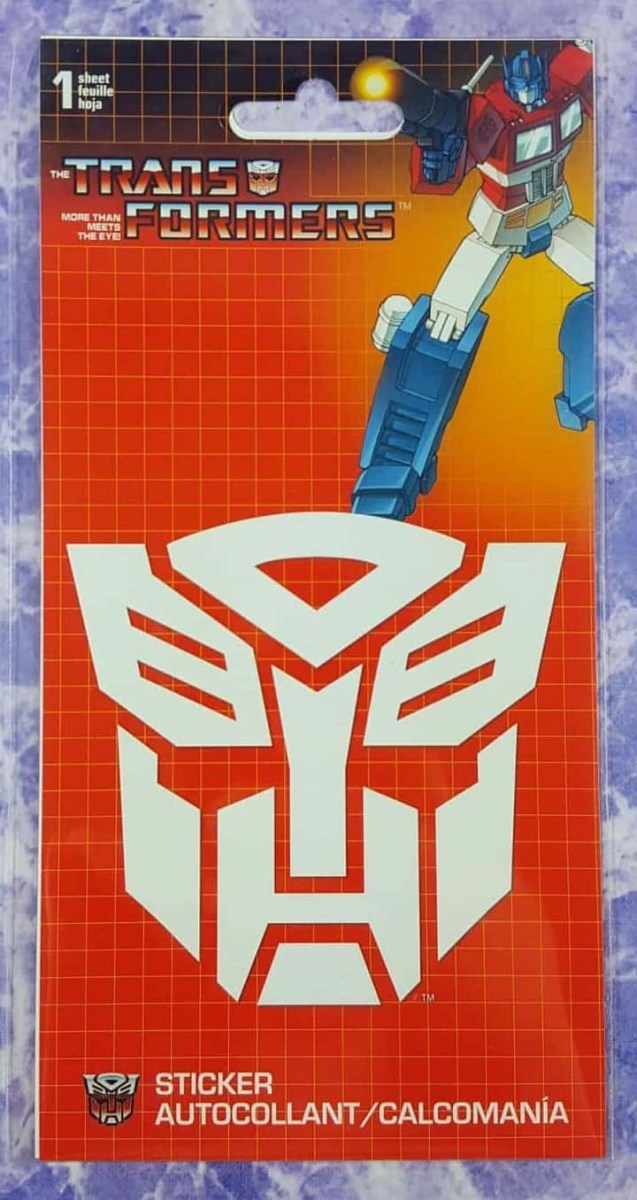 Transformers Decal ($2.21) – I can't help it, I love Transformers and this one is great. My boys love stickers of all kinds and are trying to decide where they want to put this one.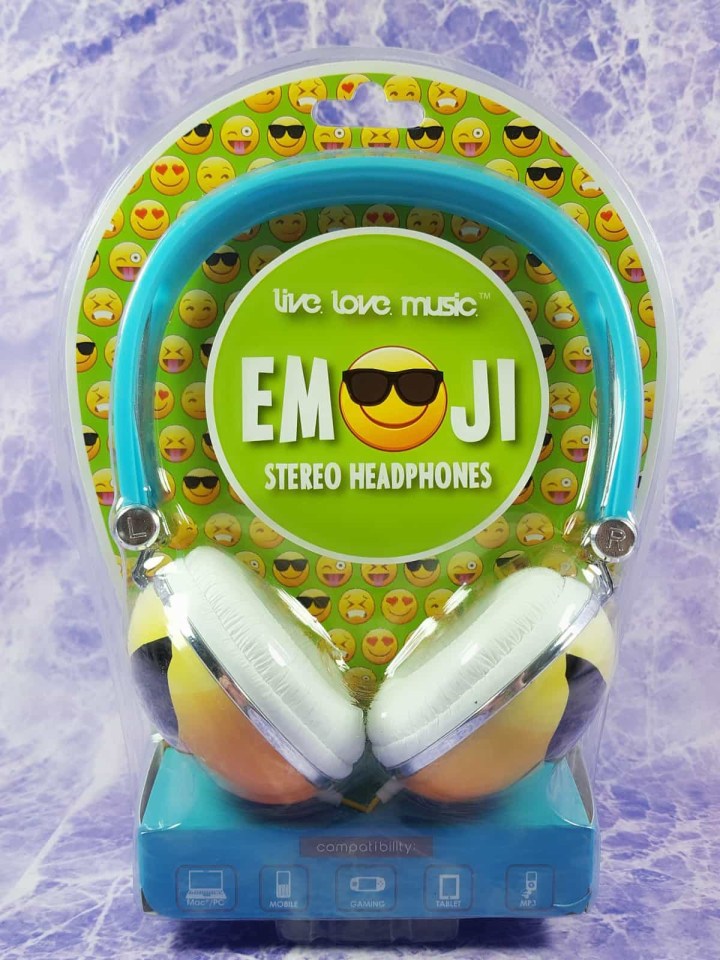 Emoji Headphones ($7.99) – Perfect timing. We are getting ready to go on a trip and my youngest can't find his headphones. These are getting set aside until we leave and then he can use them while we are gone. These are really cute and funny and the face on the padding is bold.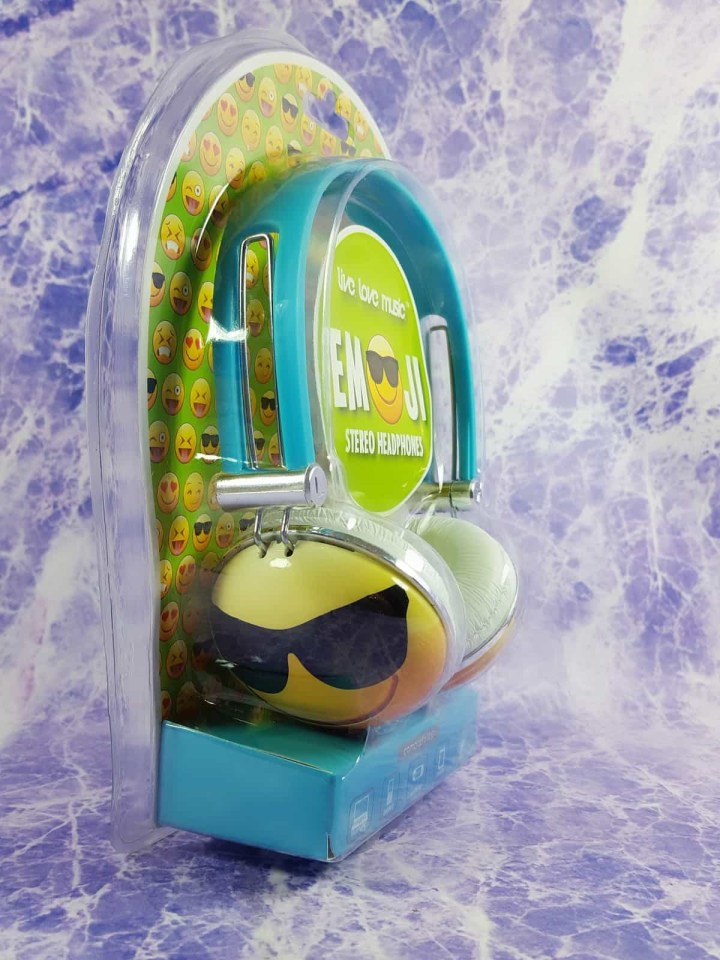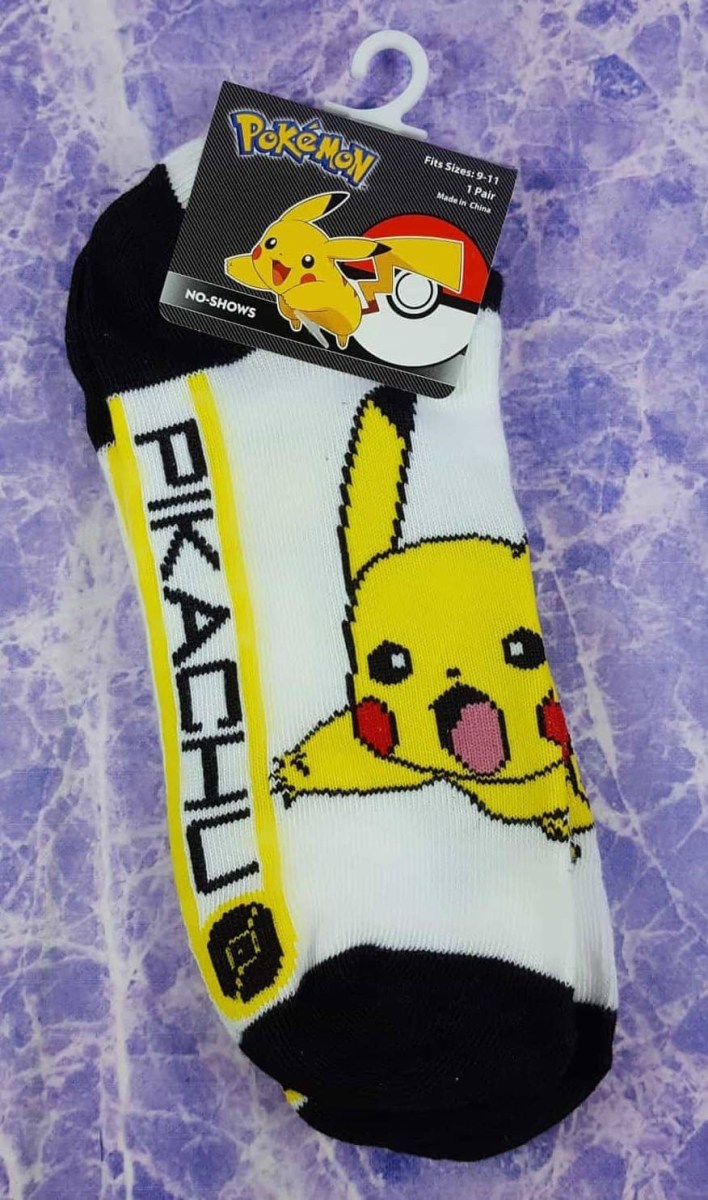 Pikachu Socks ($3.00) – We love getting socks in our boxes and getting Pokemon ones are exciting. The boxes this month included one of 3 different pairs and we got Pikachu. We are still big fans of Pokemon Go and my boys play on my phone in the car almost every day. They are packing these for our trip too.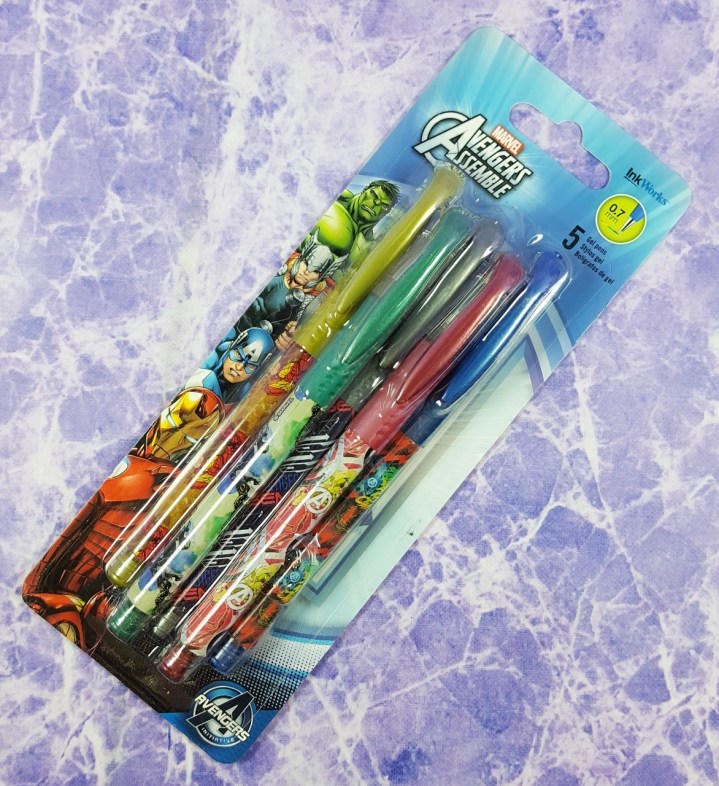 Avengers Gel Pens ($7.49) – I'm an office supply junkie and both of my boys take after me. We are always wanting new pens and pencils and I love a good gel pen. These write smoothly and are Avengers so all the better. My boys say they are taking these but I may add them to my stash for when I want to write with some fun.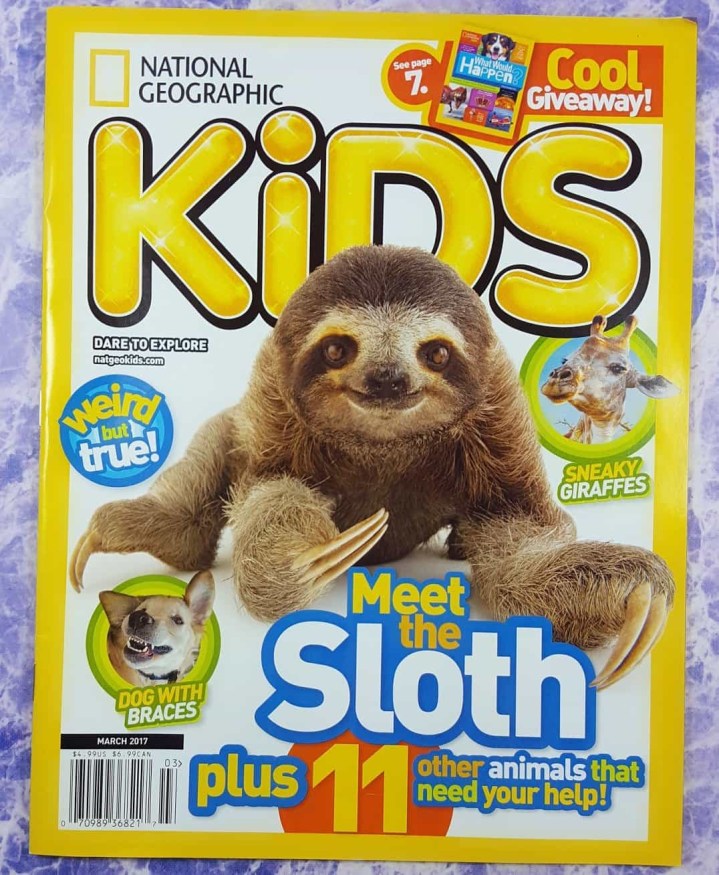 National Geographic Kids ($4.99 each or you can get a year with 10 for $15) – We've been getting these in our box for a couple months now and we still enjoy them. I still get paper magazines in the mail and read them weekly. There is just something about reading on actual paper and I like that my boys can take this to their rooms and cuddle up when they want to read. There is so much information in each magazine.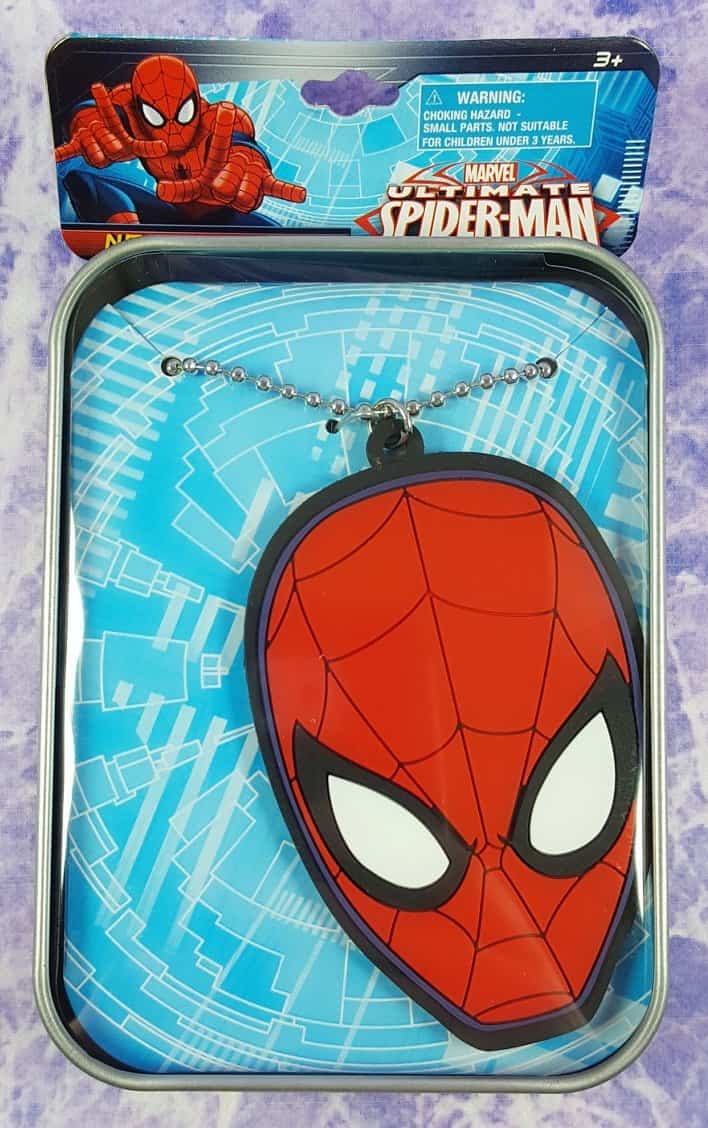 Spiderman Tin Necklace – Neither of my boys was big on the necklace. They loved the icon but said they won't wear it around their necks. I'm going to take it off the chain and add it to a clip so they can put in on their backpack.
Another spectacular month for Nerd Block Jr.! They items are so much fun and the shirt is a hoot. I just can't stop giggling when I look at it. It is going to be so fun for them to wear when it warms back up again. Nerd Block does a great job in picking things that boys are going to love and in fandoms that are relevant for today. My boys love the items and really I do too. They dig right in and run off to add the items to their stash as soon as I say they can take them. That is a great sign and they love getting into this box each month.
What did you think of this month's Nerd Block Jr?