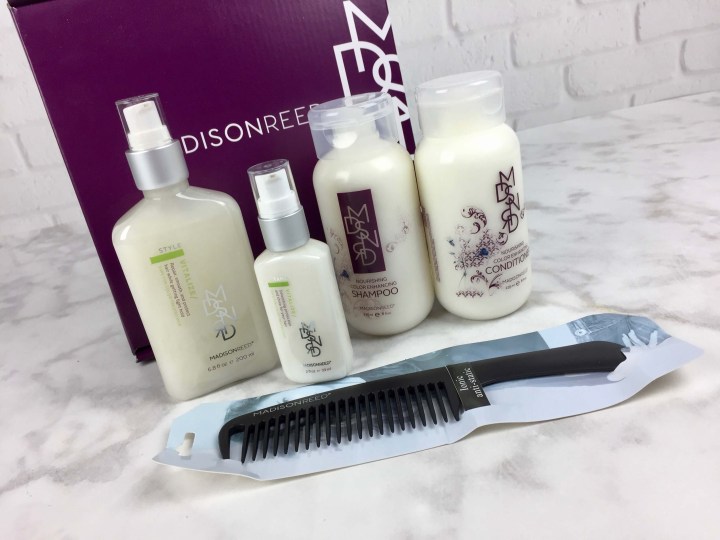 Madison Reed is an at-home hair coloring subscription box. Besides hair color, Madison Reed also sells different hair care products for hair gloss, root touch-ups, shampoos, conditioner, styling, and accessories. This is a review for Madison Reed Styling Tools.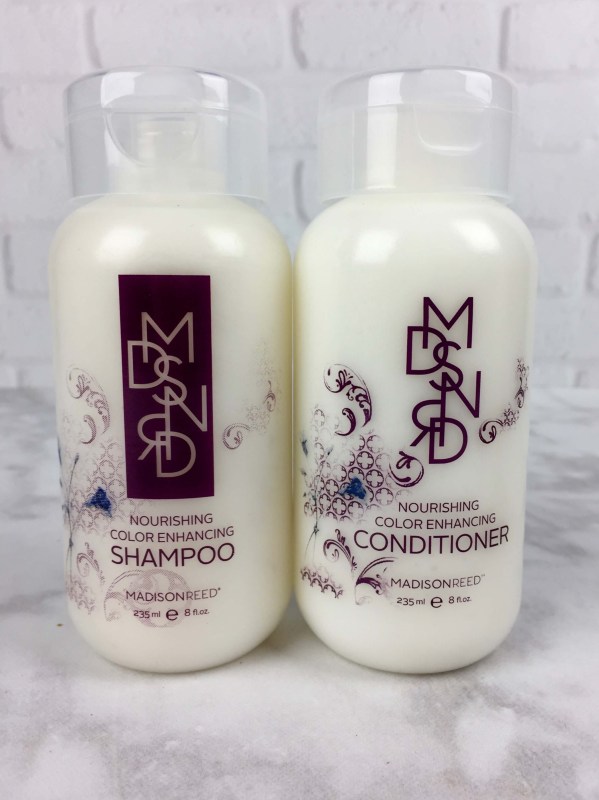 Madison Reed Nourishing Color Enhancing Shampoo & Conditioner ($36.95 on auto-delivery) – A sulfate-free, gluten-free, and parabens-free shampoo and conditioner that can maintain hair color while nourishing it at the same time! How awesome is that? Ingredients include keratin, argan oil, and ginseng root extract.
I have used this on and off for a year or two (I think 2!) since they introduced it! It's my go-to for soothing a stressed out scalp – I try out a lot of products and this is one of my favorites, especially for healing from any harshness that new products may bring (I have a super sensitive scalp!). It also has a delicious scent and makes my hair soft and shiny. Even though I received these particular bottles for review, I have purchased multiple bottles on my own. It's a regular purchase for me!
Madison Reed Style ($22.95 on auto-delivery) – This one is a lightweight styling cream. It should be used while the hair is still damp, from roots to ends. It makes hair soft and manageable, and it's sulfate-free too! If you frequently use heat styling tools, you won't have to worry about hair damage because it has Mongongo Oil that serves as the hair's protection. I don't frequently heat style but I do sometimes grab this and work into my hair while it's damp before I go to bed, and the style is great in the morning!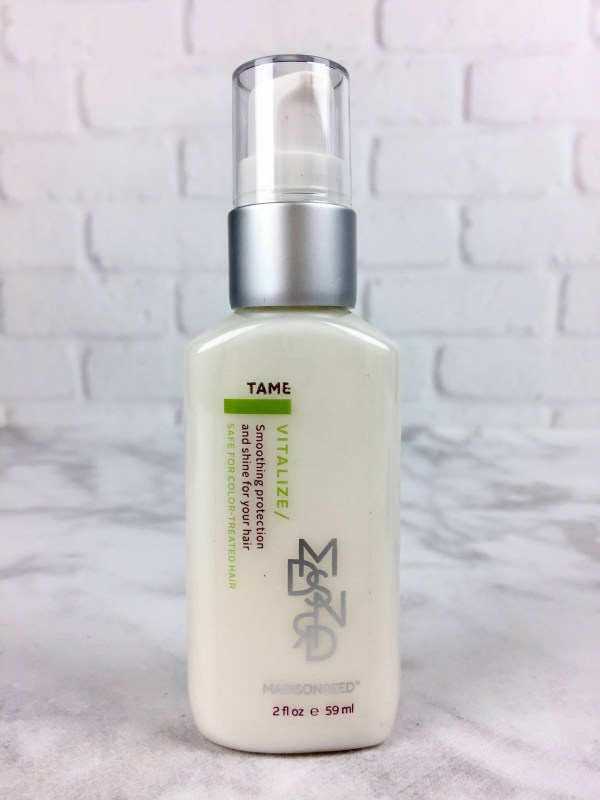 Madison Reed Tame ($19.95 on auto-delivery) – Frizzy hair is one of the most common enemies of women and this one can help solve that problem! The formula is lightweight and, thanks to argan oil, it adds shine to the hair without weighing it down. You can use this as a hair primer too! This is a smaller bottle but you only need a teensy weensy bit to cover even thick luxurious hair (which mine is not!). You can also use this to smooth down styled hair.
You can get the Style + Tame set for $34.95 on auto-delivery!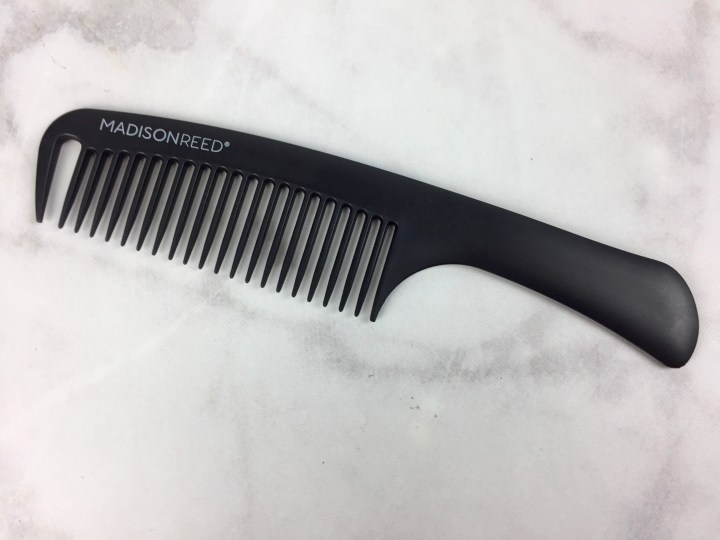 Madison Reed Professional Comb ($7.95) – Easy grip, non-snagging teeth, gentle on the scalp, eliminates static electricity – what more can you ask for in a comb? Even though it's not necessary for my fine hair, the large tooth at the end is totally awesome for parting thick, curly hair.
I'm more than happy with my hair health when using Madison Reed! They don't use resorcinol in their hair dye, and their other products are equally gentle on my hair and scalp. Despite not using ingredients that everyone else does, their styling products still manage to make my hair look great, which is fantastic! We would love for you to share your experience in the comments if you've tried them too!