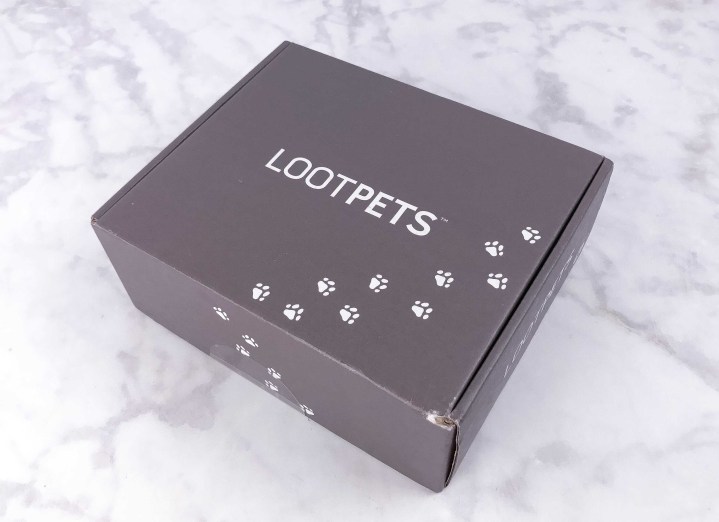 Loot Pets is a monthly dog subscription box from Loot Crate. Every month they select an assortment of geeky gear for your dog that matches the Loot Crate theme for the month.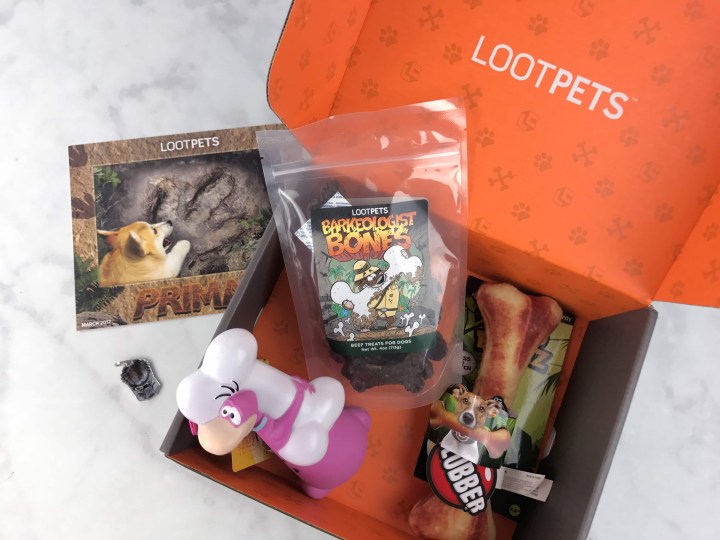 This box has seen a few changes recently, including eliminating a monthly dog shirt and dropping the price substantially – now $15 plus shipping (total $20 monthly in the US).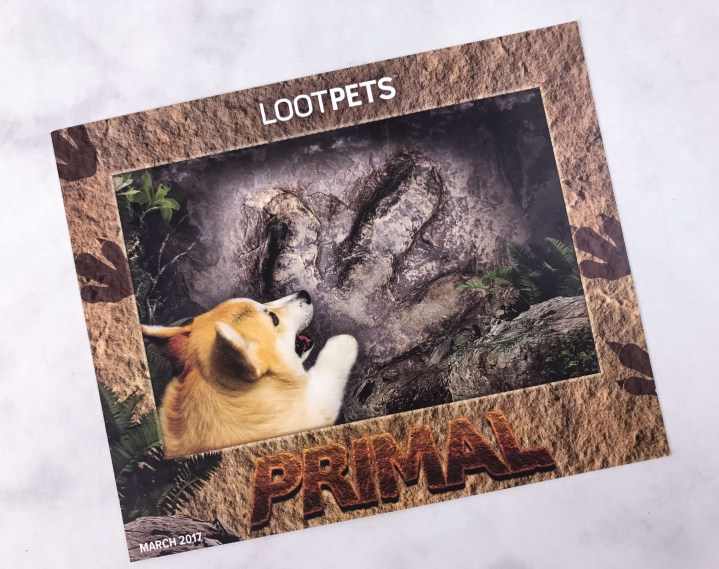 This month's theme was PRIMAL!
DEAL: Save $3 on your first month with coupon code SAVE3 or, save 10% on your entire subscription with coupon code HELLOSUBSCRIPTION!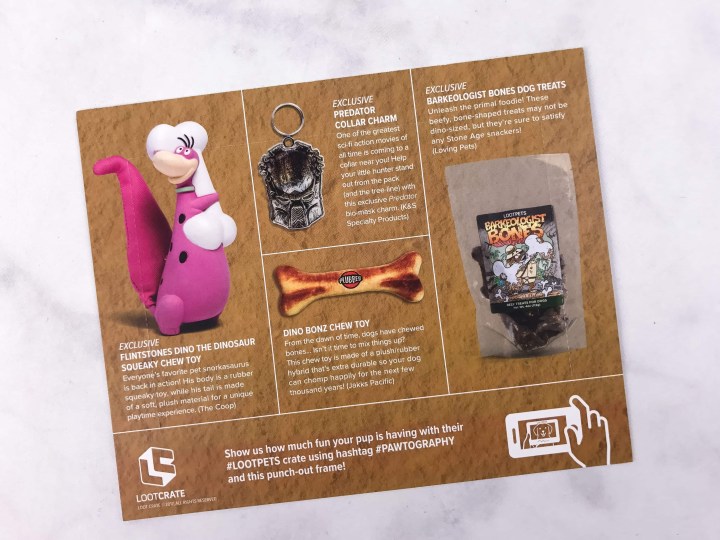 Loot Pets has an information card that shows the items included in the box.
Wearables will still be included from time-to-time, but the focus will be on toys, treats, and other cool stuff.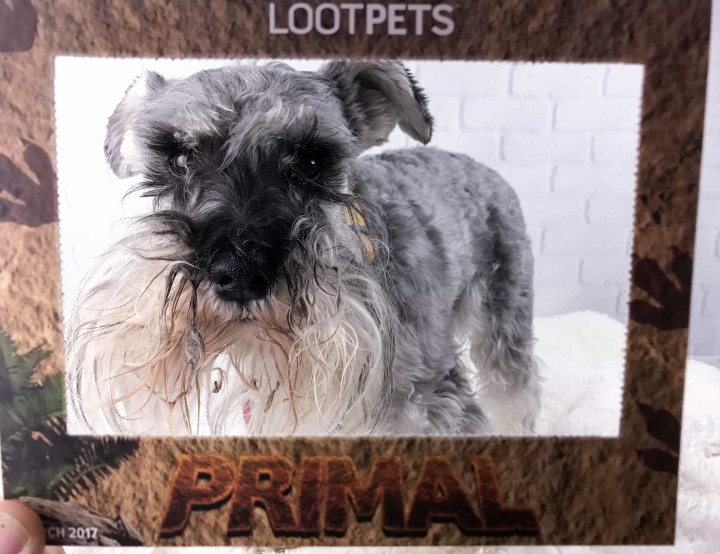 The info card popped out into a little frame.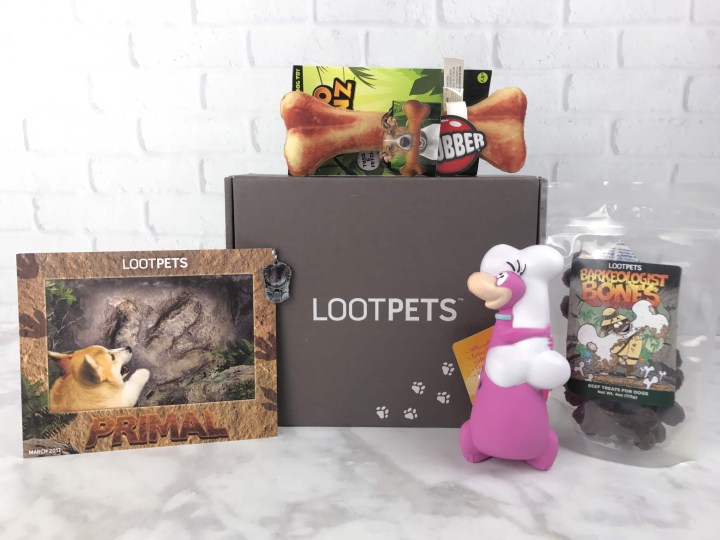 Everything in the March Loot Pets box!
Predator Collar Charm: This bio-mask collar charm is perfect for my fave predator!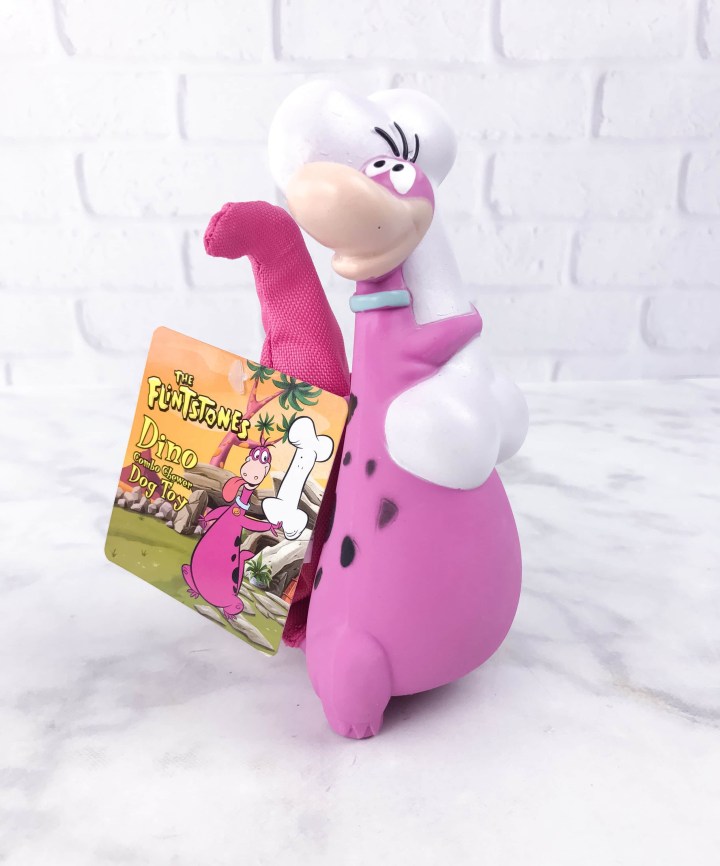 Flintstones Dino the Dinosaur Squeaky Chew Toy: This is a cool and unique toy! One side is squeaky, and the tail is chew. This kind of toy is perfect for our dog that loves to squeak and then kill it. She's been trotting around with this thing all over the place!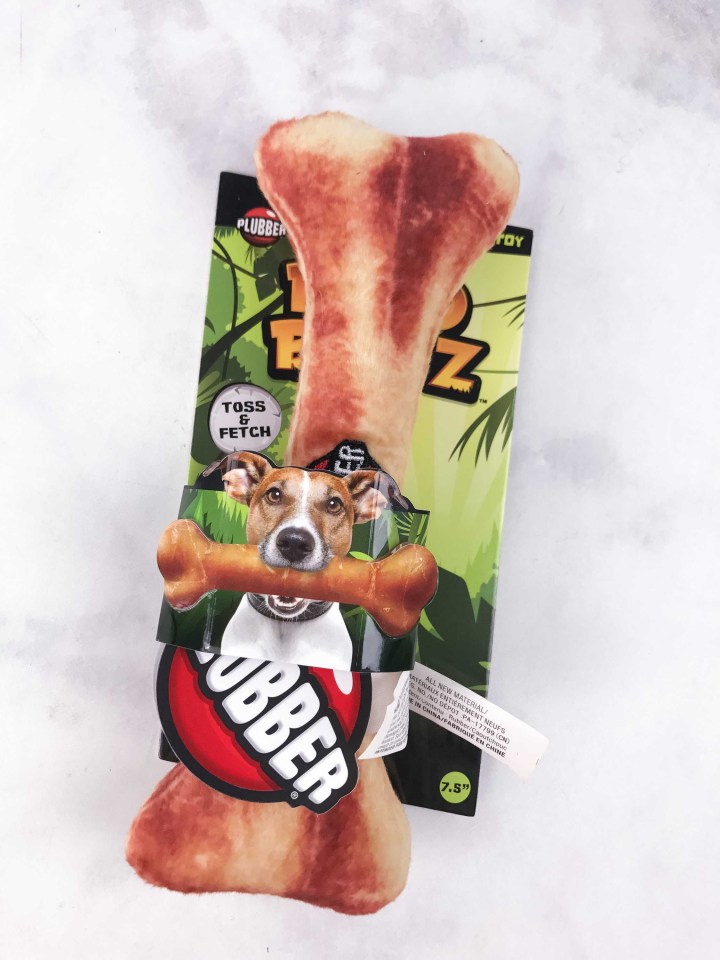 Dino Bonz Chew Toy ($14.37)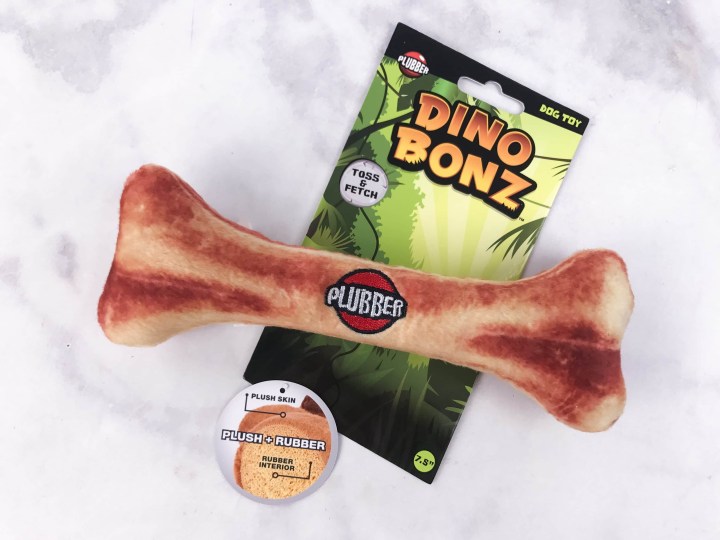 PLUBBER! It's both plush and rubber and a totally unique toy. It has a great firm texture but it's plush. Our dog never destroys a toy, but this toy has poor reviews on Amazon for durability, so if your dog is a toy-killer beware.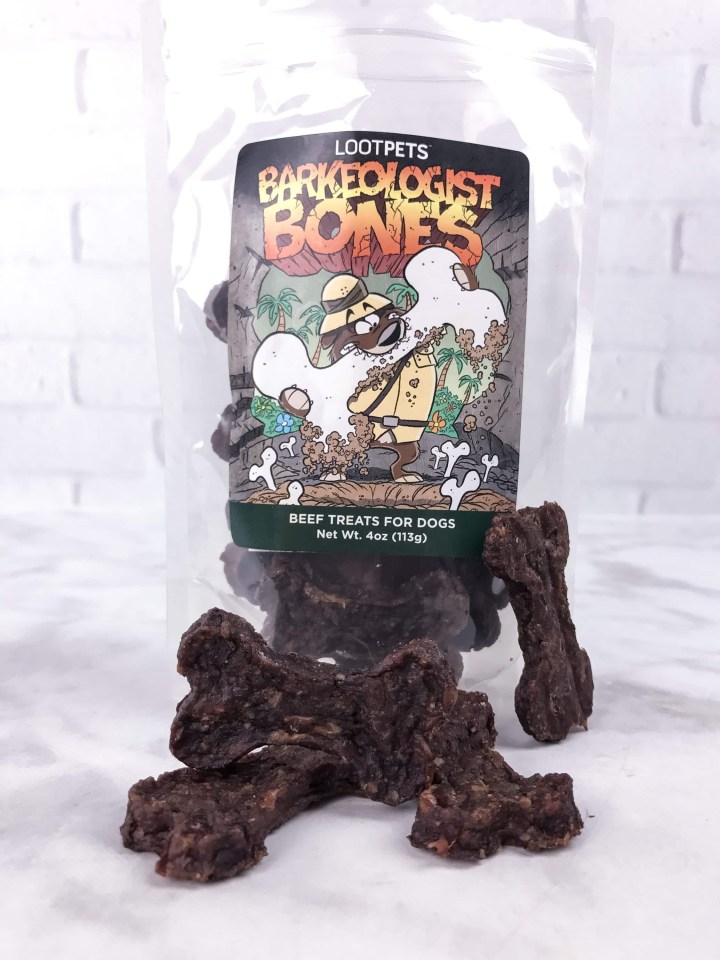 Barkeologist Bones Dog Treats: Finally our favorite part of the box (woof!). Unlike the super-red treats last month, these are all-natural with the first ingredient beef!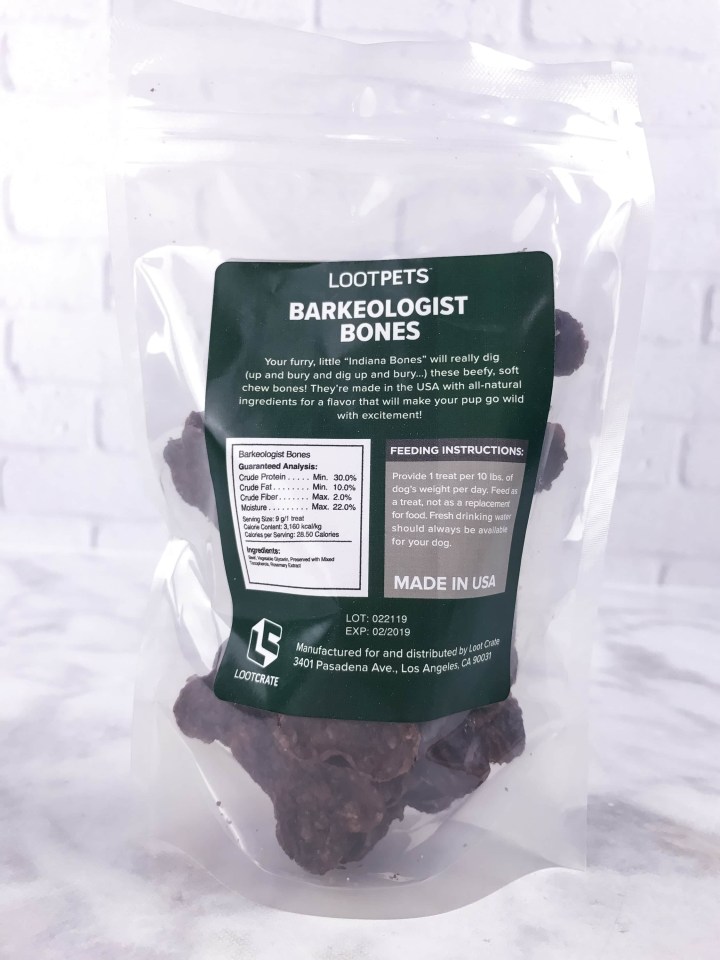 Lindy was nutty about them and she was definitely turned into a wild beast. She's been in my office constantly hunting for them.
Hey, MA! Where are my snax?! This box was great for us because we don't have a destructive dog, but there's no customization if you do (see Barkbox and Barkbox super chewer for alternatives). Me & Lindy both were happy to see an all-natural snack in the box. I'm hoping for more dog accessories soon (and FYI, next month does have a shirt again!).
What did you think about this month's Loot Pets items & theme?