L.V. Kiki is a high-quality fashion accessory subscription box featuring 4-6 accessories for $19 a month with free shipping. The website boasts shoppable collections from head to toe with affordable prices.
I look forward to this box every month like a child waits for his/her birthday.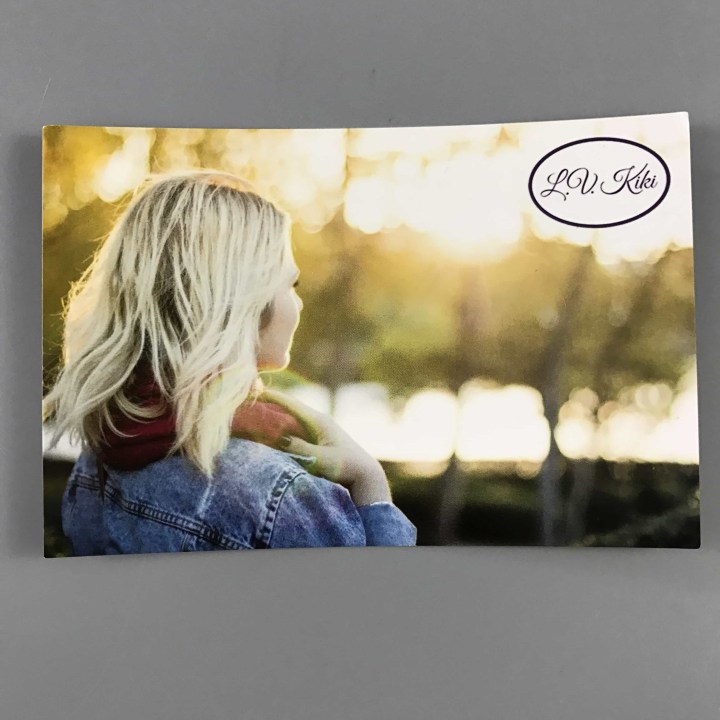 DEAL: Save 20% on your first month! Use coupon code HELLOTAKE20.
Information card does not give details about the contents of the box – just how to stay connected via social media.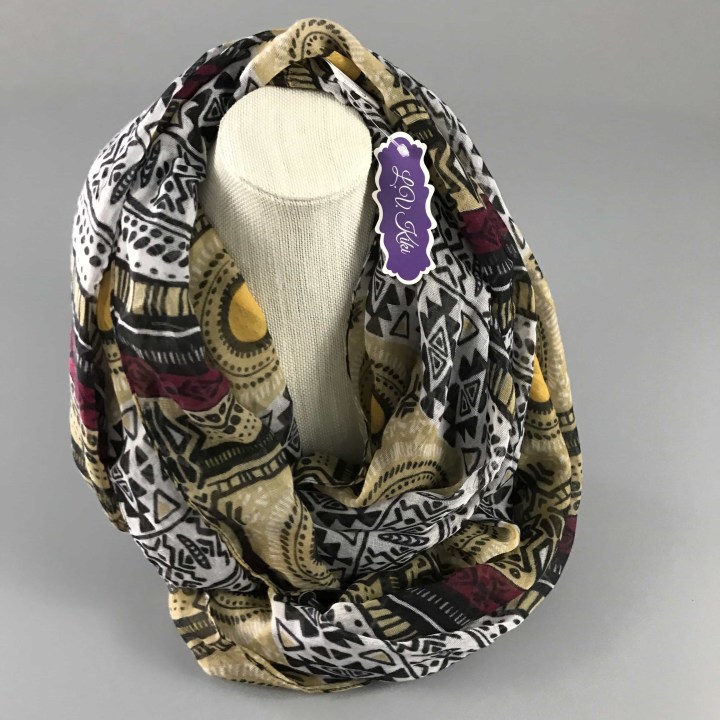 Beautiful infinity scarf. I love the pop of color from the maroon and yellow, it adds just enough as to not take away from the fun tribal art pattern. This scarf is going to be a fun and wonderful addition to the collection L.V. Kiki is always keeping fresh.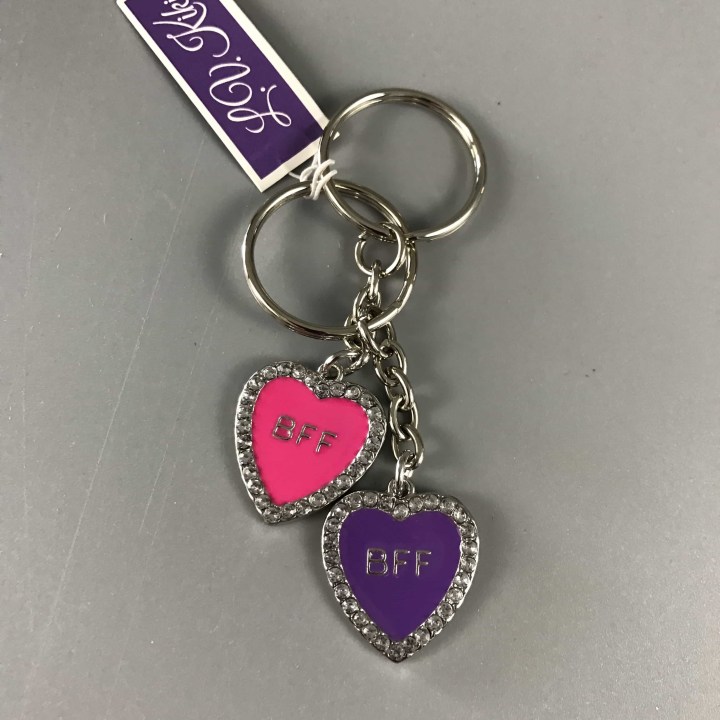 Key chains for me and the bestie! It's the 13-year-old girl in me that loves being able to share the little things with my best friend. I'm hoping that she wants the purple key chain because pink is much more my color.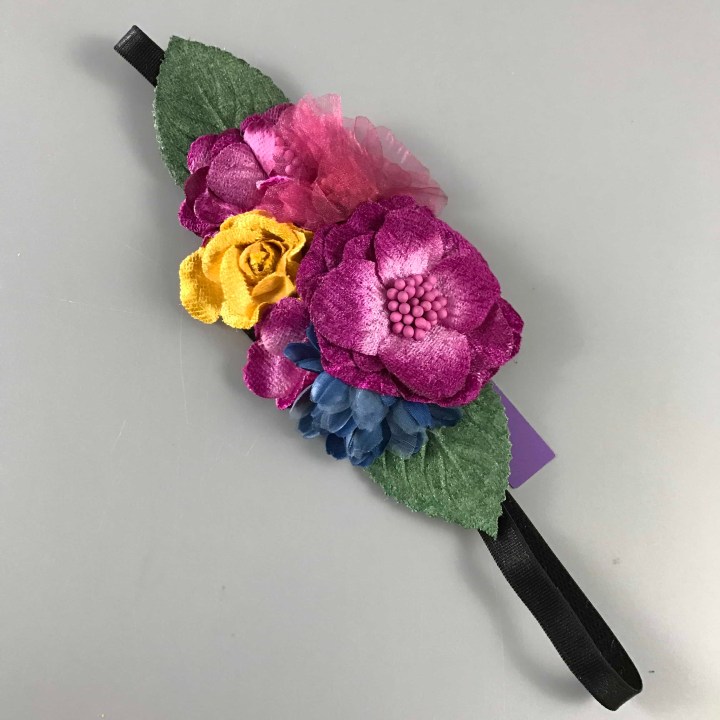 Floral headband. I love how nicely this lays and how intense the colors are, the blue flowers are my favorite.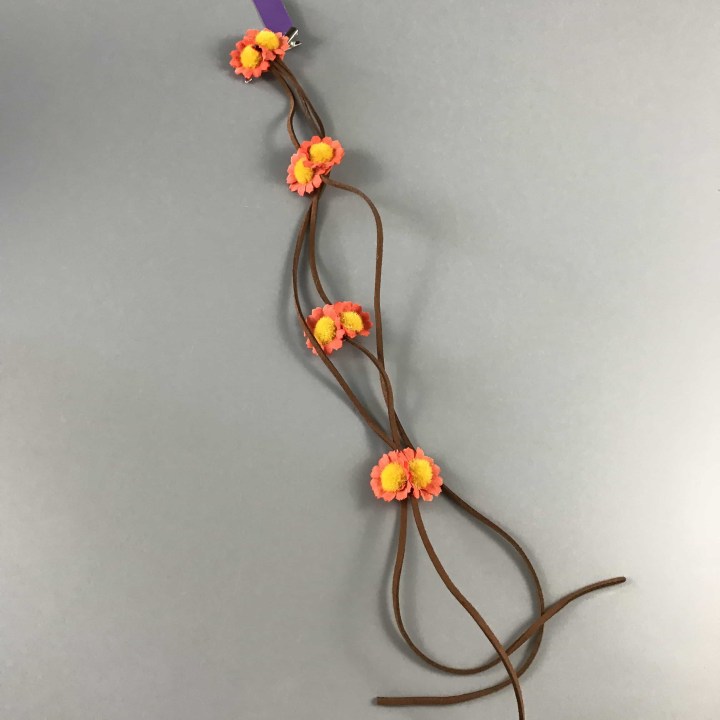 Hair clip with flowers and leather. This has such a boho feel to it, that it makes me want to throw on a pair of bell bottom jeans and fringe vest. The colors and textures make me think about spring and feel close to nature.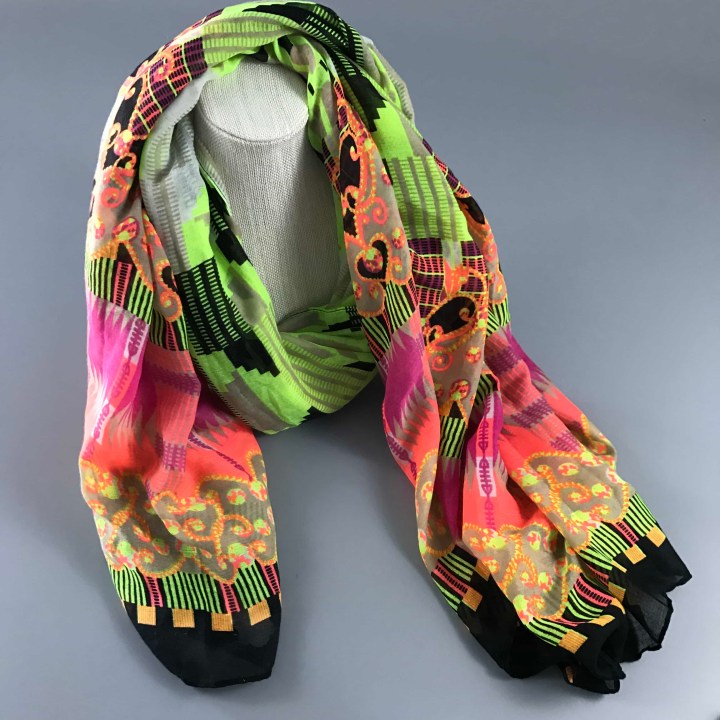 Neon scarf. It's so bright and screams summer shenanigans. These colors make me smile! The scarf is huge and could be used for so many things, like a swim suit cover up or as a belt.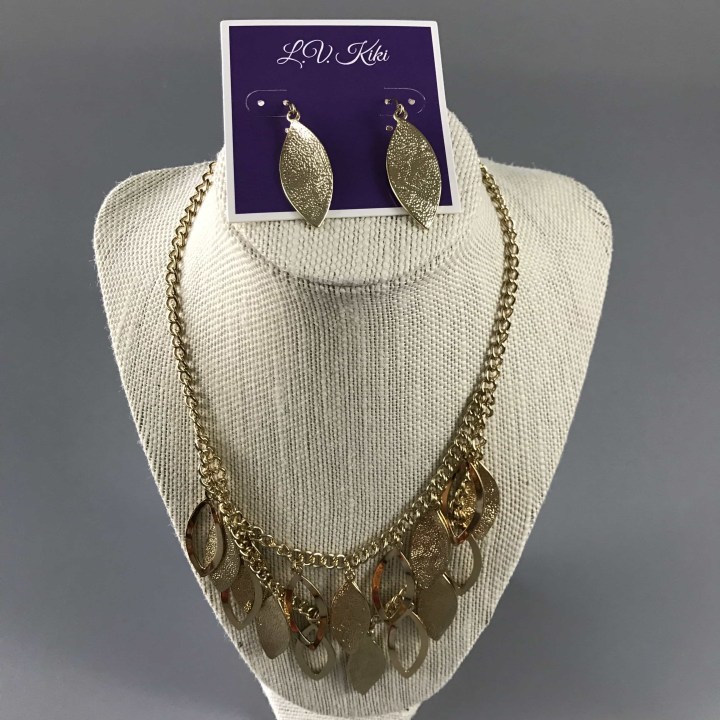 Beautiful gold necklace and earrings set. First, I like sets, nothing is better than a matching accessories. Second, I love the rich texture and feel of these gills (for lack of a better term). Third, I love how heavy and solid the necklace is while the earrings are pretty light weight.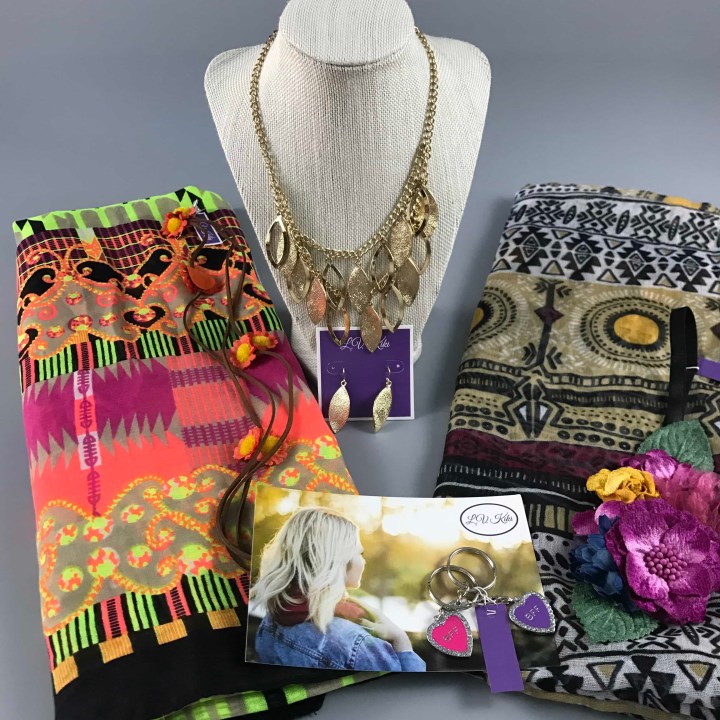 This month's L.V. Kiki was so much fun with the boho theme coming out all over the place. The addition of so many bright colors really made me happy. Neon colors aren't something I normally gravitate toward so it was nice to be forced into a new color palate. The neon makes me think of my childhood, but this looks a lot better than scrunch socks. Jewelry always puts a smile on my face and as much as I like this set I prefer the more natural leather looks of previous months. L.V. Kiki is the most fun accessory subscription box I've gotten my hands on, they challenge me to step up my game every month.
What do you think of L.V.Kiki?