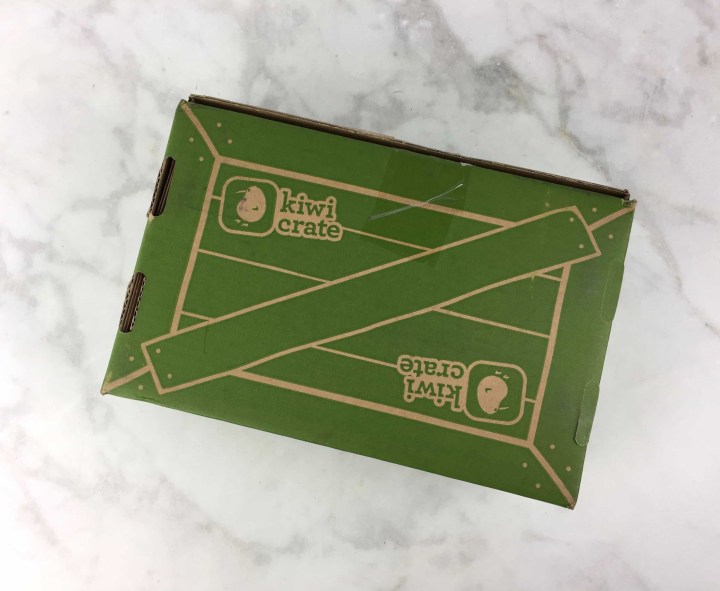 We received a nice surprise for our Koala Crate this month. Instead of the usual, yellow Koala Crate, they sent us a taste of the next tier in this great family of education and activity subscription boxes for kids: Kiwi Crate!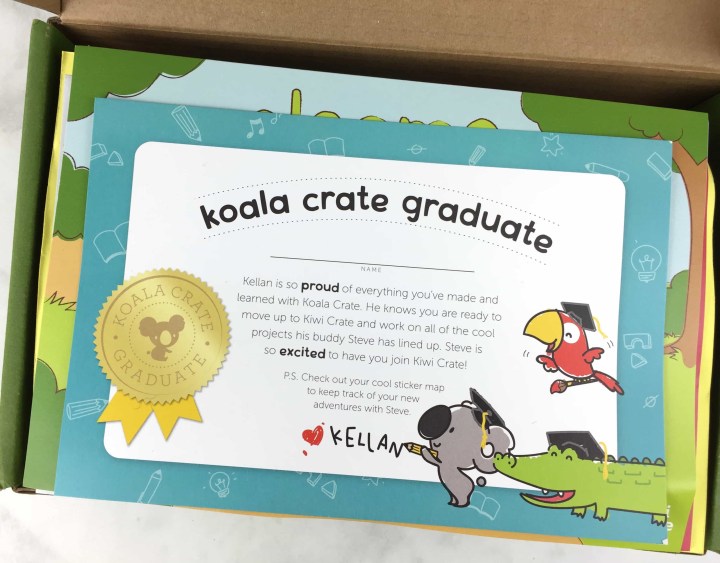 This month's Koala Crate is the Graduation Box! Right on top was a graduation certificate featuring Kellan Koala, the Koala Crate mascot, and our constant companion throughout our adventures with the Crate.
DEAL: Use this link to save 30% on your first month of Koala Crate! (or any of the KiwiCo family subscriptions – use this page to find the best box for your little one!).
This special graduation contained three extra items to signal our transition from Koala Crate to Kiwi Crate. Koala Crate is designed for kids ages 3-4, though we found that our even our eight-year-old couldn't resist dabbling in some of the crafts and games. The themes and materials reflect the focus on the preschool demographic, with an emphasis on teaching basic concepts like colors, shapes, emotions, all using fun settings like a trip to the circus, zoo, or helping Kellan out in the garden. All the materials for projects are pre-cut or self-adhesive, so they are easy for tiny hands to do with little guidance – and the in-book puzzles are made for pre-readers, with lots of mazes, hidden object, and matching games.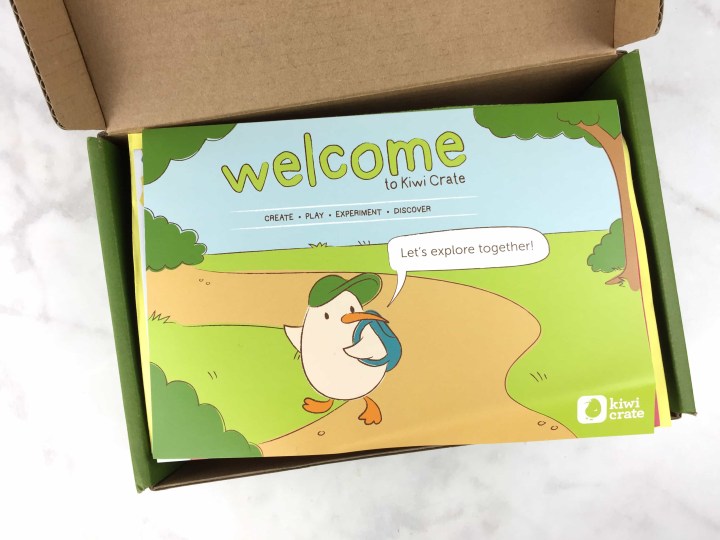 The graduation box also serves as Kiwi Crate Welcome Box. We are introduced to our new friend, Steve the Kiwi, and the fun adventures we will be having with him.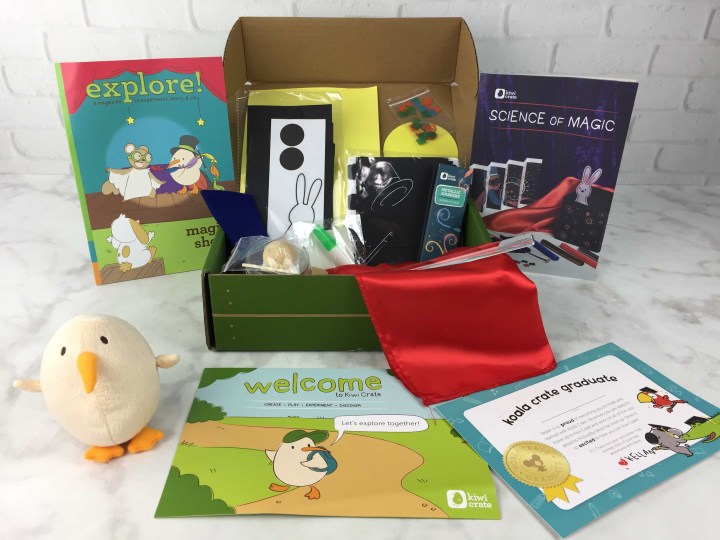 Here's everything in our graduation box! In the front are our special graduation gifts. Behind that is all the great stuff for our first Kiwi Crate!
Kiwi Crate is a kids' craft and activity subscription that comes with everything you need to complete a great project or two, usually a pair of crafts that can be used as toys or playtime props. The box is geared toward ages 5-8, and the projects are always age-appropriate, though some require more parental assistance than others. The projects are a little more involved than the ones in Koala Crate, and kids will need to use stickers, glue, and sometimes scissors, but there are still plenty of pre-scored or pre-cut items. Kiwi Crate includes all necessary supplies for the featured projects (usually three in a Crate!), plus explore! magazine, which is packed with activities and information. A second booklet has instructions for the projects, with more activities and learning materials. The concepts explored are more advanced, too, with a greater focus on the science behind the projects.
Kiwi Crate is the most popular craft and activity subscription box for kids!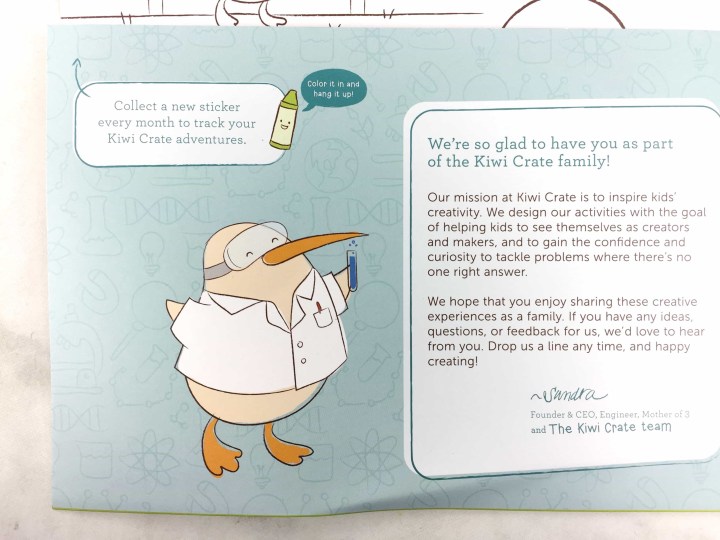 Kiwi Crate's mascot is Steve the Kiwi. He is very curious and wants us to be, too!
Every Kiwi Crate comes with a unique Steve sticker (like your merit badge for completing the box). The first Kiwi Crate includes this poster for collecting a full year's worth of stickers!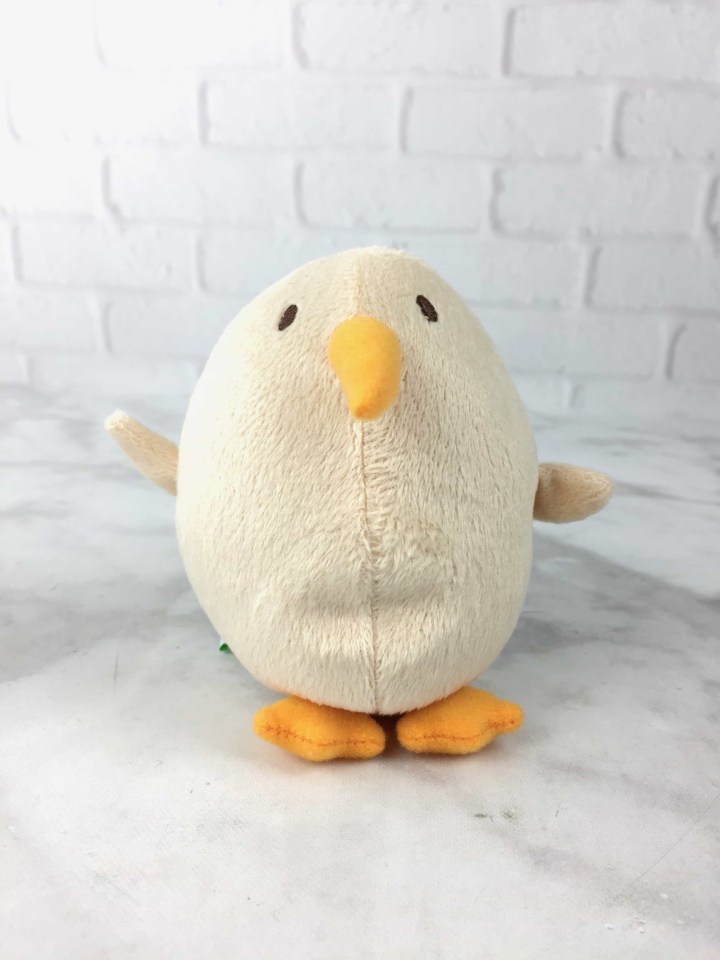 We also received a Steve the Kiwi Plushie as a graduation gift!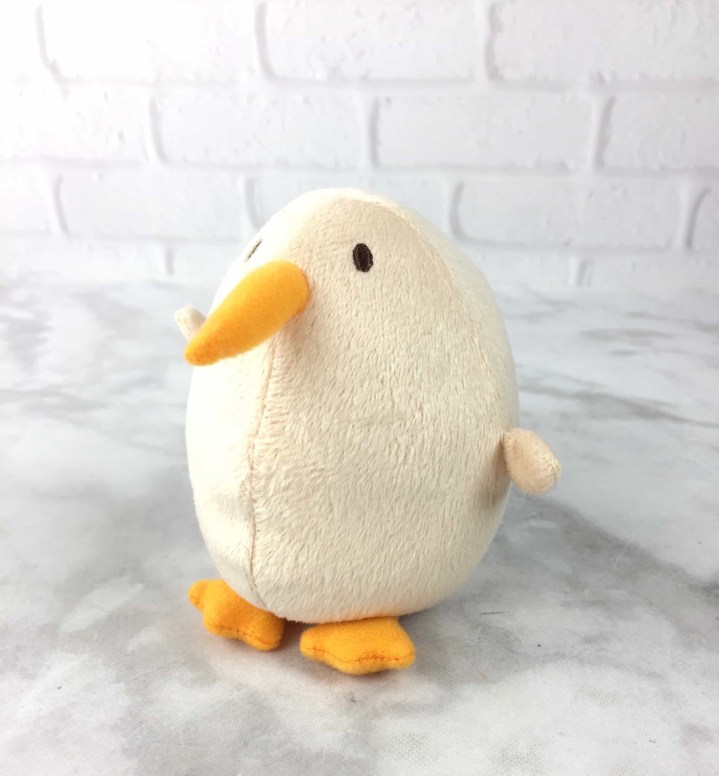 This was a really nice thing to include in the box. He's so cute, and we are going to be spending a lot of time together over the next year!
What a great way to finish out a fun year with Koala Crate! We had so many adventures with Kellan and his friends, and we learned a lot along the way. We loved having education focused crafts to keep our kids engaged and learning — it's the perfect solution for any parent or caregiver looking for some quality time activities to share with younger children.