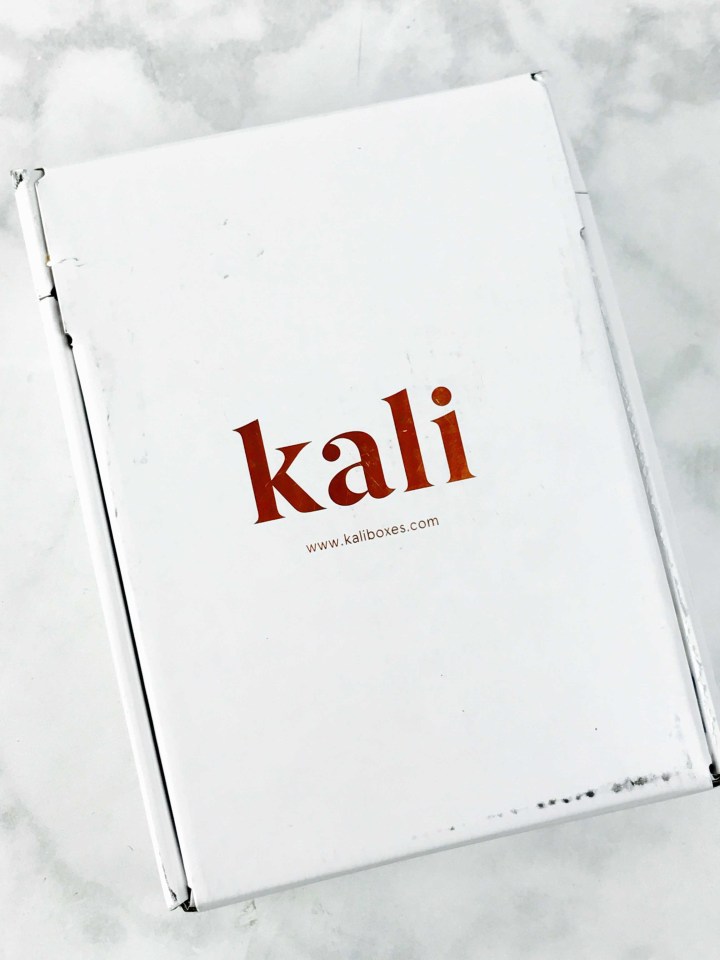 Kali is a monthly subscription box that sends 100% certified organic cotton tampons and feminine hygiene products to your home. Founded out of the dual concerns about what women are putting into their bodies and the impact that those products have on the environment, Kali provides women with ecoconscious tampons and hygiene products that take care of women and the environment at the same time. In addition, Kali donates $1 to Girl Up, the United Nations Foundation's Adolescent Girl Campaign, for every box purchased. That's something to really feel good about!
Each Kali Box contains: 14 Organic Tampons or 16 Organic Pads, 10 Individually Wrapped Kali Wipettes, 10 Organic Panty Liners, and 1 Rotating Period Pampering Product.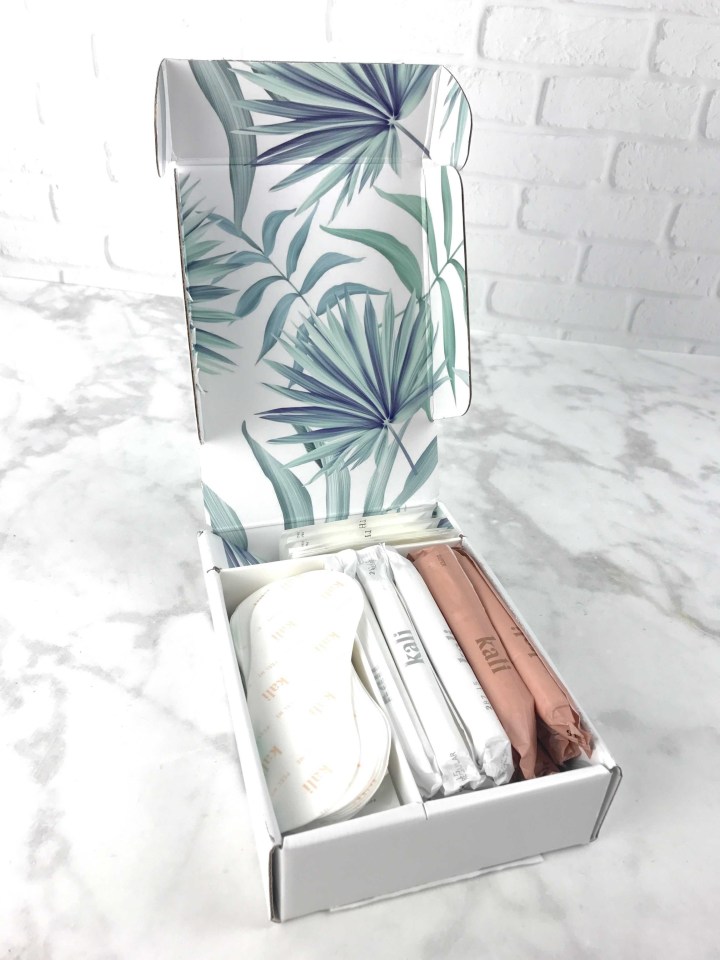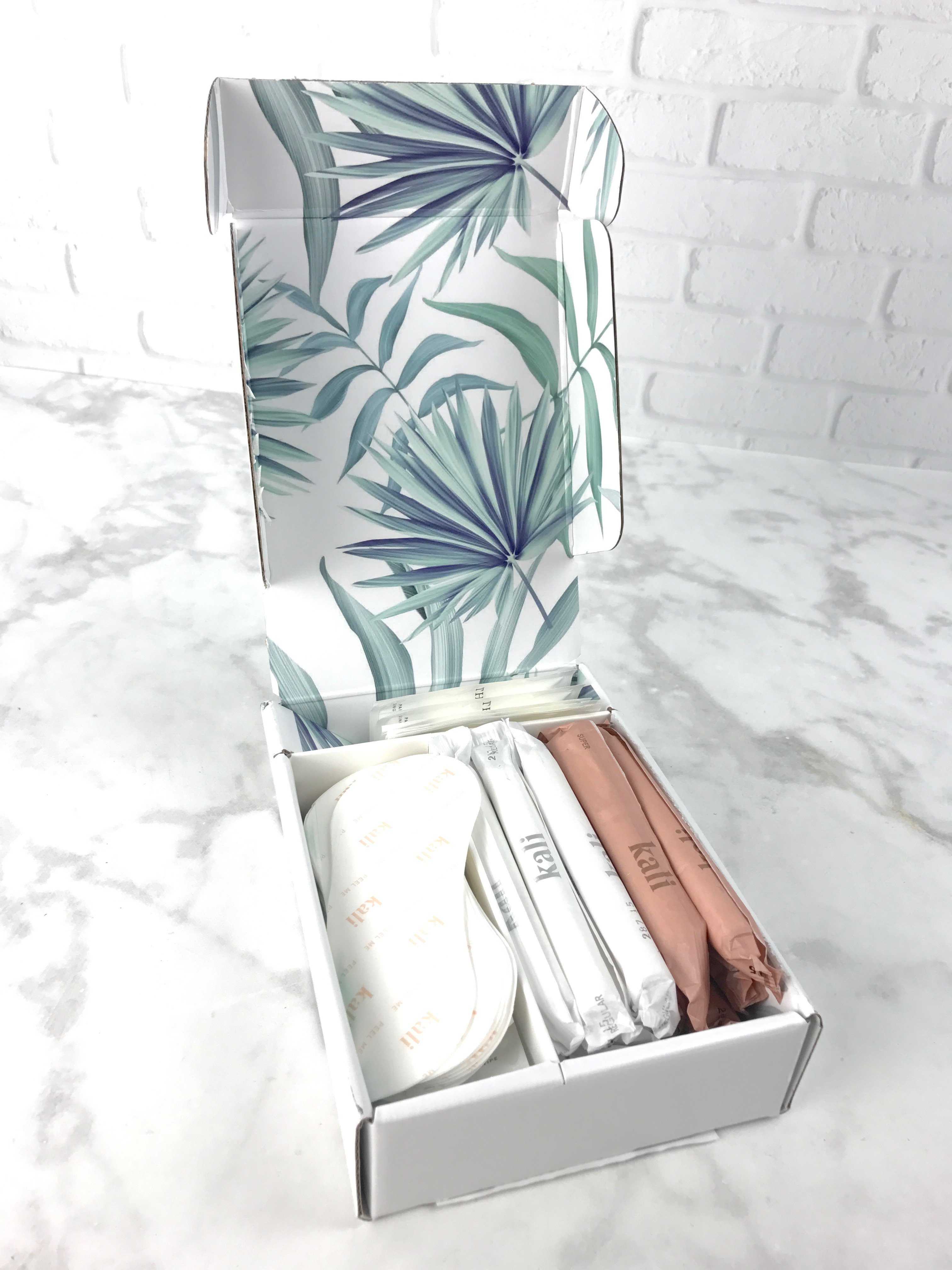 DEAL: Save $5 on your first box! Use coupon code FIVEOFF.
Happy Valentine's Day from Kali!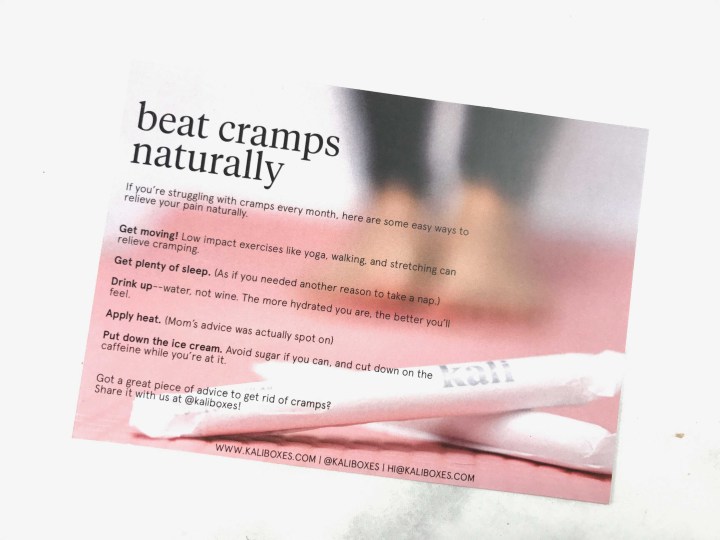 Some tips from Kali on how to beat period cramps naturally!
Everything arrived extremely well organized, separated by dividers. This box included an assortment of super and regular organic cotton tampons, pantyliners, along with wipes and wake up oil.
Everything that will help you survive your monthly period!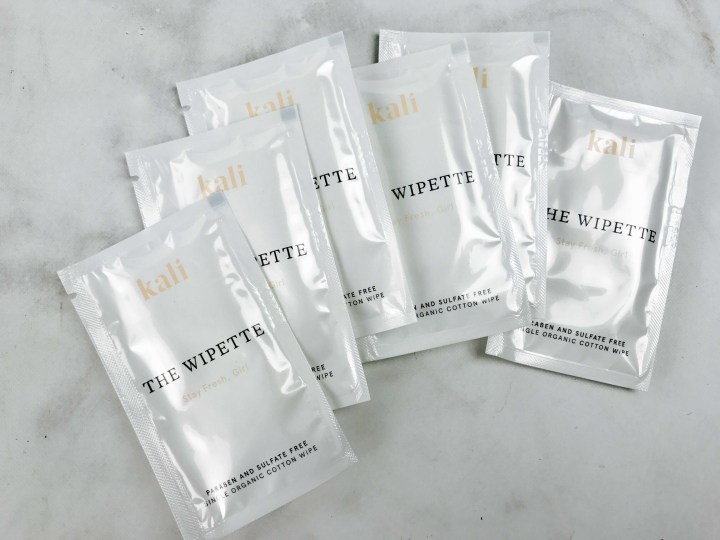 Kali The Wipette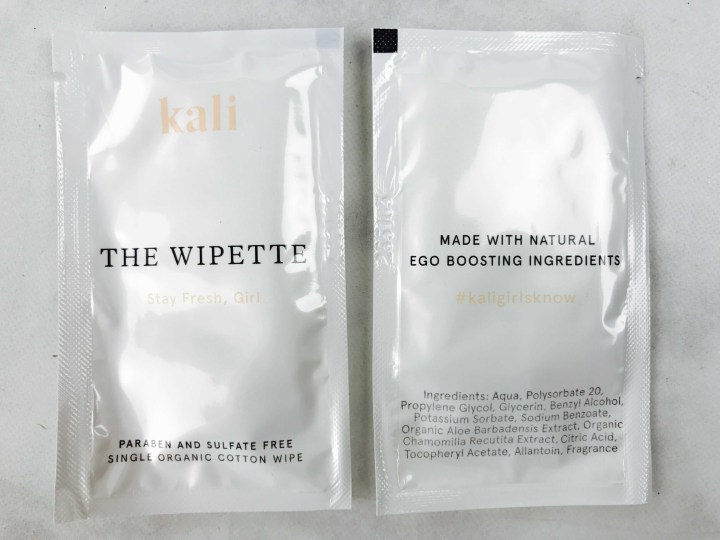 I always like having individually wrapped wipes for on the go.
The wipe itself is nice & large, and paraben- and sulfate-free. It is not fragrance-free, however, and it's worth pointing out that it's fairly heavily scented. The scent was nice, but I don't think it was necessary, and it didn't really fit with my conception of this box. Basically, it was a little jarring. It won't prevent me from using them but I wish it didn't include it.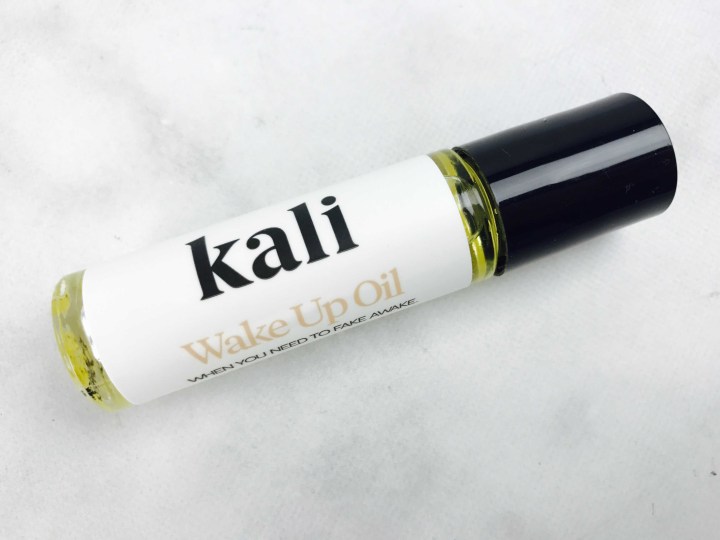 Kali Wake Up Oil: A total favorite! Fragrance is mood for me and this grapeseed, argan, and sandalwood oil is fragrances with delicious bergamot and pink grapefruit. It's a great pick me up and I am delighted with it.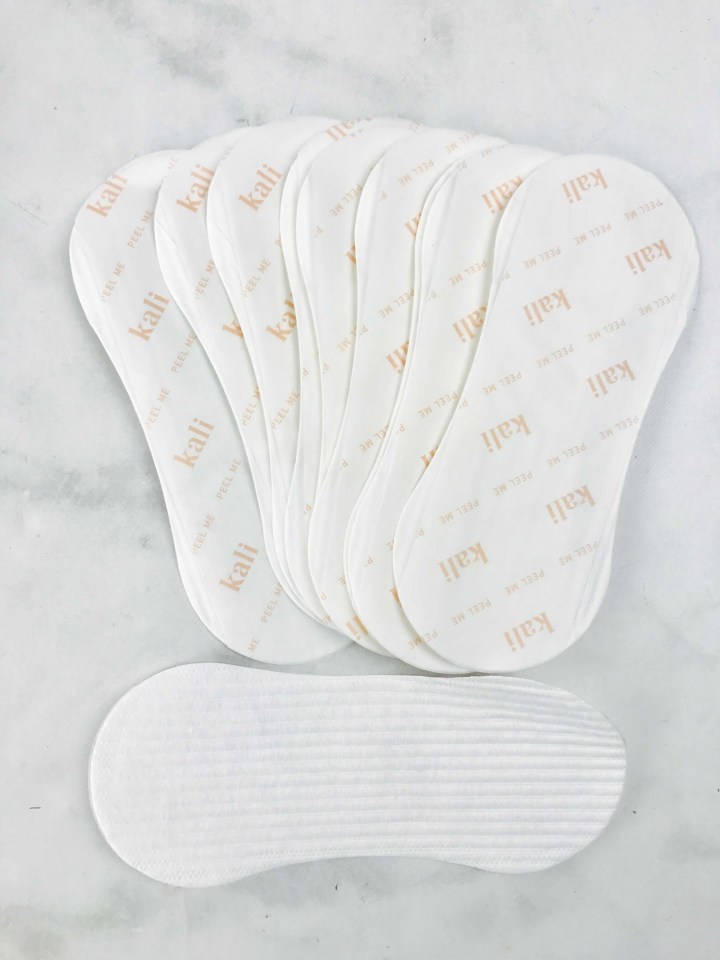 Kali Pantyliners: This is an update from the last time we took a look at this subscription! They now include a supply of pantiliners. They were easy to use and stayed put. Yay!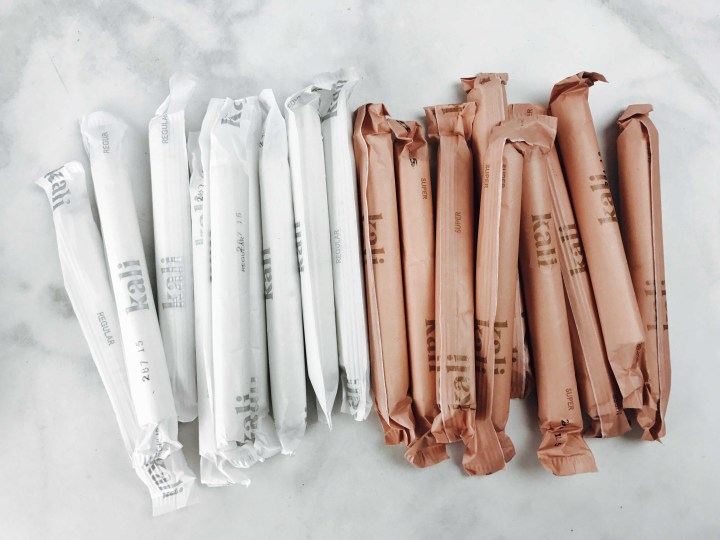 Kali Organic Tampons: I chose a mix of regular and super.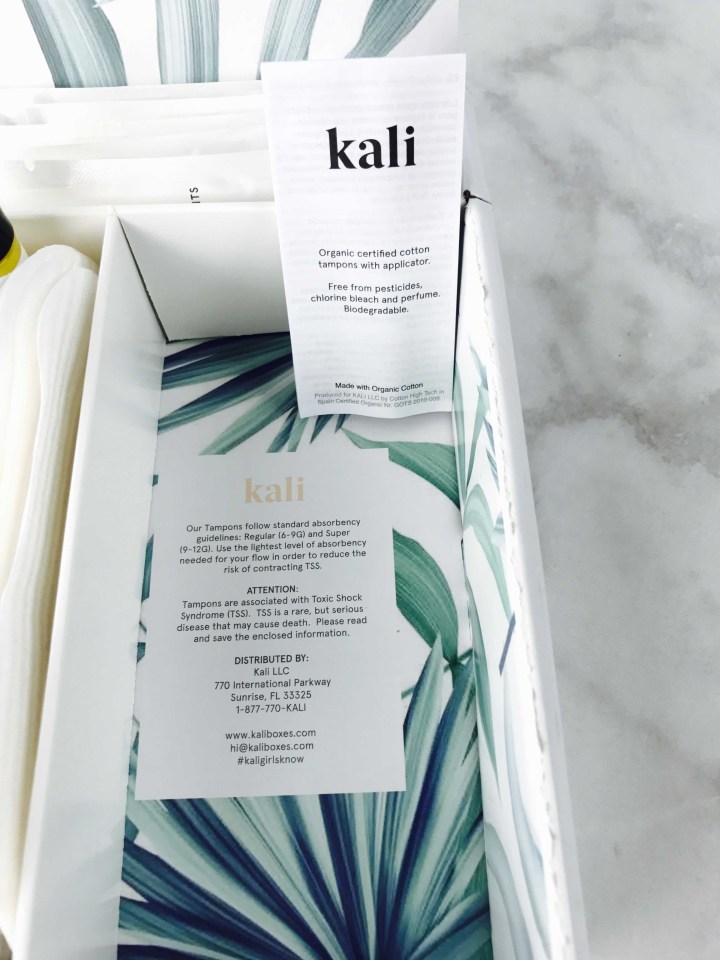 Inside the box is the standard tampon information
The tampons are cardboard applicators, which are good for the environment, but they aren't my favorite. I had my typical issues with these.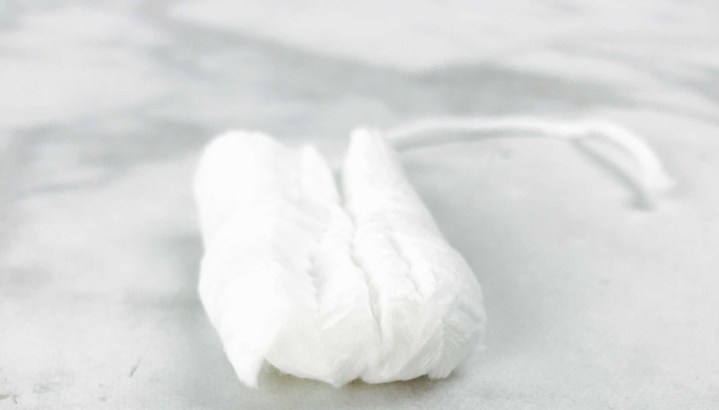 The tampons expand sideways instead of lengthwise and use an organic cotton security veil around the absorbent core that prevents fiber shedding and makes for softer extraction. Even though I had applicator issues (and I mean real issues), I didn't experience the irritation I typically do after my period. Although I'm typically a mixer and matcher (whatever I have available!), for the purposes of this review I stuck with only Kali brand the entire time. I think the organic cotton made a real difference, and I was impressed with the improvement. Since I've been having post-period irritation issues I'm going to be trying a round of each brand of organic tampons to see what works best for me. So stay tuned!
You can choose to get this box monthly, bimonthly, or get tampons only every other month. For my needs I think bimonthly – the whole shebang – would be perfect.