Hedren's Chest is a brand new bi-monthly literary horror subscription box. Every other month, you'll receive one or two lesser-known groundbreaking horror novels, three to 5 horror accessories to show off your horrific pride and the Hedren's Chest zine. The box is $29.99 bi-monthly, plus shipping ($6.99 US and $10.99 Canada). This box is only for the hardened individual!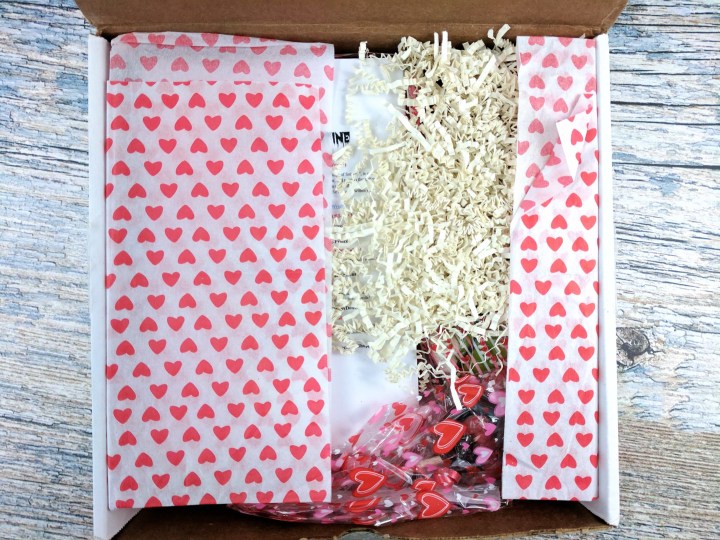 DEAL:  Get 10% off your first monthly box! Use coupon code WELCOME10.
Everything is nicely wrapped in red and white tissue paper and plastic bags.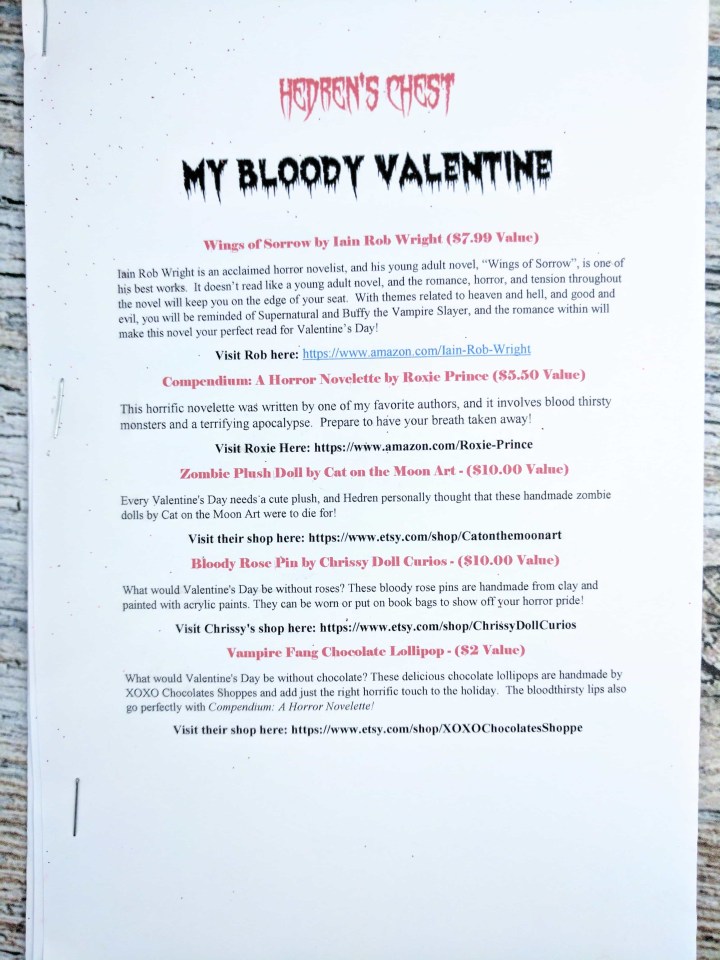 A "booklet" is included with the month's theme "My Bloody Valentine" and a list of the items in the box.
Stapled to it is the Hedren's Chest zine. It's a two-page list of books and movies to read and watch. There's a cool design at the back of the "zine." This would probably be better on a printed card – perhaps in future months?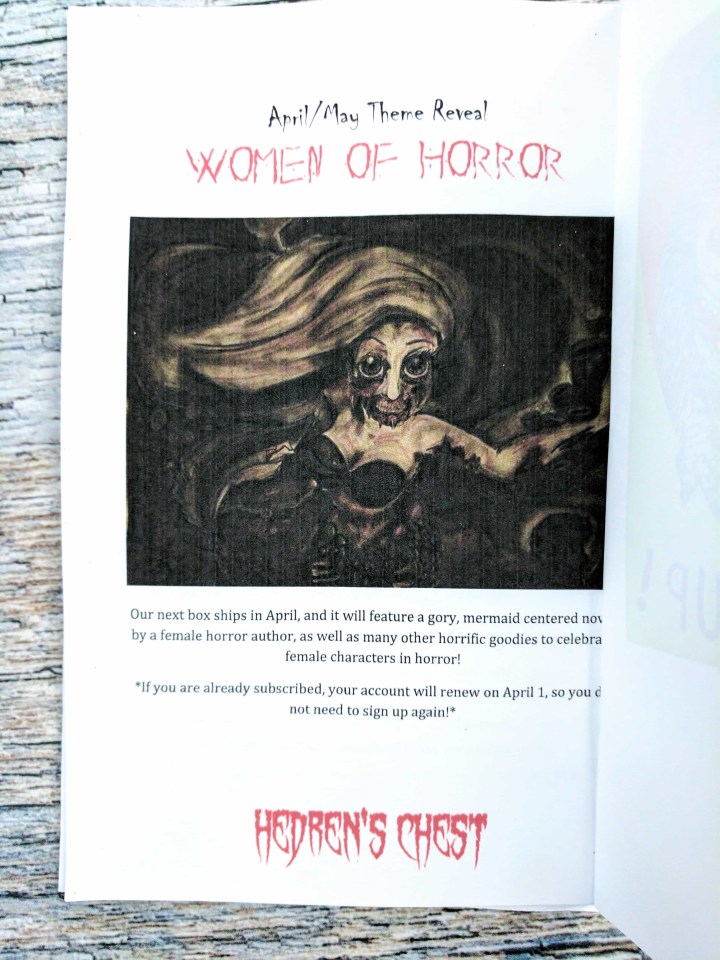 Next box's theme is "Women of Horror" with a gory, mermaid centered novel.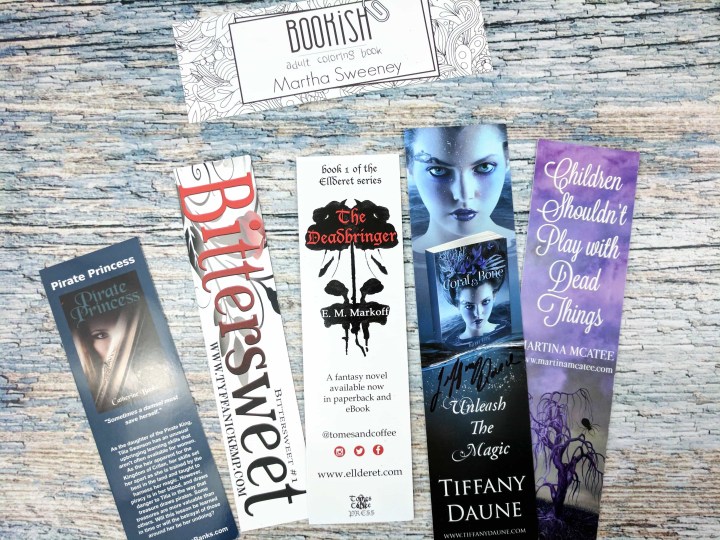 Included in the box were a couple of bookmarks, and one is signed by the author. Nice!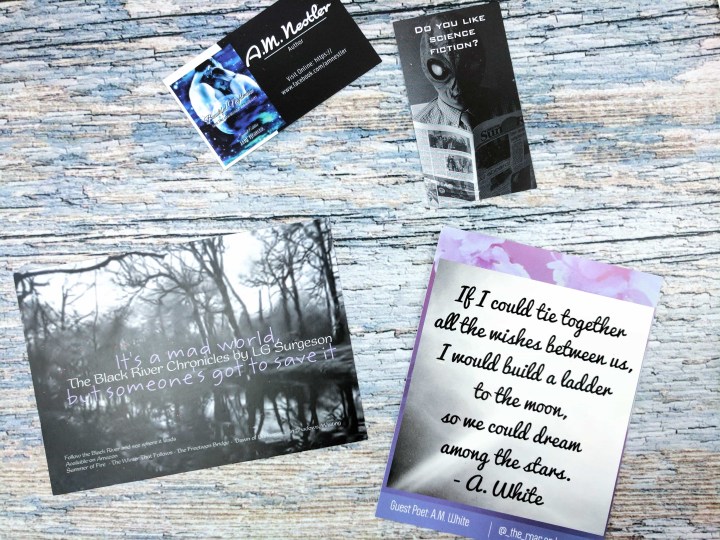 There's also some business cards and postcards.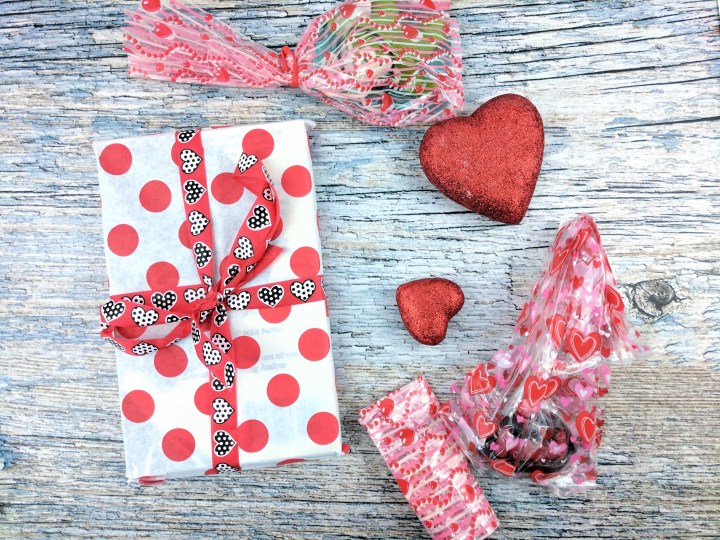 The books and the goodies, all Valentine's Day ready!
There was also a blank "To My Love" notecard with envelope.
Zombie Plush Doll by Cat on the Moon Art ($10 value). Everyone received a different variation of this cute little zombie plushie. Mine had hair! At first, I thought it was a voodoo doll…
Bloody rose Pin by Chrissy Doll Curios ($10 value). What's Valentine's Day without roses? Handmade from clay and painted with acrylic paints. It's a cute pin, I'm not sure what I'll do with it though, I can't stand anything resembling eyes (eyes are creepy, not in a fun way).
Vampire Fang Chocolate Lollipop (2$ value). Besides roses, what's Valentine's Day without chocolate? This is an item with ties with one of the novels we received this month. I like that!
Yeah, that eye-rose pin is creepy. I really like the zombie doll though!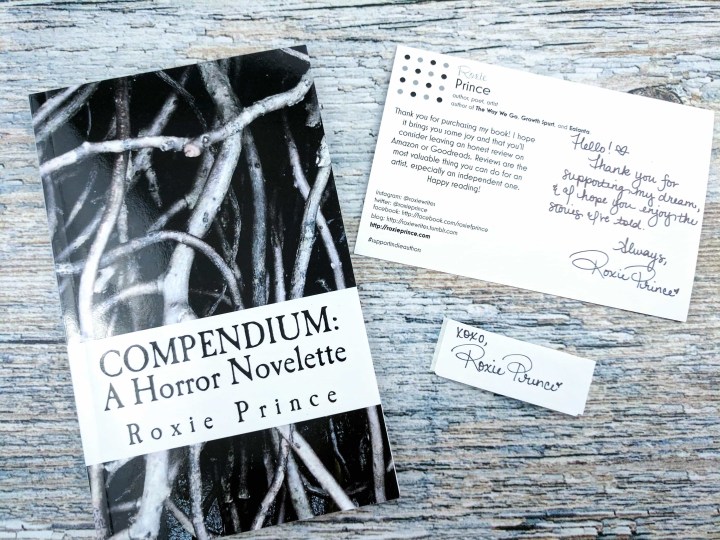 Compendium : A Horror Novelette by Roxie Prince ($5.99).
Humanity has fallen victim to an apocalyptic condition in which the affected become bloodthirsty monsters out of the most terrible of nightmares. Different people, different situations, same hellish circumstances — what would you do?
I'm happy to see that this little book came with a handwritten postcard by the author and a simple sticker with her signature to put inside the book. This was a very short read, with different characters dealing with zombies.
Wing of Sorrow by Iain rob Wright ($7.99)
Growing up is hell.
Scarlet is a sixteen-year-old girl with no friends living with her single father. The one thing her life has none of is excitement. That's until she meets a naked stranger beside the lake. Then everything changes.
Scarlet discovers that she is not just an ordinary sixteen year old. In fact, the fate of the world rests on her shoulders, and it seems like she's one of the bad guys. A weapon.
Pretty soon, Scarlet is going to miss her old, boring life, but will have to accept that it is gone forever. At least she's made a friend –a demon named Sorrow. He's one of the bad guys too.
Only evil can save her now.
I like the idea of demons and the main character being on the "bad guys" side. I just had a hard time getting into it. I felt the dialogue was forced and childish, and I couldn't care for any of the characters. It was still nicely written, not scary at all, but I think I'm just not the target for this type of story.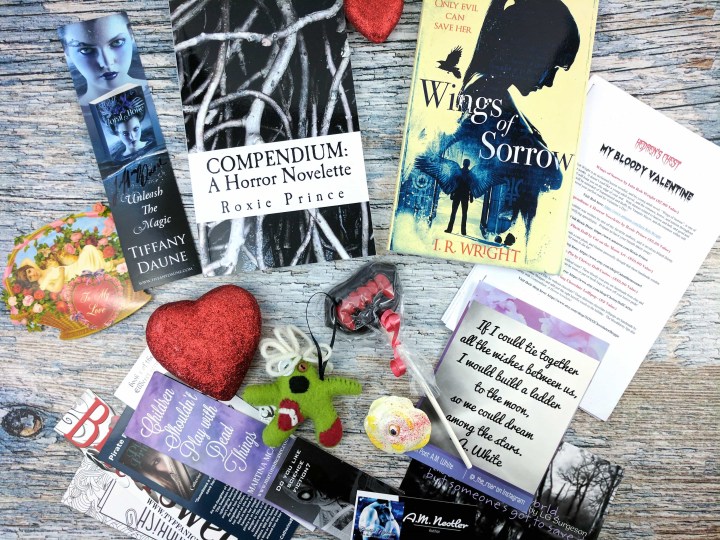 There's a lot of potential in Hedren's Chest Box! I'm all about discovering new author, indie author, and encouraging small indie businesses, but this box was missing perhaps one item – the box was a bit heavy on bookmarks, but that may be expected for the first month of a new indie book subscription. The  items were cute, not gory or nightmare inducing – bring on more nightmarish books! We think this box is a good alternative to someone who wants a box like OwlCrate but perhaps wants to explore the darker side.
What did you think of this month's Hedren's Chest?