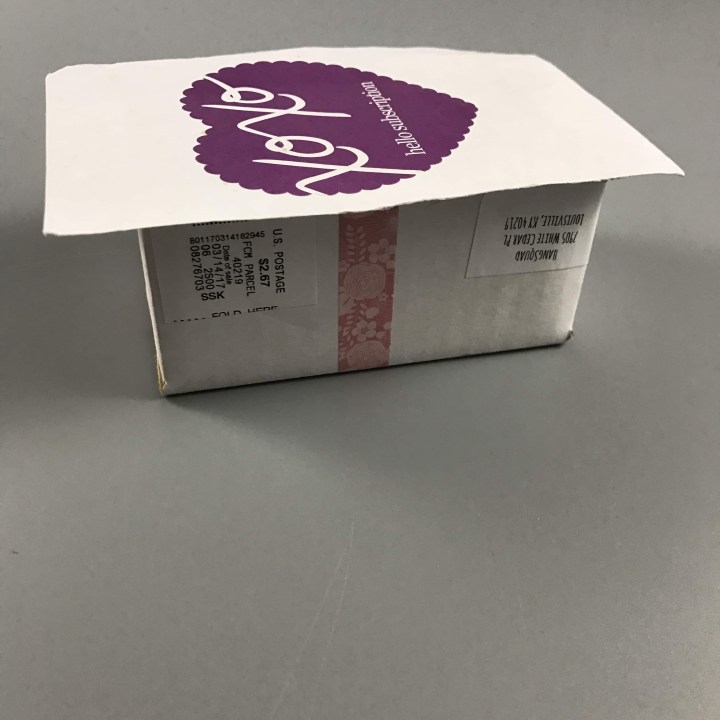 Hang Squad is a monthly subscription that sends two pairs of earrings to your mailbox. For $22 per month (shipping included), you can either get a classic, trendsetter, simple & sleek, or funky & fun pair of earrings. There is a quick survey to help get make sure you get the earrings best suited to your personal style. Even the box has a fun style to it, makes my mail box not seem so boring.
All of this style in a tiny little package.
DEAL: Save $5 on your first month with coupon code HELLOSQUAD.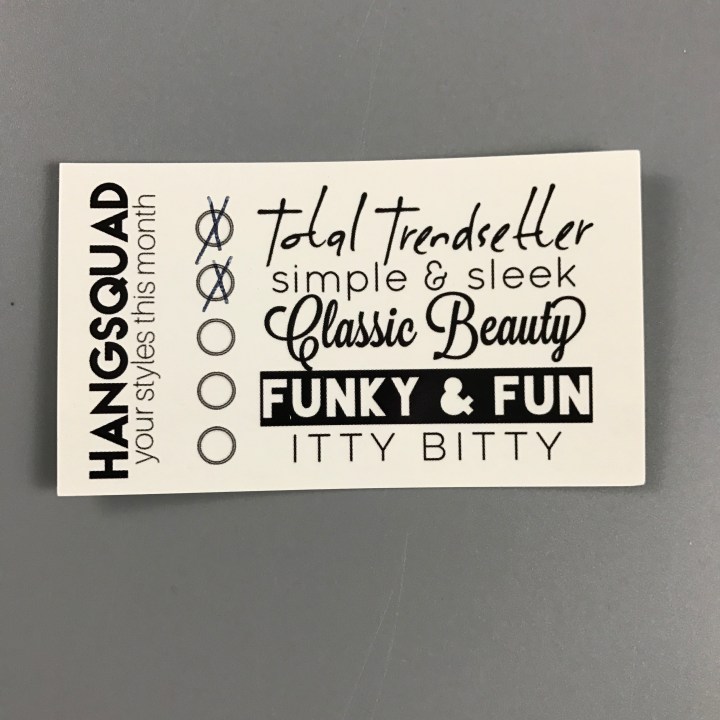 In case you forget what you put into the style survey, they tell you what this month's selections are. I got one total trendsetter and one simple & sleek. I also got a personalized note stating that next month is going to have lots of color!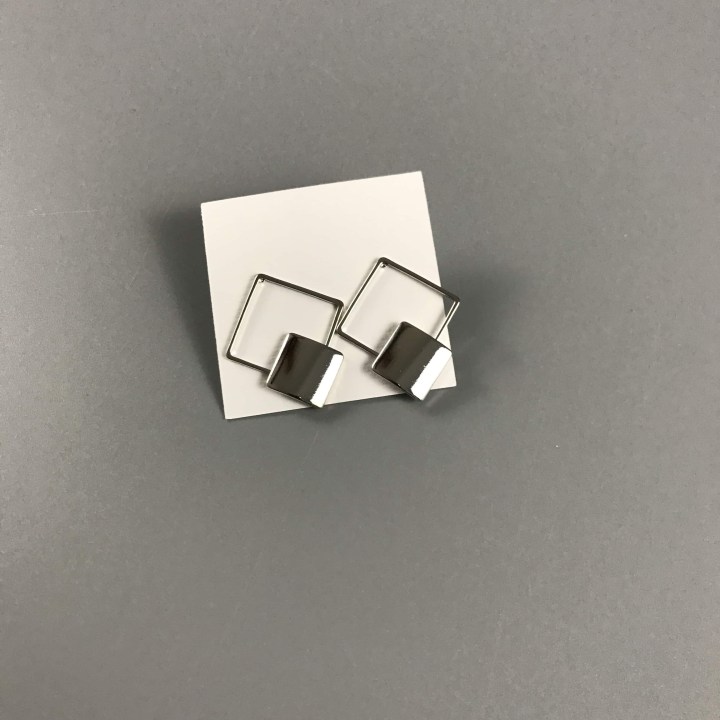 Silver Squares, these are so pretty. I amazes me how something so simple can be transformed into a wonderful pair of earrings just by rotating them a few degrees. This pair of earrings will add style and class to any outfit, not to mention they won't get in the way if you are on the phone a lot at work.
Textured Lemon Drops. Depending on the lighting these take on a very polished silver look or a dark almost black color. I will warn you to be super careful as the u-shape that holds the lemon drop isn't very tight and they do come off, goes back into place very easily but I'd hate to lose any part of these beauties.
Once again Hang Squad has delivered some gorgeous earrings to my door step. I liked that these weren't as out of my comfort zone as a few months previous have been, I'm also loving how much silver has been coming. I will admit I am beyond excited to see what pop of color they deliver next month, I'm partial to neon colors. Thanks to Hang Squad my work uniform might be boring but my earrings very seldom are not a conversation starter.
What did you think about HangSquad?