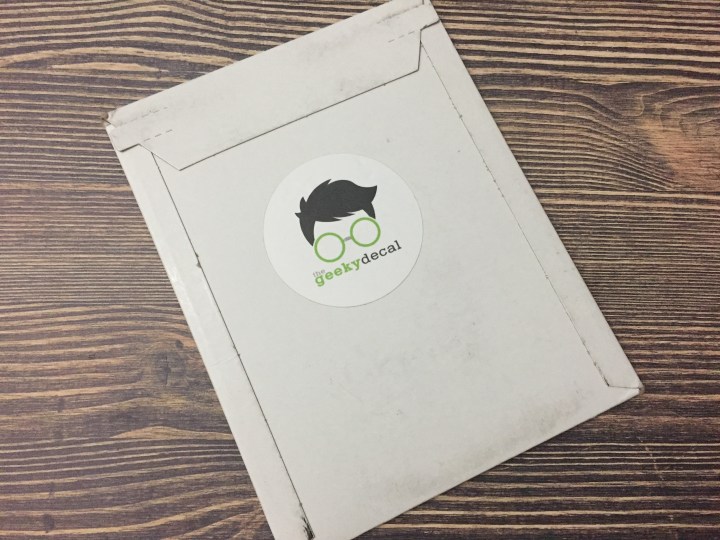 The Geeky Decal combines two of my favourite things — fandom and stickers. For just $8 a month, you receive a sturdy cardboard mailer containing larger vinyl stickers, a geeky magnet, a postcard, all revolving around a particular theme.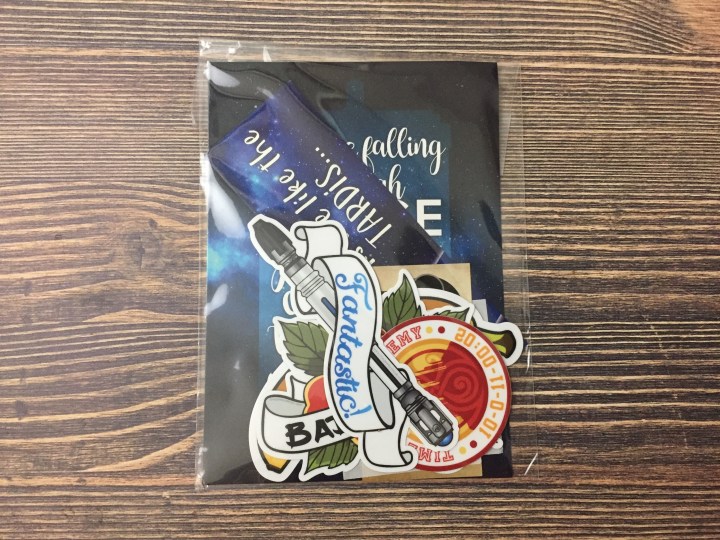 DEAL:
  Save 10% off on your first month! Use coupon code 
HELLO
.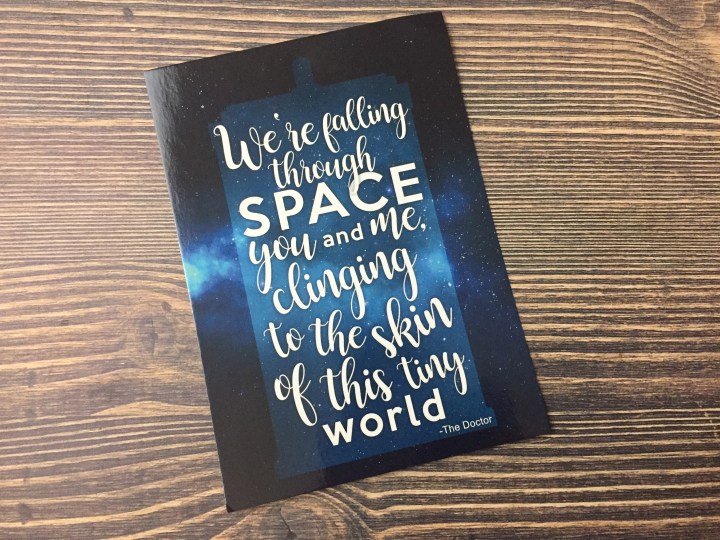 February's theme is Doctor Who — and the first item that caught my eye was this 5×7 postcard print featuring the outline of the TARDIS with one of the Ninth Doctor's quotes from the reboot's pilot, Rose.
The reverse of the postcard is the information card. February 16 is Christopher Eccleston's birthday — he played the Ninth Doctor, and the first Doctor in the 2005 reboot series still airing 12 years later. He only played the Doctor for one series but he was my Doctor since I started watching with him, and I much preferred him to David Tennant that followed.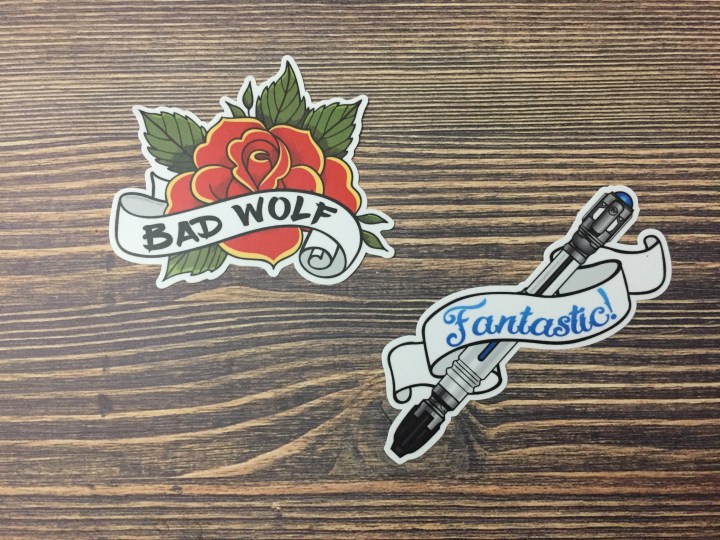 Two of the larger plastic vinyls. The tattoo-esque Bad Wolf motif features a rose (in reference to Rose Tyler, the first companion featured on the show). The second features the Ninth Doctor's catchphrase, Fantastic, with his sonic screwdriver.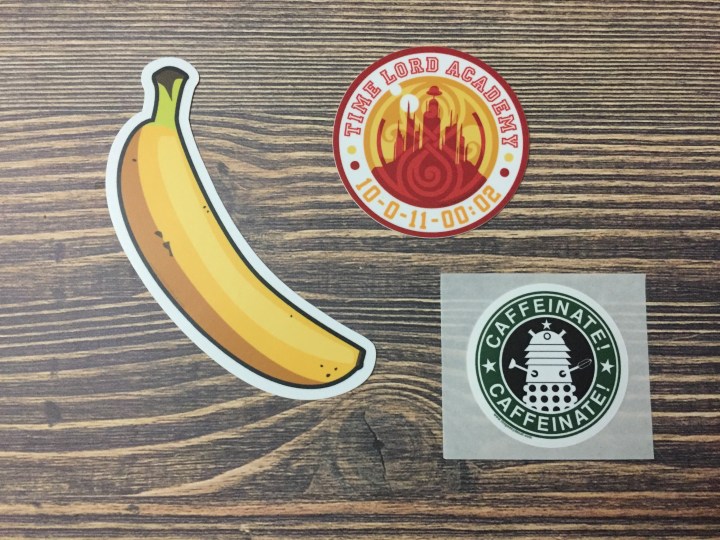 The last of the larger plastic vinyl is a banana — the Ninth Doctor has a fondness for bananas, as they're "a good source of potassium!" There are two smaller vinyls as well — one for the fictional Time Lord Academy and a Starbucks parody featuring a Dalek. I would totally buy a coffee mug with this art on it. Just saying.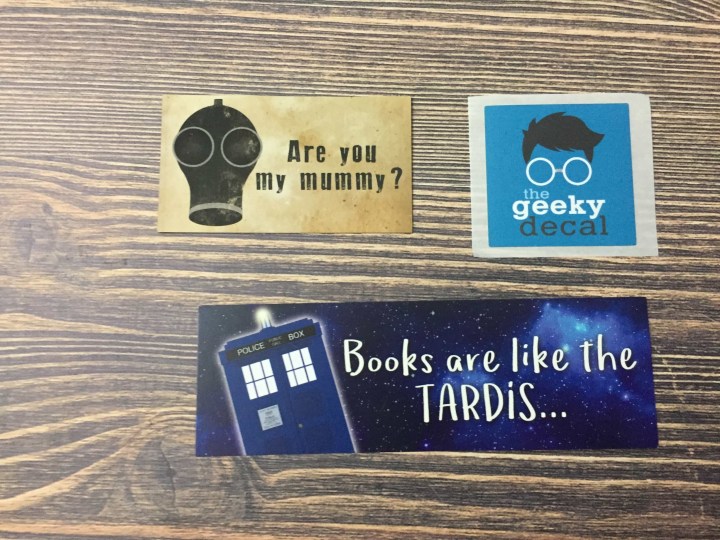 Geeky Decal always includes a magnet — this month's features the gas-mask wearing "monster" from my favourite Ninth Doctor two-parter. The ending always makes me cry. (Spoilers!) We were also sent the Geeky Decal logo sticker as well as a bookmark this month!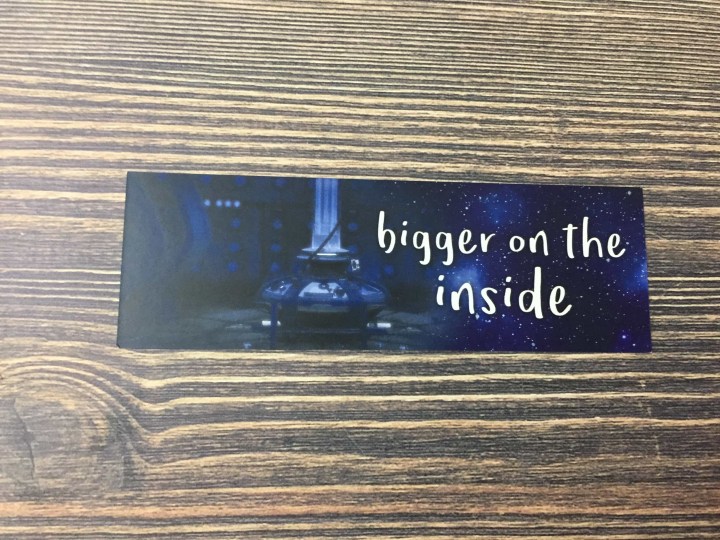 The backside is also printed.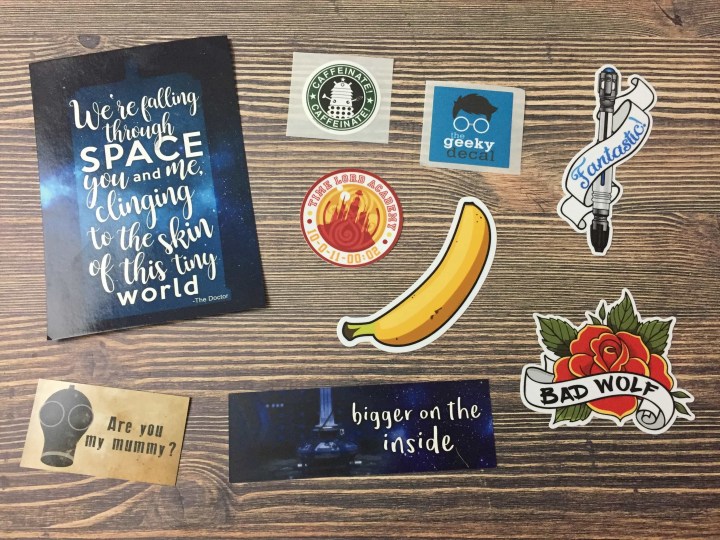 I loved my introduction to The Geeky Decal! The stickers were high quality and look great plastered on my Kindle and netbook. I love that we were sent other goodies like the magnet and the bookmark, and the print is gorgeous as well. March's theme is Beauty and the Beast which sounds great!
Visit The Geeky Decal to subscribe or find out more!