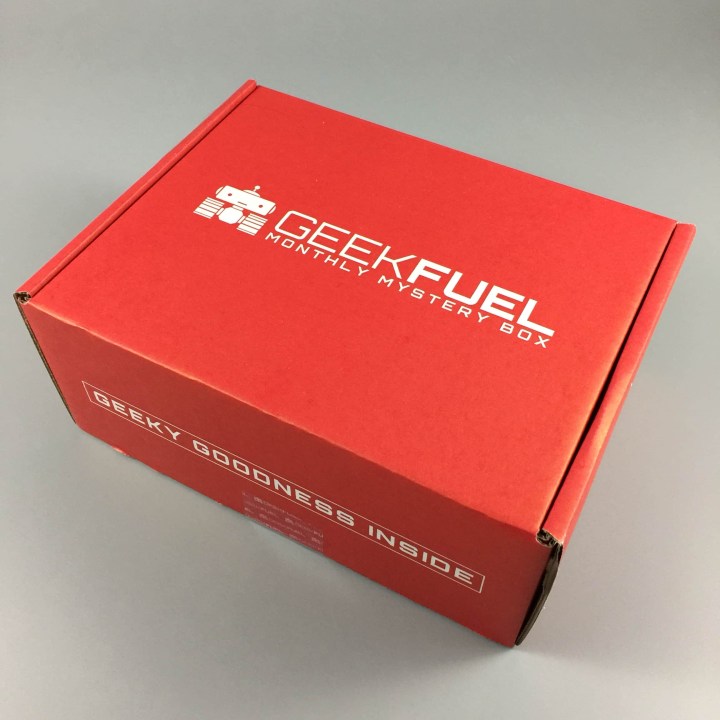 Geek Fuel Monthly Mystery Box is filled with all kinds of geek surprises. It's a geek & gamer subscription box with at least $40 worth of geek accessories and apparel with exclusive games, toys, gear, collectibles, and all things epic. This box always includes a Steam game code.
TIP: You can still get this exact box – the Geek Fuel home page will always tell you what box is currently shipping!
The March 2017 box brought items from Guardians of the Galaxy, Power Rangers and more. Let's get into what was in this box!
DEAL: You'll save $5 on your first box with this link – no code needed!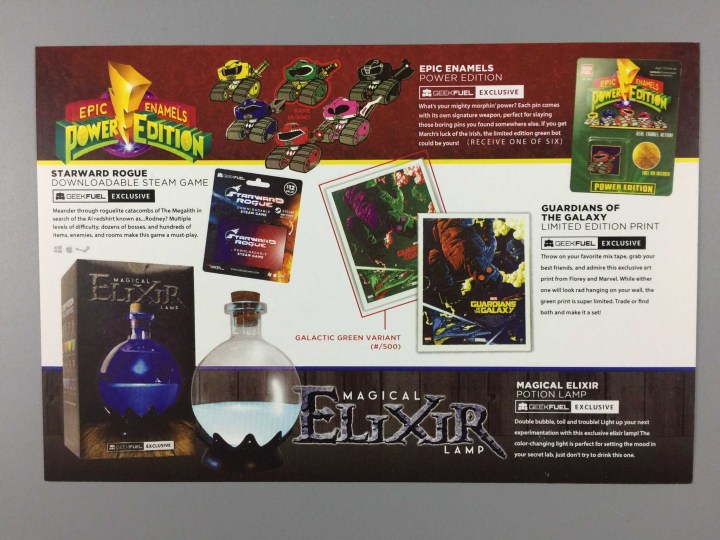 The description card gives you a rundown of what is in the box and also where to follow Geek Fuel on social media.
Each box comes with a mini-mag with features about current geek topics plus a gift guide.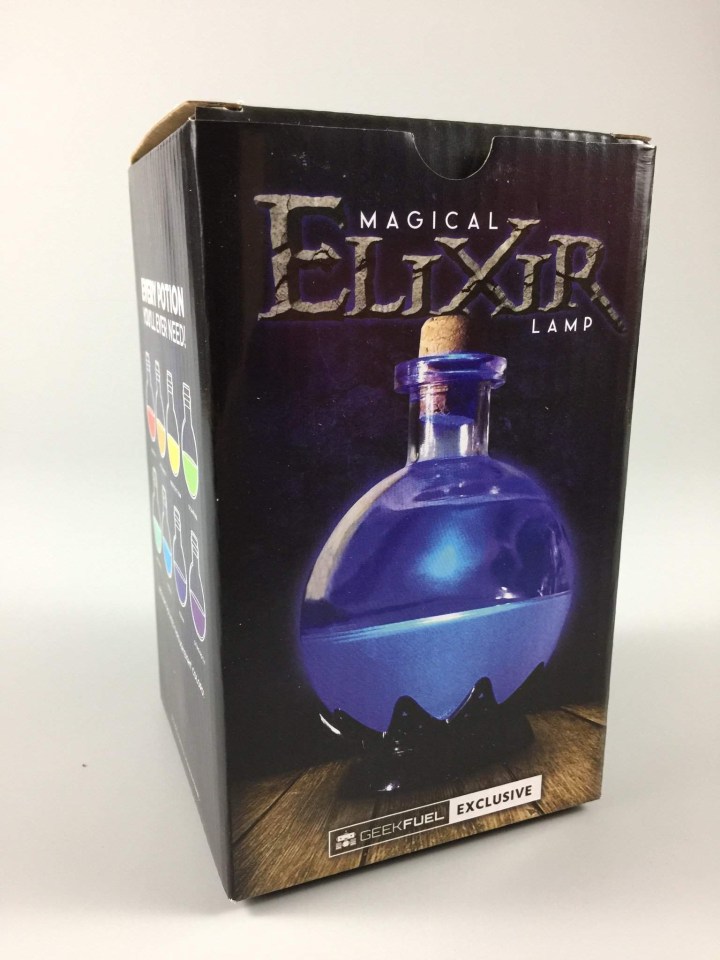 Magical Elixir Lamp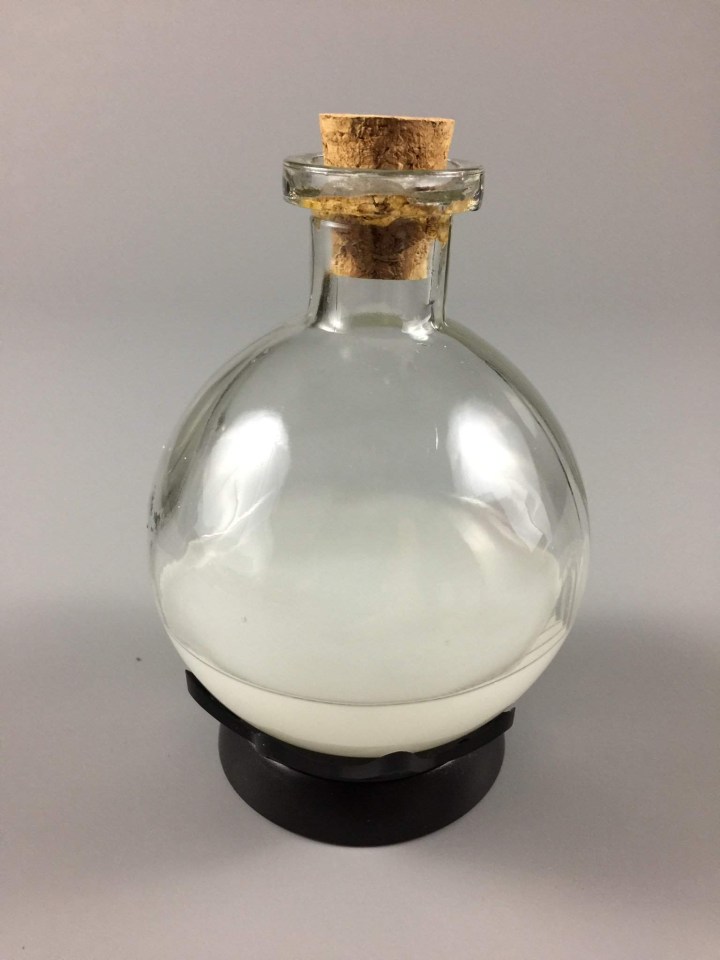 This lamp is cordless and looks really cool! It changes colors automatically.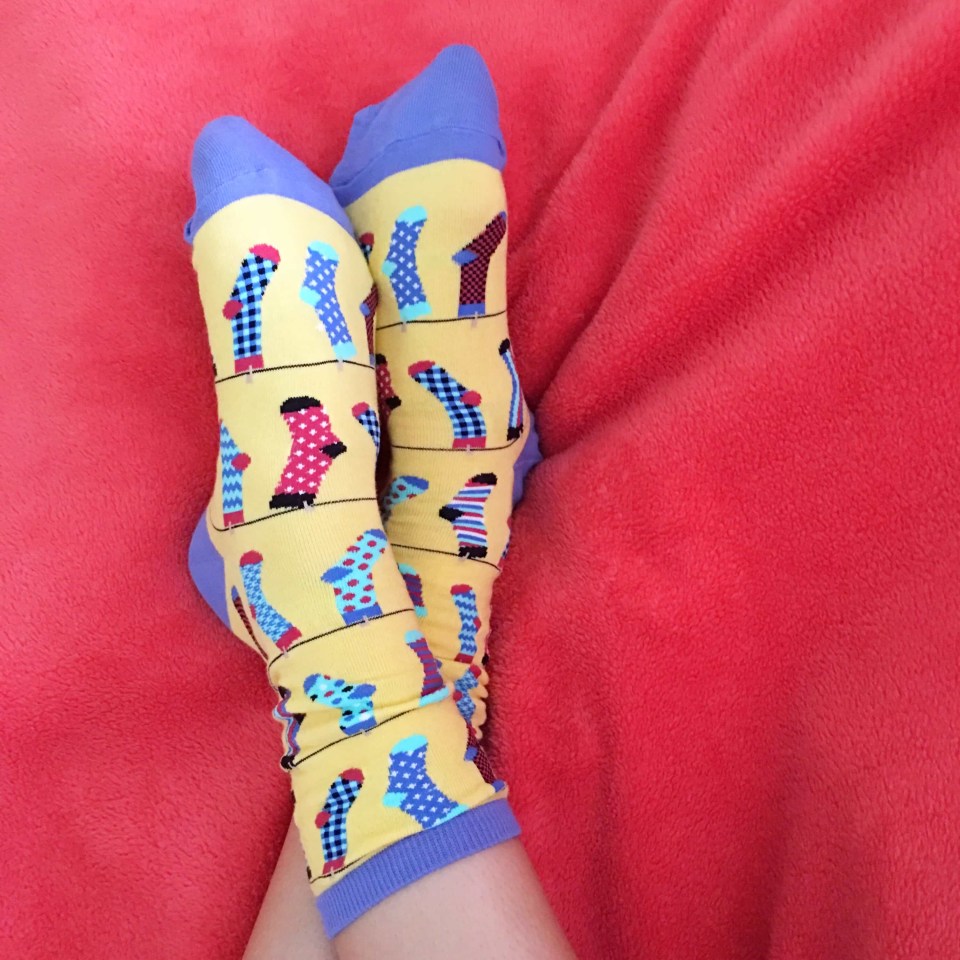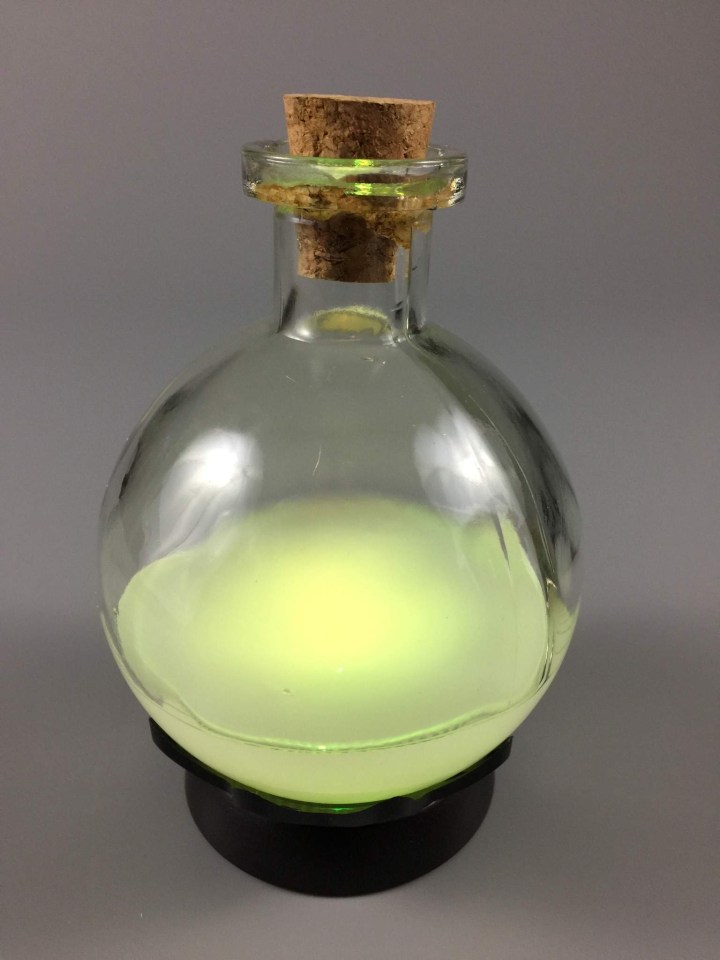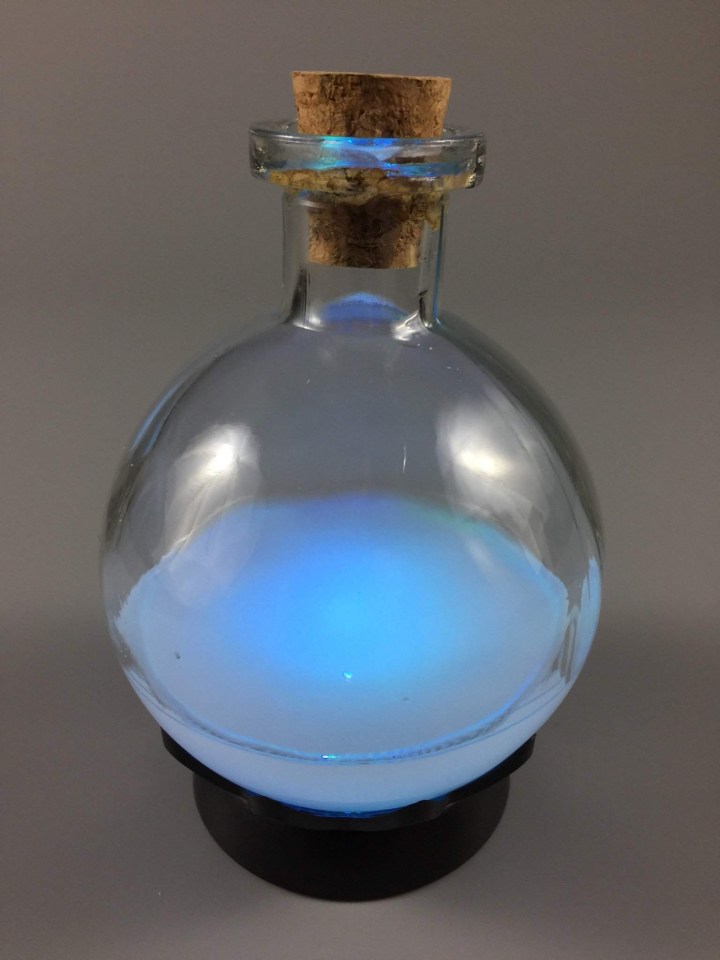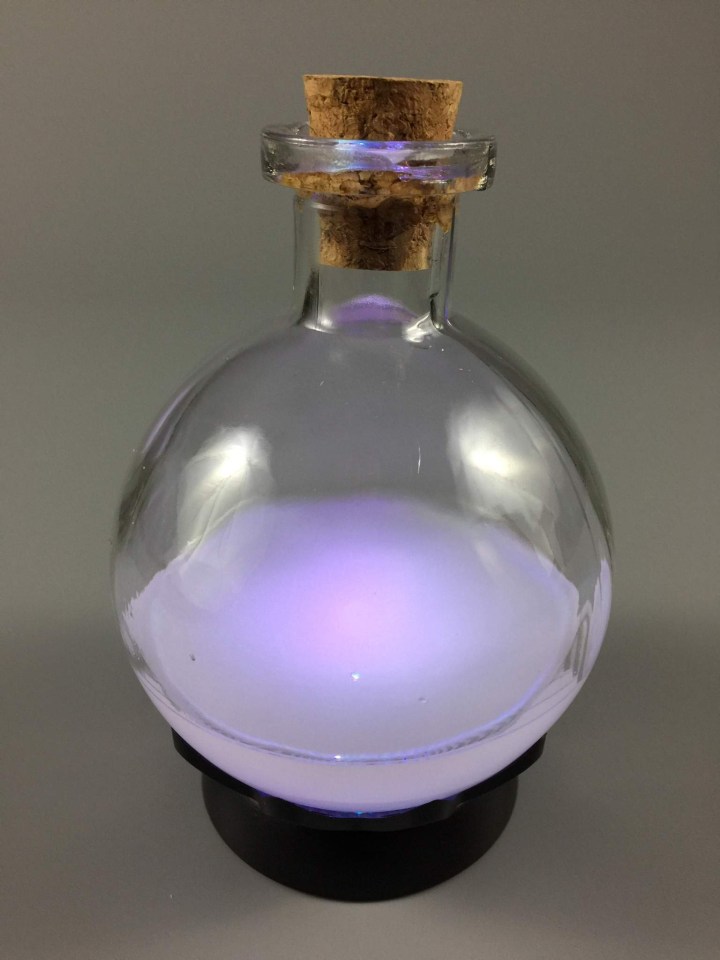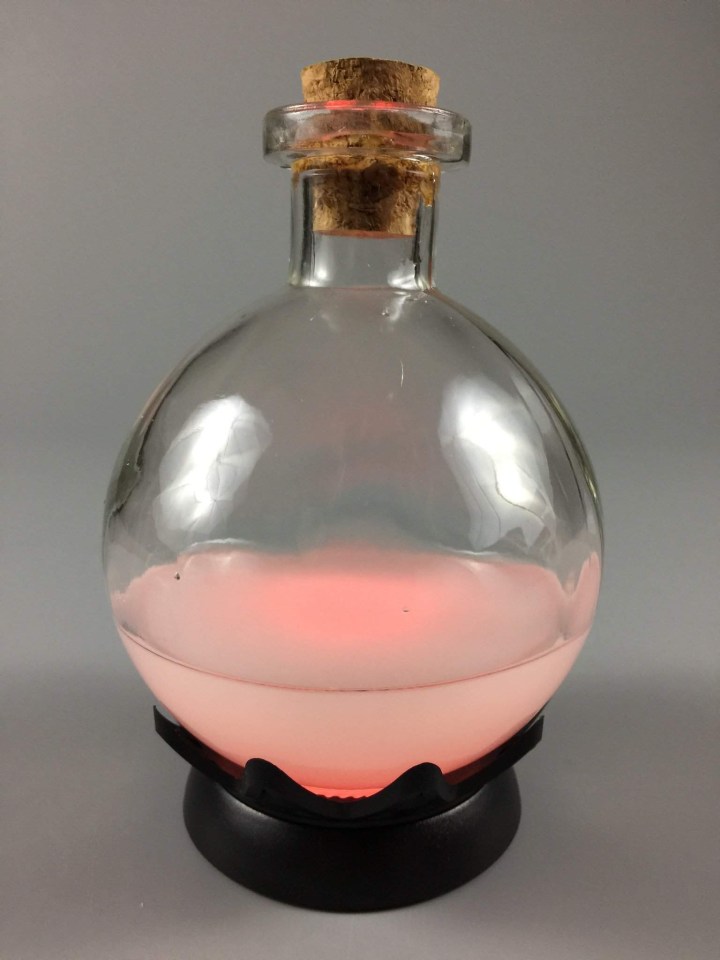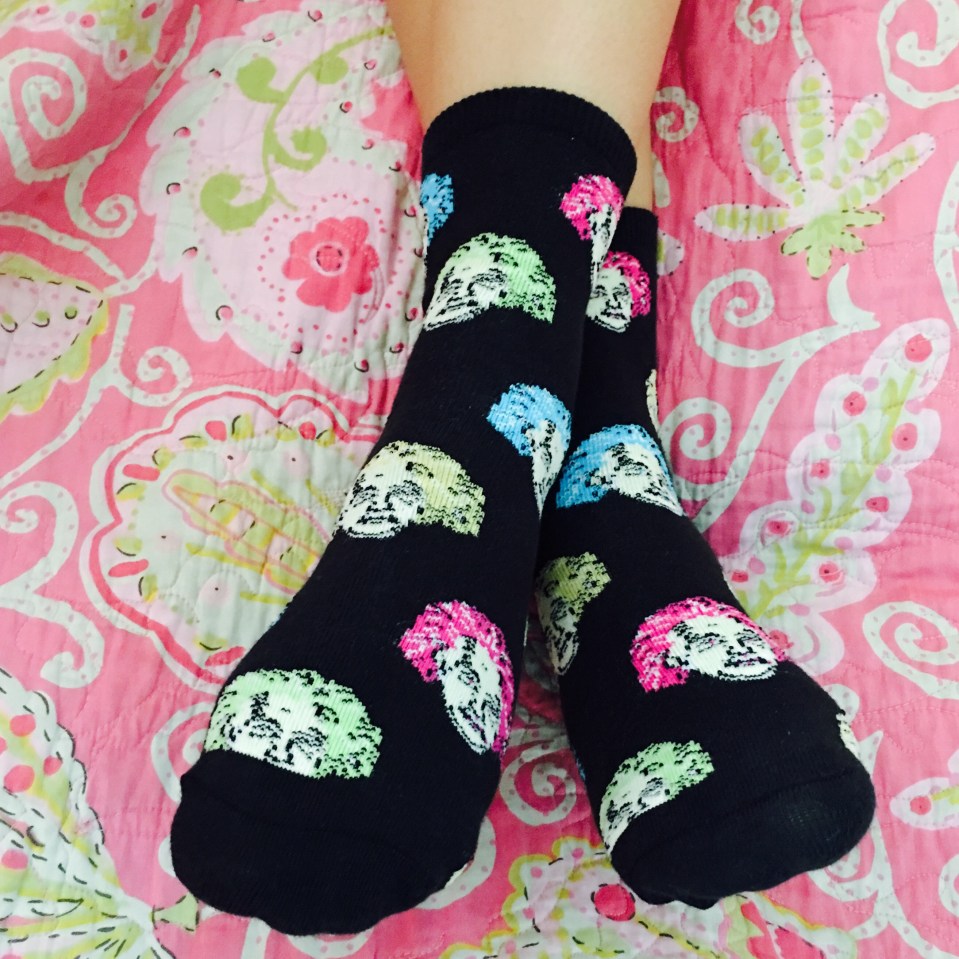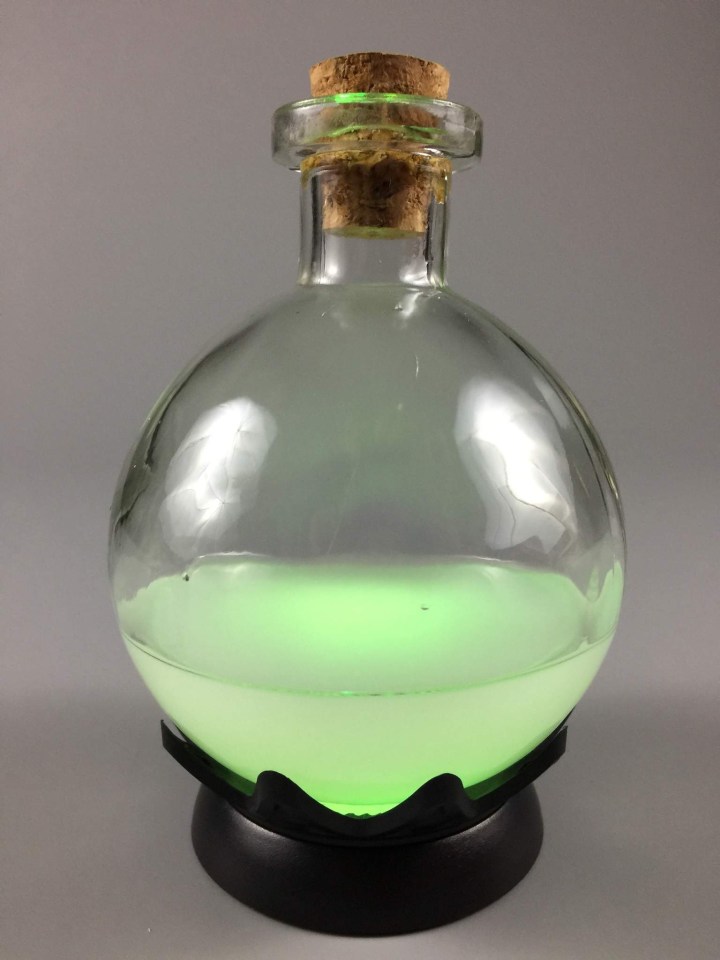 A fantastic item and it is a Geek Fuel exclusive!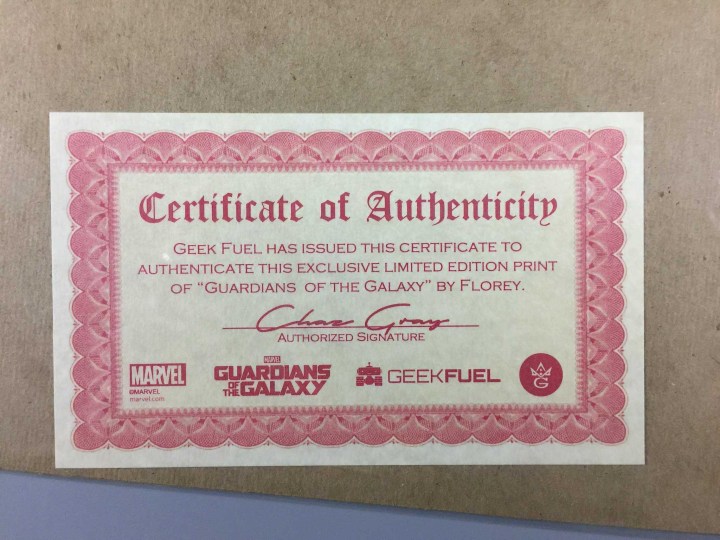 Guardians of the Galaxy Exclusive Print – A great looking print by Florey is also included. There is also a variant (not pictured) that will be included with lucky Geek Fuel subscribers boxes.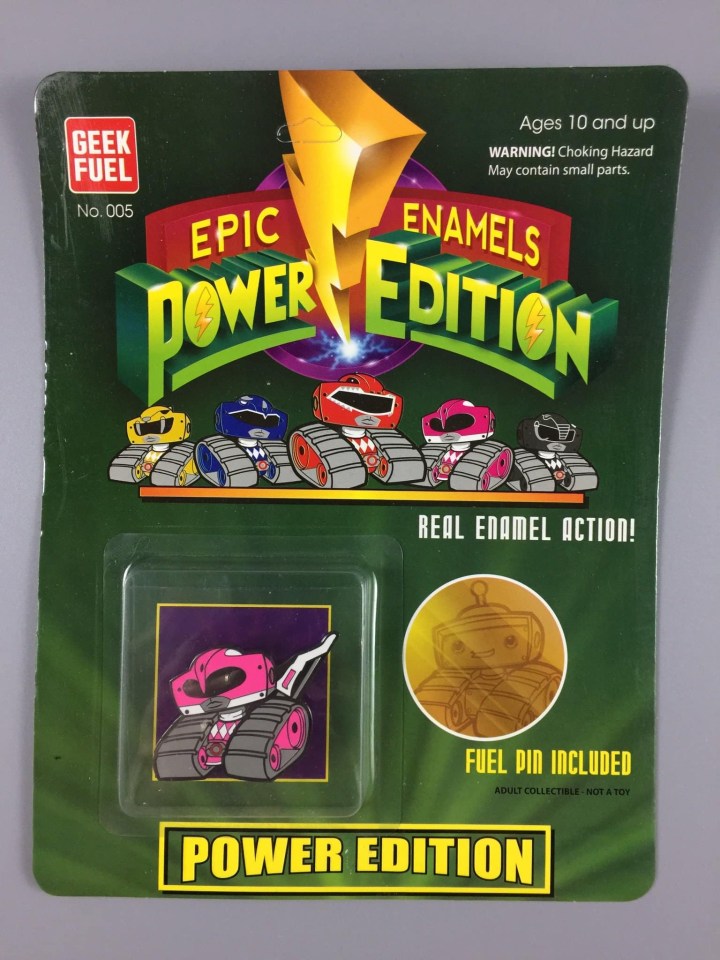 Epic Enamels Pin – Power Edition – The pin is in the style of the Mighty Morphin' Power Rangers. Subscribers will receive one of six different colors. I had never gotten into Power Rangers but I did just see the movie and I found it to be fun from start to finish.
Starward Rogue Downloadable Steam Game – $12 – Geek Fuel includes a Steam game in each box and this game has a lot going on!
A roguelite labyrinth lodged in the side of a star. Dodge gorgeous waves of bullets, claim weapons and upgrades, defeat The Warden, and rescue… Rodney?

Roguelite catacombs that evolve and expand with each of your successes.
Hundreds of items, enemies and rooms, and dozens of epic boss fights.
Fully playable with keyboard+mouse or gamepad.
5 difficulty levels range from "Relatively Easy" to "Nigh Impossible."
Play as a "head in a mech" harvested from the neck of everyone's favorite Hydral.
Find secrets of The Megalith, a giant structure lodged in a star, as you lose many heads.
Figure out what happened to Rodney, an AI redshirt of uncertain motives.
Over-the-top mod support.  Detailed wiki: create enemies, items, weapons, and rooms.
Secrets!  Among them "incredibilities" that massively change the way the game plays.
Varied mech suits: dipole magnetism, time control, and more.
Upgrade during each "run" via EXP/Perks, shops, and items found while exploring.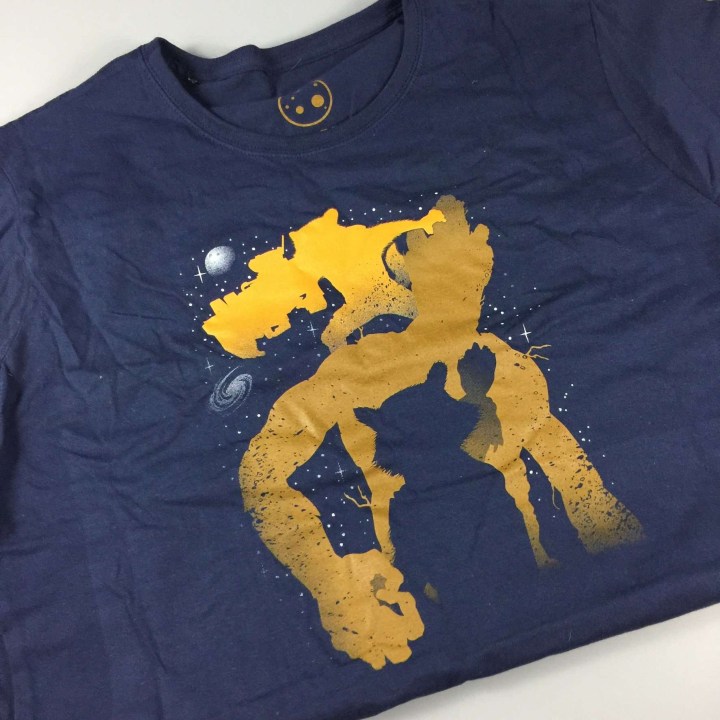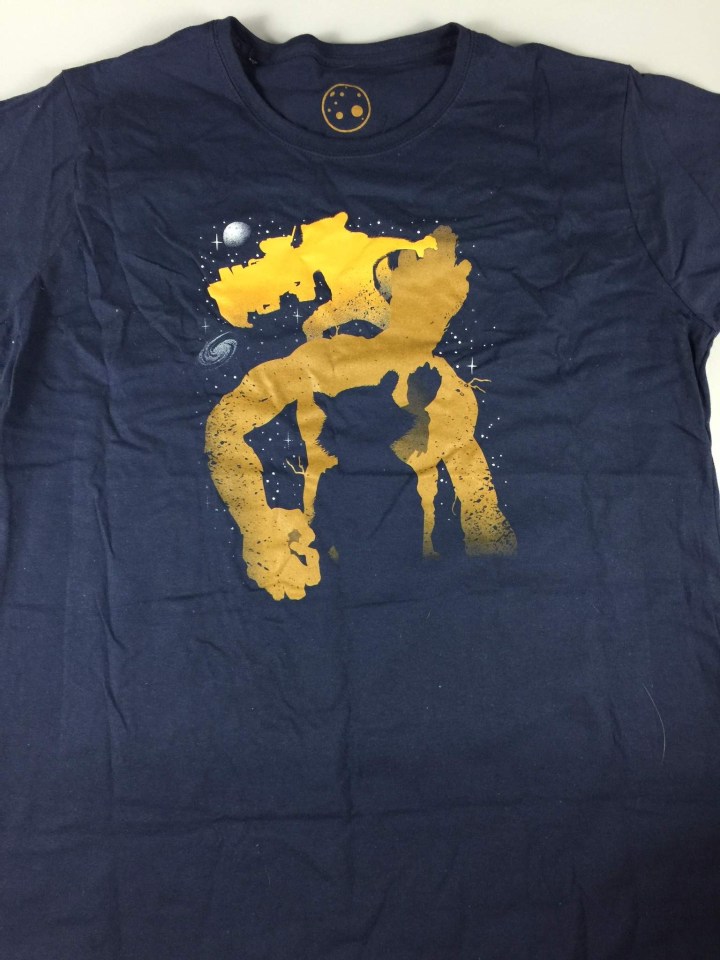 Inverse Universe T-Shirt – Rocket and Groot became two of the most popular characters in the Marvel Universe when they were portrayed in the Guardians of the Galaxy movie. The tear-jerking moment when Groot would give up his life to save others was a great scene but seeing Baby Groot at the end of the movie brought the smiles back to our faces. This t-shirt gives a look at characters in this light. The pictured t-shirt is the women's version.
Geek Fuel did a terrific job putting this box together for March 2017 and I look forward to what will be coming up next month!