There is just one day left for Loot Crate's Firefly Cargo Crate #7 (March-April 2017). Crate 007's theme is WORTHIER PART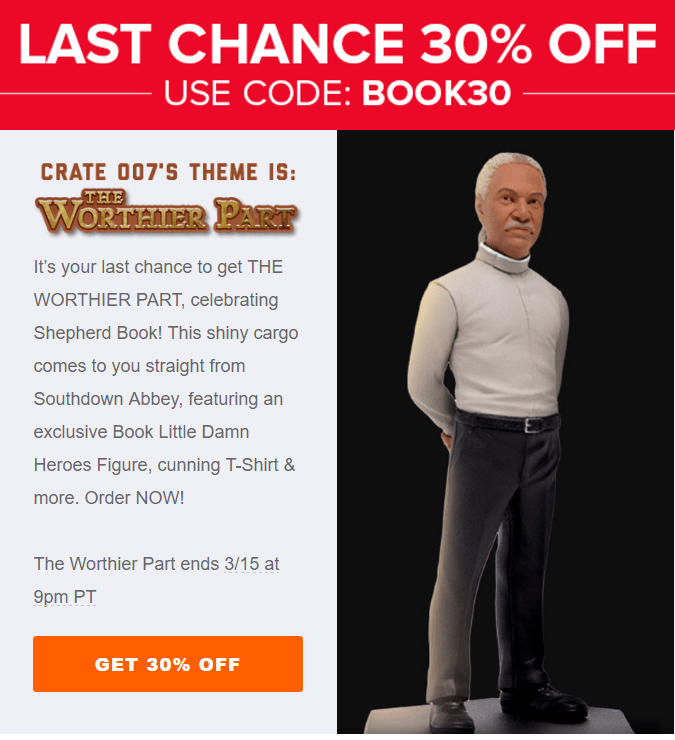 Subscribe by 3/15 9PM PT and use coupon code BOOK30 to save 30% off off any length subscription!
More info on this month's theme!
The figure this month is Little Damn Heroes "Shepherd" Derrial Book.
We've been out of the world for a spell. Like to walk it a while. Maybe bring some cargo to them as need it brought. But, how it gets there is THE WORTHIER PART! Join us in celebrating Shepherd Book with an EXCLUSIVE Little Damn Heroes Figure & more! Order by 3/15 at 9pm PT. Supplies are limited.
Visit Firefly Cargo Crate from Loot Crate to subscribe or find out more!