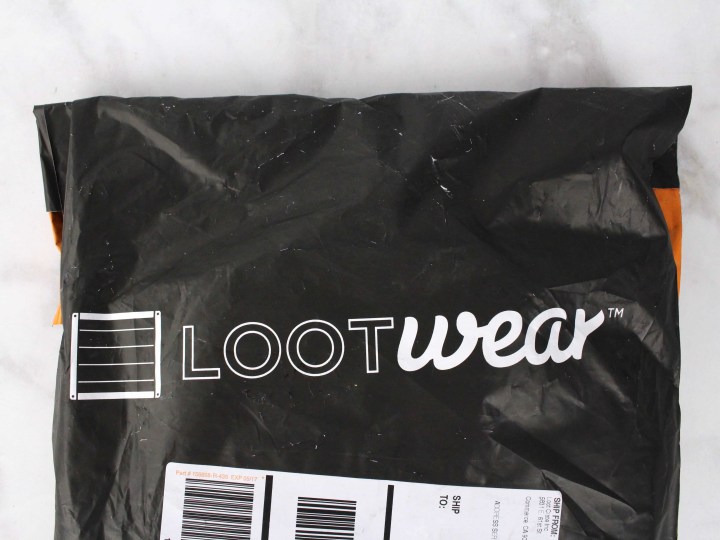 Loot Wear is a monthly subscription from Loot Crate with exclusive geek and gamer premium wearable accessories themed along with the current Loot Crate theme. You can purchase Loot Wear separately from Loot Crate – and the wearable items (the shirts/hats/etc) are available in ladies' sizes, but not the socks.
Loot for Her is the subscription with goodies of the more feminine persuasion!  TIP: You can check the spoilers each month and skip if you don't like the franchise (even on a longer length subscription!).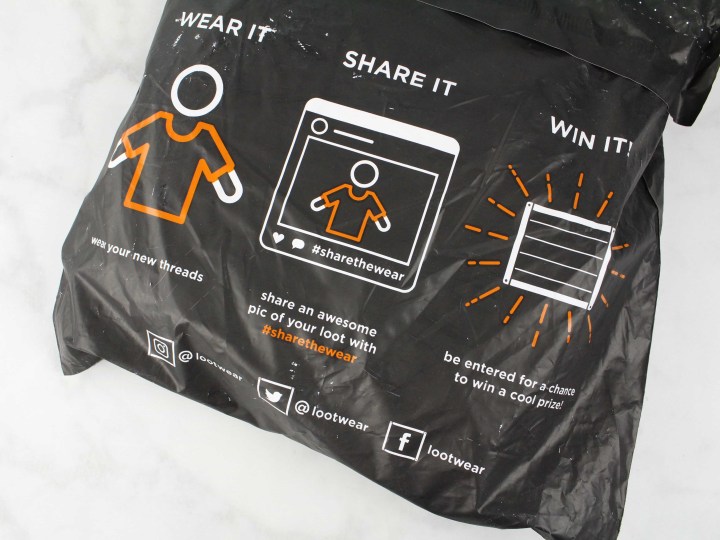 DEAL: Save 15% on Loot Wear subscriptions when you use this link and coupon code HELLOSUBSCRIPTION15. [Does not apply to Wizardry Wear] Get $3 off your first month with coupon code SAVE3. [Not valid on Undies]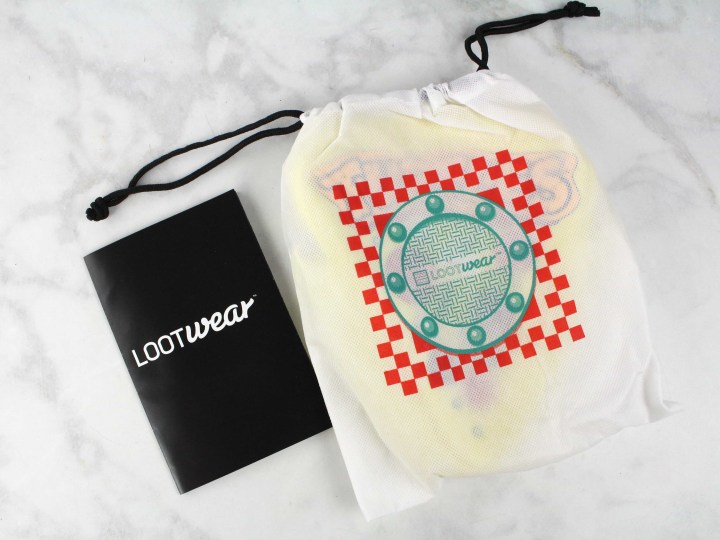 There are five Loot Wear options:
You can also bundle the wearable and the socks for $20.99 or the new Risky Business (tee + undies + socks) bundle for $16.99!  See our Loot Wear reviews for photos of the other subscriptions!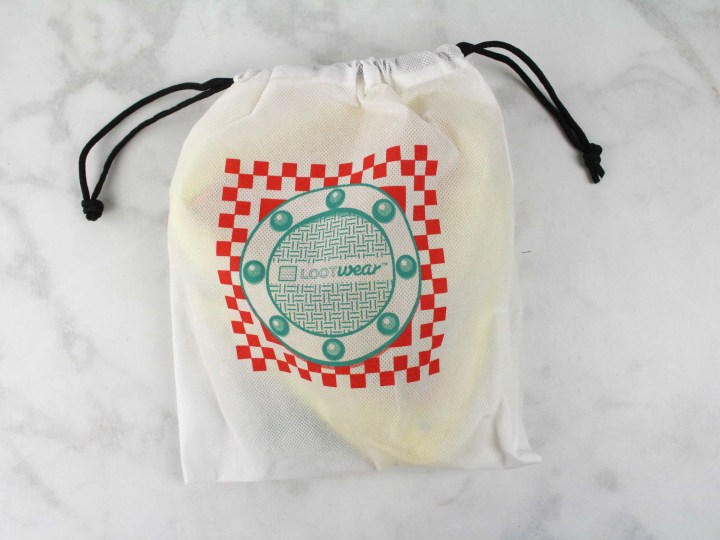 The theme for the February 2017 Loot Wear was BUILD! Are you dying over this combo pizza themed sewer pouch? I am all like YASSSS QUEEEN!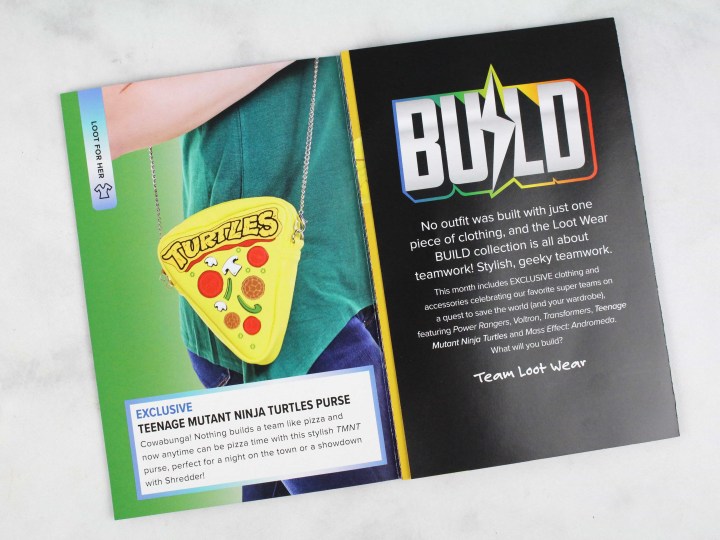 The information card gives you a list of all the items over all the Loot Wear subscriptions. See them all on the Loot Undies review!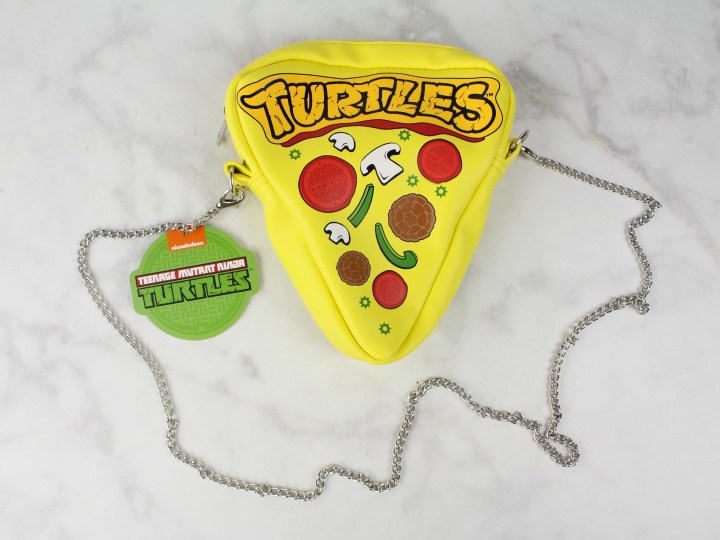 I SERIOUSLY CANNOT. This is clearly going to be my fave Loot for Her item EVARRRRR.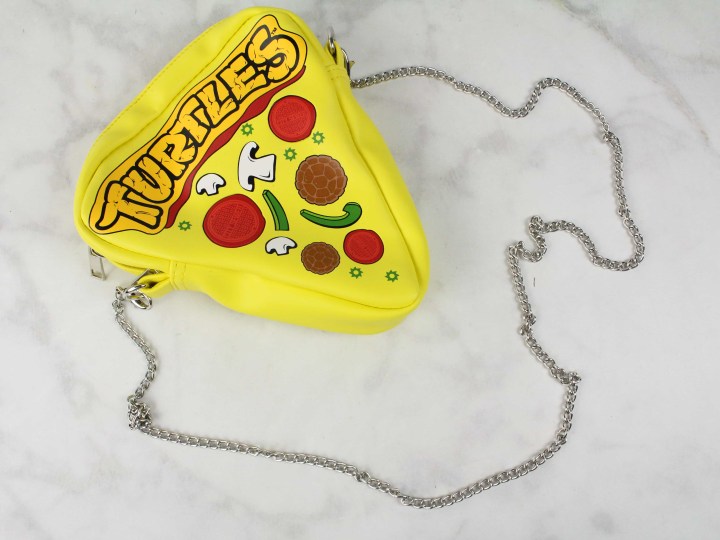 It's a Teenage Ninja Mutant Turtles Pizza Purse! It's packed with Turtle Power AND Pizza Power!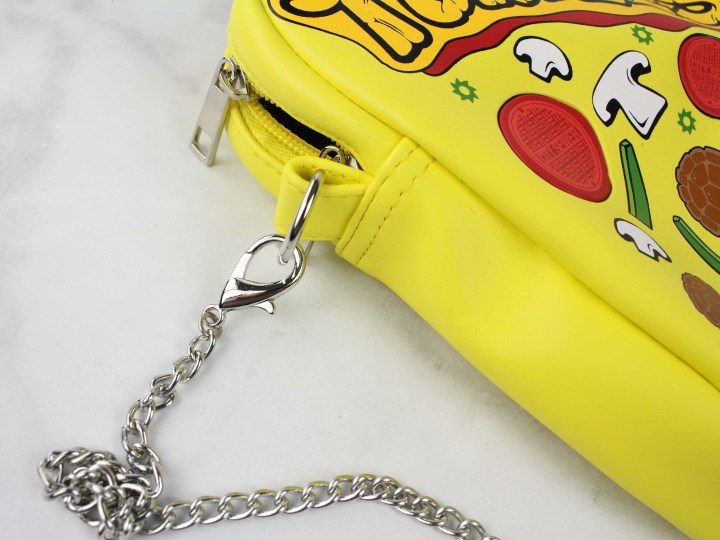 There's a nice removable chain if you just want to use it as a pouch.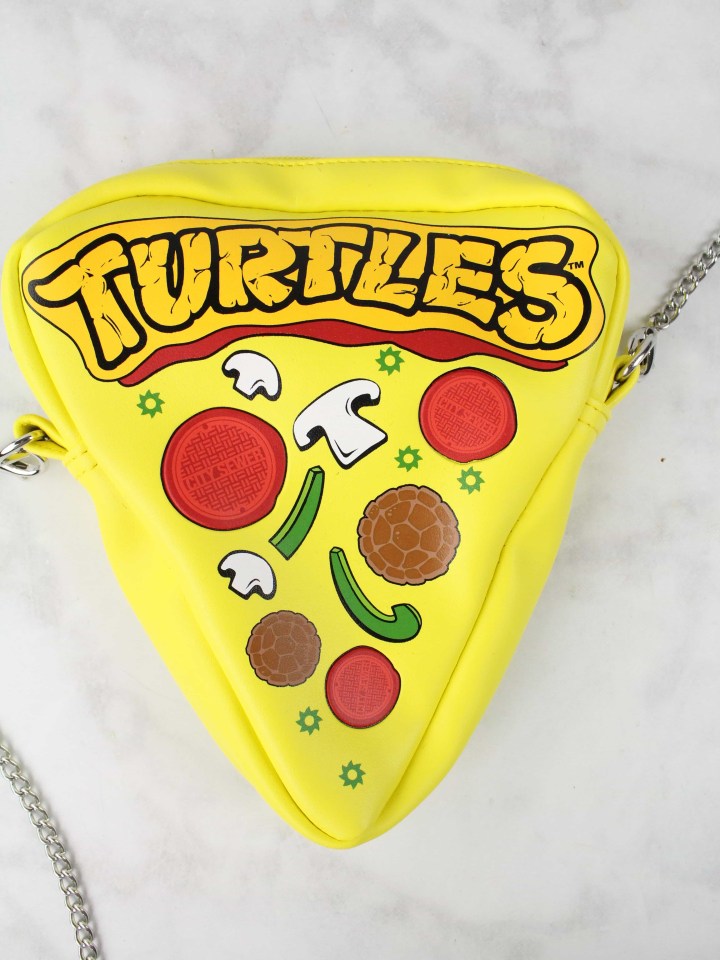 And it has all your favorite toppings right down to the city sewers and turtle shells.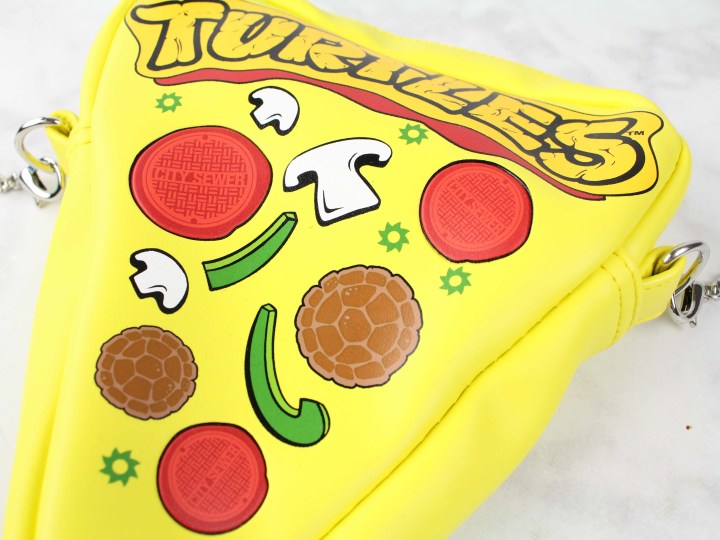 This purse is pretty much everything. I'm so glad I snagged this one – it's absolutely worth every penny of $14.99. I'm so lasting way longer than five minutes in my favorite ninja pizzeria with this bag by my side! ???