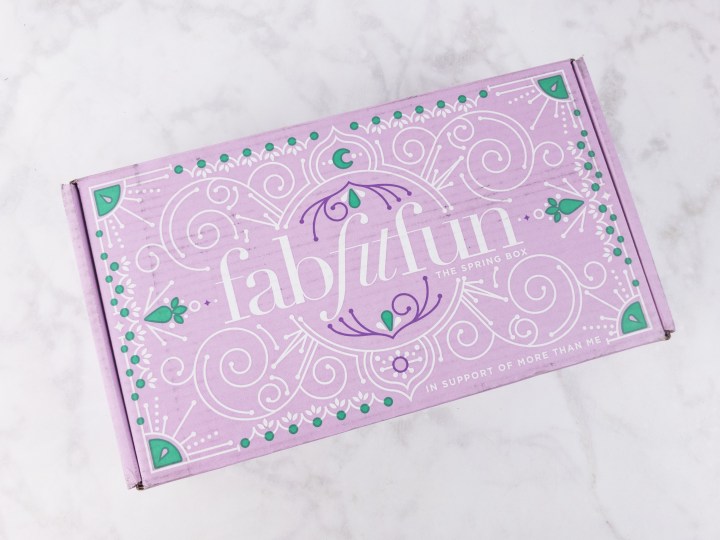 FabFitFun Box is a quarterly women's subscription box that promises fabulous beauty, fashion, and fitness items every quarter, full size and premium.
This box is currently still available!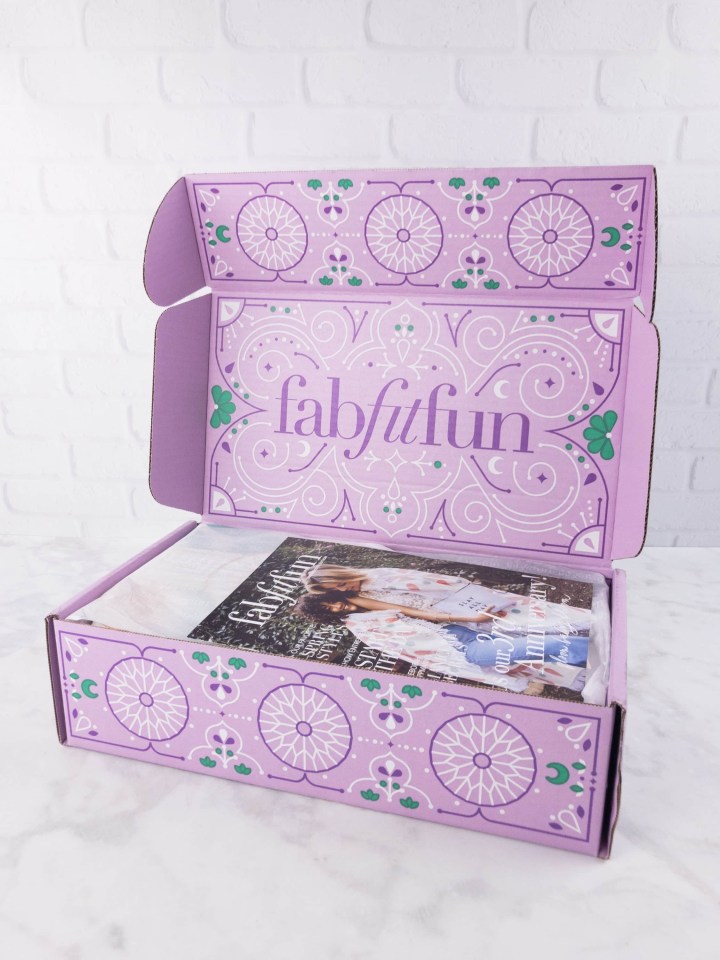 The outside box has a fun and pretty design – they're different every quarter!
DEAL: You can use coupon code FAB10 to save $10 on your first box. This box is still available!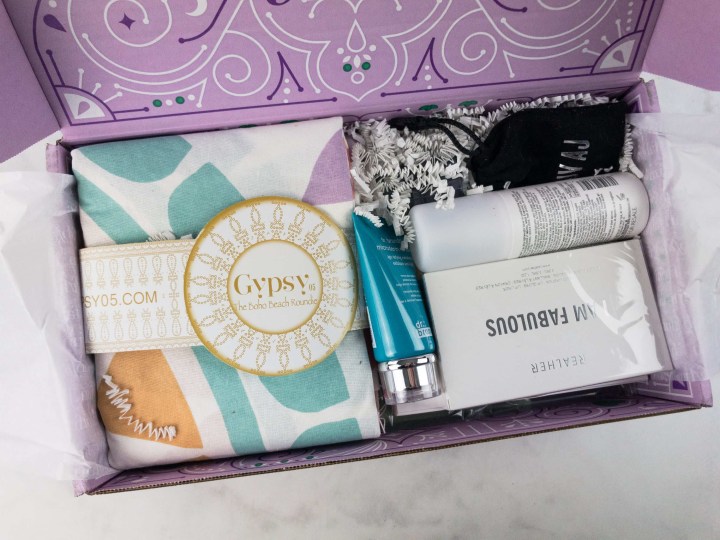 This box is packed full of goodies, as it is every season.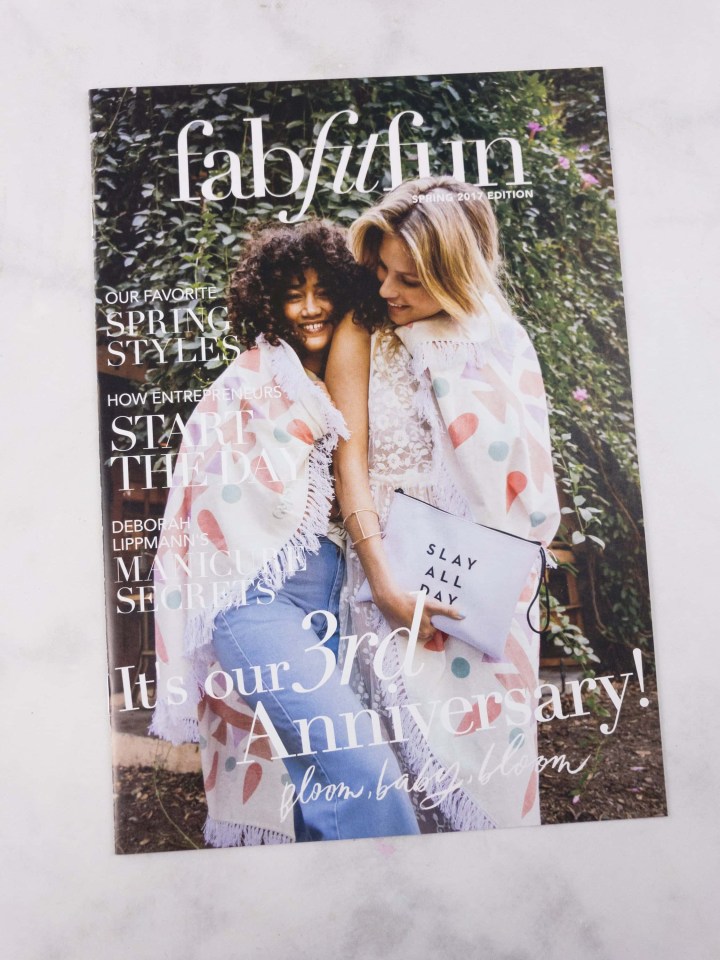 A large format mini-magazine comes in the box – it provides all the details on the products, plus fun lifestyle articles too!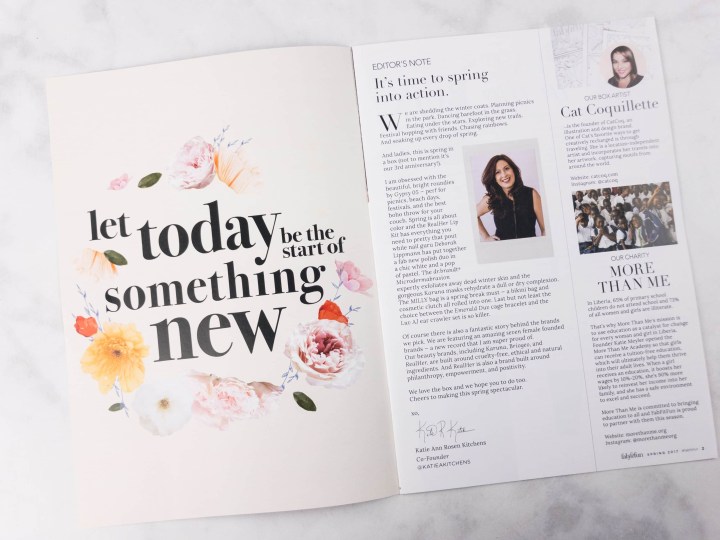 The magazine is full of lifestyle features as well as the featured charity – MORE THAN ME, which benefits girls in Liberia. I absolutely love that they partner with and highlight a new important charity each quarter.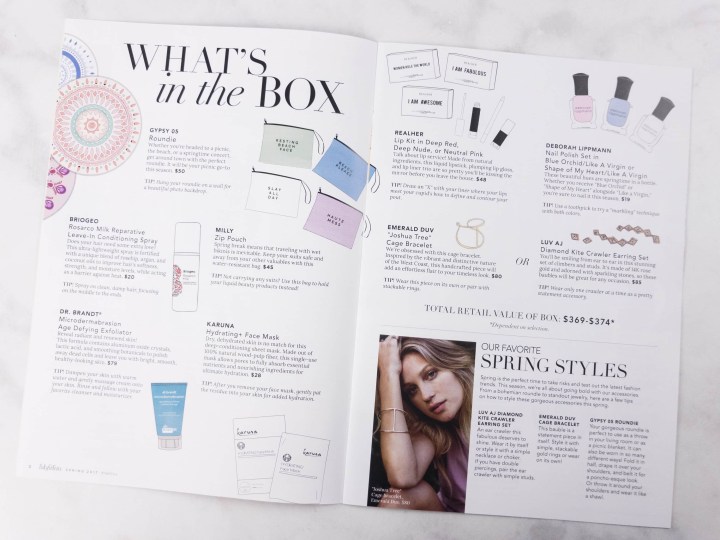 A full spread gives details on every item in the box. This box features 7 female founded brands.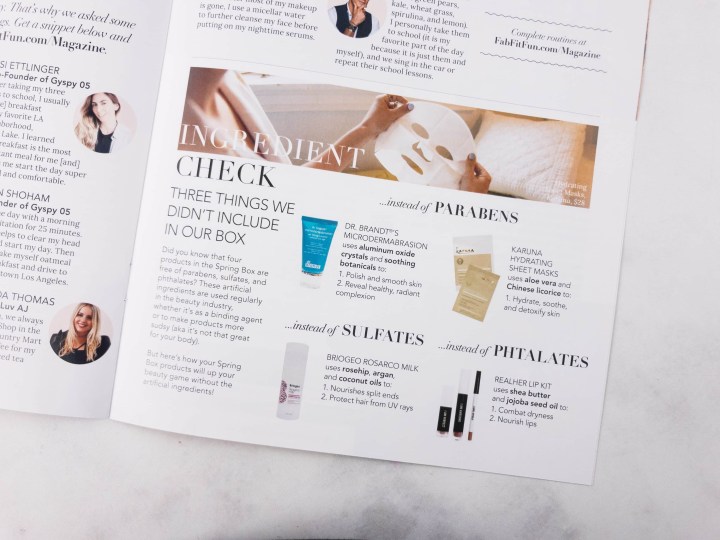 There's also a small article about the ingredients that FabFitFun did not include in their box – parabens, sulfates, and phthalates.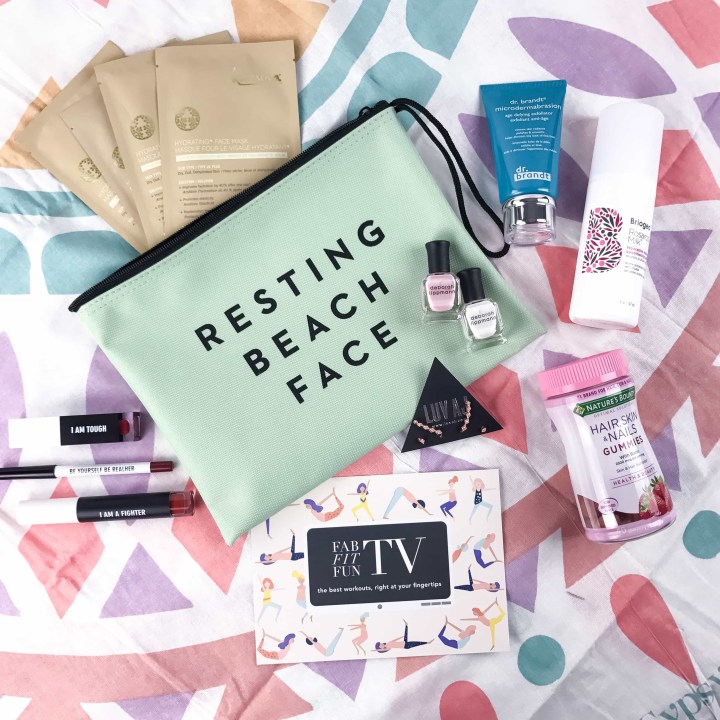 Everything in the FabFitFun VIP Box for Spring 2017!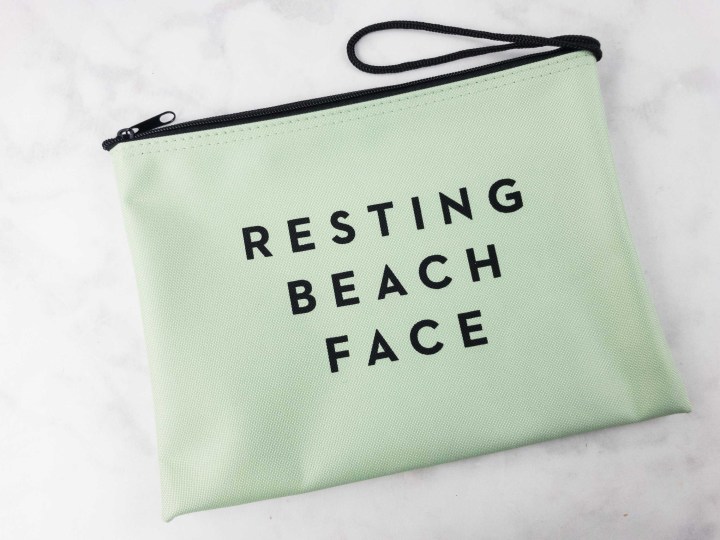 MILLY Zip Pouch ($45) I'm so excited about my bag variation! Every subscriber received this bag in one of several variations, including Beach Please (blue), Slay All Day (white), and Haute Mess (pink).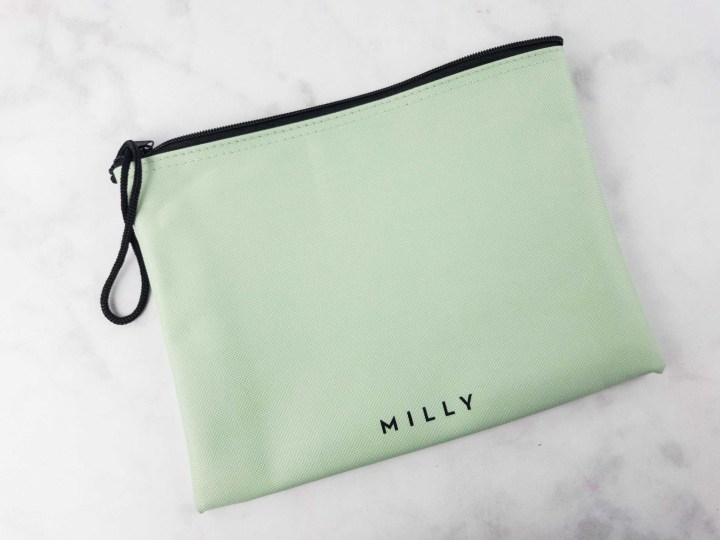 This bag is so cute and functional, plus it holds all the items in the box minus the roundie! (And actually if I folded it nicely it would totally fit). It's water resistant and designed to be a bikini bag or cosmetic bag and is 10.25″ x 8″.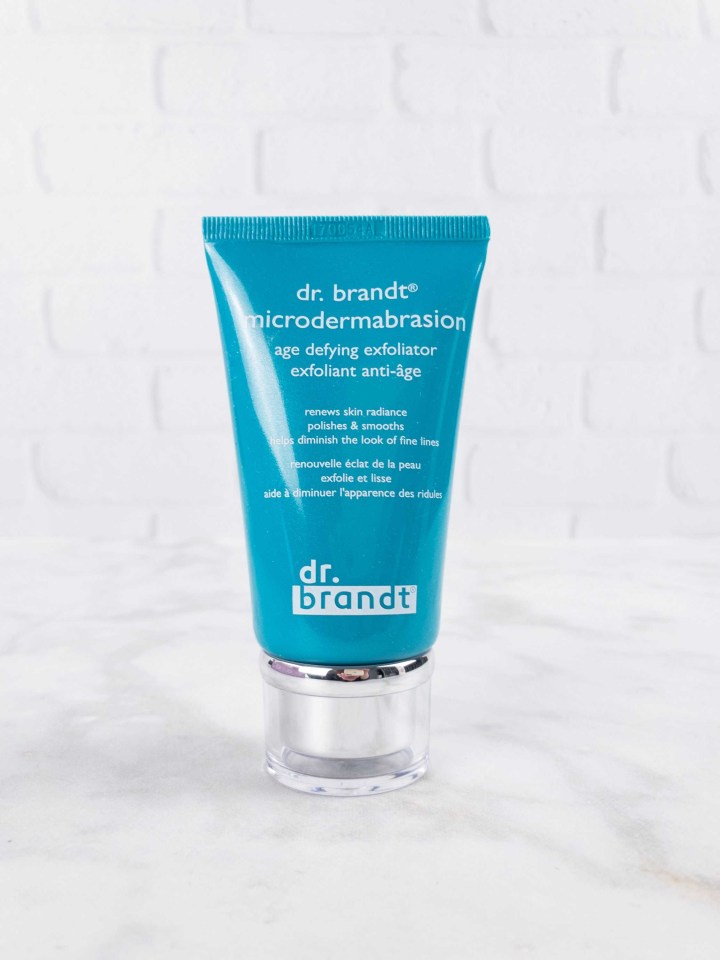 Dr. Brandt Microdermabrasion Age Defying Exfoliator ($79) I love Dr. Brandt and I love full-size versions the best! This microdermabrasion scrub is used once or twice a week to help polish skin and slough off old, dry skin cells to improve texture and reduce fine lines and wrinkles. It also makes your skin super smooth because it contains lactic acid. I'm thrilled to get this in a full size.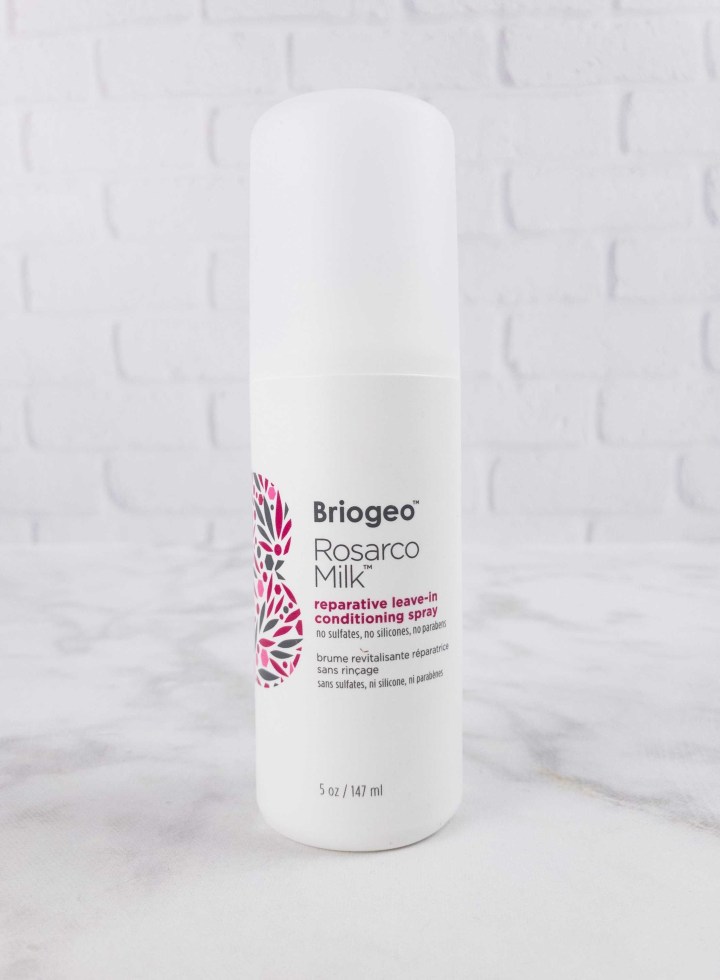 Briogeo Rosarco Milk Reparative Leave-In Conditioning Spray ($20) I was really happy about this because it's so lightweight but conditioning! My daughter and I both tested it and it didn't weigh down our hair but made it soft and pretty.  I was surprised that it didn't because it has argan, rosehip, and coconut oils. This is excellent, contains no silicones, parabens, or other terrible things, and a great size, too.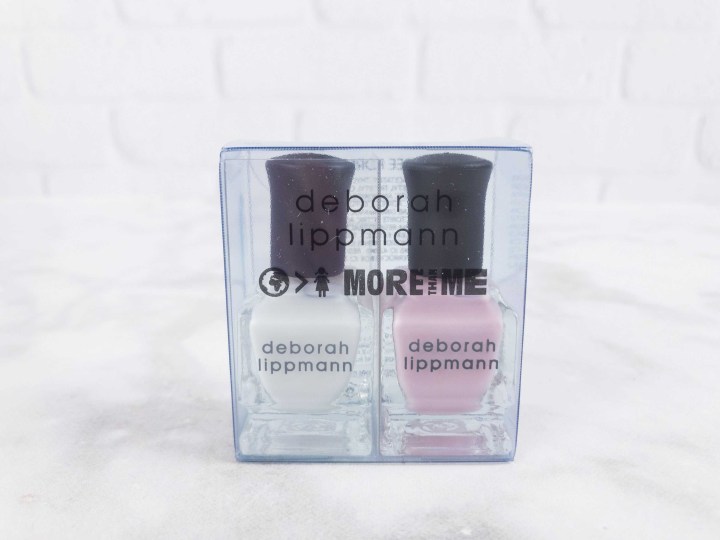 Deborah Lippmann Nail Polish Set in Shape of My Heart/Like a Virgin ($19) These polish minis are just over half size of a regular bottle.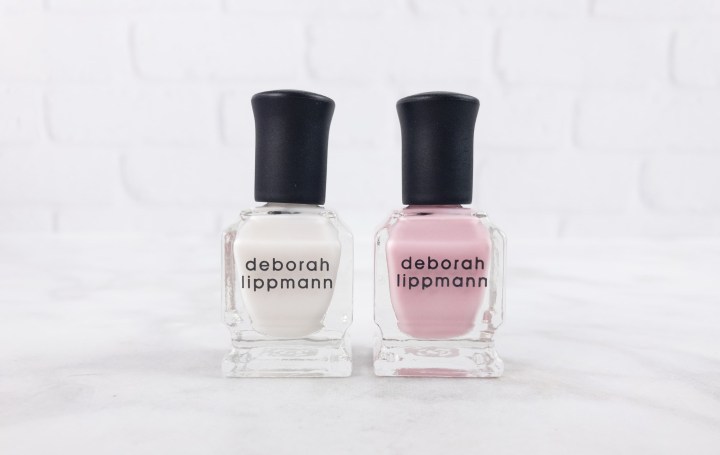 This polish mini set is a nice wash of pastel pink paired with a dreamy white.
Some subscribers received the Blue Orchid/Like a Virgin set.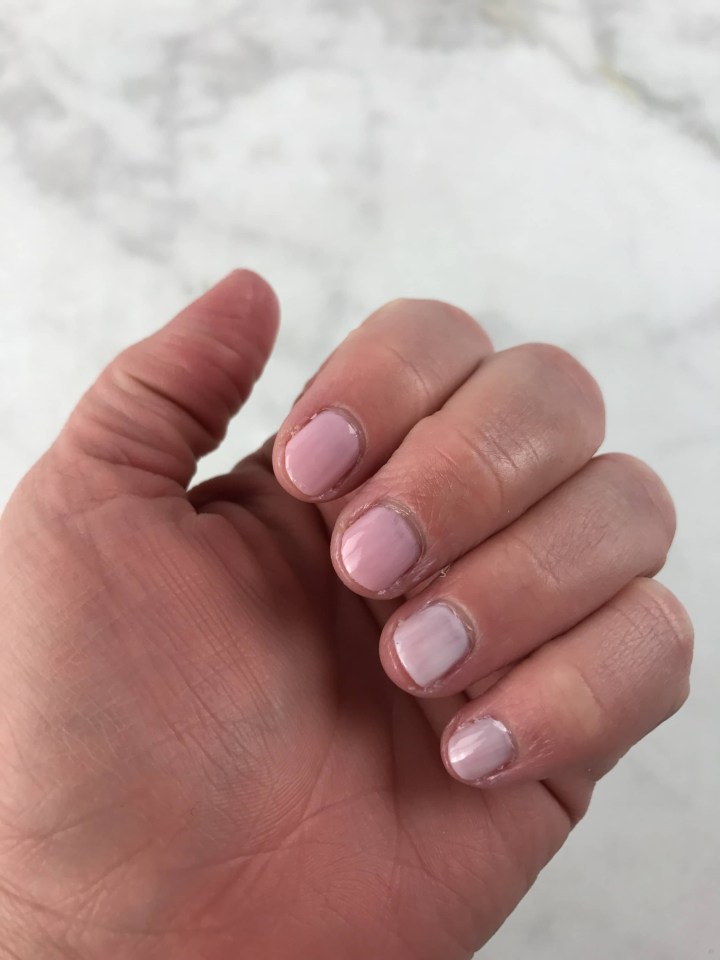 This took three thin coats plus one final thick coat. The white appears a bit pink because it's still translucent. I think this is the intended effect.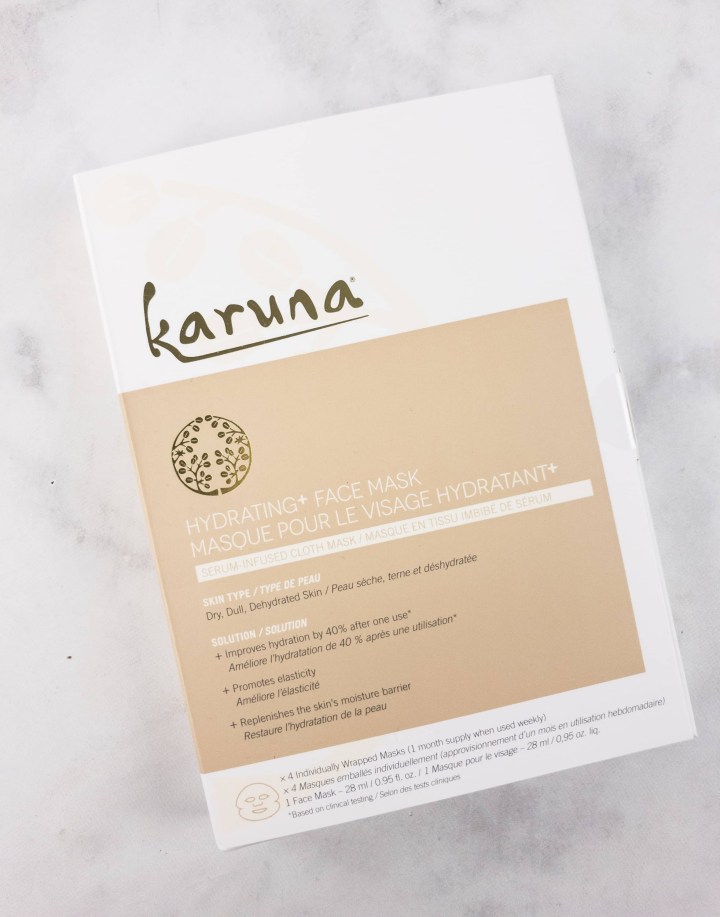 Karuna Hydrating+ Face Mask Set of Four ($28) FabFitFun frequently includes sheet masks and feet masks in their boxes.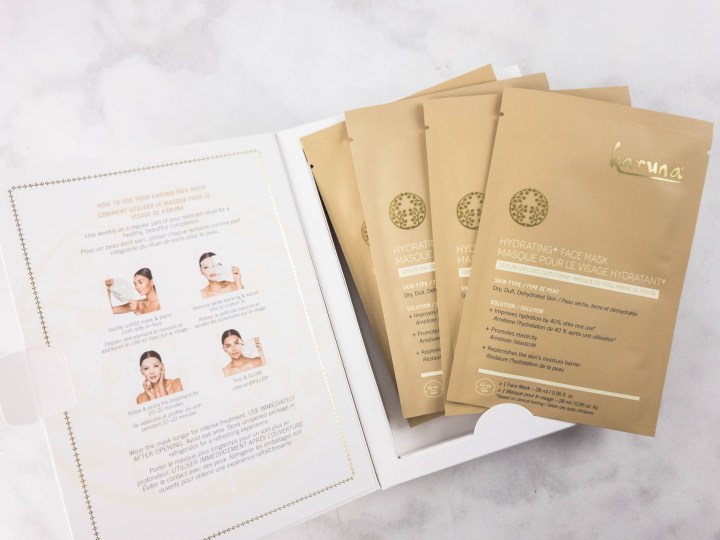 This quarter a set of four masks designed to combat a dry and dull complexion came in the box! This ultra-hydrating mask takes about 10-20 minutes and is a mask/serum combo that uses a natural fiber sheet mask – no synthetic fibers. This is just what I need this time of year to help remoisturize my skin.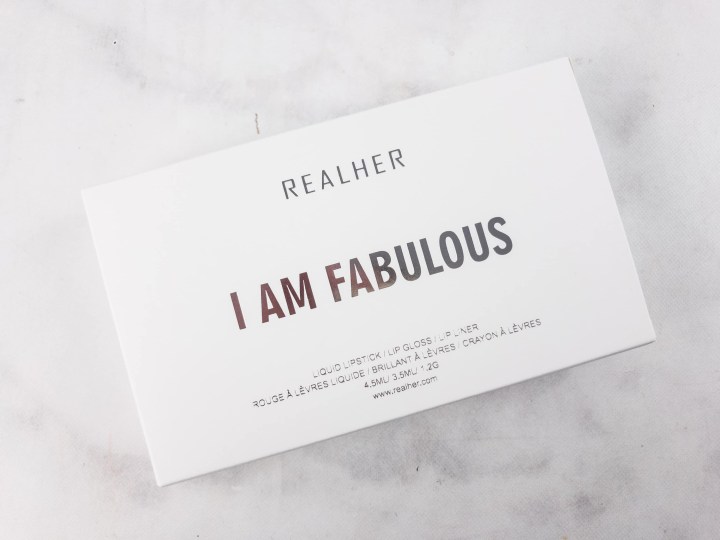 RealHer Lip Kit ($48) Subscribers received Deep Red, Deep Nude, or Neutral Pink.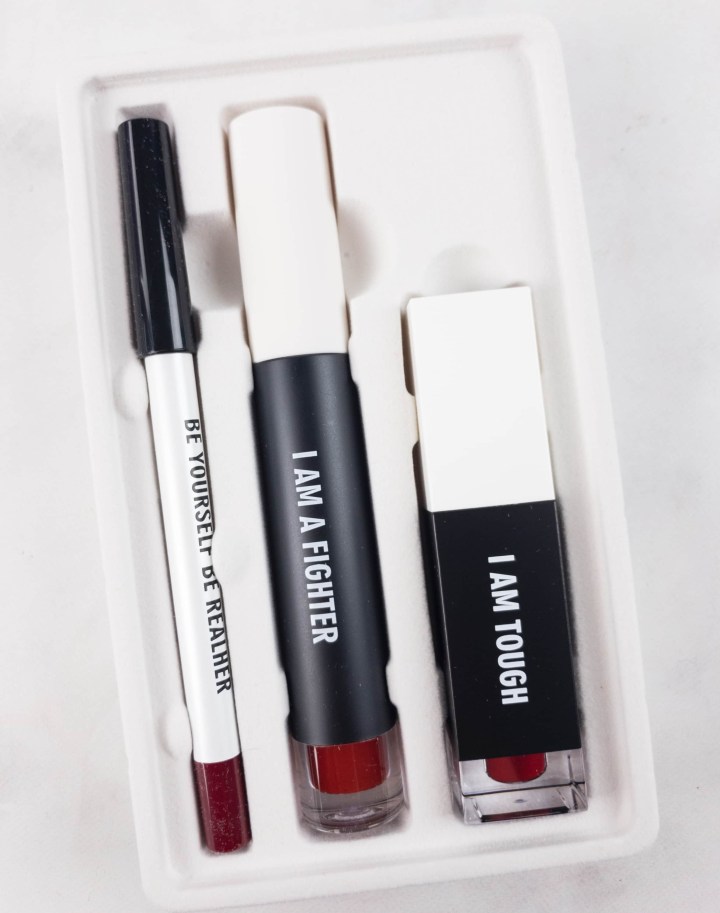 I'm an annual subscriber and this was a Select (annual) choice item, so I chose deep red.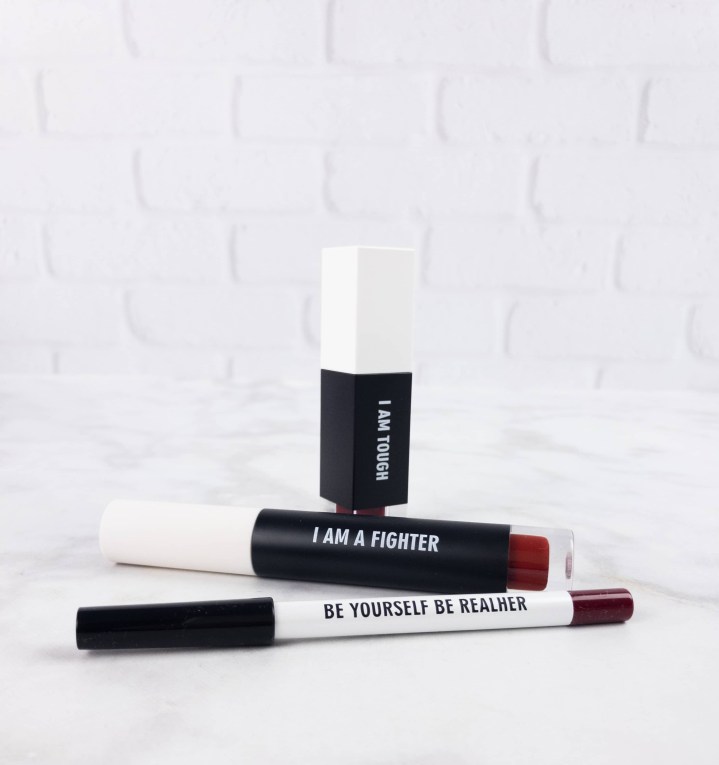 Included were a Lip Liner,Lip Plumping Lip Gloss, and a Matte Liquid Lipstick.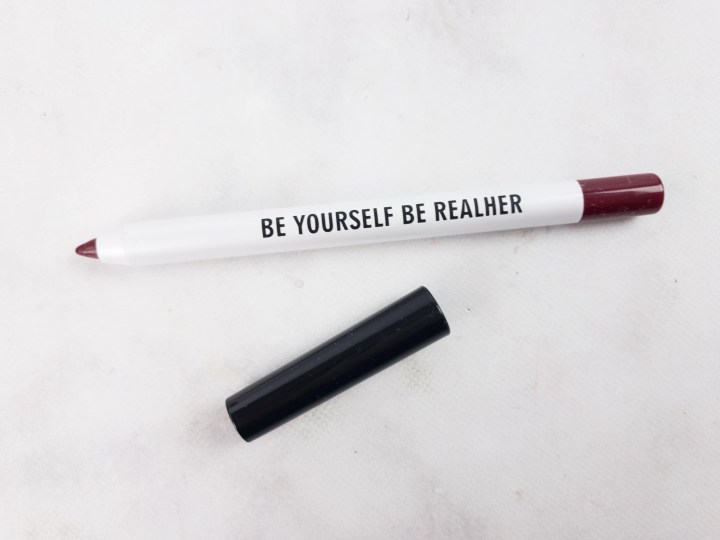 This lip liner applies so nicely and stays for hours!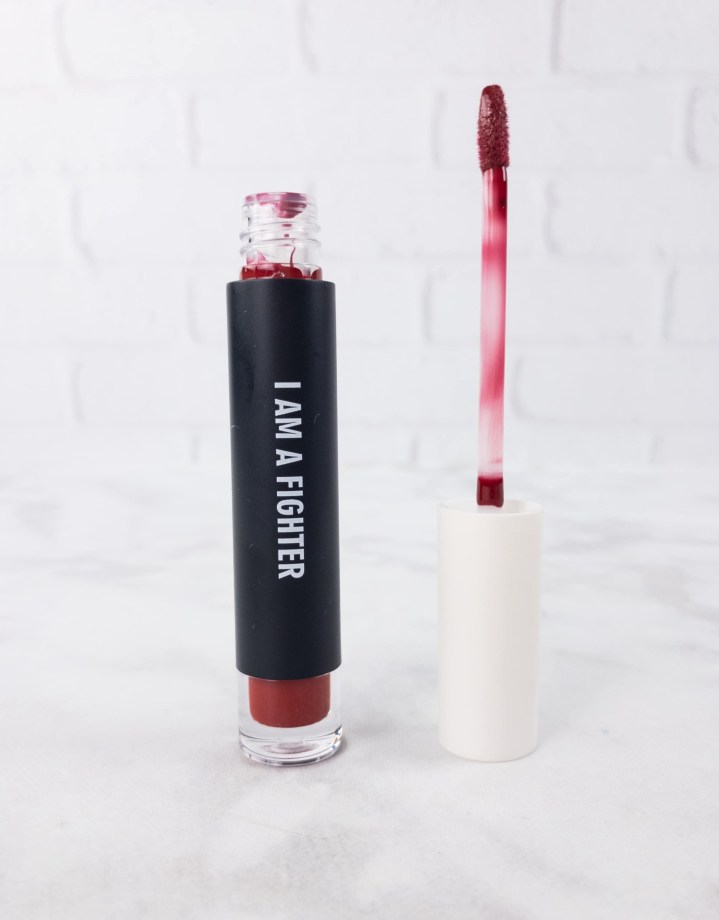 The gloss is super pretty with tons of shine. Only a little bit sticky.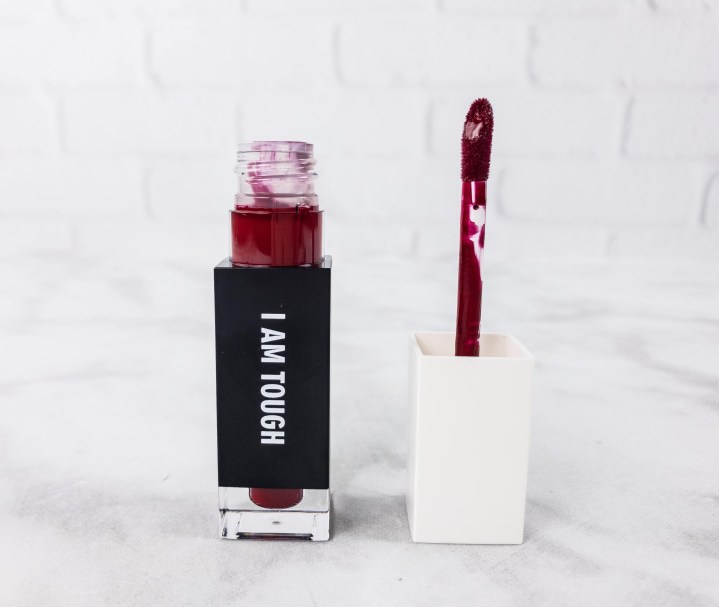 This matte lipstick stays all day, and isn't drying. I love the color of this set, it's perfect for me.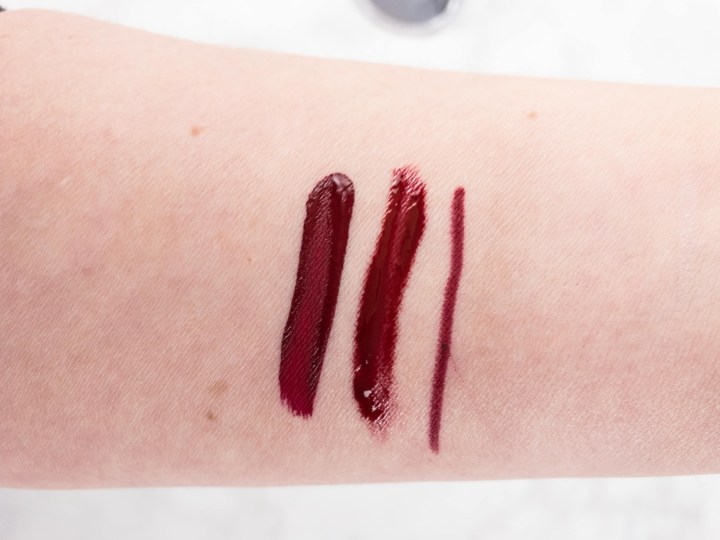 Lipstick, gloss, liner swatches.
This month subscribers had the option to choose between two jewelry items or upgrade their box for $10 to get both.
Emerald Duv Joshua Tree Cage Cuff Bracelet ($80) I obviously should have upgraded to both, but I just selected the rose gold set, below.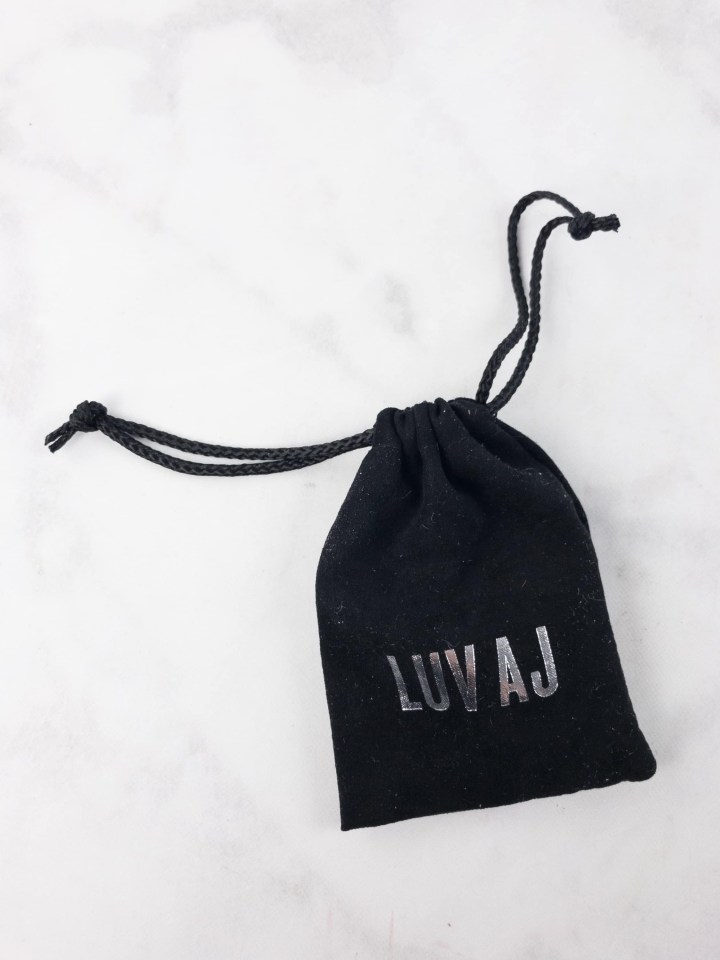 Luv Aj Diamond Kite Crawler + Stud Set – Rose Gold Earring Set ($85)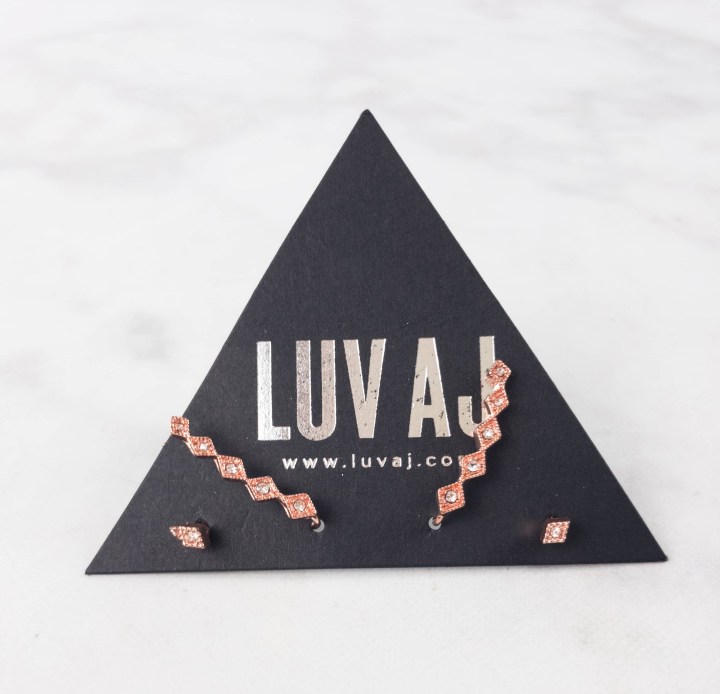 This brass set is plated with rose gold and uses Swarovski crystals!
This set is so pretty and delicate, with a ton of detail. I know I'll wear the studs all the time – and the crawlers when I'm looking for a bit more bling! So lovely.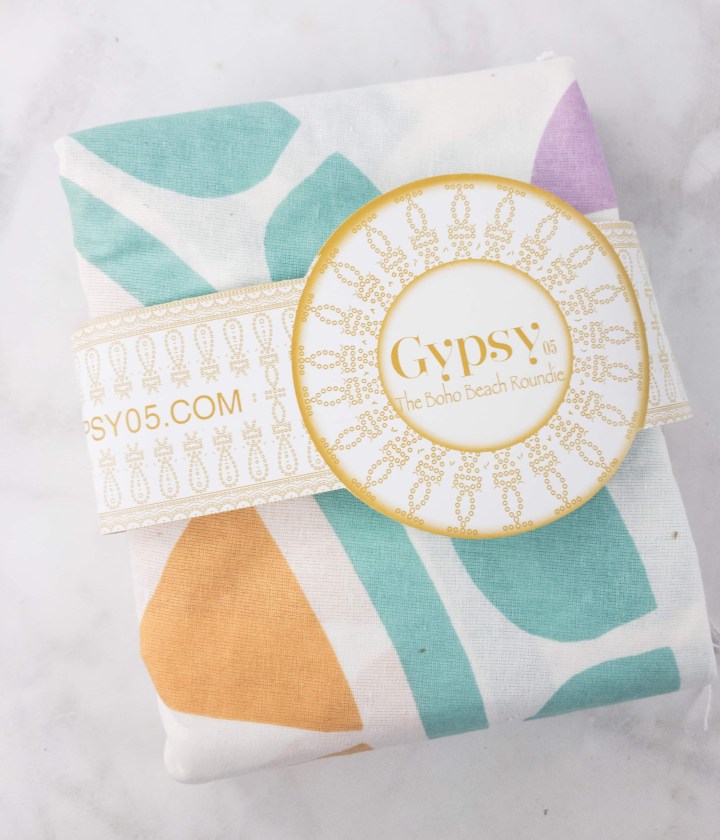 Gypsy 05 Roundie ($50) Another choice item for annual subscribers – I picked the warm geometrical – you can see the other color choices in the full spoilers post.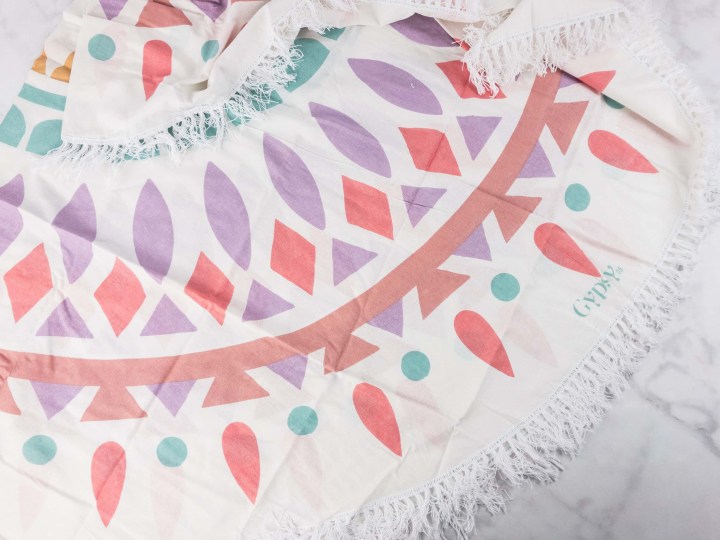 It's 100% cotton and about 62 inches in diameter. Way too big for my table!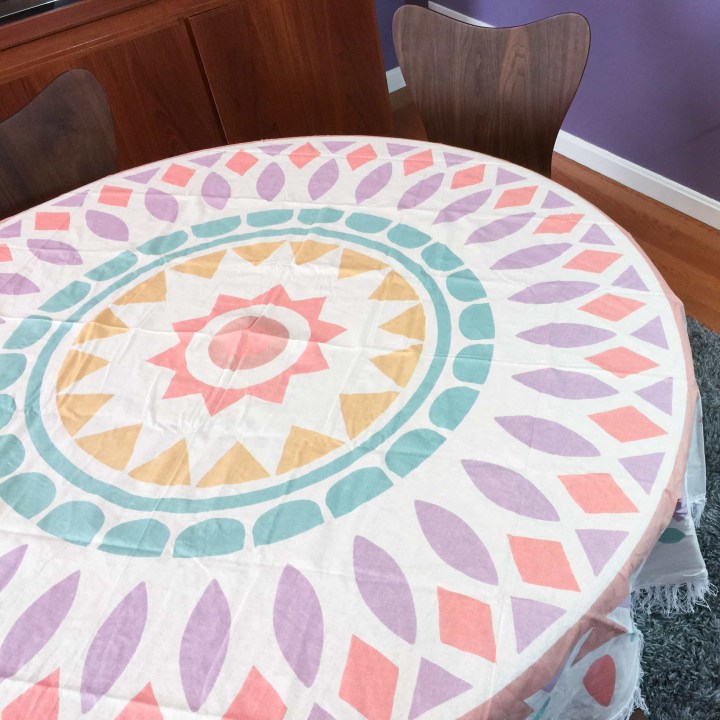 It's so big we could use it as a tablecloth – what a fun punch of spring color!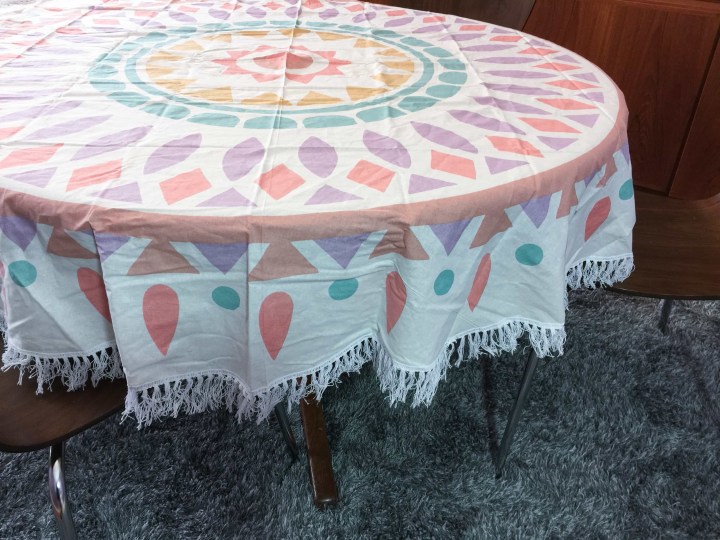 The tassels are darling too! You can use it for a beach towel or lawn blanket (for a spring picnic!), for a decoration for the wall, or a coverlet.
FabFitFun TV – Free to Members! All members can access it from their account and features: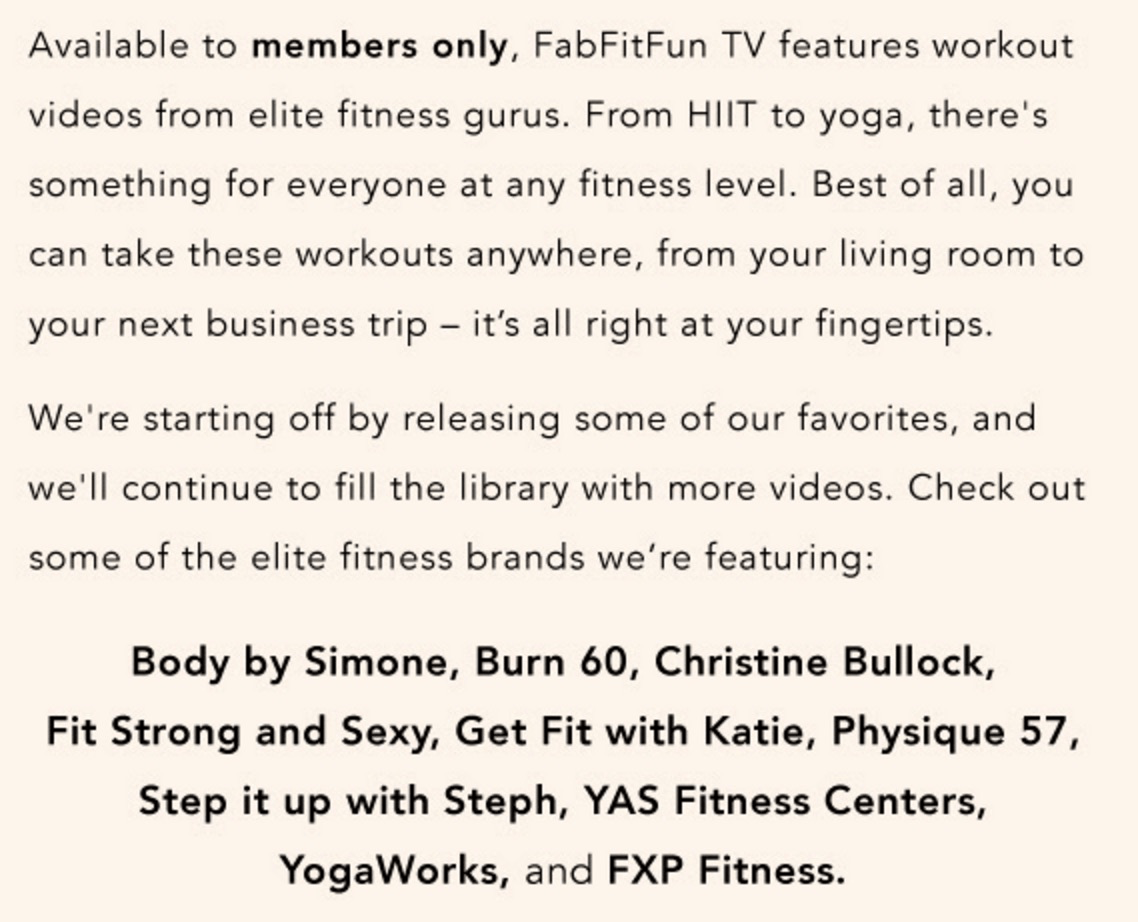 I think this is a fun member benefit and a good way to try out some different types of workouts.
Nature's Bounty Hair Skin and Nails Gummies Vitamins ($3.60 – sponsored item) The final item in the box are these hair, skin, and nail gummies. They're tasty and do the job, but of course aren't suitable for vegetarians.
They had a nice strawberry flavor and are lactose- and gluten-free and packed with biotin to help grow stronger hair & nails.
The total value of the box shown here was $374 (not including the sponsored item). This is just totally mindblowing and I have no idea how they get so many goodies into one fabulous box. The items are fantastic too – almost summery, but no need to dwell on wintry weather and I can put the more seasonal items to inside use before we take them outside.
I do think the values of some of the items are certainly inflated ($45 for the pouch!) but regardless, I got far more than my money's worth with this one – it's just about $6.25 per item – and that's counting all the sets as one item and not including the sponsored item or the membership TV.
I thought this Spring had a great mix of goodies – and it's always one of my favorite boxes! What did you think of the box this quarter?