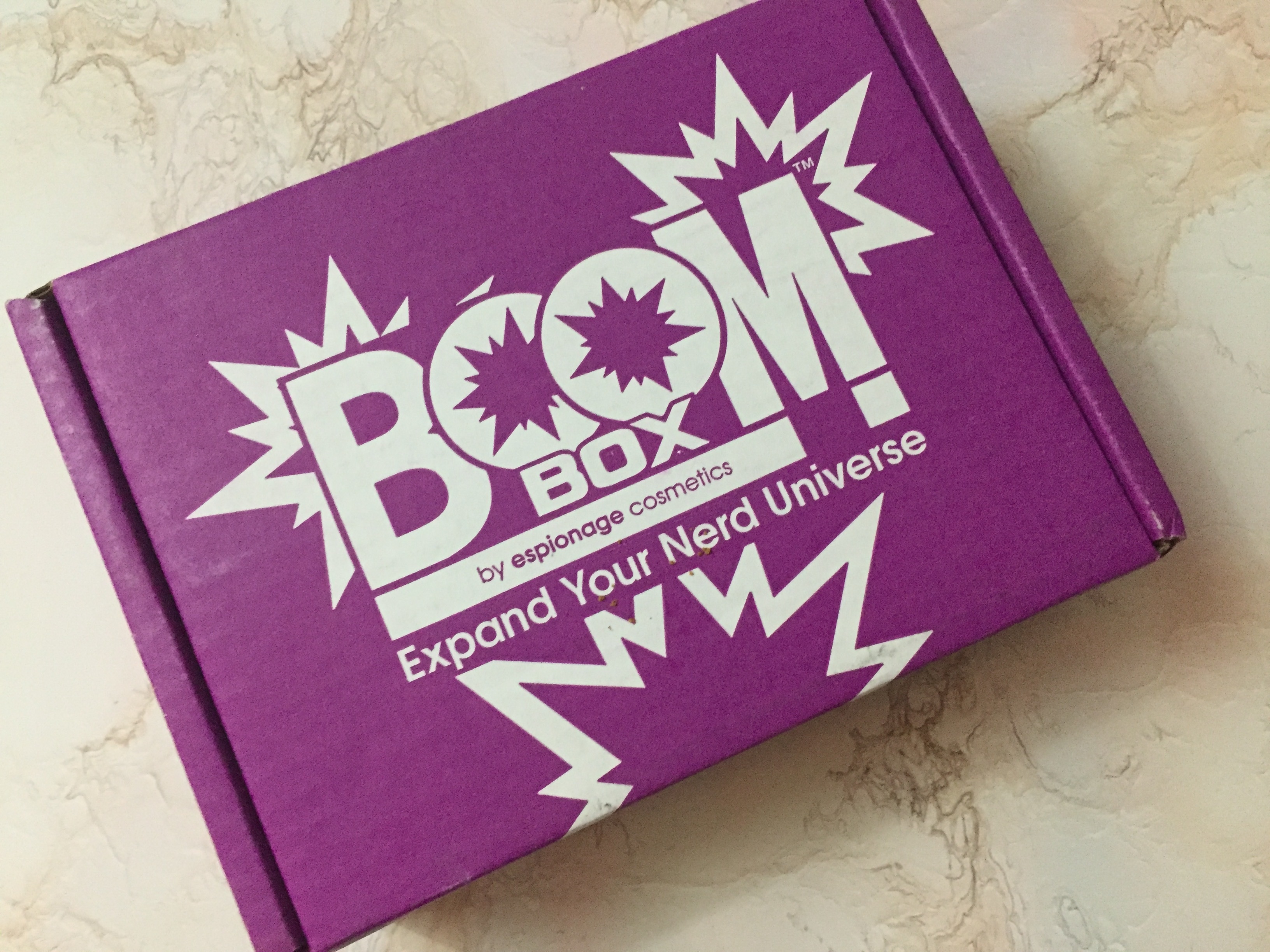 Espionage Cosmetics now has their own subscription box! If you've ever received nerdy, fandom-themed nail wraps in a LootCrate or any geeky box, chances are they're from Espionage. The BOOM!Box delivers a box of goodies for nerdy and geeky manicures, makeup, and other fun things. They now also have a monthly subscription just for nail wraps.
In December, it was announced that they were switching from bimonthly to quarterly. This is the Spring box and I can't wait to see what's inside.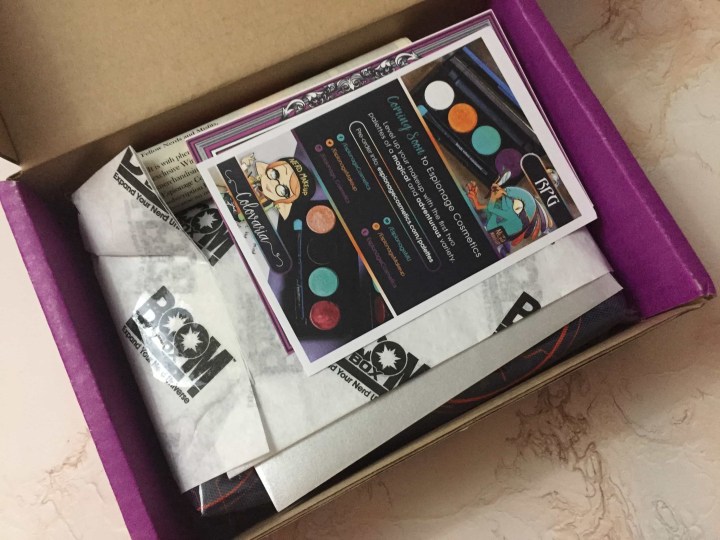 DEAL: Save $3 off first BOOM!Box or NEXUS! Use coupon code WELCOMEBBNX.
Inserts were included with instructions on how to win a free box, as well as an advertisement for the new pressed palettes coming out.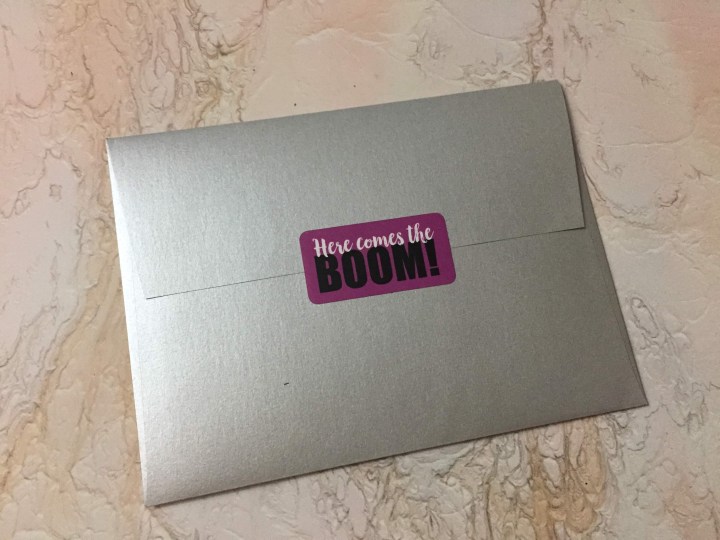 A shiny silver envelope was quite thick and full.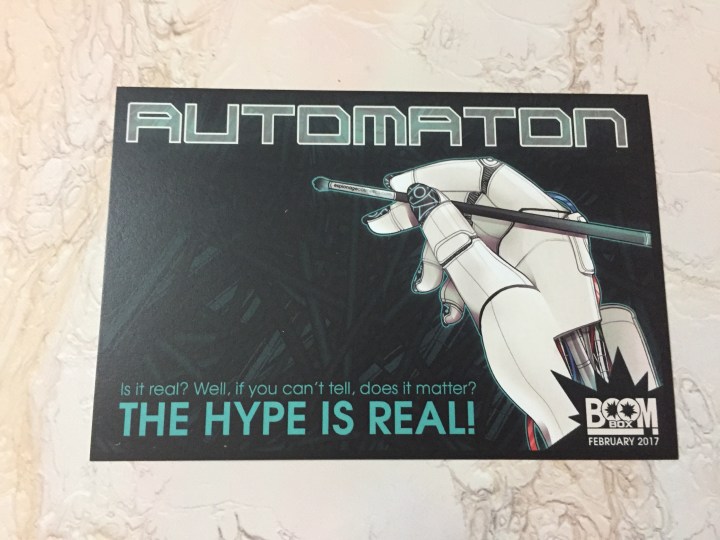 The info card says that this is the February 2017 box — but I didn't receive it until the very end of March. Regardless, the theme is Automaton.
The sleek trifold info card of days past has been replaced with… lots of pieces of paper. I'm not a huge fan of this change, but that might just be me.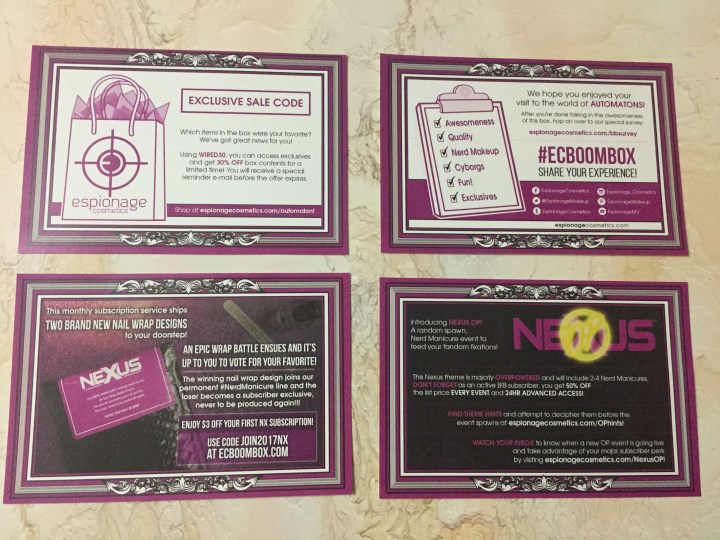 Even more bits of paper promoting the other subscription, the store, and so on.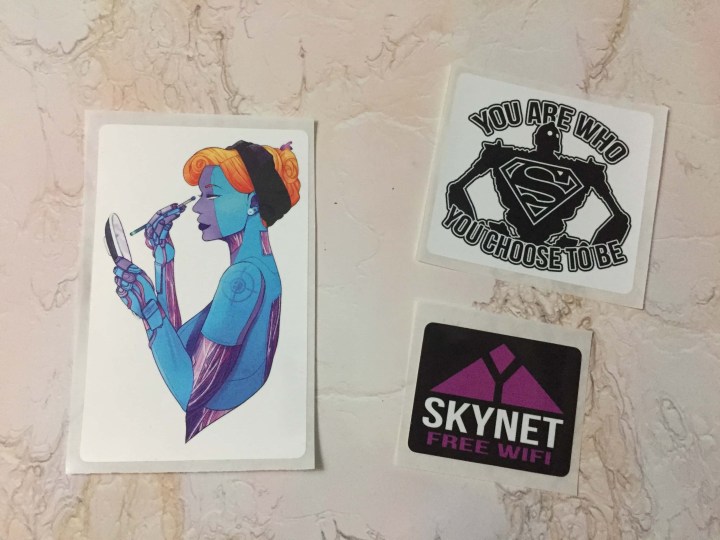 Three stickers are also tucked into the envelope.
Rolled up in the box was an exclusive "transmission," or letter from author Marissa Meyer. I absolutely loved the Lunar Chronicles series and had no idea that she had gone on to pen a graphic novel sequel. It's called Wires & Nerve and features Cinder's robot assistant Iko. (She's the redheaded android on the sticker above, which I didn't realise until I read this letter). This is a cool addition to the box as I'm already a fan.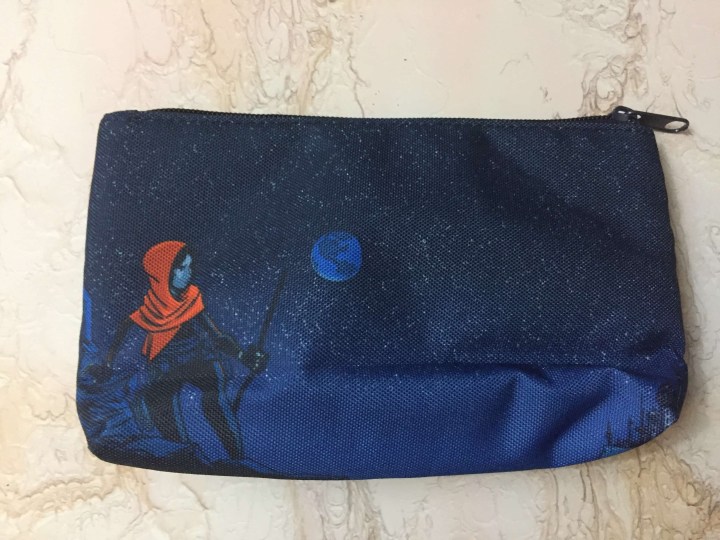 Wires & Nerve Makeup Bag The makeup bag features art from the first volume of the new graphic novel. Iko is framed against Earth, and I love the blue colours with the pop of red.
The back is just as detailed with the novel's logo and some computer-y looking symbols which I'm sure are references from the book!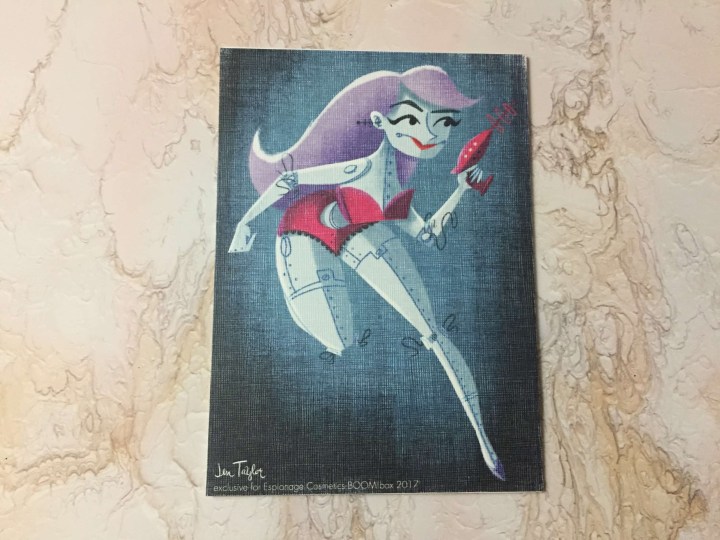 Jen Taylor Art Print This character's name is Roxie the Robot. She's got a very cool retro look to her.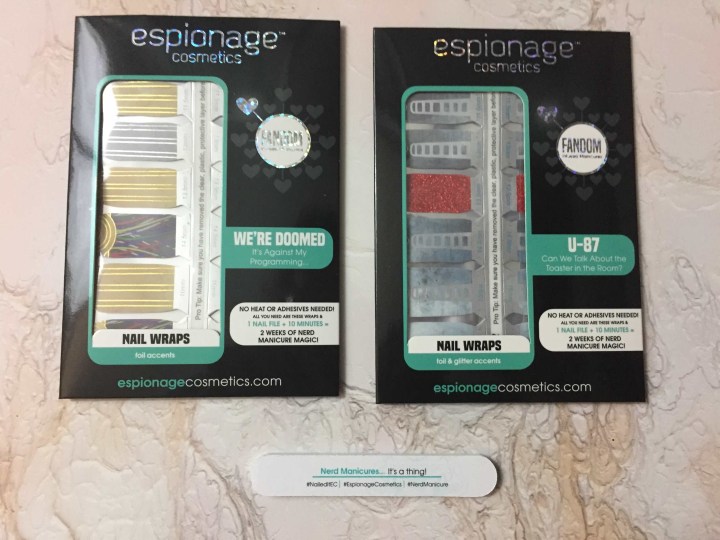 We're Doomed ($10) They've also updated the nail wrap packaging. We're Doomed is a foiled design in shades of gold and silver.
U-87 ($10) This is a silver foiled design with a sparkly red accent nail.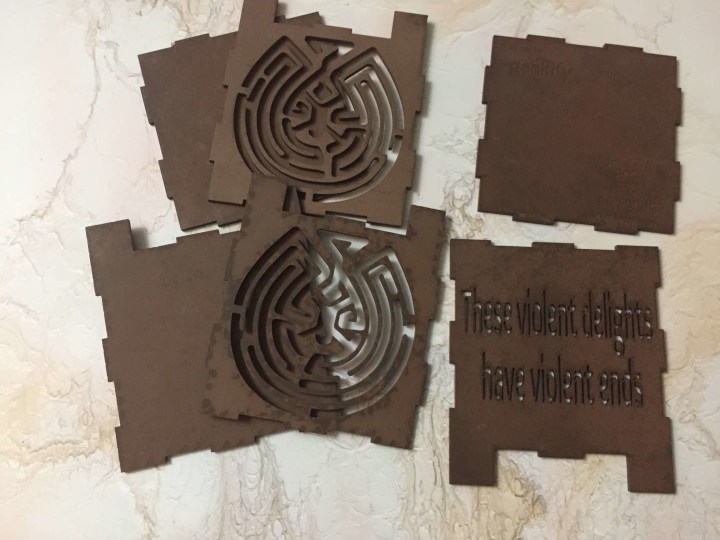 Maze Lantern This is a DIY kit that lets you make a candle lantern with a maze design. You will need wood glue or adhesive to put this together, which I don't have. I wasn't really very excited to see this included – it seems a big step away from the makeup focus of the box.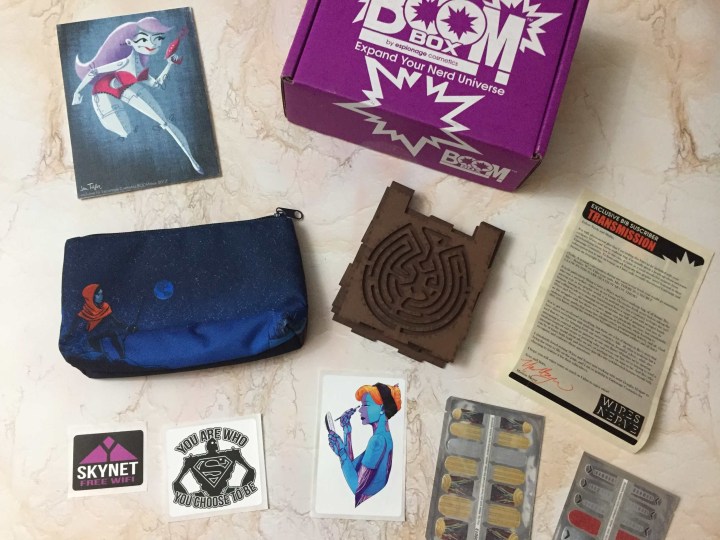 I was overall pretty underwhelmed with the first quarterly BOOM!Box. The focus on makeup seems to have shifted to just generic fandom, and with the exception of the nail wraps and the makeup bag nothing really made me that excited. I do love the makeup bag, and I'm really impressed they were able to put together a collab like this. But the rest of the box was just disappointing. I really hope this isn't a permanent shift and they're just adjusting to the new quarterly format.
Visit BOOM!Box by Espionage Cosmetics to subscribe or find out more!