Disney's Tsum Tsum Subscription Box is a monthly subscription box with 2 official Tsum Tsum plush. They have recently relaunched, and they made a few changes from the last subscription.
Inside the new box,  you'll find one of four adorable possibilities:
1 Small & 1 coordinating Mini; OR
a 3-piece Mini Set; OR
a Plush Movie Moment; OR
a 6-piece Micro Set. The new micro size is an adorable 2.5″!
FYI – you cannot access Disney subscription pages on mobile – you must be on a desktop.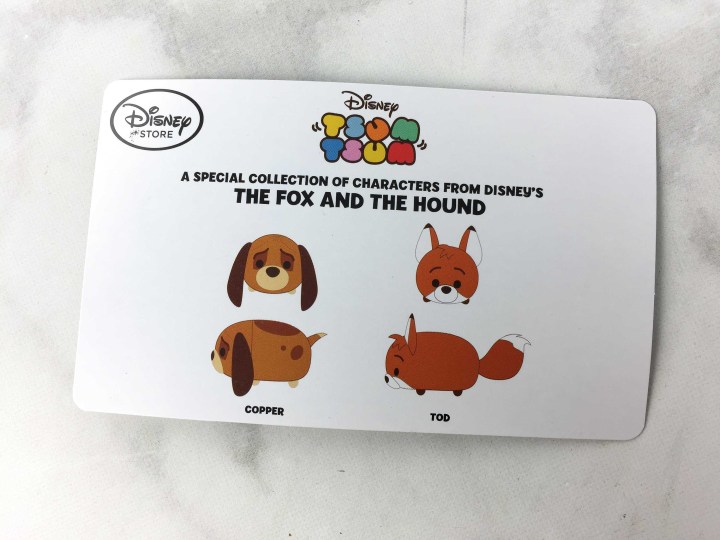 Tissue, a sticker, and a card! I love that Disney is getting with the program on their subscriptions and making them super special.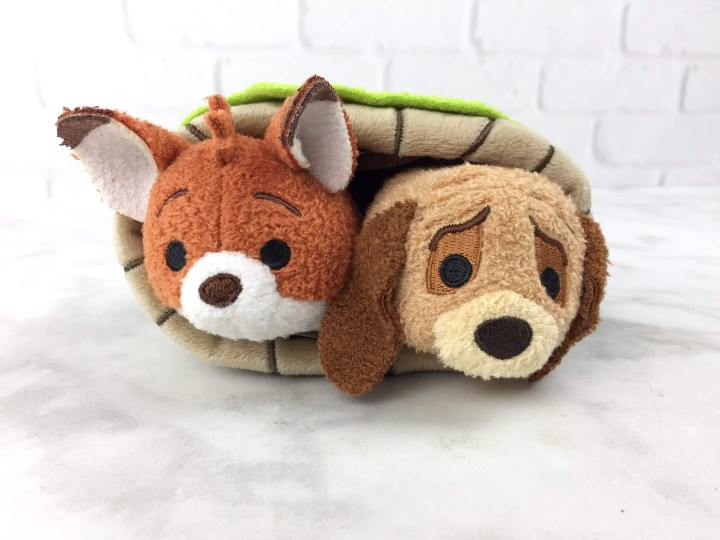 This month's Tsum Tsums are Tod and Copper from "The Fox and the Hound."
As usual, the tsums have microfiber underbellies. Each of the three items, because they're technically 3 plushies, had tags.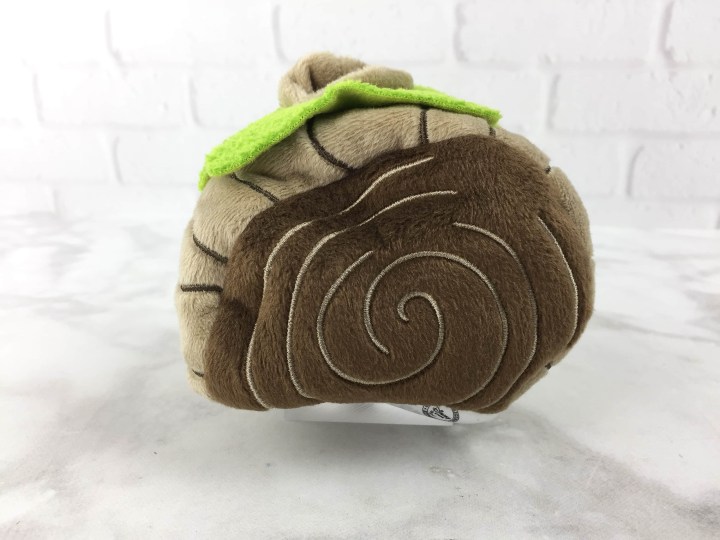 I guess I would call this a Plush Movie Moment because it's just like this scene!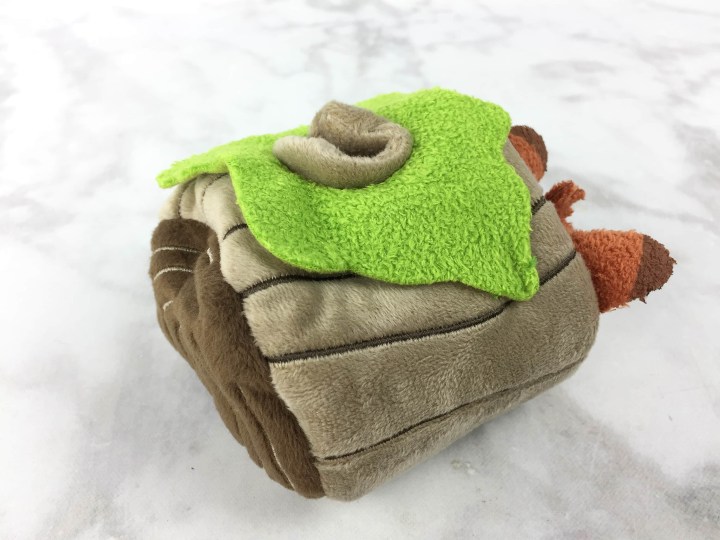 It even has the hole at the top of the stump! This scene shows where Tod & Copper meet and start to become best of friends.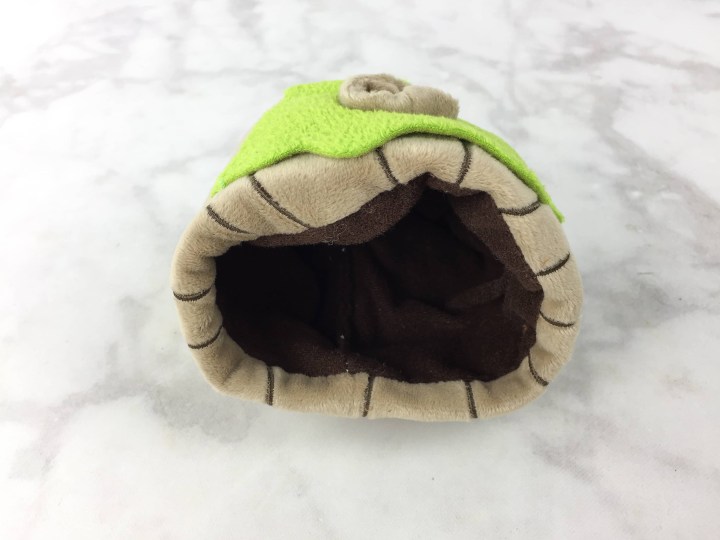 Empty, like the holes in their hearts after Tod is driven away because he's a fox and cannot possibly be friends with Copper.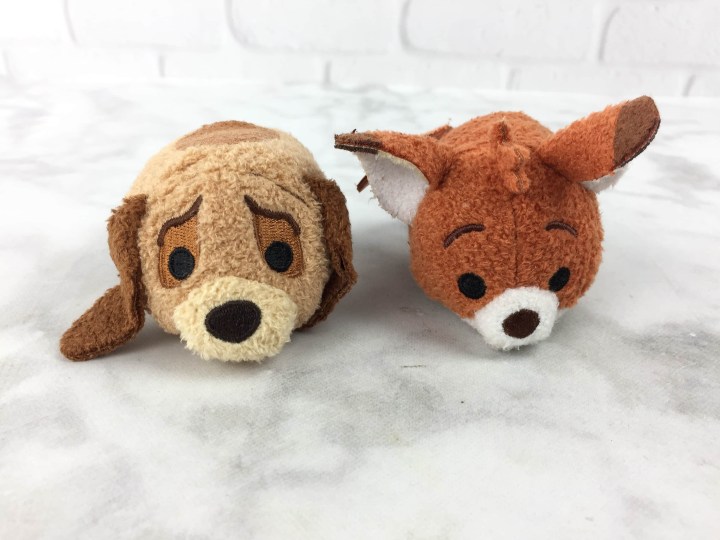 I'm really glad they sent Tod & Copper as babies, I couldn't bear it if it was another scene.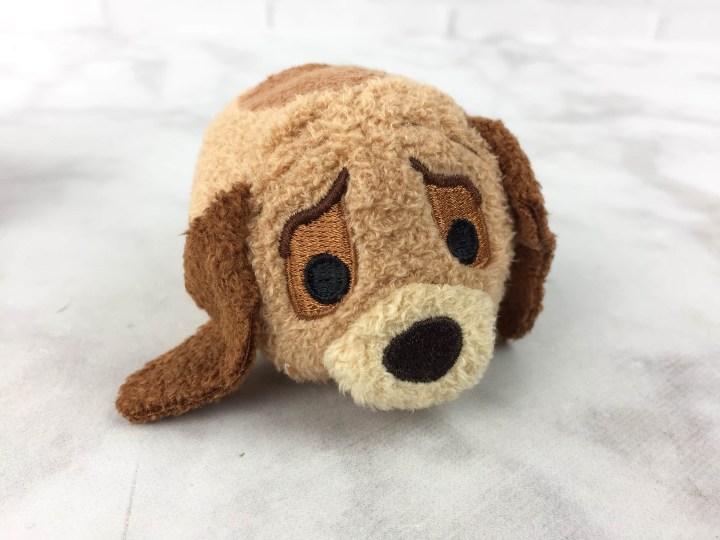 What a sweet little hound face!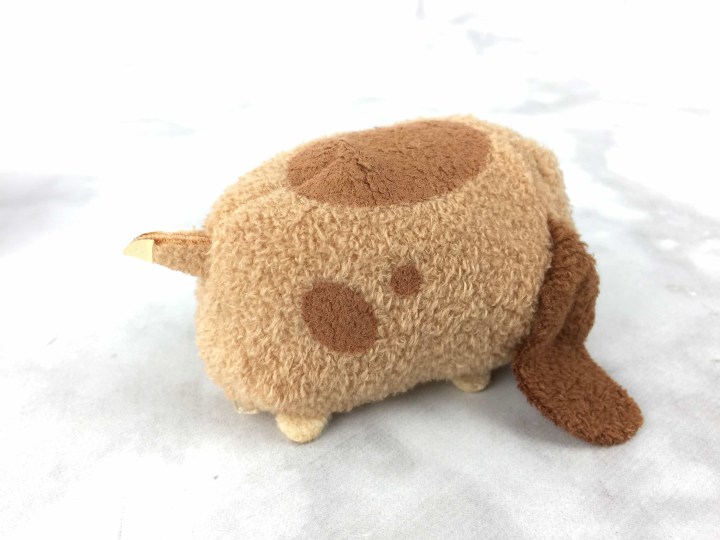 And all the spots & tail.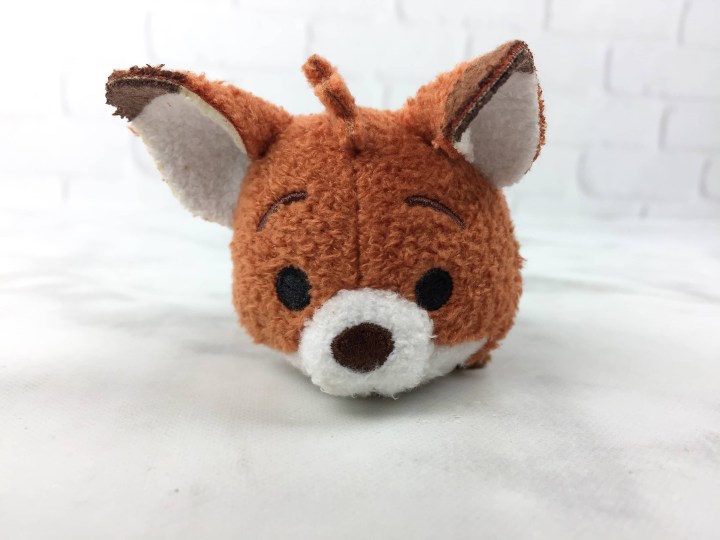 Tod is a chipper, sly little fox!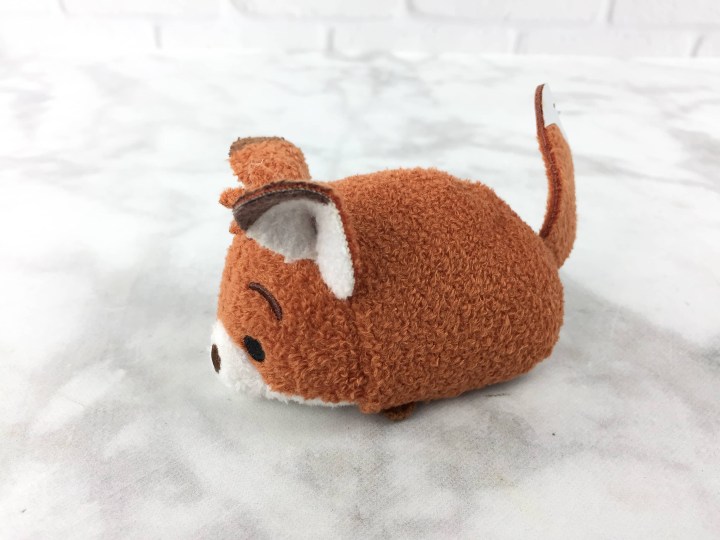 This story of loyalty and differences and societal roles and bravery just breaks anyone's heart every time. SOBS. Too many feels to say any more, the plushies are cute and it's great that Disney is really digging into the classics for the subscriptions!
Visit Disney Tsum Tsum Subscription to subscribe or find out more!