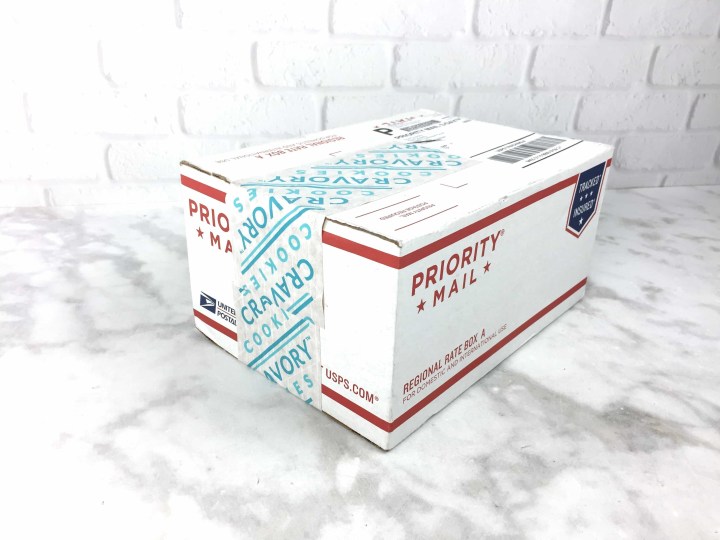 The Cravory is a monthly subscription for gourmet cookie lovers! The Cravory only sends cookies made from the finest ingredients for only $23.95 per month.
The box is a perfect gift!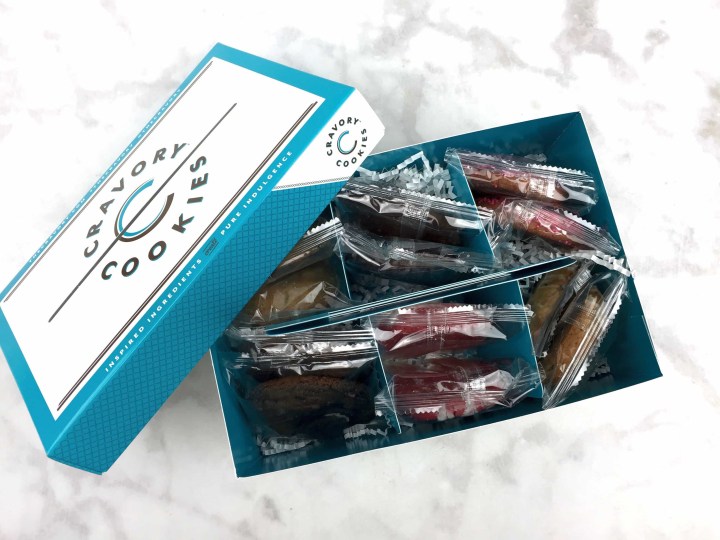 We opted for the 12-cookie box. You can get the "teaser box" with 1 of each monthly flavor, or 2 dozen, to have 4 of each. Every month The Cravory creates 6 unique cookies.
The information card gives you a list of all the flavors of the month. FYI, the URL on the card for the Cravory's full ingredients list is broken. The one linked on their site doesn't list these cookies, nor does it list the upcoming flavors' ingredients.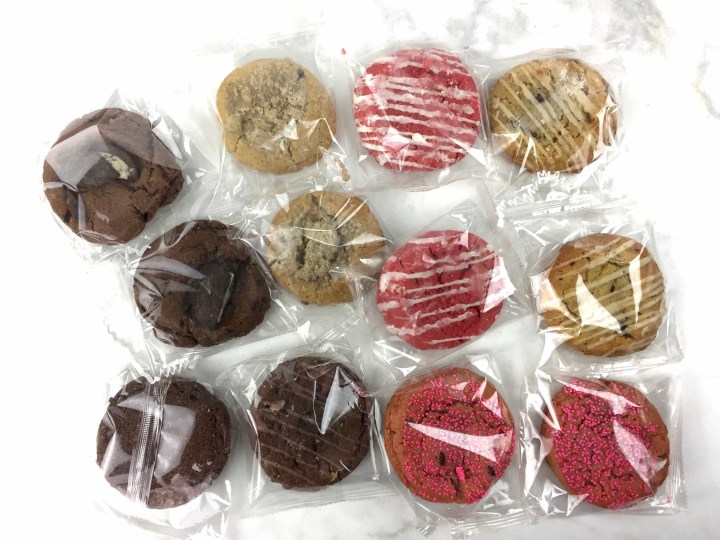 All the cookie goodness this month!
FYI – you can make your cookies last all month by putting them in the fridge! I've been using the large container with the handle from this snapware set as my cookie container, and it fits 12 cookies. There has not been a month where we've been able to eat all 12 cookies in the month and it turns out that it holds about 24!
Guilty Pleasure Cookie: Nutella dough, pop tart bites and oreos mixed in, and topped off with an Oreo – this is pretty but totally tasty!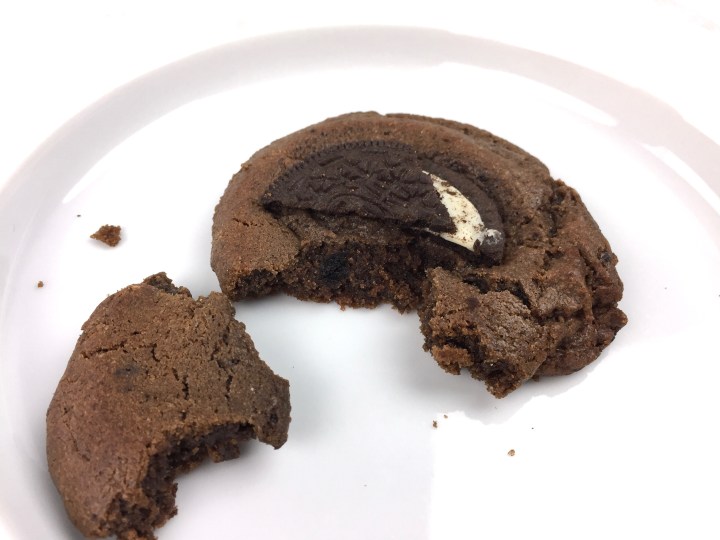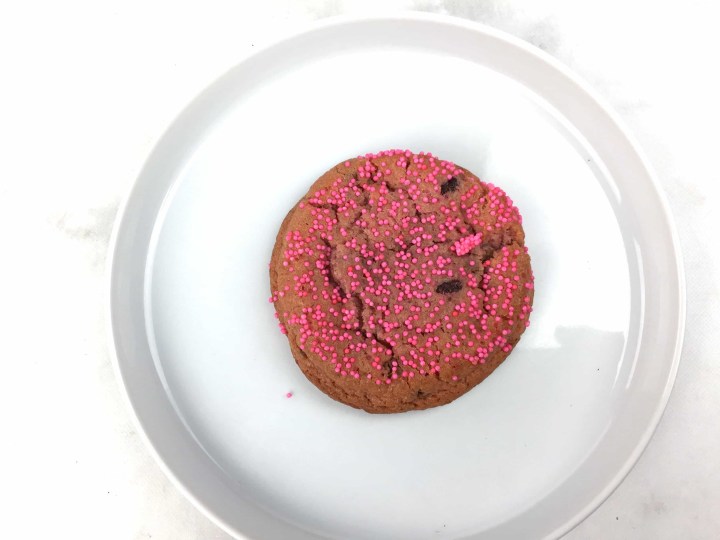 Strawberry Fields 4 Ever Cookie: A strawberry cookie with dried strawberries, kit kats, strawberry jam mixed in, and totally coated with nonpareils.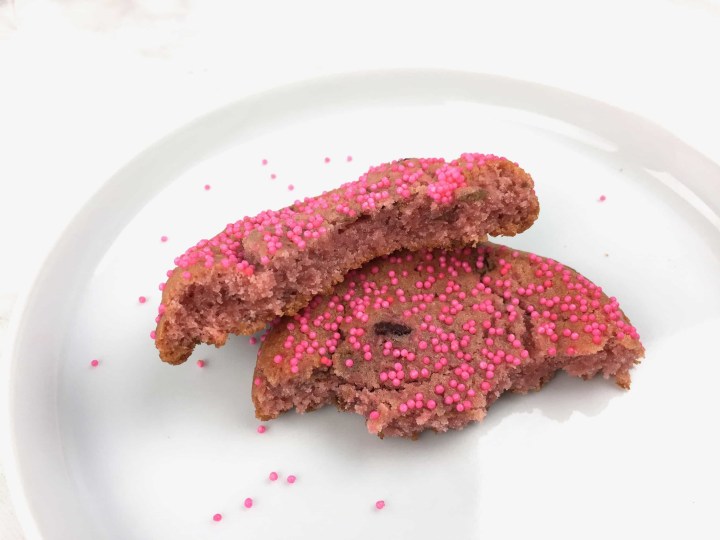 This is one that really shines when it's chilled (I really chill all of these and it intensifies the flavor and I love them cold). The strawberry flavor is really magnified!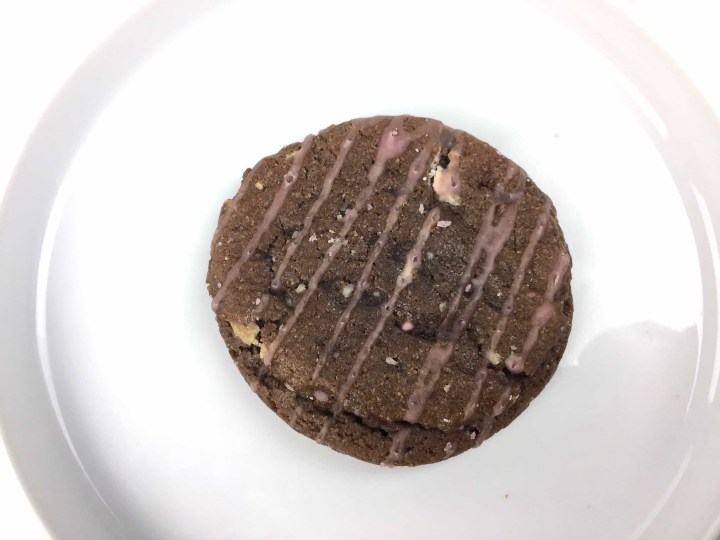 Chocolate Y Vino Cookie: This cookie combines a chocolate fondue base, red wine truffles, and a red wine glaze.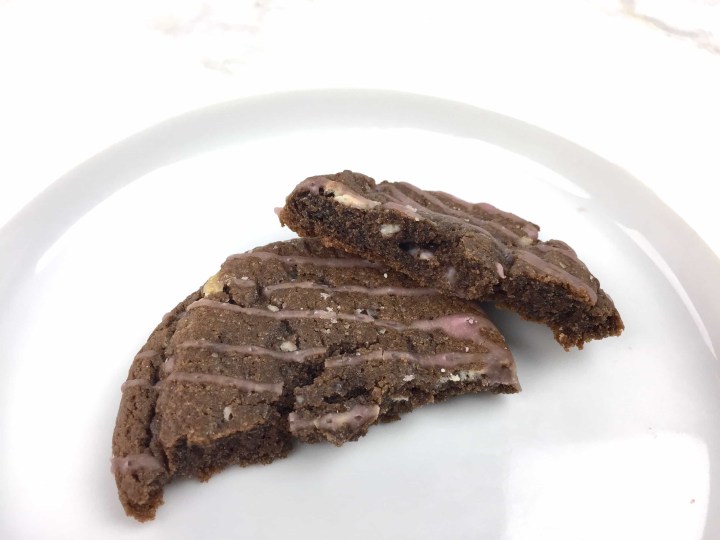 I gotta tell you about my friend Amanda here. She used to be a box blogger, but switched to food blogging, and thankfully so, because she was inspired by a treat in Orange Glad to make these Red Wine Brownies. Yes THOSE red wine brownies, we have subscription boxes and Amanda to thank for them, and this cookie is clearly thusly inspired.
Velvet Shortbread Cookie: A chewy slightly crumbly (only slightly!) cookie!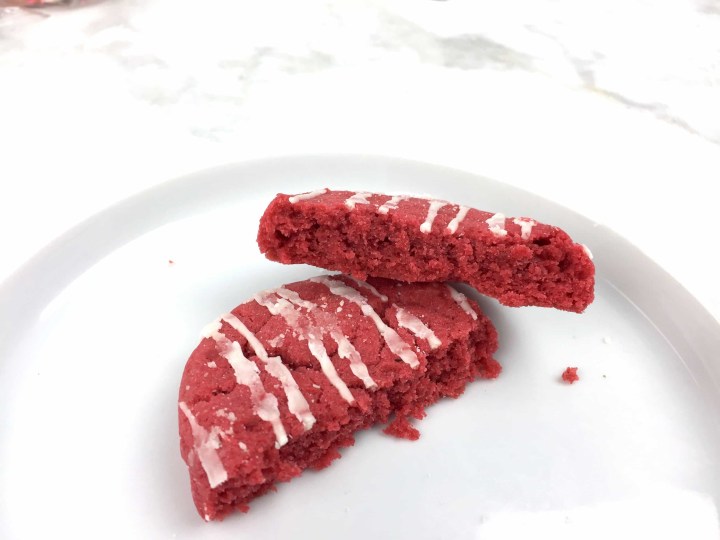 This one is pure sugar but I really liked the hint of red velvet flavor combined with the shortbread. It's doughy and delicious.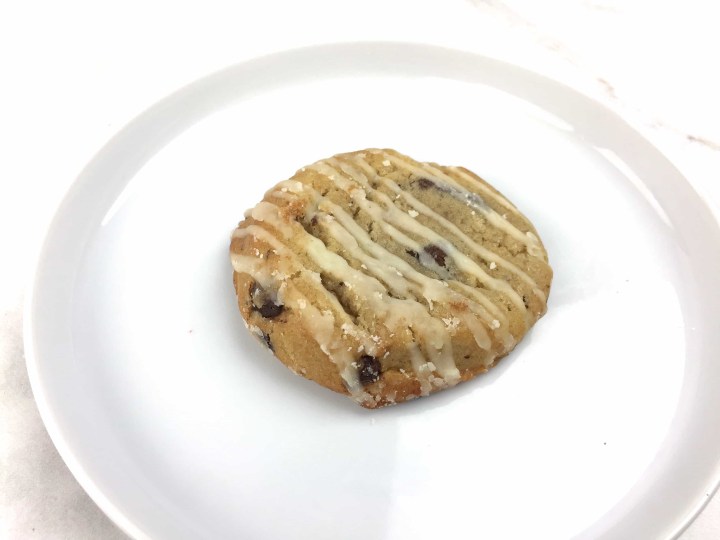 Passion For My Honey Cookie: This is probably the first cookie that I've said oh no thank you after tasting. The flavors just didn't work for me.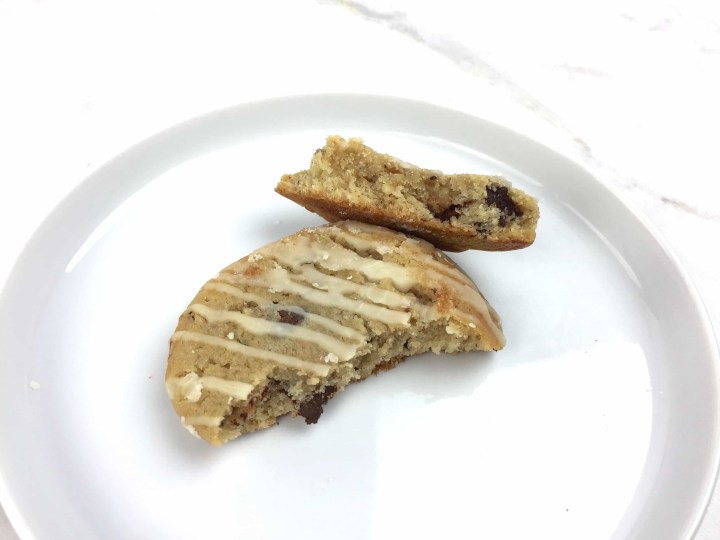 Honey dough, dark chocolate passionfruit truffles, and a passionfruit glaze.
I Love You A Latte Cookie: Coffee cake dough, espresso beans, nutter butters (!), coffee truffles, and PB coffee streusel.
I can't stand coffee and my husband appropriately warned me so I didn't try this one. He said it was tasty.
The cookie I went back for despite being topped up on cookies and sugar? The red velvet shortbread! We think this is a great, fun subscription. We have one huge word of warning though – don't order at the end of the month, because you'll receive your cookies at the end of the month. In our case, we ordered late on the last day of the month, so our February cookies were baked & sent in March.
What do you think of Cravory?