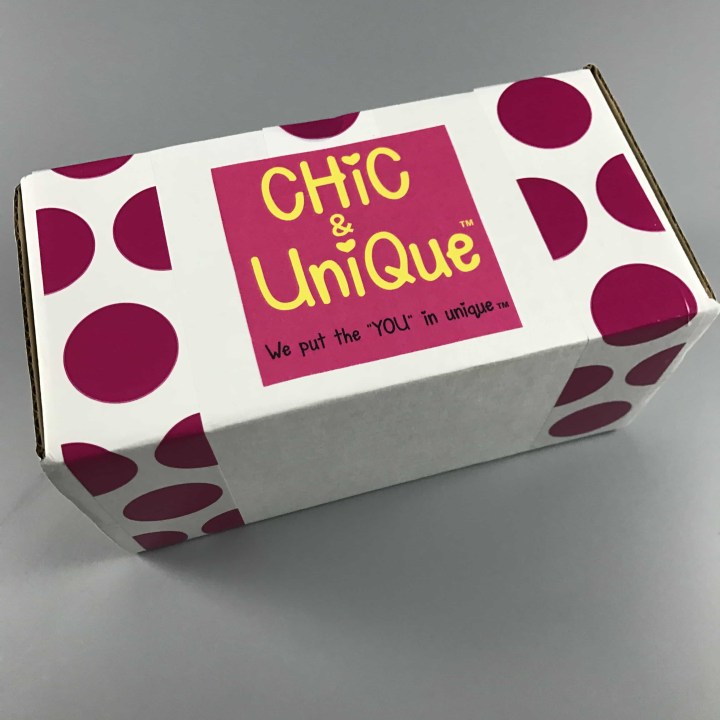 Chic & Unique is a style-packed monthly subscription box for tween girls, for only $25 a month. With this box, girls can express their unique selves with fashionably fabulous products. From socks to stationery, pencil cases to patches, they put the 'YOU' in unique.
The list of contents is fun and has so much information included. Remember to share pictures on Instagram. This month's theme is Fruit-tastic Basket. Packaged to look like something you get from the farmer's market, absolutely adorable!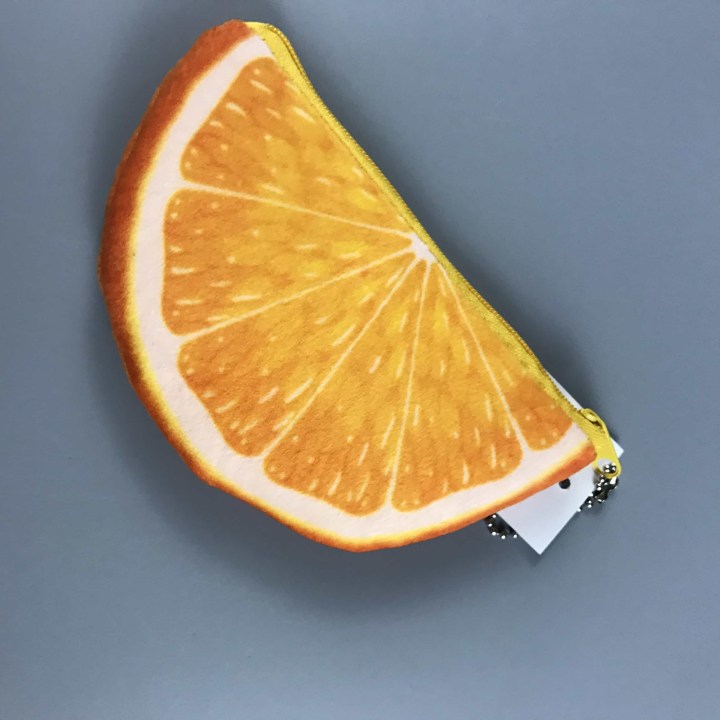 Orange Slice Zippered Coin Purse. This is very cute and super soft, only it's not going to take much to fill it up. I like that it can be attached to keys, a backpack or even jeans for a completely personalized style.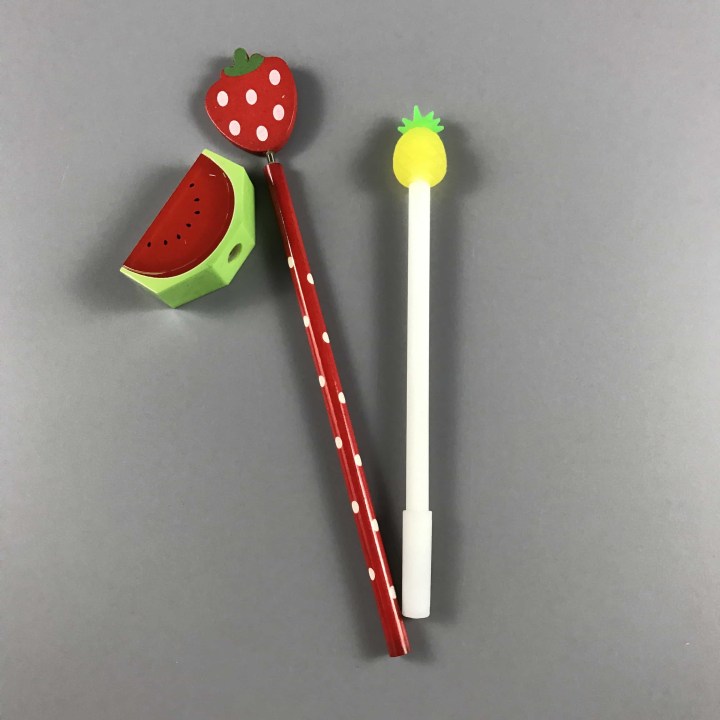 A strawberry topped pencil with polka-dots, almost too cute to use but how could any girl not want to show off the pencil topper? Since watching Psych, my daughter and I have been obsessed with pineapples so this adorable pineapple topped gel pen is awesome. I say this every month but Chic & Unique gets the best pens! They always work and I have yet to find one that doesn't make my handwriting look even better than normal. A slice of watermelon makes for a great pencil sharpener and it works perfectly. The only drawback is how hard it is to empty the shavings without creating a mess.
Unique Stick-On Fabric Patches in cool pineapple and a Unique Patch Pin in styling strawberry. The fabric patches are fabulous for crafts, marking belongings and decorating items like computers and the XBox. This is the first time I've received a pin, but I am already thinking of the places we will be able to display this charmer.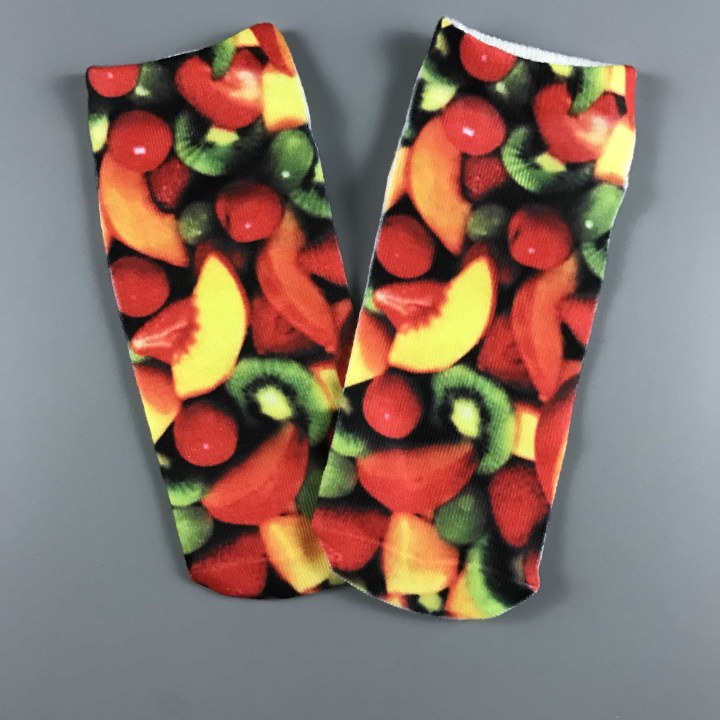 Adorable fruit salad print ankle socks! This is the one place I can see room for improvement, these socks are always on the small side. My 12 year old daughter can't ever fit in the socks from the box but I can and I wear them proudly.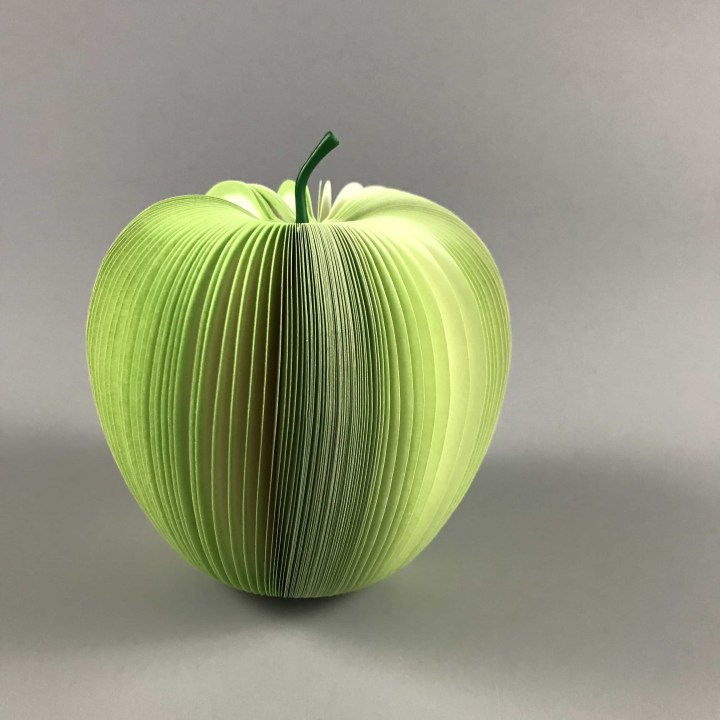 Unique fruit themed note pad. Folded out and secured with paper clips to make one yummy looking apple or…
leave it folded to look like an apple slice. No matter how it's used or displayed, it adds personality and functionality to any work space.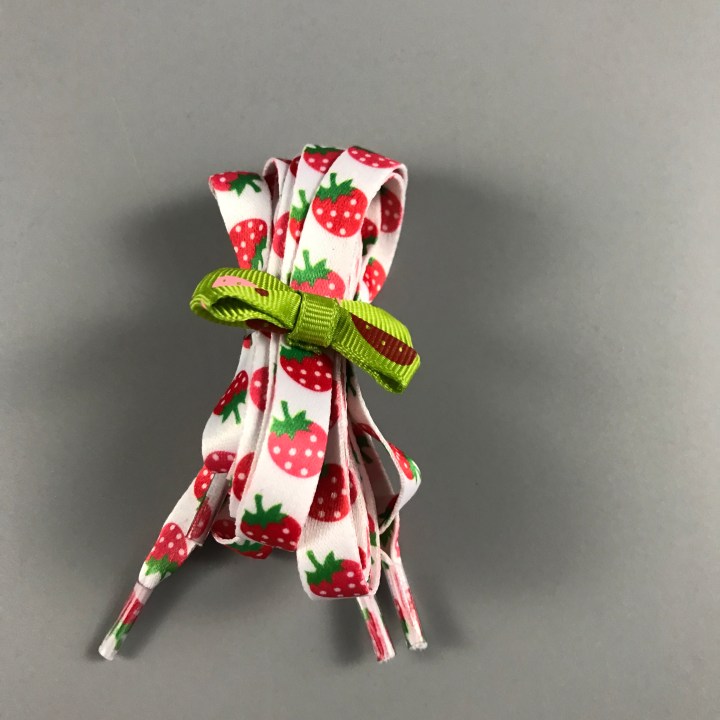 Strawberry Shoelaces!
A magical tote bag…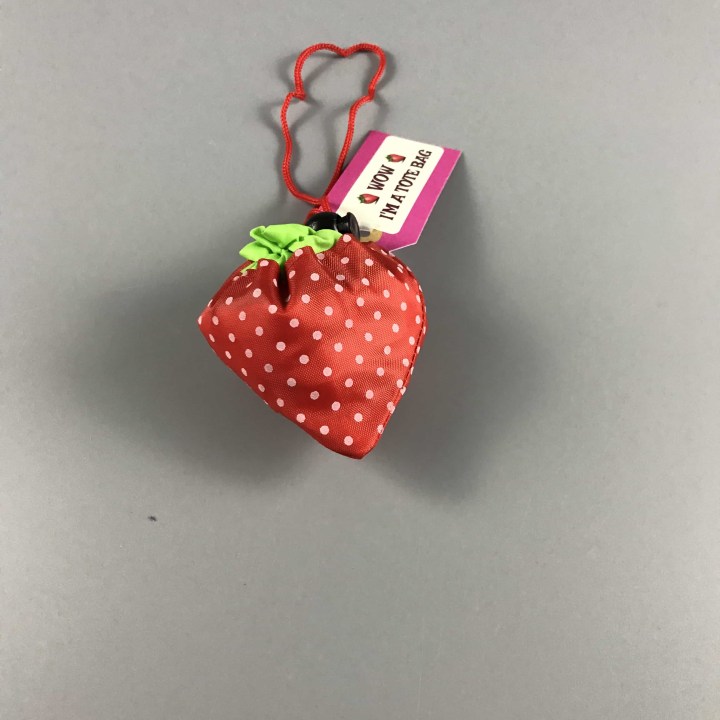 folds into a strawberry! I love this idea of something cool to hang on a backpack but can be used in case you have too much stuff to carry. It's so cute and once again something very functional.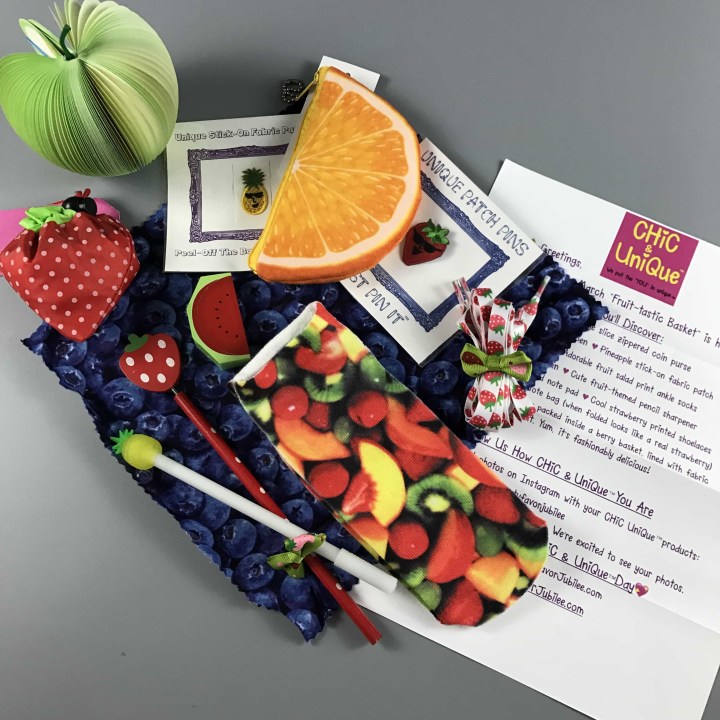 This month's box is a bit more functional than previous boxes, every single item will be used and loved. I love how these were packaged right down to the theme, it was a great touch having the blueberry fabric on the bottom of the basket. This fruit-tastic theme  is amazingly fun and was carried out from the minute you open the box to the very last item. My favorite item has to be the socks, they just scream my name. Chic & Unique really does help bring out everyone's unique personality and confirms that it's okay to just be yourself. I can't wait to see what they bring for April.