The Cate & Chloe VIP program is a jewelry subscription box delivered to your front door once a month. Each box contains on point and on trend Cate & Chloe pieces! Boxes are customizable and always come with extra goodies to keep our VIPs extra happy. To ensure that you get pieces tailored to your style, Cate & Chloe have a VIP Style Quiz to gauge your tastes. Choose between 3 subscription options starting at $19.99 – The Starter Package (1 item), Double the Fun (2 items), and Full VIP Status (3 items). The cost per box drops with extended subscription terms, so the longer the subscription, the more you can save!
Quick look at the VIP Style Quiz. You choose your favorite metals, colors, and looks to help stylists choose pieces that suit your personal style.
DEAL: 35% OFF All One Month Subscriptions (The Starter Package, Double the Fun, Full VIP Status) Use Exclusive Code:  HELLOSTAINEDVIP35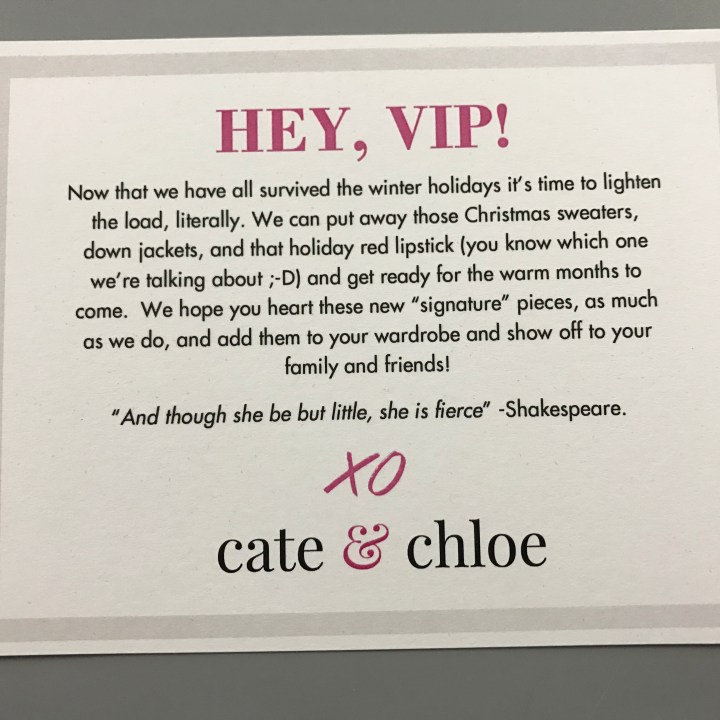 For February, Cate & Chloe is providing some signature looks to be worn for the warmer months and to remind us that winter is coming to an end. I love the quote, "And though she be little, she is fierce" by Shakespeare, I think it should be a reminder of how awesome I am.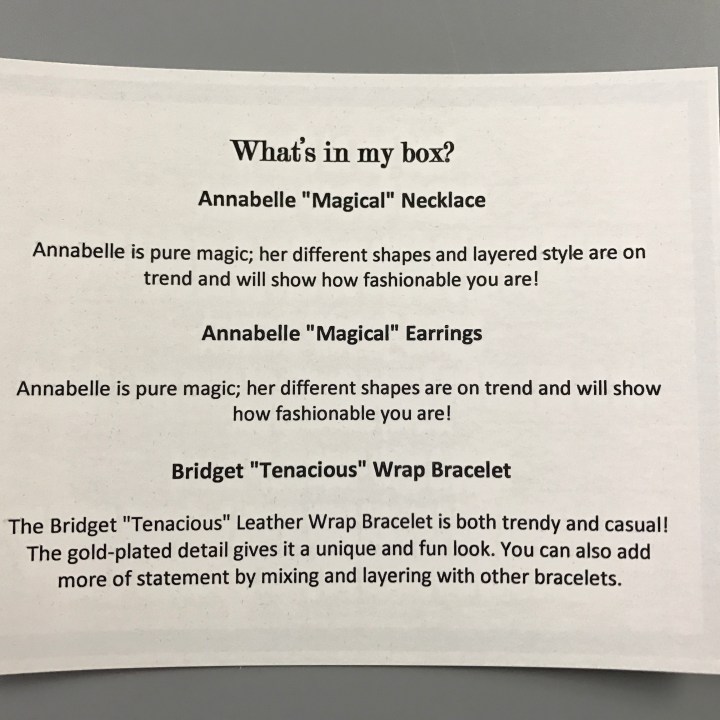 The information card lists each item and provides a brief description or styling tip for the piece.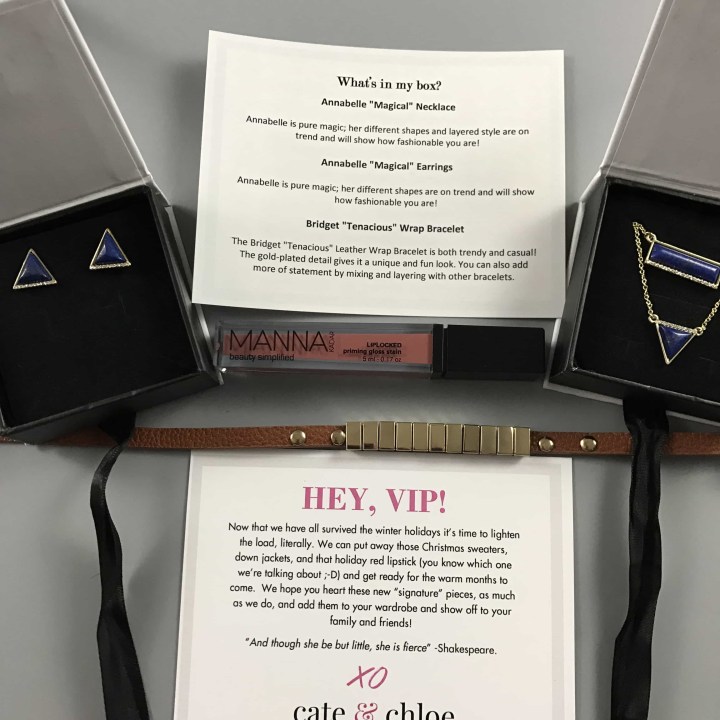 Everything revealed. I'm absolutely in love with the wrap bracelet!
Annabelle "Magical" Necklace ($55.00)
Annabelle is pure magic, her different shapes and layered style are on trend and will show how fashionable you are!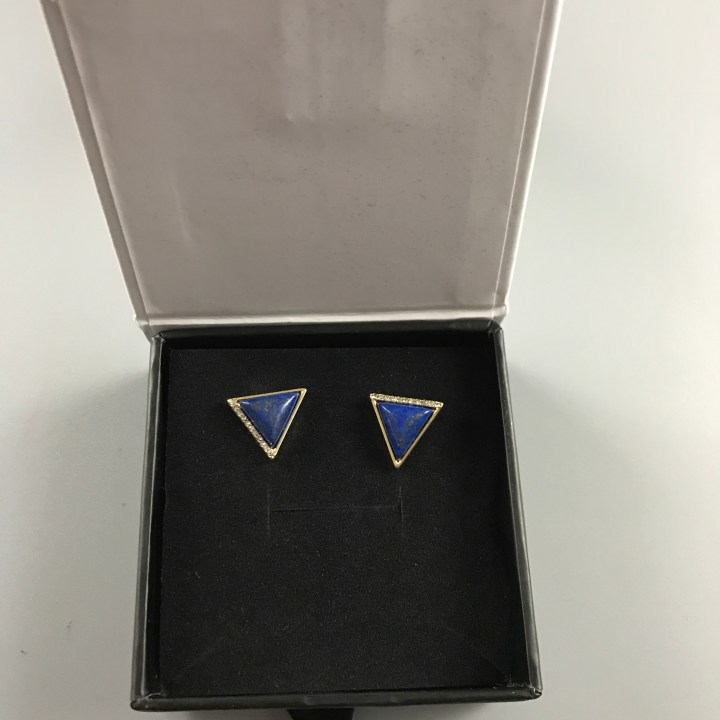 Annabelle "Magical" Earring ($48.00)
This set is beautiful and classy while still being fun and trendy. The contrast between the gold and bright blue is wonderful. The small cubic zurconia stones add just a hint of sparkle that really takes them from work to the club.
 Bridget "Tenacious" Wrap Bracelet ($59.00)The Bridget "Tenacious" Leather Wrap Bracelet is both trendy and casual! The gold plated detail gives it a unique and fun look. You can also add more of statement by layering with other bracelets. The tones are so earthy and perfect for bringing out a little funky fun.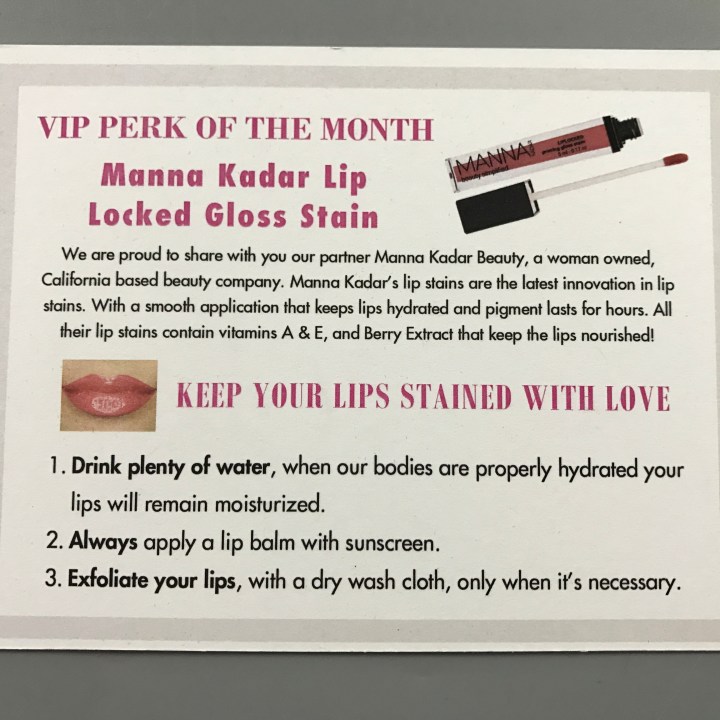 Details on the VIP Perk of the Month plus great tips on keeping your lips kissably soft.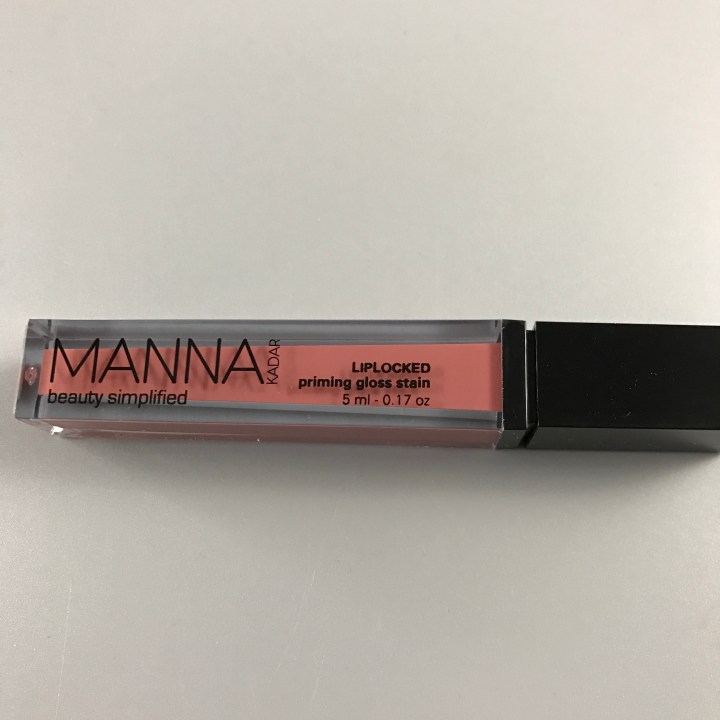 Manna Kadar Lip Locked Gloss Stain is amazing. The color has major staying power without over drying my lips. I've been using this product for a while now and swear by it. It's not cheap but worth every penny.

 Manna Kadar Lip Locked Gloss Stain in Rosette.
Cate & Chloe VIP is amazing! Beautiful pieces that are packaged to be damage free and in wonderful boxes that help me keep everything neat and organized. I was overcome by the fantastic prices on the website for gorgeous, unique and well-crafted jewelry. I am so surprised that everything in the box made my smile grow lager. The wrap bracelet is very much my style while the necklace and earring set challenges me to get creative with my accessories. I can't wait to see what shows up next, from the subscription box as well as the order I'm going to be placing.
Have you tried out Cate & Chloe VIP box? Let me know your thoughts!