Brothers Coffee Company is a monthly coffee subscription box with a twist. I was super excited when I received this package to review because I love coffee (no, seriously – I LOVE coffee) but I also love causes. Brothers Coffee Company is "a coffee club with a cause"!  Subscriptions start at $18/month for one bag of beans. Multiple bag subscriptions are also offered.
Here's the information card for February. Brothers Coffee Company promises "top tier ethically sourced coffee from a new roaster every month." This month, the selected roaster is Larry's Coffee.
Here's a picture of the inside of the information card. I love all the information about the coffees – I got the Bolivia. More than that, I love how Brothers Coffee Company selected Larry's Coffee and how the roaster is making the world a better place. What can be better that supporting positive activity doing one of my favorite activities… drinking coffee???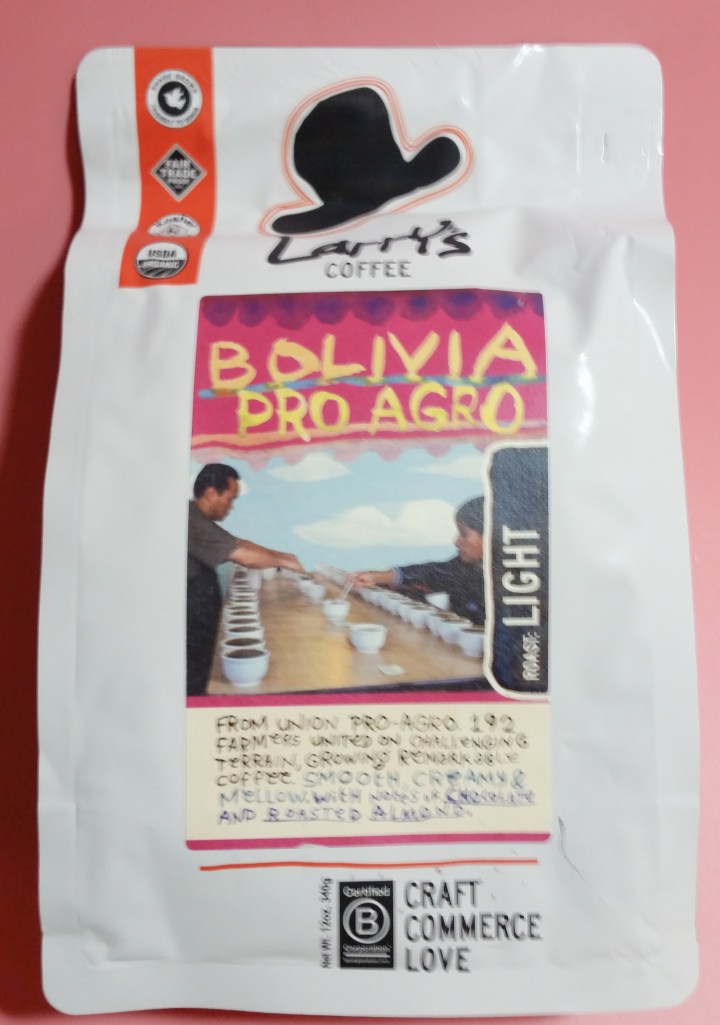 Here's a picture of the front of my bag of coffee. The lumpiness of the bag made for not the greatest picture, but I like the bright colors and the photo of the coffee growers on the package. Super cool.
The back of the coffee bag provides more information about the coffee and the mission of Larry's Coffee. (By the way, this coffee also has the best resealing mechanism I've seen on a bag of coffee. Of course, I drink so much coffee, keeping it sealed for long is not usually a problem for me!)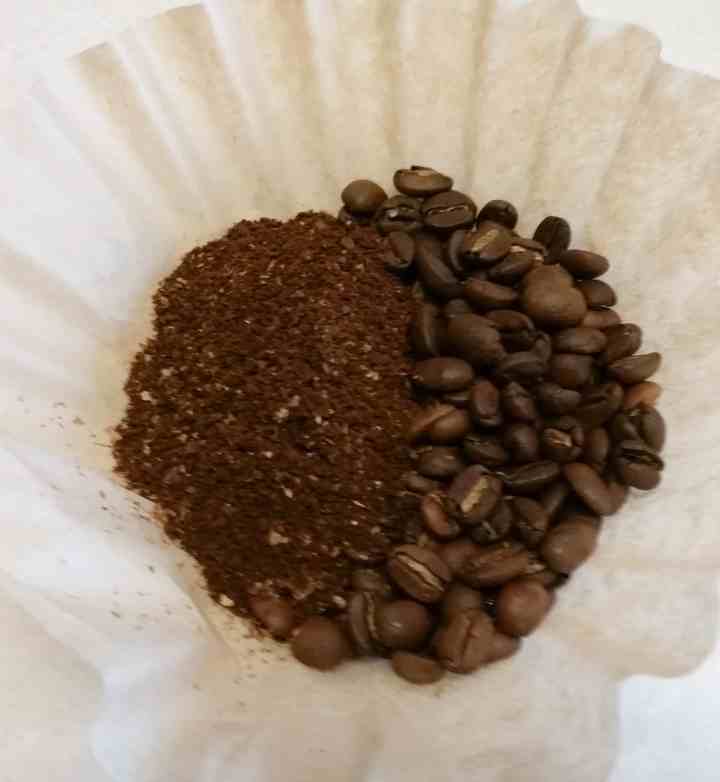 Last, but certainly not least, here's a picture of the beautiful beans – after (ground) and before (whole). The coffee was quite tasty – the tasting notes include smooth, creamy, notes of chocolate and roasted almond. I definitely found it to be a very smooth cuppa joe – a little lighter roast than is my preference, but the rich flavor more than compensated for the light-to-medium roast in my mind. I enjoyed this coffee very much and am glad Brothers Coffee Company introduced me to Larry's!
I love the idea behind Brothers Coffee Company. While I may not have the time or energy to go out and find excellent coffee made by roasters who care about ethical sourcing, sustainable farming, and more… I am certainly interested in supporting those roasters. Brothers Coffee Company makes supporting those roasters easy for me, plus I get amazing coffee. Definitely a win-win!  If you love coffee and want to help the world (and who doesn't?), you will like Brothers Coffee Company!
Visit Brothers Coffee Company to subscribe or find out more!