Let's take a look at February's Box of Happies ($28.99 per month). This box is made with handmade art lovers in mind. It includes work from different artists throughout the US and the contents vary every month. The box makes a great one-time gift as there are no recurring charges involved. Four to six items are included in each box, but you can also customize and add another bar of soap, candle, or piece of jewelry. Or, you can treat yourself to a little grab bag for just $10!
Items come neatly wrapped in a reusable craft box. A contents card is included in each shipment, letting you know the value of each item selected that month. This month's box was valued at $36.98 + the value of the craft box that is included in each shipment.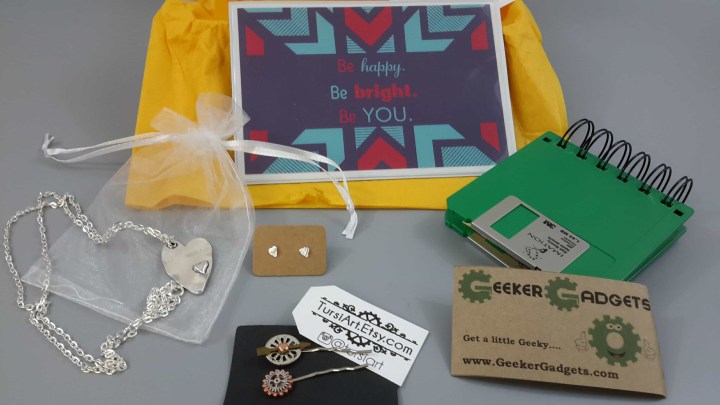 There was a variety of 5 items available this month, ranging from jewelry to a notepad and inspirational quote magnet. Notice the TursiArt hair clips at the forefront of the photo above. They would tangle very quickly on my curly hair, but I think would look really cute on someone with fine straight hair.
DEAL: Receive a free handmade necklace with your first Box of Happies purchase with coupon code HAPPIES.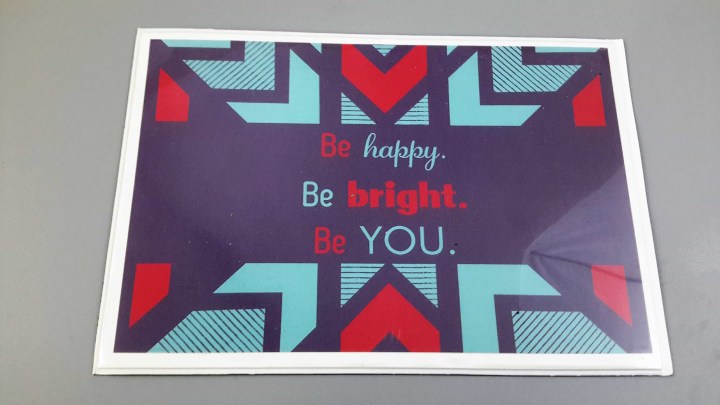 The magnetic framed print reminds us to be happy, bright, and ourself. Always a good message!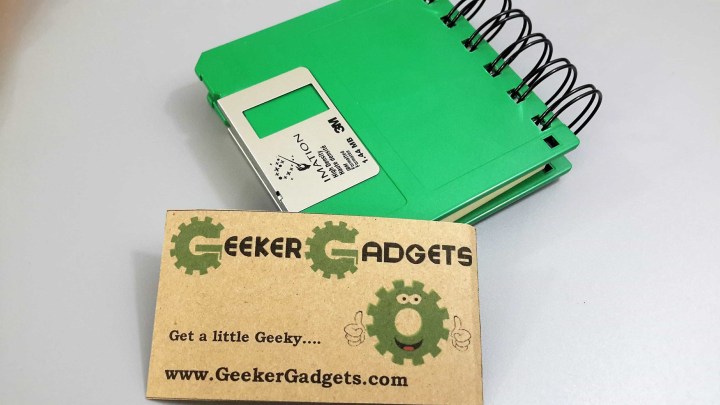 I must admit that I did a double take when I saw a floppy disk in my Box of Happies. Talk about a blast from the past!
And yes, while it may come off as being a bit geeky, its a fun and functional addition to anyone's work desk.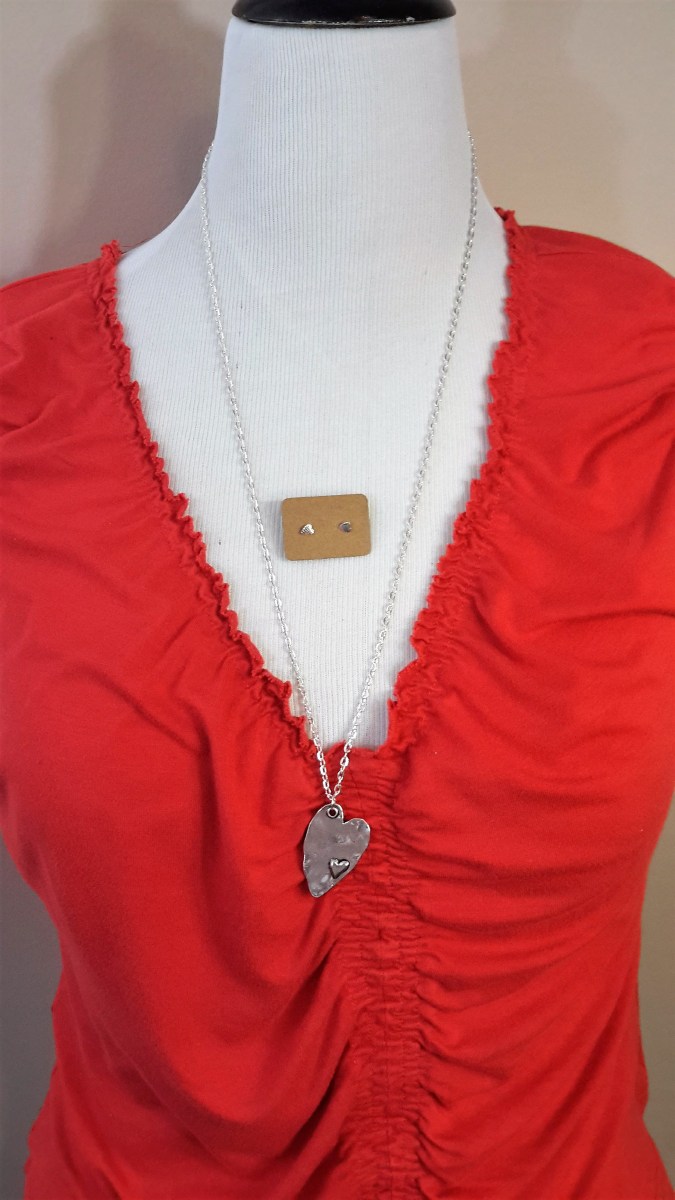 The necklace and matching heart stud earrings set were a cute touch for a February box. I like that the necklace is long, with a heart pendant that has a smaller heart inside about the size of the heart studs.
Each box contains an information card with prices and vendors for each item. Take a look below for details on this month's box.
If you are looking for something out of the ordinary to make you or a loved one smile give this box a try!
What do you think of this month's Box of Happies?