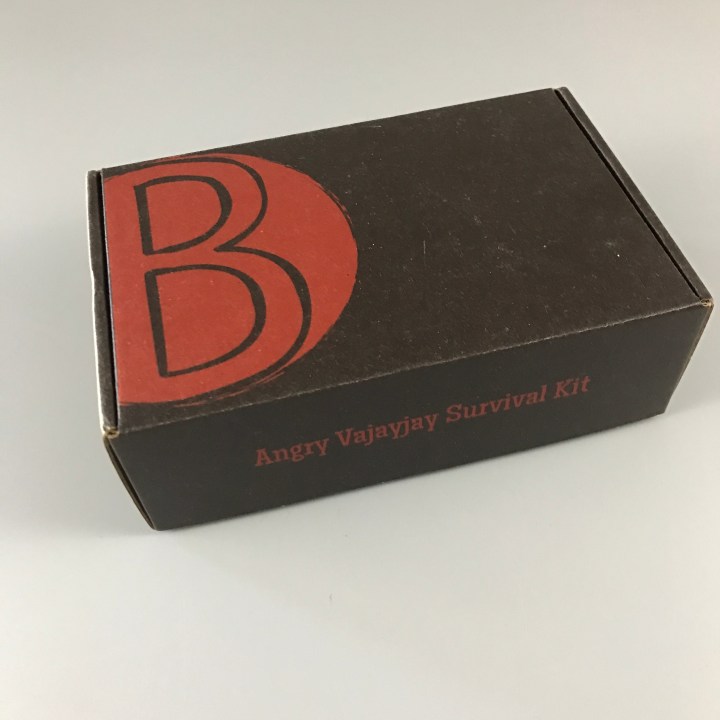 Bitchy Box is the home of angry vajayjay survival kits – a monthly subscription for when Mother Nature sucker punches you in the uterus. Filled with a variety of sweet treats, salty snacks, and handpicked gifts, Bitchy Box conquers your cravings as you ride the crimson wave towards cramps of disaster. Subscription cycles range from light, medium, and heavy (3, 6, or 12-month) flows.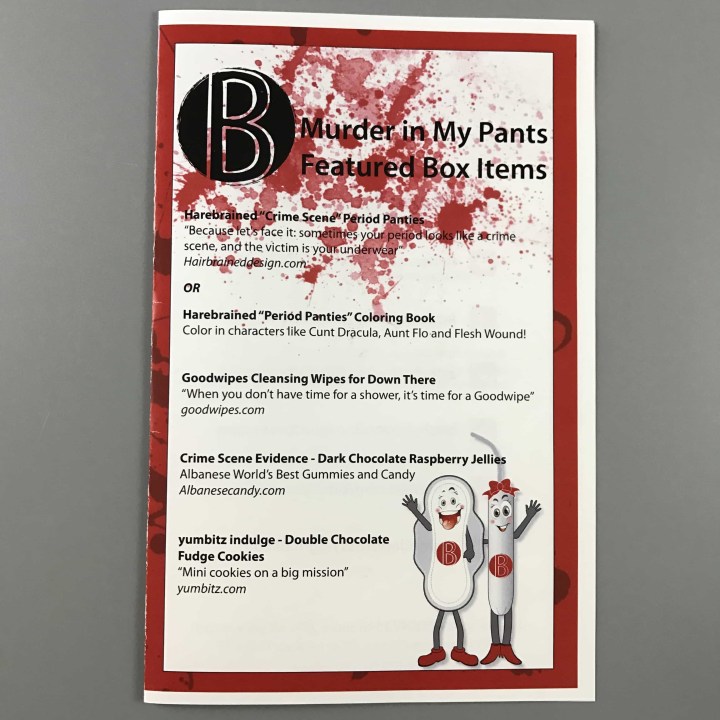 This month's Bitchy Box theme is Murder in My Pants. Here is a very quick list of what you will find as well as a fun and humorous brief description.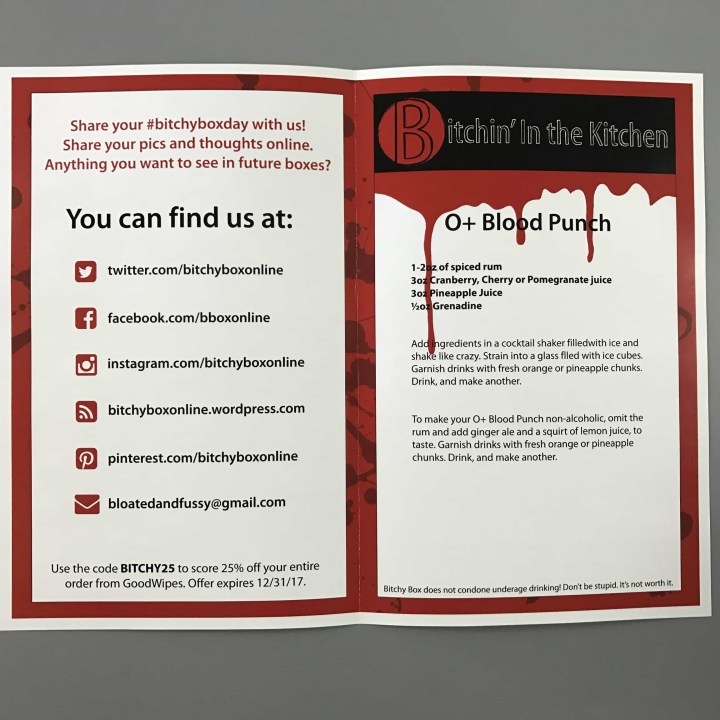 Please stay in touch via social media and maybe have a cocktail while you say hi to keep things super interesting. This O+ Blood Punch sounds delicious and like a great idea to forget that time of the month.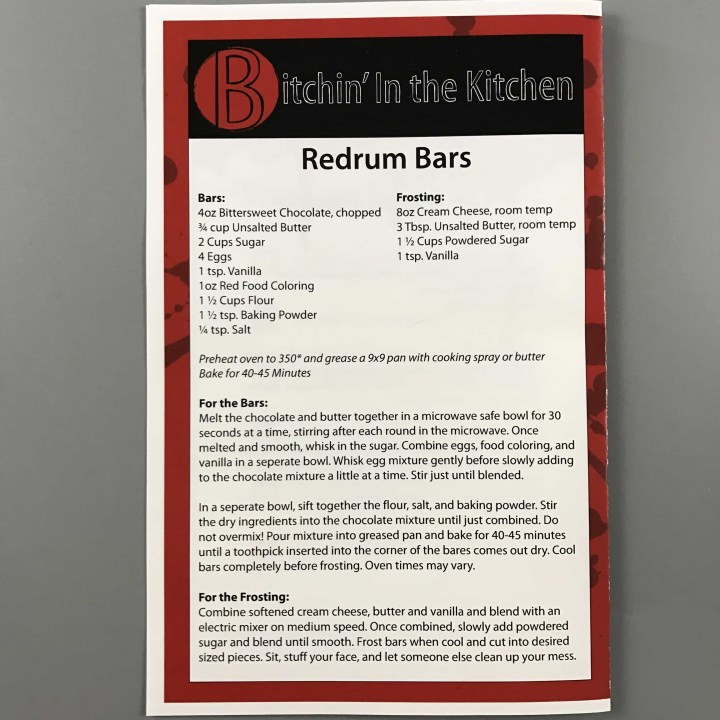 A recipe for Redrum Bars (that's murder spelt backward, my husband may have had to point that out to me). These sound wonderful, I need to find someone to bake them for me, I can't be trusted around chocolate during hell week or any other week of the month to be honest.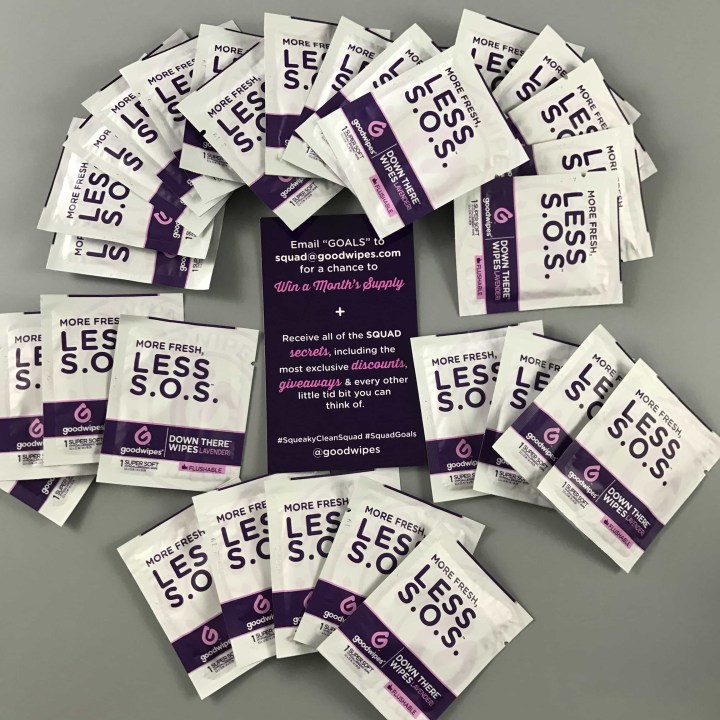 Down There Wipes (30) in Lavender. Feel fresh any time and these are flushable. I love that you can flush these because no one needs to be exposed to my less than fresh lady business.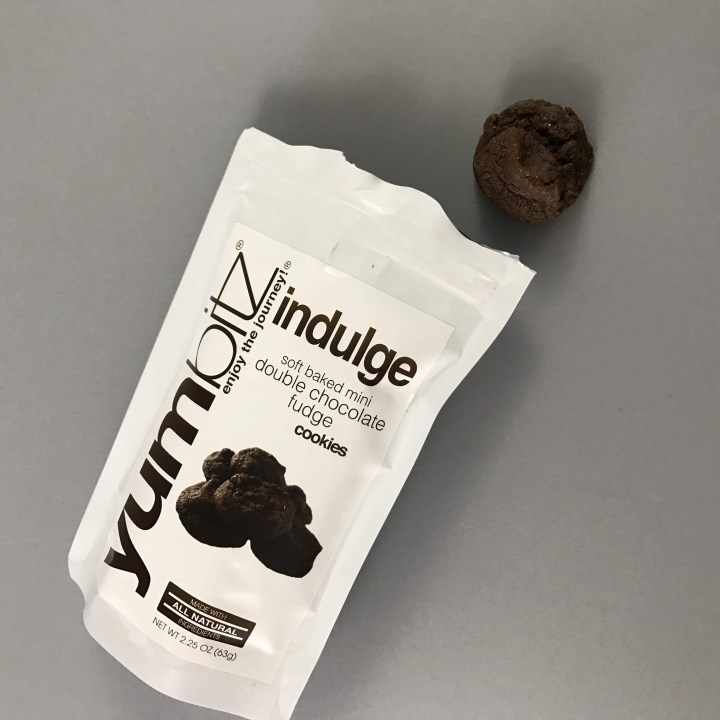 Yumbitz indulge – Double Chocolate Fudge Cookies. These are a bit dry but dunked in a glass of milk they are much better.
Harebrained "Crime Scene" Period Panties. "Because let's face it: sometimes your period looks like a crime scene, and the victim is your underwear."
On the back is a Blood Hound… I'm still giggling about these panties. I will admit these are so much better than the granny panties I have hidden under my pretty lace panties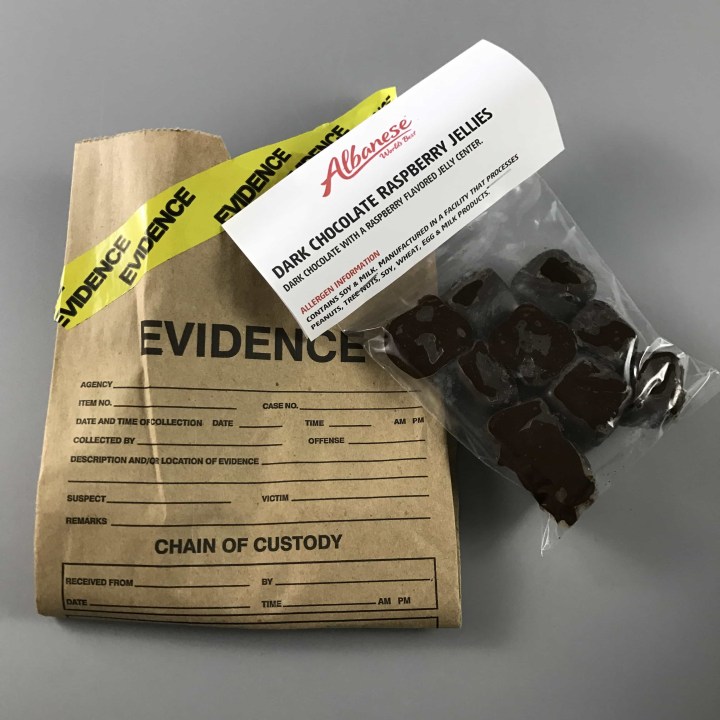 Crime Scene Evidence – Dark Chocolate Raspberry Jellies. Albanese World's Best Gummies and Candy is out of this world good. I'm not normally a dark chocolate lover but paired with this raspberry gummy I am in chocolate heaven.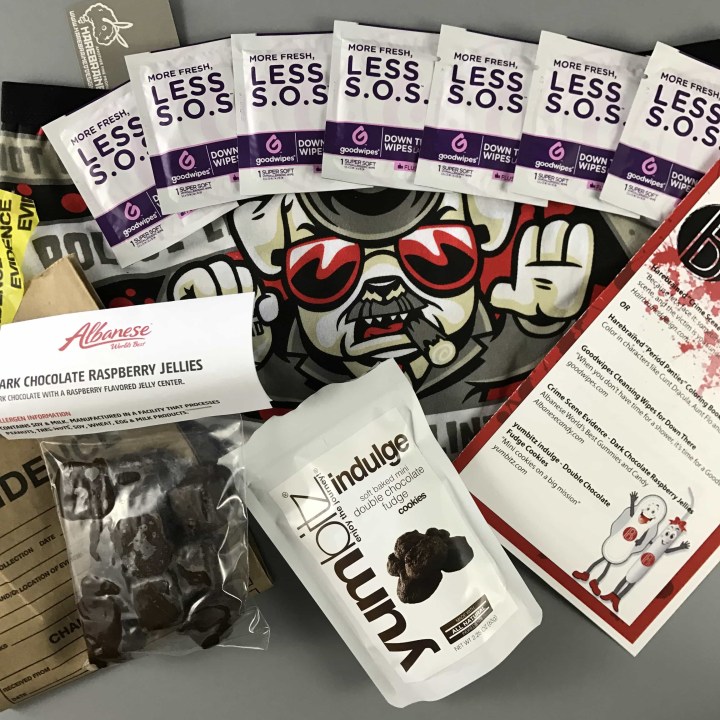 Bitchy Box is incredibly fun and so different from the other period boxes, there are no pads/tampons only fun. Included in my box was a very funny letter from the curators giving me a reviewer's inside look and making me double over in laughter as I read it a loud to my husband. What I truly love about this box is taking the most horrific time to be a woman and making it funny. These is no better medicine than laughter and that is true of getting those awful cramps to go away. Bitch Box is all about making women laugh and getting great products to help us cope with our periods.