Fans of Italian food, rejoice! You don't need to go to Italy nor to scout for an Italian restaurant just to get a taste of authentic Italian food. You can now get the flavors of Italy delivered straight to your door, complete with tips and recipes that will easily transform your kitchen as a portal to new Italian food discoveries!
Eat your way through Italy – take a look at our list of the best Italian subscription boxes that will make you say "delizioso" (and mean it)!
---
Get to know Italy on a regional level through Nonna Box, a monthly subscription of gourmet Italian products. Every month, they highlight a different region and include six full-size items from that area. The box also comes with cards that detail regional culinary tradition, as well as serving suggestions. As you eat your way through Italy, you'll learn about authentic regional culture and cuisine. See our Nonna Box reviews here.
Price: $69.95 per month.
DEAL: Get $5 off your first box! Use coupon code SALUTE.
Visit Nonna Box to find out more!
---
Keeping a stock of Italian goodies at home is made easier by Bravo Box by Olio2go. Monthly boxes include olive oils, pastas, balsamic vinegar, and more. Tips, recipes, and other kitchen items are also included. Products are sourced locally and great for gifting. Check out our Bravo Box by Olio2go to find out more about this subscription.
Price: $57.00 per month. Shipping $25 International.
Visit Bravo Box by Olio2go to find out more!
---
Read our Italinary reviews here. Italinary is a sensorial journey in a box. Each month, they provide ingredients, recipes, and dishes typical of the Italian culinary tradition. Boxes contain seven to eight products – and everything wil be a surprise! Subscribers won't know which products they will receive until the box actually gets to their door. All products are sourced locally and curated by a team of expert gourmands. As of now, they only cater to subscribers from EU.
Price: $62.50 per month. Free shipping to Italy & select European countries.
DEAL: Save 10% off any subscription + get a free bonus product with your first box! Use coupon code 10ITA1. Check out with a 6 or 12-month subscription and get a FREE "Pizza Napoli" box. Deal applies automatically, just visit and subscribe.
Visit Italinary to find out more!
---
Italian wine and cheese, anyone? Tuscanery Box delivers the best Italian food products from Tuscany, including wine and cheese, as well as pasta, homemade sauces, and oil. After completing your order, the Tuscanery Box will knock at your door every month with its unique Italian feel and Tuscan charm for you to enjoy and share with your family.
Price: $85.00 per month.
Visit Tuscanery to find out more!
---
Thinking of a romantic dinner for two? Eattiamo is perfect for couples who enjoy romantic dinners at home. Each box contains seven full-size products you can use to make a complete 3-course Italian dinner. It's like eating authentic Italian food, without leaving the comforts of your own home. Find out more about this subscription by reading our Eattiamo reviews.
Price: $69.00 per month. Free Shipping to the US.
DEAL:  Get your first Italian gourmet box for 20% off + free shipping anywhere in the US! Use coupon code HELLO.
---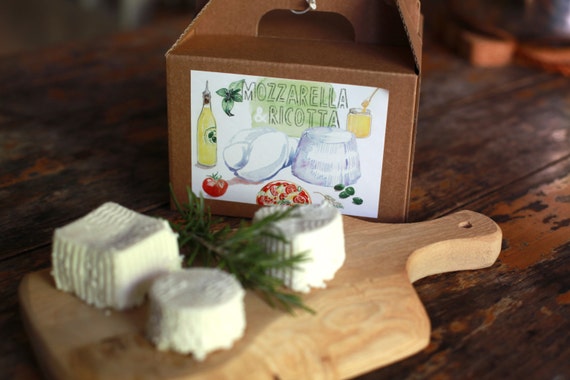 Shepherd's Cheese Kit is your introduction to Italian cheese-making. Through this box, subscribers will learn artisanal cheese-making techniques, tricks, and skills to make their own genuine Italian cheese at home. Each box includes two different DIY cheese kits plus gifts related to Italian cooking.
Price: $45.00 per month. 20 Euros to USA and most countries, 10 Euros to Italy.
Visit Shepherd's Cheese Kit to find out more!
---
Uncover Sicily focuses on authentic food items from Sicily, a region in Italy also known as its largest Mediterranean island. Each month, the gourmet food box will introduce you to centuries of Italian food history through products and recipes. Subscribers can choose between two box variations, "The Ultimate Romantic Dinner" and "Sweet Comes First."
Price: $69.00 per box. Free US Shipping.
Visit Uncover Sicily to find out more!
---
Did we miss any Italian subscription box that delivers great and authentic Italian food? List them in the comments below. And, don't forget to check out similar boxes at Local Boxes: European and International Food Subscription Boxes.