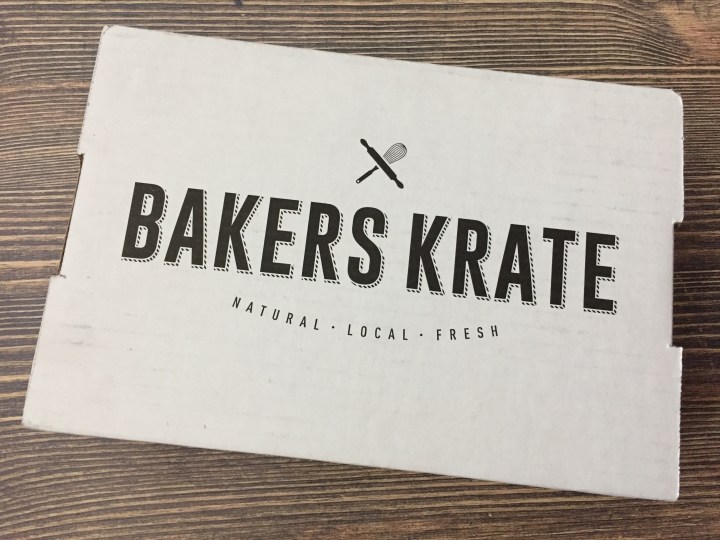 Baker's Krate is a Canadian subscription that sends you a box of delicious desserts once a month. The bakeries featured are all Canadian! Up until the fall, the company was owned and operated out of Winnipeg and featured a selection of great bakeries from that area. They have since changed ownership and now operate out of Toronto.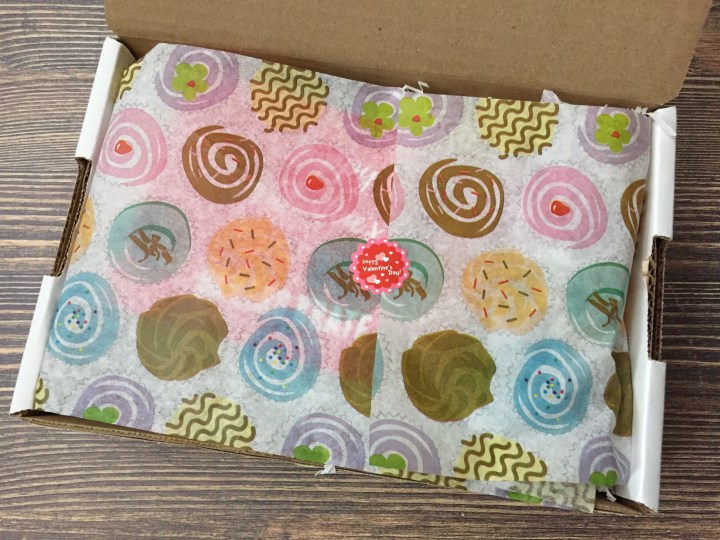 DEAL: Save 10% on your first month with coupon code SWEET.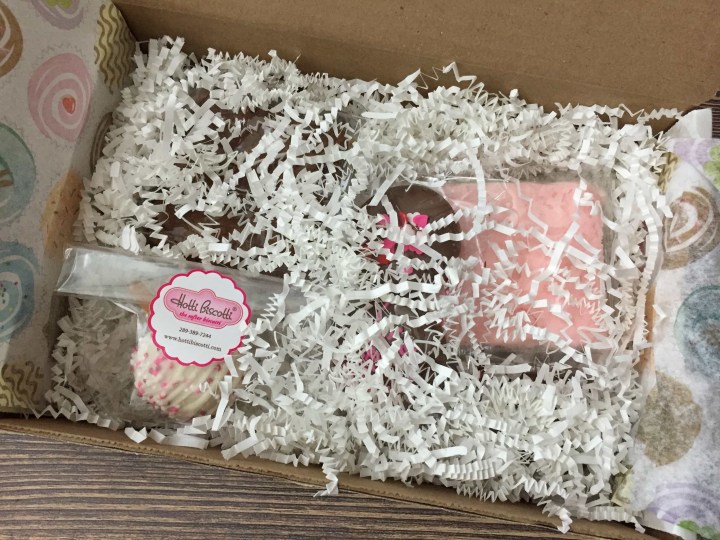 Everything is always packaged very carefully in Baker's Krate, which I really appreciate!
Expiration dates are provided for all items. An in-depth ingredients list is also included for all of the items on the reverse.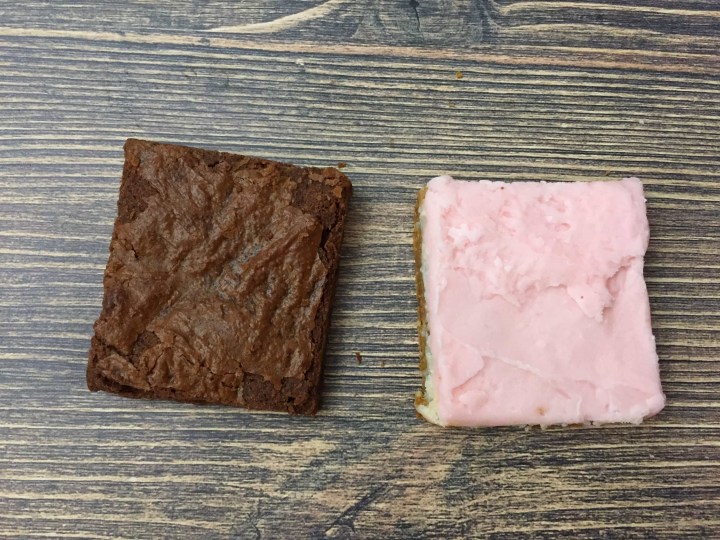 Chocolate Fudge Brownie A classic brownie loaded with chocolate chunks. This was really moist and fresh!
Pink Lady Square My mom had a recipe for this, only we called it Neopolitan Square. The bottom is shortbread (my mom's recipe was graham crackers like a cheesecake), the middle is coconut, and the top layer is pink frosting. We used plain buttercream you buy ready-made in the jar, but this is handmade and is very tasty.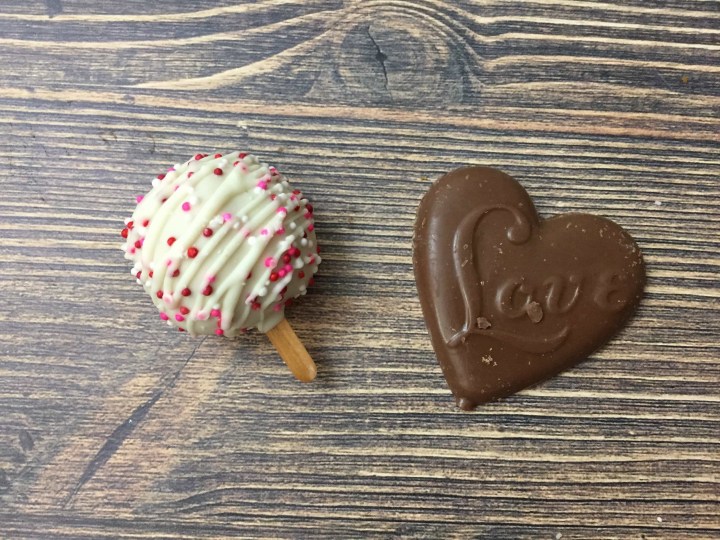 Peanut Butter Cake Pop I'm weak for peanut butter so this was right up my alley. It was nicely salty and sweet.
Belgian Chocolate Heart Pure chocolate deliciousness. I like my chocolate darker but this was still enjoyable.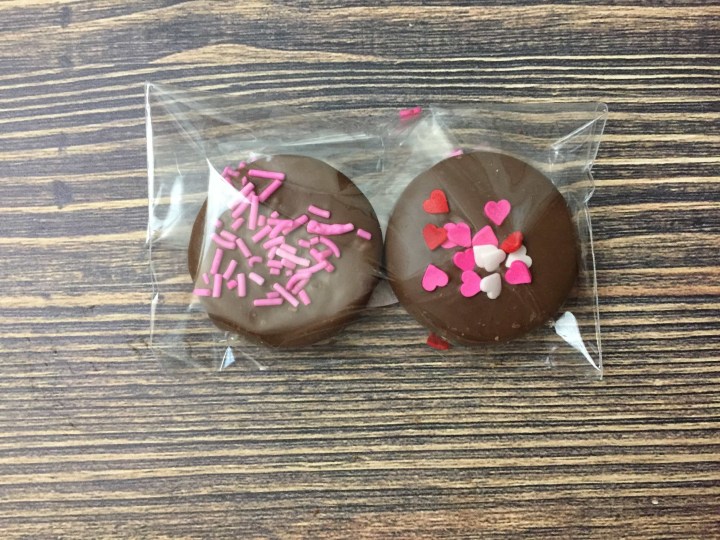 Chocolate Covered Oreos I'm saving these for a rainy day!
Baker's Krate put together a very nice box for Valentine's Day! What would you like to try from this month's box?